About Ambedkar University Delhi
Onlineresultportal.com | Updated: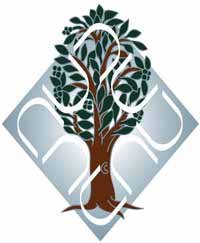 Bharat Ratna Dr. B.R Ambedkar University or Ambedkar University (AUD) was established in the year 2008 by the Government of NCT of Delhi. It is a unitary non-affiliating university with main focus on undergraduate and post graduate course along with research in Humanities and Social Sciences. The university is now among the most prestigious universities of the country and has been graded 'A' by the National assessment and Accreditation Council (NAAC). AUD is presently located at Kashmere Gate, Delhi and is developing its new campus in Dheerpur North Delhi which include Academic, residential, recreational facilities for both students as well as staff.
The university offers research and collaboration facilities to the students as well. At AUD, MPhil, and Phd degrees are granted at all the schools of the university, other than the school of undergraduate studies. Admission to MPhil programs occur once in a year in July-August and while admission to the PhD programmes generally happen twice a year in July-August and January-February. The number of seats available in each school for research may vary every year.
Admission in B.A programs is strictly based on the best four subjects of XIIth Board Examination. If the aspirants belong to SC/ST/PD categories there will be a relaxation of 5% in marks. For admission in MA programs, a bachelor's degree with at least 45% or an equivalent grade from a recognized university is needed. Students can directly download the application forms from the official site of the university which is www.aud.ac.in. Apart from application form student can check out the various courses, eligibility criteria for admission and other important notification dates as well.
Online education portal www.onlineresultportal.com is also a source of valuable information to the students from where students can download the application form, check the date sheets, syllabus, notification dates and other valuable information of all the universities, boards, ITI's etc.

About Ambedkar University Delhi

Full name
Ambedkar University Delhi
Affiliations
UGC
Contact No
+91-11-23863740/43
Website
http://aud.ac.in
Founded
2007
Email
info@aud.ac.in
Address
Lothian Road, Kashmere Gate, Delhi 110006
City
Delhi
State
Delhi
Country
India
List of courses offered by Ambedkar University

| Degree | Duration |
| --- | --- |
| Arts Courses | |
| B.A. (Hons.) (Economics) | 3 Years |
| B.A. (Hons.) (English) | 3 Years |
| B.A. (Hons) (History) | 3 Years |
| B.A. (Hons.) Humanities | 3 Years |
| B.A. (Hons) (Mathematics) | 3 Years |
| B.A. (Hons) (Psychology) | 3 Years |
| B.A. (Hons) (Social Work) | 3 Years |
| B.A. (Hons) (Sociology) | 3 Years |
| M.A. (Development Studies) | 2 Years |
| M.A. (Economics) | 2 Years |
| M.A. (Education) | 2 Years |
| M.A. (English) | 2 Years |
| M.A. (Film + Media) | 2 Years |
| M.A. (Gender Studies) | 2 Years |
| M.A. (History) | 2 Years |
| M.A. (Psychology) | 2 Years |
| M.A. (Sociology) | 2 Years |
| M.A. (Visual Arts) | 2 Years |
| M.Ed. | 2 Years |
| M.Phil. (Gender Studies) | 2 Years |
| M.Phil. (Hindi) | 2 Years |
| M.Phil. (History) | 2 Years |
| Ph.D. (Development Studies) | 3 Years |
| Ph.D. (Hindi) | 3 Years |
| Ph.D. (History) | 3 Years |
| Ph.D. (Psychology) | 3 Years |
| Ph.D. (Sociology) | 3 Years |
| P.G. Diploma in Early Childhood Education | 1 Years |
| Post Graduate Diploma in Book Publishing | 2 Years |
| Management Courses | |
| M.B.A. | 2 Years |
| Information Technology Courses | |
| M.C.A. | 3 Years |
List of colleges affiliated with Ambedkar University

| S. No. | College Name |
| --- | --- |
| 1 | School of Development Studies |
| 2 | School of Education Studies |
| 3 | School of Human Ecology |
| 4 | School of Human Studies |
| 5 | School of Undergraduate Studies |
| 6 | School of Culture and Creative Expressions |
| 7 | School of Design |
| 8 | School of Business, Public Policy and Social Entrepreneurship |
| 9 | School of Law, Governance and Citizenship |
| 10 | School of Liberal Studies |
| 11 | School of Letters |
| 12 | School of Vocational Studies |