Anna University Exam Result 2023 Declared
Onlineresultportal.com | Updated: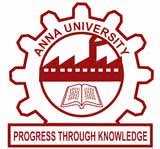 Anna University is a premium State University which offers higher education fields of Engineering, Technology and allied Sciences relevant to the present and estimated needs of the society. The main campus of Anna University is located at Guindy, Chennai in the Indian State of Tamil Nadu. Moreover, it also has its constituent campuses at Chennai, Coimbatore, Madurai, Tiruchirappalli and Tirunelveli. This University absorbs all Engineering colleges of Tamil Nadu by providing them recognized affiliation. Since 2001, it has become a renowned Affiliated University for about 426 Self-financing Engineering Colleges, six Government Colleges and three Government-aided Engineering colleges located in various parts of Tamil Nadu State. Moreover, the University Grants Commission (UGC) and the All India Council for Technical Education (AICTE) also gave their acknowledgment towards Anna University. On the other hand, this seat of higher learning is an active member of the Association of Indian Universities, the Association of Commonwealth Universities and Partner of UNESCO International Center for Engineering Education (UICEE).
Students are admitted at Anna University through Tamil Nadu Professional Courses Entrance Examination (TNPC EE). Here quality education are imparted at undergraduate, postgraduate and research levels by the departments of Technology, Civil Engineering, Mechanical Engineering, Electrical & Electronics Engineering, Information & Communication Engineering, Management Sciences, Science & Humanities and Architecture & Planning. Interested students who aspire to study at Anna University can have a look at its official website- www.annauniv.edu regarding details of admission, courses, fees structures, notifications, etc. Moreover, www.onlineresultportal.com also provides details about all Indian Universities and results of various examinations.

About Anna University

Full Name
Anna University
Affiliations
UGC, AICTE
Contact No
044 2235 7004
Website
www.annauniv.edu
Founded
4 September 1978
Email
deanceg@annauniv.edu
Address
Sardar Patel Road, Guindy, Chennai, Tamil Nadu 600025
State
Tamil Nadu
Country
India
List of courses offered by Anna University

Degree
Duration
Arts Courses
M.Phil.
2 Years
Engineering Courses
B.E. (Aeronautical Engineering)
4 Years
B.E. (Agricultural and Irrigation Engineering)
4 Years
B.E. (Automobile Engineering)
4 Years
B.E. (Ceramic Technology)
4 Years
B.E. (Civil Engineering)
4 Years
B.E. (Electrical and Electronics Engineering)
4 Years
B.E. (Electronics & Communication Engineering)
4 Years
B.E. (Electronics and Instrumentation Engineering)
4 Years
B.E. (Geo Informatics)
4 Years
B.E. (Industrial Engineering)
4 Years
B.E. (Manufacturing Engineering)
3 Years
B.E. (Material Science and Engineering)
3 Years
B.E. (Mechanical Engineering)
4 Years
B.E. (Mining Engineering)
4 Years
B.E. (Printing Technology)
3 Years
B.E. (Production Engineering)
4 Years
B.E. (Rubber Technology)
4 Years
B.Tech. (Automobile Engineering)
4 Years
B.Tech. (Ceramic Technology)
4 Years
B.Tech. (Chemical Engineering)
4 Years
B.Tech. (Industrial Biotechnology)
4 Years
B.Tech. (Petroleum Refining and Petrochemicals Engineering)
3 Years
B.Tech. (Pharmaceutical Technology)
4 Years
B.Tech. (Rubber and Plastic Technology Engineering)
3 Years
B.Tech. (Rubber Technology)
4 Years
B.Tech. (Textile Technology)
4 Years
M.E. (Aeronautical Engineering)
2 Years
M.E. (Applied Electronics)
2 Years
M.E. (Automobile Engineering)
2 Years
M.E. (Avionic)
2 Years
M.E. (Bio-Medical)
2 Years
M.E. (Communication Engineering)
2 Years
M.E. (Communication Systems)
2 Years
M.E. (Computer Aided Design of Structures)
2 Years
M.E. (Computer Integrated Manufacturing)
2 Years
M.E. (Computer Science and Engineering)
2 Years
M.E. (Construction Engineering and Management)
2 Years
M.E. (Control and Instrumentation Engineering)
2 Years
M.E. (Digital Communication & Networking)
2 Years
M.E. (Electrical Drives and Embedded Control)
2 Years
M.E. (Embedded System Technologies)
2 Years
M.E. (Energy Engineering)
2 Years
M.E. (Engineering Design)
2 Years
M.E. (Environment Management)
2 Years
M.E. (Environmental Engineering)
2 Years
M.E. (Geoinformatics)
2 Years
M.E. (Geomatics)
2 Years
M.E. (High Voltage Engineering)
2 Years
M.E. (Hydrology and Water Resources Engineering)
2 Years
M.E. (Industrial Engineering)
2 Years
M.E. (Instrumentation Engineering)
2 Years
M.E. (Integrated Water Resources Management)
2 Years
M.E. (Internal Combustion Engineering)
2 Years
M.E. (Irrigation and Water Management Engineering)
2 Years
M.E. (Knowledge Engineering and Computational Linguistics)
2 Years
M.E. (Manufacturing Engineering)
2 Years
M.E. (Manufacturing System Management)
2 Years
M.E. (Mechatronics)
2 Years
M.E. (Medical Electronics)
2 Years
M.E. (Optical Communication)
2 Years
M.E. (Power Electronics and Drives)
2 Years
M.E. (Power System Engineering)
2 Years
M.E. (Printing and Packing Technology)
2 Years
M.E. (Printing Technology)
2 Years
M.E. (Product Design and Development)
2 Years
M.E. (Quality Engineering Management)
2 Years
M.E. (Refrigeration and Air Conditioning Engineering)
2 Years
M.E. (Soil Mechanics and Foundation Engineering)
2 Years
M.E. (Structural Engineering)
2 Years
M.E. (Systems Engineering and Operations Research)
2 Years
M.E. (Transportation Engineering)
2 Years
M.E. (VLSI Design)
2 Years
M.E. (Water Resources Engineering)
2 Years
M.Tech. (Bio Pharmaceutical Technology)
2 Years
M.Tech. (Biotechnology)
2 Years
M.Tech. (Ceramic Technology)
2 Years
M.Tech. (Chemical Engineering)
2 Years
M.Tech. (Coastal Management)
2 Years
M.Tech. Food Technology (Food Engineering)
2 Years
M.Tech. (Footwear Science and Engineering)
2 Years
M.Tech. (Information Technology)
2 Years
M.Tech. (Laser & Electro Optics)
2 Years
M.Tech. (Leather Technology)
2 Years
M.Tech. (Nano Science and Technology)
2 Years
M.Tech. (Petroleum Refining and Petrochemicals)
2 Years
M.Tech. (Plastic Engineering / Technology)
2 Years
M.Tech. (Polymer Science)
2 Years
M.Tech. (Sugar Engineering)
2 Years
M.Tech. (Textile Technology)
2 Years
Science Courses
B.Sc. (Electronic Media)
3 Years
M.Sc. (Applied Chemistry)
2 Years
M.Sc. (Applied Geology)
2 Years
M.Sc. (Applied Mathematics)
2 Years
M.Sc. (Computer Science)
2 Years
M.Sc. (Environmental Science)
2 Years
M.Sc. (Materials Science)
2 Years
M.Sc. (Mathematics)
2 Years
M.Sc. (Medical Physics)
2 Years
M.Sc. (Science and Technology Communication)
2 Years
M.Tech. (Environmental Science)
2 Years
Ph.D.
2 Years
Management Courses
M.B.A.
2 Years
Mass Communications Courses
M.Sc. (Electronic Media)
2 Years
Agriculture Science and Technology Courses
B.Tech. (Food Technology)
4 Years
Information Technology Courses
B.E. (Computer Science and Engineering)
4 Years
B.Tech. (Information Technology)
4 Years
M.C.A.
3 Years
M.E. (Multimedia Technology)
2 Years
M.Tech. (Remote Sensing)
2 Years
Architecture Courses
B.Arch.
5 Years
M.Arch.
2 Years
M.Arch. (Digital Architecture)
2 Years
M.Arch. (Landscape Architecture)
2 Years
M.E. (Urban Design)
2 Years
List of colleges affiliated with Anna University

City
College Name
Chennai
1
Aalim Muhammed Salegh Academy of Architecture
2
Aalim Muhammed Salegh College of Engineering - AMS
3
Agni College of Technology - ACT
4
Alpha College of Engineering
5
Anand Institute of Higher Technology
6
Apollo Engineering College
7
Apollo Priyadarshanam Institute of Technology
8
Arignar Anna Institute of Science and Technology - AAIST
9
B.S. Abdur Rahman Crescent Engineering College
10
Balaji institute of Engineering and Technology - BIET
11
Central Institute of Plastics Engineering and Technology - CIPET Chennai
12
Central Leather Research Institute - CLRI
13
Chennai Institute of Technology - CIT
14
Davinci School of Design and Architecture
15
Dhaanish Ahmed College of Engineering
16
Dhanalakshmi College of Engineering
17
Dhanalakshmi Srinivasan College of Engineering and Technology
18
DMI College of Engineering - DMICE
19
Easwari Engineering College - EEC
20
Galaxy Institute of Management
21
GKM College of Engineering and Technology
22
Gojan School of Business and Technology - GSBT
23
Gopal Ramalingam Memorial Engineering College
24
GRT Institute of Engineering and Technology
25
Institute for Ocean Management - IOM
26
JA College of Engineering and Technology
27
Jaya Engineering College
28
Jeppiaar Engineering College
29
Jerusalem College of Engineering
30
KCG College of Technology
31
Kings Engineering College
32
Loyola Institute of Technology
33
Loyola-ICAM College of Engineering and Technology - LICET
34
Madha Engineering College
35
Madha Institute of Engineering and Technology
36
Madha Institute of Management and Computer Science
37
Madras Institute of Technology
38
Madras School of Economics
39
Magna College of Engineering
40
MEASI Academy of Architecture
41
Meenakshi College of Engineering
42
Meenakshi Sundararajan Engineering College
43
Misrimal Navajee Munoth Jain Engineering College
44
Mohamed Sathak A.J. College of Engineering
45
New Prince Shri Bhavani College of Engineering and Technology
46
P.E.R.I. Institute of Technology
47
P.M.R. Engineering College
48
P.M.R. Institute of Technology
49
P.M.R. Institute of Technology
50
Prince Dr. K. Vasudevan College of Engineering and Technology
51
Prince Shri Venkateshwara Padmavathy Engineering College
52
R.R.A.S.E. College of Engineering
53
Raja Rajeswari Engineering College
54
Rajalakshmi Engineering College - REC
55
Rajalakshmi Institute of Technology - RIT
56
Rajalakshmi School of Architecture - RSA
57
Rajalaxmi Engineering College
58
S.K.R. Engineering College
59
S.R.R. Engineering College
60
S.S.N. School of Management
61
Sakthi Engineering College
62
Sakthi Mariamman Engineering College - SMEC
63
SAMS College of Engineering and Technology
64
Sapthagiri College of Management Studies
65
Saveetha Engineering College
66
Shree Motilal Kanhaiyalal Fomra Institute of Technology
67
Shri Andal Alagar College of Engineering - SAACE
68
Siva Institute of Frontier Technology
69
Southern Academy of Maritime Studies - SAMS
70
Sree Sastha College of Engineering
71
Sree Sastha Institute of Engineering and Technology
72
Sri Krishna Engineering College
73
Sri Krishna Institute of Technology
74
Sri Lakshmi Ammal Engineering College
75
Sri Muthukumaran Institute of Technology - SMIT
76
Sri Ram Education Trust
77
Sri Ramanujar Engineering College
78
Sri Sai Ram Institute of Management Studies - SIMS
79
Sri Sai Ram Institute of Technology
80
Sri Sairam Engineering College
81
Sri Venkateswara College of Engineering and Technology - SVCET
82
Srinivasa Institute of Engineering and Technology
83
St. Joseph's College of Engineering
84
St. Peter's College of Engineering and Technology
85
T.J. Institute of Technology
86
Tagore Engineering College
87
Thangavelu Engineering College
88
The New Royal College of Engineering and Technology
89
V.E.L. High Tech Engineering College
90
V.E.L.Tech Engineering College
91
Vel Tech Multi Tech Dr.Rangarajan Dr.Sakunthala Engineering College
92
Velammal Engineering College
93
Vels Srinivasa College of Engineering and Technology
94
Vi Institute of Technology
Coimbatore
1
Akshaya College of Engineering and Technology - ACET
2
Akshaya Institute of Management Studies - AIMS
3
Christ The King Engineering College - CKEC
4
CMS College of Engineering and Technology - CMSCET
5
Coimbatore Institute of Engineering and Technology
6
Coimbatore Institute of Technology
7
Dhanalakshmi Srinivasan College of Engineering
8
Dr. Mahalingam College of Engineering and Technology - MCET
9
Dr. NGP Institute of Technology
10
Government College of Technology
11
Happy Valley Business School - HVBS
12
Hindusthan College of Engineering and Technology - HCET
13
Hindusthan Institute of Technology - HIT
14
Info Institute of Engineering
15
JCT College of Engineering and Technology
16
Karpagam Institute of Technology
17
Kathir College of Engineering
18
Maharaja Prithvi Engineering College - MPEC
19
Mcgan's Ooty School of Architecture
20
Nehru Institute of Information Technology and Management
21
P.P.G. Business School
22
PA College of Education - PACE
23
Park College of Engineering and Technology
24
PSG College of Technology
25
PSG Institute of Management
26
PSG Institute of Technology and Applied Research
27
Ranganathan Engineering College
28
Rathinam Institute of Technology
29
S.N.S. College of Engineering
30
S.N.S. College of Technology
31
S.R.S. College of Engineering and Technology
32
S.V.S. College of Engineering
33
S.V.S. Institute of Computer Applications
34
S.V.S. School of Architecture
35
Sakthi Institute of Information and Management Studies - SIIMS
36
Sasi Creative School of Architecture
37
Sree Sakthi Engineering College
38
Sri Krishna College of Engineering and Technology
39
Sri Krishna College of Technology - V.L.B. Janakiammal College of Engg. & Tech.
40
Sri Krishna Institute of Management - SKIM
41
Sri Ramakrishna Engineering College - SREC
42
Sri Ramakrishna Institute of Technology - SRIT
43
Suguna College of Engineering
44
Tejaa Shakthi Institute of Technology for Women
45
United Institute of Technology
Cuddalore
1
CK College of Engineering and Technology - CKCET
2
Dr. Navalar Nedunchezhiyan College of Engineering
3
St. Anne's College of Engineering and Technology
Dharmapuri
1
Er. Perumal Manimekalai College of Engineering
2
Jayam College of Engineering and Technology
3
Sapthagiri College of Engineering
4
Sapthagiri College of Master of Computer Application
5
Sapthagiri Engineering College
6
Shri Sapthagiri Institute of Technology
Dindigul
1
Veerammal Engineering College - VEC
Erode
1
Aishwarya College of Engineering and Technology
2
Bannari Amman Institute of Technology - BIT
3
Erode Sengunthar Engineering College
4
Institute of Road and Transport Technology
5
J.K.K. Munirajah School of Architecture
6
Kongu Engineering College
7
M.P.Nachimuthu M.Jaganathan Engineering College
8
Maharaja Engineering College for Women
9
Nandha College of Technology
10
Nandha Engineering College
11
Shree Venkateshwara Hi-Tech Engineering College
12
Sri Ramanathan Engineering College
13
Velalar College of Engineering and Technology - VCET
Kanchipuram
1
ACT College of Engineering and Technology
2
Adhi College of Engineering and Technology - ACET
3
Aksheyaa College of Engineering - ACE
4
Anand School of Architecture
5
ARM College of Engineering and Technology
6
Asan Memorial College of Engineering and Technology
7
Chendu College of Engineering and Technology - CCET
8
J.E.I. Mathajee College of Engineering
9
Jei Mathaajee College of Engineering
10
Kalsar College of Engineering
11
Kanchi Pallavan Engineering College
12
Lord Ayyappa Institute of Engineering and Technology
13
Lord Venkateswaraa Engineering College
14
Maamallan Institute of Technology
15
Mohamed Sathak AJ Academy of Architecture
16
P.B. College of Engineering
17
Pallavan College of Engineering
18
Rajiv Gandhi College of Engineering
19
S.M. Kader Engineering College
20
S.S.N. College of Engineering
21
Sri Padmavathi College of Engineering
22
Thirumalai College of Engineering (TEC)
23
V.K.K. Vijayan Engineering College
24
Valliammai Engineering College
Kanyakumari
1
CSI Institute of Technology - CSIIT
2
DMI Engineering College
3
Excel Business School
4
Immanuel Araser JJ College of Engineering
5
James College of Engineering and Technology
6
Mar Ephraem College of Engineering and Technology
7
Maria College of Engineering and Technology
8
Marthandam College of Engineering and Technology
9
Narayanaguru College of Engineering
10
Noorul Islam College of Engineering - NICE
11
Rohini College of Engineering and Technology - RCET
12
Rrase College of Engineering
Karur
1
Chettinad College of Engineering and Technology
Kodaikanal
1
Cheran College of Engineering
2
National Engineering College
Krishnagiri
1
Adhiyamaan College of Engineering - Autonomous
2
Government College of Engineering
3
Hosur Institute of Technology and Science - HITS
4
P.S.V. College of Engineering and Technology
Madurai
1
Madurai Ayira Vaisia Manjaputtur Mahajana Engineering College - MAVMM
2
Vaigai College of Engineering
Nagapattinam
1
AVC College of Engineering
2
EGS Pillay Engineering College
3
Prime College of Architecture and Planning
4
Sembodai Rukmani Varatharajan Engineering College
5
Sir Issac Newton College of Engineering and Technology - SINCET
Namakkal
1
Annai Mathammal Sheela Engineering College
2
CMS College of Engineering
3
Dr. Nagarathinam's College of Engineering
4
Excel College of Architecture and Planning
5
Excel College of Engineering and Technology
6
Excel College of Technology
7
Excel Engineering College
8
Gnanamani College of Engineering
9
Gnanamani College of Technology
10
Gnanamani Institute of Management Studies
11
J.K.K.Nattraja College of Engineering and Technology
12
K.S. Rangasamy College of Technology
13
King College of Technology
14
Mahendra Engineering College
15
Muthaiyammal Engineering College
16
Panimalar Engineering College
17
S.R.G. Engineering College
18
S.S.M. College of Engineering
19
S.S.M. School of Management and Computer Applications
20
Selvam College of Technology
21
Sengunthar College of Engineering
22
Sengunthar Engineering College
23
Vidyaa Vikas College of Engineering and Technology
24
Vivekanadha College of Engineering for Women
25
Vivekanandha College of Engineering for Women
26
Vivekanandha College of Technology for Women - VCTW
27
Vivekanandha Institute of Engineering and Technology for Women
Perambalur
1
Dhanalakshmi Srinivasan College of Engineering
2
Dhanalakshmi Srinivasan Engineering College
3
Dhanalakshmi Srinivasan Institute of Research and Technology - DSIRT
4
Roever College of Engineering and Technology - RCET
5
Roever Institute of Management
6
Sri Ramakrishna College of Engineering
7
Srinivasan Engineering College
Pudukkottai
1
Chendhuran College of Engineering and Technology
2
Kings College of Engineering
3
Mahath Amma Institute of Engineering and Technology - MIET
4
MAR College of Engineering and Technology
5
Mother Terasa College of Engineering and Technology
6
Shanmuganathan Engineering College
7
Sri Bharathi Engineering College for Women
Salem
1
AVS Engineering College - AVSEC
2
AVS Technical Campus - AVS College of Technology
3
Bharathiyar Institute of Engineering for Women
4
Dhirajlal Gandhi College of Technology
5
Ganesh College of Engineering
6
Government College of Engineering Salem
7
Knowledge Institute of Technology - KIOT
8
Lakshmiammal Teacher Training College
9
Maha College of Engineering
10
Mahendra College of Engineering
11
R.K.K.R. School of Management Studies
12
Salem College of Engineering and Technology - SCET
13
Salem Kongu Naadu College of Management Studies
14
Sona College of Technology
15
Sona School of Management - SSM
16
Sri Ganesh School of Business Management
17
Sri Shanmugha College of Engineering and Technology
18
Sri Venkateswara College of Engineering
19
Tagore Institute of Engineering and Technology
20
The Kavery Engineering College
21
V.S.A. School of Engineering
22
Vivekanandha Engineering College for Women
Thanjavur
1
Arasu Engineering College
2
Gnanam School of Business
3
Periyar Maniammai College of Technology for Women
4
Ponnaiyah Ramajayam College of Engineering and Technology - PRCET
5
Ponnaiyah Ramajayam Engineering College - PREC
6
St. Joseph's College of Engineering and Technology - SJCET
The Nilgiris
CSI College of Engineering
Thiruchirapalli
1
Indra Ganesan College of Engineering
2
S.K.P. Institute of Technology
3
Saranathan College of Engineering - SCE
4
SCAD College of Engineering and Technology
Thiruvallur
1
Indira Institute of Engineering and Technology
2
J.N.N. Institute of Engineering
3
John Bosco Engineering College
4
Prathyusha Institute of Technology and Management - PITM
5
R.M.D. Engineering College
6
R.M.K. College of Engineering and Technology - RMKCET
7
R.M.K. Engineering College
8
R.V.S. Padhmavathy College of Engineering and Technology
9
Sri Kalaimagal College of Engineering
10
Sri Venkateswara Institute of Science and Technology - SVIST
11
Velammal Institute of Technology
Thiruvarur
1
T.J.S. Engineering College
Thoothukudi
1
Dr. GU Pope College of Engineering
2
Holy Cross Engineering College - HCEC
3
Infant Jesus College of Engineering
4
Infant Jesus College of Engineering and Technology - IJCET
5
Jayaraj Annapackiam CSI College of Engineering
6
St. Mother Theresa Engineering College
Tiruchirappalli
1
Bhajarang Engineering College
2
Hallmark Business School - HBS
3
LCR College of Engineering and Technology
4
M.A.M. College of Engineering and Technology
5
Mahalakshmi Engineering College - MEC
6
Oxford Engineering College
7
Trichy Engineering College
Tirunelveli
1
AR College of Engineering and Technology - ARCET
2
Einstein College of Engineering
3
Francis Xavier Engineering College
4
P.S.N. College of Engineering and Technology
5
SCAD Engineering College
6
The Jayamatha Engineering College
Tiruppur
1
Dr. Nallini Institute of Engineering and Technology
2
SCAD Institute of Technology
3
Sri Nandanam Maritime Academy
4
Sri Nandhanam College of Engineering and Technology
Tiruvannamalai
1
Annamalaiar College of Engineering
2
Arulmigu Meenakshi Amman College of Engineering - AMACE
3
Arunai Engineering College - AEC
4
Kamban Engineering College
5
KRS College of Engineering - KRSCE
6
S.K.P. Engineering College
7
Sri Balaji Chockalingam Engineering College - SBCEC
8
Thiruvalluvar College of Engineering and Technology
Trichy
1
CARE School of Business Management
2
CARE School of Engineering
3
Imayam College of Engineering - ICE
4
Imayam College of Information Technology
5
Shivani College of Engineering and Technology - SCET
6
Shivani Engineering College - SEC
Vellore
1
Adhiparasakthi Engineering College
2
Annai Mira College of Engineering and Technology - AMCET
3
Bharathidasan Engineering College - BEC
4
C. Abdul Hakeem College of Engineering and Technology
5
Ganadipathy Tulsi's Jain Engineering College - GTEC
6
GGR College of Engineering - GGRCE
7
Global Institute of Engineering and Technology - GIT
8
Kingston Engineering College
9
Podhigai College of Engineering and Technology
10
Priyadarshini Engineering College
11
Ranippettai Engineering College
12
Saraswathi Velu College of Engineering
13
Sree Krishna College of Engineering - SKCE
14
Sri Krishna College of Engineering
15
Thanthai Periyar Government Institute of Technology - TPGIT
Villupuram
1
A.R. Engineering College
2
AKT Memorial College of Engineering and Technology
3
Annai Teresa College of Engineering
4
Dr. Pauls Engineering College
5
ES Engineering College - ESCE
6
Idhaya Engineering College for Women - IECW
7
IFET College of Engineering
8
Karpaga Vinayaga College of Engineering and Technology
9
Mailam Engineering College
10
Mepco Schlenk Engineering College
11
Sri Rangapoopathi College of Engineering
12
Surya Institute of Management Studies - SIMS
13
Surya School of Management Studies
14
V.R.S. College of Engineering and Technology
Virudhunagar
1
Kalasalingam Institute of Technology - KIT
2
P.S.R. Engineering College
3
Ramco Institute of Technology
4
Renganayagi Varatharaj College of Engineering - RVCE
5
V.P.M.M. Engineering College for Women