APJ Abdul Kalam Technological University KTU Exam Result 2023
Onlineresultportal.com | Updated: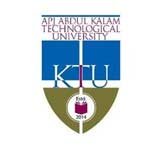 APJ Abdul Kalam Technological University which was formerly known as Kerala Technological University (KTU) established by the Government of Kerala on 21st May 2014 the main aim of the university was to improve the academic standards in the field of engineering, technological education and research in the state of Kerala with its headquarters in Thiruvananthapuram. It offers undergraduate, postgraduate and Ph.D. programs in various disciplines like Engineering, Management, Computer Application, Architecture etc.
The Academic year of the university starts on 1st July and ends on 30th June of the next year. More emphasis is given on the skill development and extracurricular activities for the overall development of students. Proper and longer holidays are provided to the students so that they can plan out the things in advance and enjoy ample of time to pursue their hobbies. The university has the modern vision to impart education for the overall growth of students and thus introduces the open book exams as well to test the creativity and the level of application of the students which have been introduced by several top universities of the country. To know more about it, visit the official website https://www.ktu.edu.in.
You can also visit onlineresultportal.com which is an education portal to check various online details regarding state wise universities, ITI's, IIT's etc and directly download the application form, check their result, important notifications dates etc to keep their knowledge up to date.
KTU UG & PG Result 2023 Out on ktu.edu.in
The APJ Abdul Kalam Technological University (KTU), based in Thiruvananthapuram in the Indian state of Kerala, makes available the examination results of its affiliated programs on its official web link, https://ktu.edu.in/home.htm. Candidates who have appeared for the KTU exams should visit its official website to download their results.
After the KTU authorities declare the exam results, you should browse the home page of its official web portal and search for the "Examination" tab. Select the "Result" tab from the given drop-down menu to be directed to a new page prompting for "Program". Continue by selecting the applicable program, and then, you can view a list of results. Proceed by tapping the "View Result" tab of the relevant result link, following which the login page appears on the screen. Your next step entails entering your login details such as "Register Number" and "Date of Birth". Thereafter, your KTU examination results are displayed on the screen. Subsequently, you have to check if all details in your exam result are correct and take a print copy for your records.
Latest Updates:
Date
M.Tech S2 (S) Examination April/May 2023, Kottayam cluster Result
04-10-2023
B.Tech S4 (S) Exam June 2023 (2019 scheme) Results
03-10-2023
B.Arch S4 Jury exam results - Result
03-10-2023
B.Arch S2 Jury exam results - Result
03-10-2023
B.Arch S6 Jury exam Result
25-09-2023
B.Tech S6 (S,FE) Exam May 2023 (2015 Scheme)
23-09-2023
MCA Integrated S4 (R,S) Examination May/June 2023 (2020 Scheme)
23-09-2023
MCA Integrated S6 (R) Examination May/June 2023 (2020 Scheme)
23-09-2023
MCA S4 (S) Examination May/June 2023
23-09-2023
MBA S4(R,S) Examination May/June 2023
19-09-2023
MBA S4(PT)(R,S) Examination May/June 2023
19-09-2023
M.Tech S2 (S) Examination April/May 2023 Calicut and Thrissur clusters
19-09-2023
MCA Integrated S4 (S) Examination May/June 2023
19-09-2023
MCA Integrated S6 (S) Examination May/June 2023
19-09-2023
B.Des S2 Jury exam results Result
11-09-2023
B.Des S6 (R,S) Exam May 2023--Revaluation
08-09-2023
B.Des S4 (R,S) Exam May 2023--Revaluation
08-09-2023
B.Tech S8 (PT) (R,S) Exam June 2023 (2015 scheme)-Revaluation
08-09-2023
MCA (Second Year Direct) S2 (S) Examination May/June 2023
02-09-2023
M.Tech S2 (S) Examination April/May 2023
02-09-2023
M. Arch S1 (R,S) Examination December 2022
02-09-2023
M. Planning S1 (R,S) Examination December 2022 Results
02-09-2023
MBA S1(R,S)Examination December 2022
26-08-2023
MBA S1(PT)(R,S)Examination December 2022
26-08-2023
MBA S1(R,S) Examination December 2022
26-08-2023
MBA S1(PT) (R,S) Examination December 2022
26-08-2023
B.Tech S8 (PT) (R,S) Exam June 2023 (2015 Scheme) Results
26-08-2023
B.Des S6 (R,S) Exam May 2023- Publication of Results
26-08-2023
B.Des S4 (R,S) Exam May 2023- Publication of Results
26-08-2023
MCA S6 (S,FE) Examination May/June 2023 Result
24-08-2023
B.Arch S3 (R) Exam Dec 2022 (2021 scheme)- Publication of Results
18-08-2023
B.Arch S3 (S,FE) Exam Jan 2023 (2016 scheme)- Publication of Results
18-08-2023
M.Arch S4 (S) Examination Dec 2022 - Publication of Result
18-08-2023
M.Tech S2 (S) Examination April/May 2023, Kannur cluster Result
11-08-2023
M.Plan S4 (R,S) Exam May/June 2023 Results
11-08-2023
B.Arch S5 (R,S) Exam Dec 2022 (2016 scheme) Results
10-08-2023
B.Arch S1 (R,S) Exam Dec 2022 (2021 scheme) Results
10-08-2023
B.Des S6 (Jury) (S) Exam June 2023 Results
10-08-2023
B.Des S4 (Jury) (S) Exam June 2023 Results
10-08-2023
M.Tech S2 (S) Examination April/May 2023 Result
09-08-2023
MCA (2 Year) S4 (R,S) Examination May/June 2023 (Extended submission) Result
07-08-2023
MCA (Two Year) S1 (R,S) Examination December/January 2022-23 Result
04-08-2023
B.Tech S6 (S) Exam May 2023 (2019 scheme) Result
28-07-2023
B.Tech S7 (S,FE) Exam May 2023 (2019 Scheme) Result
28-07-2023
MCA (Two Year) S3 (R,S) Examination December 2022 Result
27-07-2023
MCA (Two Year) S3 (R,S) Examination December 2022 Result
26-07-2023
B.Arch S9 (S) Exam May 2023(2016 scheme) Results
22-07-2023
B.Arch S1 (S,FE) Exam Jan 2023 (2016 scheme) Results
22-07-2023
B.Tech S1 (S,FE) S2 (S) Exam Feb 2023 (2015 scheme) Results
22-07-2023
BHMCT S8 (R,S) Exam June 2023 Results
22-07-2023
BHMCT S8 (R,S) Exam June 2023 Results
22-07-2023
B.Tech S8 (R) Exam June 2023 (2019 Scheme) Result
19-07-2023
B.Arch S10 (R,S) Exam June 2023 (2016 scheme) Results
14-07-2023
B.Des S8 (R) Exam June 2023 Results
14-07-2023
B.Tech S1 (R,S) Exam Dec 2022 (2019 scheme) Results
11-07-2023
M.Tech S6 (PT) (R,S) Examination April/May 2023, Trivandrum cluster
11-07-2023
B.Tech S3 (PT) (R,S) Exam Dec 2022 (2019 scheme) Results
10-07-2023
B.Tech S1 (PT) (R,S) Exam Dec 2022 (2019 scheme) Results
10-07-2023
B.Tech S5 (PT) (R) Exam Dec 2022 (2019 scheme) Results
10-07-2023
M.Tech S4 (R,S) Examination April/May 2023 (All Clusters) - Publication of Result-
07-07-2023
MBA S3 (R,S) Exam Dec 2022 and MBA S3 (PT) (R,S) Exam Dec 2022 Results
01-07-2023
M.Arch S3(R,S)Exam Dec 2022 and M.Plan S3 (R,S) Exam Dec 2022 Results
27-06-2023
MCA (2 Year) S4 (R,S) Examination May/June 2023 Result
26-06-2023
B.Des S4 (R,S) Exam May 2023
23-06-2023
B.Des S6 (R,S) Exam May 2023
23-06-2023
MCA Integrated S10 (R,S) Examination May/June 2023 Result
21-06-2023
B.Tech S3 (PT) (S,FE) Exam Jan 2023 (2015 scheme) Results
20-06-2023
Result Published : MCA (Two Year) S3 (R,S) Examination December 2022
15-06-2023
MBA S4 (S) Examination March 2023 Results
14-06-2023
B.Tech S7 (S,FE) Exam Jan 2023 Result
12-06-2023
B.Tech S7 (PT) (R,S) Exam Dec 2022 (2015 scheme) Results
09-06-2023
M.Tech S4 (S) Examination December 2022 Result
07-06-2023
B.Tech S5 (PT) (S,FE) Exam Jan 2023 (2015 scheme) Results
07-06-2023
B.Tech S5 (PT) (S,FE) Exam Jan 2023 (2015 scheme) Results
06-06-2023
MCA S6 (S) Examination February 2023 Result
03-06-2023
BHMCT S1 (R,S) Exam Dec 2022 Results
02-06-2023
PhD Odd semester Exam Dec 2022 (M.Tech Old Scheme)
01-06-2023
B.Tech S3 (R,S) Exam Dec 2022 (2019 scheme)-Publication of Results
01-06-2023
M.Tech S1 (S,FE) Examination December 2022
30-05-2023
M.Tech S3 (R,S) Examination December 2022
30-05-2023
B.Tech S1 (PT) (S,FE) Exam Dec 2022 (2015 scheme) Results
26-05-2023
B.Des S7 (R) Exam Dec 2022 Results
26-05-2023
B.Des S5 (R,S) Exam Dec 2022 Results
26-05-2023
MBA Tri-Semester Exams December 2022 Results
20-05-2023
B.Arch S1 Jury exam Results
17-05-2023
M.Tech S1 (S,FE) Examination December 2022 and M.Tech S3 (R,S) Examination December 2022, Thrissur cluster
08-05-2023
B.Arch S3 Jury exam results Result
06-05-2023
MCA Integrated S3 (R,S) Examination December 2022 (2020 Scheme) Result
04-05-2023
BHMCT S3 (R,S) Exam Dec 2022 Results
02-05-2023
Registration to B.Tech S4 (PT) (S,FE) Exam May 2023 (2015 Scheme) - Reg
29-04-2023
Registration to B.Tech S6 (PT) (S,FE) Exam May 2023 (2015 Scheme) - Reg.
29-04-2023
Registration to B.Tech S2 (PT) (S,FE) Exam May 2023 (2015 Scheme) - Reg.
29-04-2023
Exam registration to B.Arch S9 (S) Exam May 2023(2016 scheme) for supplementary students- Reg.
28-04-2023
B.Arch S9 (R,S) Exam Nov 2022.- Publication of Results - Notified - Reg.
28-04-2023
M.Tech S1 (S, FE) Examination December 2022 Result
27-04-2023
M.Tech S3 (R,S) Examination December 2022 Palakkad cluster Result
27-04-2023
MCA S1 (S) Examination December 2022 Result
26-04-2023
MCA S5 (S) Examination December 2022 Result
26-04-2023
MCA (Second Year Direct) S3 (S) Examination January 2023 Result
26-04-2023
B.Arch S7 (R,S) Exam Dec 2022 (2016 scheme) Results
26-04-2023
BHMCT S7 (R,S) Exam Dec 2022 Results
24-04-2023
BHMCT S5 (R,S) Exam Dec 2022 Results
24-04-2023
B.Arch S2 (S,FE) Exam August 2022 (2016 scheme) Results
24-04-2023
B.Tech S3 (S,FE) Exam Dec 2022 (2015 scheme) Results
24-04-2023
MCA Integrated S3 (S) Examination December 2022 Result
19-04-2023
MCA Integrated S5 (S) Examination December 2022 Result
19-04-2023
MCA Integrated S5 (R) Examination December 2022 (2020 Scheme) Result
19-04-2023
KTU B.Tech S7 (R) Exam Dec 2022 - 2019 Scheme Result
15-04-2023
B.Des S3 (Jury) (S) DS201 Exam March 2023 Result
10-04-2023
M.Tech S1 (S, FE) Examination December 2022, Ernakulam II cluster Result
04-04-2023
M.Tech S3 (R,S) Examination December 2022, Ernakulam II cluster Result
04-04-2023
MCA (2 Year) S4 (S) Examination February 2023
04-04-2023
B.Des S1 (R,S) Jury Exam Dec 2022 Result
31-03-2023
MCA S3 (S) Examination December 2022 Result
28-03-2023
MCA (Second Year Direct) S1 (S) Examination January 2023 Result
28-03-2023
Exam registration opened-MBA S4(S) Examination March 2023
25-03-2023
Course/Exam Registration opened - M.Tech S4 (R,S) Examination April/May 2023
24-03-2023
KTU MCA Integrated S1 (S) Examination December 2022 Result
23-03-2023
KTU MCA Integrated S7 (R,S) Examination December 2022 Result
23-03-2023
B.Arch S6 (R,S) Exam June 2022(2016 scheme) - Publication of Results
21-03-2023
KTU M.Tech S1 (S, FE) Examination December 2022 Result
14-03-2023
KTU M.Tech S3 (R,S) Examination December 2022 Result
14-03-2023
KTU B.Arch S4 (R,S) Exam June 2022(2016 scheme) Results
10-03-2023
KTU B.Arch S2 (R) Exam June 2022(2021 scheme) Results
10-03-2023
KTU MCA Integrated S9 (R,S) Examination December 2022 Result
10-03-2023
B.Tech S4 (PT) (R) Exam June 2022 (2019 Scheme) Results
23-02-2023
B.Tech S2 (PT) (R,S) Exam June 2022 (2019 Scheme) Results
20-02-2023
M.Tech S2 (R,S) Exam June 2022, Kollam cluster Result
17-02-2023
KTU PhD Even Semester Examination June 2022 Kollam and MBA clusters Result
15-02-2023
KTU B.Tech S4 (Hon.) Exam June 2022 (2020 admn) Result
14-02-2023
M.Tech S2 (R,S) Exam June 2022 Thrissur cluster Result
13-02-2023
B.Tech S2 (R,S) Exam June 2022 (2019 scheme) results
09-02-2023
B.Tech S6 (R) Exam June 2022 - 2019 Scheme/ B.Tech S6 (Hons.) Exam June 2022 Result
04-02-2023
B.Tech S8 (S) Exam Oct 2022 - 2015 Scheme Results
01-02-2023
B.Tech S8 (S) (PT) Exam Oct 2022 (2015 Scheme) Results
31-01-2023
MCA INT S4 (R) Exam June 2022 (2020 Scheme)
24-12-2022
M.Tech S2 (R,S) Exam June 2022, Palakkad Cluster
24-12-2022
M.Tech S2 (R,S) Exam June 2022, Trivandrum cluster
24-12-2022
M.Tech S2 (PT) (R,S) Exam June 2022, Trivandrum cluster
24-12-2022
M.Tech S4 (PT) (R,S) Exam June 2022, Trivandrum cluster
23-12-2022
B.Arch S4 (Jury) (S) Exam Oct 2022
23-12-2022
B.Tech S4 (PT) (S,FE) Exam May 2022 (2015 Scheme)
23-12-2022
KTU B.Arch S10 (S) Exam Oct 2022 Result
01-12-2022
KTU M.Tech S2 (R,S) Exam June 2022 Result
01-12-2022
MCA (2 Year) S4 (R) Exam June 2022 Result
20-10-2022
PhD Odd Semester Exam Dec 2021 Result
20-10-2022
MBA S3 (R) Exam Feb 2022 and MBA S3 (PT) (R) Exam Feb 2022 Result
20-10-2022
B.Tech S3 (R,S) Exam Dec 2021 (2019 scheme) Results
17-10-2022
MCA S5 (S) Exam May 2022 Result
17-10-2022
KTU MCA INT S9 (S) Exam May 2022 Result
11-10-2022
KTU M.Tech S4 (R,S) Exam June 2022 Result
06-10-2022
KTU M.Tech S1 (R,S) Exam Dec 2021 Kollam Cluster Result
03-10-2022
KTU MCA (2 Year) S3 (R) Exam Dec 2021, MCA 2nd Yr Direct S2 (S) Exam July 2022 and MCA INT S2 (S) Exam May 2022 Result
03-10-2022
KTU MBA S1 (R,S) Exam Dec 2021 and MBA S1 (PT) (R,S) Exam Dec 2021 Result
03-10-2022
KTU B.Tech (Hons) S4 Exam July 2021 Result
03-10-2022
KTU PhD Odd Semester Exam Dec 2021 Result
28-09-2022
KTU B.Tech S7 (PT) (S) Exam June 2022 Result
26-09-2022
B.Arch S4 (R,S) Exam June 2022 (2016 scheme)
19-09-2022
MBA T6 (S) Exam May 2022, MBA T3 (S) Exam May 2022 , MBA T3 (PT) (S) Exam May 2022 , MArch 4 (R&S)Exam June 2022 and M.Plan S4 (R,S) Exam June 2022
19-09-2022
B.Tech S1 (R,S) Exam Dec 2021 (2019 scheme) Result
15-09-2022
B.Tech S5 (Hons) Exam Dec 2021 (2019 Scheme) Results
07-09-2022
B.Tech S5 (R) Exam Dec 2021 (2019 Scheme) Results
07-09-2022
MCA (2 Year) S1 (R,S) Exam Dec 2021
02-09-2022
M.Tech S4 (R,S) Exam June 2022 Result
30-08-2022
M.Tech S1 (R,S) Exam Dec 2021 Result
29-08-2022
M.Tech S4 (R,S) Exam June 2022 Result
29-08-2022
M.Tech S1 (R,S) Exam Dec 2021 Result
29-08-2022
B.Arch S9 (S) Exam June 2022 (2016 scheme) Result
26-08-2022
B.Arch S9 (S) Exam June 2022 (2016 scheme) Result
25-08-2022
M.Tech S1 (R,S) Exam Dec 2021 Result
25-08-2022
M.Tech S1 (PT) (R,S) Exam Dec 2021 Result
25-08-2022
M.Tech S3 (PT) (R,S) Exam Dec 2021 Result
23-08-2022
M.Tech S5 (PT) (S) Exam Feb 2022 Results
23-08-2022
M.Tech S1 (R,S) Exam Dec 2021 Result
23-08-2022
B.Des S3 (R,S) Exam Dec 2021 Results
20-08-2022
BHMCT S1 (R,S) Exam Dec 2021 Results
20-08-2022
B.Tech S5 (PT) (R,S) Exam Dec 2021 (2015 scheme)
16-08-2022
M. Arch S3 (R&S) Exam Dec 2021 and M. Planning S3 (R&S) Exam Dec 2021 Result
07-08-2022
M.Tech S4 (R,S) Exam June 2022
01-08-2022
M.Tech S1 (R,S) Exam Dec 2021
01-08-2022
B.Arch S10 (R,S) Exam June 2022
29-07-2022
B.Tech S8 (Hons) Exam June 2022 (2015 Scheme)
29-07-2022
B.Tech S8 (R,S) Exam June 2022 (2015 Scheme)
29-07-2022
B.Tech S7 (Hons.) Exam Dec 2021 (2015 scheme)
27-07-2022
BHMCT S8 (R) Exam June 2022 Results
22-07-2022
M.Tech S1 (R,S) Exam Dec 2021 Results
22-07-2022
B.Tech S1 (PT) (S) Exam Jan 2022 (2015 scheme) Results
21-07-2022
M.Tech S3 (R,S) Exam Dec 2021 Result
20-07-2022
B.Des S1 (R,S) Exam Dec 2021 & B.Des S5 (R) Exam Dec 2021
15-07-2022
MCA Integrated S1 (R,S) Exam Dec 2021 (2020 Scheme) and MCA Integrated S3 (R) Exam Dec 2021 (2020 Scheme)
14-07-2022
M.Tech S3 (R,S) Exam Dec 2021 -Ernakulam I Cluster
14-07-2022
KTU B.Arch S10 (S) Exam Feb 2022 Results Result
11-07-2022
MBA T2 (S) Exam Jan 2022 and MBA T2 (PT) (S) Exam Jan 2022
07-07-2022
B.Tech S5 (S,FE) Exam Jan 2022 (2015 scheme) (S5 Result)
04-07-2022
KTU M.Tech S3 (R,S) Exam Dec 2021
02-07-2022
KTU MBA T4 (S) Exam Jan 2022, MBA T4 (PT) (S) Exam Jan 2022, and MBA T5 (S) Exam Jan 2022
02-07-2022

About A.P.J. Abdul Kalam Technological University

Full Name
A.P.J. Abdul Kalam Technological University
Affiliations
UGC
Contact No
0471-2598122
Website
www.ktu.edu.in
Founded
May 21, 2014
Email
university@ktu.edu.in ,academics@ktu.edu.in
Address
CET Campus, Thiruvananthapuram Kerala -695016
State
Kerala
Country
India
List of courses offered by A.P.J. Abdul Kalam Technological University

Degree
Duration
Engineering Courses
B.Tech. (Chemical Engineering)
4 Years
B.Tech. (Civil Engineering)
4 Years
B.Tech. (Electrical Engineering)
4 Years
B.Tech. (Electronics Engineering)
4 Years
B.Tech. (Mechanical Engineering)
4 Years
M.Tech. (Civil Engineering)
2 Years
M.Tech. (Mechanical Engineering)
2 Years
Management Courses
M.B.A.
2 Years
List of colleges affiliated with A.P.J. Abdul Kalam Technological University

City
College Name
Ernakulam
MES College of Engineering and Technology
Idukki
Al-Azhar College of Engineering and Technology
College of Engineering Mannur
Kottayam
Saintgits College of Engineering
Saintgits Institute of Management - SIM
Trivandrum
PRS College of Engineering and Technology - PRSCET