About A.P.J. Abdul Kalam Technological University
Onlineresultportal.com | Updated: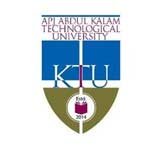 APJ Abdul Kalam Technological University which was formerly known as Kerala Technological University established by the Government of Kerala on 21st May 2014 the main aim of the university was to improve the academic standards in the field of engineering, technological education and research in the state of Kerala with its headquarters in Thiruvananthapuram. It offers undergraduate, postgraduate and Ph.D. programs in various disciplines like Engineering, Management, Computer Application, Architecture etc.
The Academic year of the university starts on 1st July and ends on 30th June of the next year. More emphasis is given on the skill development and extracurricular activities for the overall development of students. Proper and longer holidays are provided to the students so that they can plan out the things in advance and enjoy ample of time to pursue their hobbies. The university has the modern vision to impart education for the overall growth of students and thus introduces the open book exams as well to test the creativity and the level of application of the students which have been introduced by several top universities of the country. To know more about it, visit the official website https://www.ktu.edu.in.
You can also visit onlineresultportal.com which is an education portal to check various online details regarding state wise universities, ITI's, IIT's etc and directly download the application form, check their result, important notifications dates etc to keep their knowledge up to date.
Dr APJ Abdul Kalam Technical University (AKTU) Kerala MBA exam result 2020 declared at ktu.edu.in

About A.P.J. Abdul Kalam Technological University

Full Name
A.P.J. Abdul Kalam Technological University
Affiliations
UGC
Contact No
0471-2598122
Website
www.ktu.edu.in
Founded
May 21, 2014
Email
university@ktu.edu.in ,academics@ktu.edu.in
Address
CET Campus, Thiruvananthapuram Kerala -695016
State
Kerala
Country
India
List of courses offered by A.P.J. Abdul Kalam Technological University

Degree
Duration
Engineering Courses
B.Tech. (Chemical Engineering)
4 Years
B.Tech. (Civil Engineering)
4 Years
B.Tech. (Electrical Engineering)
4 Years
B.Tech. (Electronics Engineering)
4 Years
B.Tech. (Mechanical Engineering)
4 Years
M.Tech. (Civil Engineering)
2 Years
M.Tech. (Mechanical Engineering)
2 Years
Management Courses
M.B.A.
2 Years
List of colleges affiliated with A.P.J. Abdul Kalam Technological University

City
College Name
Ernakulam
MES College of Engineering and Technology
Idukki
Al-Azhar College of Engineering and Technology
College of Engineering Mannur
Kottayam
Saintgits College of Engineering
Saintgits Institute of Management - SIM
Trivandrum
PRS College of Engineering and Technology - PRSCET