About Awadhesh Pratap Singh University, Rewa
Onlineresultportal.com | Updated: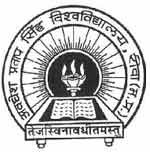 This University has been named after a famous freedom fighter – Captain Awadesh Pratap Singh and is called Awadesh Pratap Singh University. Established in 20 July, 1968, this University is located at Rewa in Madhya Pradesh. This teaching and affiliating University has been approved and recognized by the University Grants Commission (UGC) in 1972 followed by more recognition and memberships from Association of Indian Universities (AIU) and All Commonwealth Association of Universities (ACAU). The University also offers affiliation to over 150 colleges which are situated in Rewa, Satna, Sidhi, Shahdol, Umariya and Singrauli. The University and its affiliated colleges offers undergraduate, postgraduate and doctorate programmes in disciplines of Environmental Biology, Physics, Chemistry, Computer Science, Maths & Statistics, Psychology, History, Culture & Archaeology, Business Economics, English, Hindi, Russian Language, Business Administration and Adult Education. Moreover, it also offers self-supporting courses and correspondence courses.
Over 1000 students were studying here in this University which is spread over 246 acres of campus area and is situated far away from the city life on the foothills of the Vindhya Mountains. The students studying here get a feeling of ancient ashram lifestyle due to the serenity of this University campus. Apart from all of this, the University has all the modern facilities like academic blocks and extensions, Tribal Centre, Computer Centre, Vikram Space Physics Centre, USIC, Central Library, guest house, hostels, auditorium, branches of Allahabad Bank, Employment Bureau and a post office as well as medical dispensary, temple and shopping centre. Interesting students can check the University website- www.apsurewa.ac.in for information regarding admission, courses, fees structures and other updated details. Moreover, www.onlineresultportal.com is also helpful for the students to know about all University details, courses, admit card and examination results.
Latest Updates:

Result Announcement

Date
16-12-2020
06-12-2020
02-12-2020
29-11-2020
24-11-2020

Details of Awadhesh Pratap Singh University

Full Name
Awadhesh Pratap Singh University
Affiliations
UGC
Contact No
076622 33340
Website
http://apsurewa.ac.in
Founded
1968
Email
regapsu@gmail.com
Address
Awadhesh Pratap Singh University Rewa, Madhya Pradesh, India
State
Madhya Pradesh
Country
India
List of courses offered by Awadhesh Pratap Singh University

Degree
Duration
Arts Courses
B.A.
3 Years
B.P.Ed.
3 Years
Bachelor of Library and Information Science (B.Lib.I.Sc.)
1 Years
M.A. (Adult Education)
2 Years
M.A. (Ancient Indian History and Archaeology)
2 Years
M.A. (Business Economics)
2 Years
M.A. (English)
2 Years
M.A. (Hindi)
2 Years
M.A. (Mathematics)
2 Years
M.A. (Psychology)
2 Years
M.A. (Russian Studies)
2 Years
M.A. (Social Work)
2 Years
M.Lib.Sc.
2 Years
M.P.Ed.
2 Years
M.Phil. (Ancient Indian History Culture & Archaeology)
2 Years
M.Phil. (Business Economics)
2 Years
M.Phil. (English)
2 Years
M.Phil. (Hindi)
2 Years
M.Phil. (Mathematics)
2 Years
M.Phil. (Physical Education)
2 Years
M.Phil. (Psychology)
2 Years
M.Phil. (Social Work)
2 Years
M.Phil. (Tribal Studies)
2 Years
Ph.D. (English)
3 Years
Ph.D. (Hindi)
3 Years
Ph.D. (Psychology)
3 Years
Advanced Diploma in Russian
Diploma in Russian
3 Years
Post Graduate Diploma in Guidance & Counselling
2 Years
Post Graduate Diploma in Textile Designing
2 Years
Certificate Course in Russian
1 Years
Science Courses
B.Sc.
3 Years
M.Phil. (Biochemistry)
2 Years
M.Phil. (Botany)
1 Years
M.Phil. (Chemical Sciences)
2 Years
M.Phil. (Chemistry)
1 Years
M.Phil. (Computer Science)
2 Years
M.Phil. (Environmental Biology)
2 Years
M.Phil. (Environmental Sciences)
2 Years
M.Phil. (Maths & Statistics)
2 Years
M.Phil. (Physics)
2 Years
M.Sc. (Biochemistry)
2 Years
M.Sc. (Bioinformatics)
2 Years
M.Sc. (Chemistry)
2 Years
M.Sc. (Computer Science)
2 Years
M.Sc. (Environmental Biology)
2 Years
M.Sc. (Environmental Science)
2 Years
M.Sc. (Mathematics)
2 Years
M.Sc. (Maths & Statistics)
2 Years
M.Sc. (Physics)
2 Years
Ph.D. (Chemistry)
3 Years
Ph.D. (Computer Science)
3 Years
Ph.D. (Environmental Biology)
3 Years
Ph.D. (Maths & Statistics)
3 Years
Ph.D. (Physics)
3 Years
Post Graduate Diploma in Bioinformatics (PGDBI)
1 Years
Management Courses
B.B.A.
3 Years
M.B.A.
2 Years
M.B.A. (Biotechnology)
2 Years
M.B.A. (Human Resource Management)
2 Years
M.B.A. (Personnel Management & Industrial Relations)
2 Years
M.B.A. (Tourism Administration)
2 Years
M.Phil. (Management)
1 Years
Post Graduate Diploma in Human Resource Management
1 Years
Post Graduate Diploma in Marketing Management
2 Years
Mass Communications Courses
Bachelor of Journalism and Mass Communication (B.J.M.C.)
3 Years
M.J.M.C.
2 Years
Commerce Courses
B.Com.
3 Years
M.Com.
2 Years
M.Phil. (Commerce)
1 Years
Ph.D. (Business Economics)
5 Years
Agriculture Science and Technology Courses
M.Sc. (Forestry)
2 Years
Information Technology Courses
B.C.A.
3 Years
M.Sc. (Information Technology)
2 Years
Post Graduate Diploma in Computer Applications (P.G.D.C.A.)
1 Years
Law Courses
B.A. + L.L.B.
5 Years
Yoga and Naturopathy Courses
Diploma Course in Yoga Education
1 Years
List of colleges affiliated with Awadhesh Pratap Singh University

S. No.
College Name
Address
List of Goverment Colleges
1
Govt. T R S College (Estd. 1944)
Rewa
2
Govt. Law College (Estd. 2006)
Rewa
3
Govt. Model Science College
Rewa
4
Govt. Education College
Rewa
5
Govt. Shyamshah Medical College (Estd. 1963)
Rewa
6
Govt. Ayurved College (Estd. 1971)
Rewa
7
Govt. Girls College, Rewa (Estd. 1961)
Rewa
8
Govt. M.S. Golwalkar College (Estd. 1989)
Rewa
9
Govt. Sahid Kedarnath College (Estd. 1963)
Mauganj, Rewa
10
Govt. Swamy Vivekanand College
Teonther, Rewa
11
Govt. College (Estd. 1984)
Gurh, Rewa
12
Govt. College (Estd. 1989)
Naigadhi, Rewa
13
Govt. College (Estd. 1989)
Raipur Karchulion, Rewa
14
Govt. College (Estd. 1958)
Satna
15
Govt. Indira Gandhi Girls College (Estd. 1983)
Satna
16
Govt. College (Estd. 1966)
Amarpatan, Satna
17
Govt. Jalaj Trimurti College (Estd. 1984)
Nagaud, Satna
18
Govt. Vivekanand College (Estd. 1972)
Maihar, Satna
19
Govt. College (Estd. 1989)
Jaitwara, Satna
20
Govt. College (Estd. 2001)
New Ramnagar, Satna
21
Govt. Pt. Shambhoonath Shukla College
Shahdol
22
Govt. Nehru College (Estd. 1965)
Budhar, Shahdol
23
Govt. College (Estd. 1984)
Jaisingh Nagar, Shahdol
24
Govt. Indira Gandhi Home Science College (Estd. 1981)
Shahdol
25
Govt. PG College (Estd. 1983)
Beohari, Shahdol
26
Govt. R V P Singh College (Estd. 1973)
Umaria
27
Govt. College (Estd. 1989)
Birsinghpur Pali, Umaria
28
Govt. PG College (Estd. 1983)
Pushprajgarh, Anuppur
29
Govt. Tulsi College (Estd. 1972)
Anuppur
30
Govt. College Jaitpur
Jaitpur,Shahdol
31
Govt. Maharaja Martand College (Estd. 1969)
Kotma, Anuppur
32
Govt. Rajnarayan smriti College (Estd. 1981)
Waidhan, Singrauli
33
Govt. College Deosar (Estd. 1984)
Deosar, Singrauli
34
Govt. College Barka (Estd. 1989)
Barka, Singrauli
35
Govt. Sanjay Gandhi Smriti College (Estd. 1989)
Sidhi
36
Govt. Girls College (Estd. 1983)
Sidhi
37
Govt. Art & Commerce College (Estd. 1984)
Rampur Naikin, Sidhi
38
Govt. Art & Commerce College (Estd. 1984)
Majhouli, Sidhi
39
Govt. College (Estd. 1989)
Churhat, Sidhi
40
Govt. College (Estd. 1989)
Sihawal, Sidhi
41
Govt. College Bijuri
BIJURI ANUPPUR
42
Govt. College Semariya
Semariya Rewa
43
Govt. College Deotalab Rewa
Deotalab Rewa
44
Govt. College Mangawan Rewa
Mangawan Rewa
45
Govt. College Majhgawan Satna
Majhgawan Satna
46
Govt. College Ucherha Satna
Ucherha Satna
47
Govt. College Rampur Baghelan Satna
Rampur Baghelan Satna
48
Govt. College Jaithari
Anuppur
49
Govt College Bijuri
Anuppur
50
Govt Girls College Waidhan
Waidhan, Singrauli
51
Govt College Bargawan
Bargawan, Singrauli
52
Govt College Chitrangi
Chitrangi, Singrauli
53
Govt College Rajmilan
Rajmilan, Singrauli
54
Govt. College, Sarai
Sarai, Singrauli
55
Govt Girls College Singrauli
Singrauli
56
Govt College Govindgarh
Govindgarh, Rewa
List of Aid Colleges
1
Seth Raghunath Prasad College (Estd. 1965)
Hanumana, Rewa
2
Yamuna Prasad Shastri College (Estd. 1965)
Sirmour, Rewa
3
Nehru Smarak College (Estd. 1965)
Chakghat, Rewa
4
Sudarshan Mahavidyalaya (Estd. 1965)
Lalgaon, Rewa
5
Yamuna Prasad Shastri College (Estd. 1969)
Semaria, Rewa
6
Janata Mahavidyalaya (Estd. 1972)
Rewa
7
Rajbhanu Singh Smarak College (Estd. 1972)
Manikwar, Rewa
List of Private Colleges
1
Iswarchand Vidyasagar College
Jawa Rewa
2
Pt. Ram Sundar Shukla Edu. & Trg. Inst.
Pahadiya Rewa
3
Janta Mahavidyalaya Janeh
Janeh Rewa
4
Vindhyanchal College
Rewa
5
Shriyut College
Gangeo Rewa
6
Saraswati Science College
Nirala Nagar Rewa
7
T.D. Education College
Laxmanpur, Lauaa, Rewa
8
National B.Ed. College
Rewa
9
Chaurasiya Paramedical Institute
Rewa
10
Rewa College of Education
Ratahra Rewa
11
Rewa Institute of Technology
Ratahra Rewa
12
Jaypee College of Education
JP Nagar Rewa
13
D.R.S. College Rewa
Rewa
14
ML Chaurasiya B.Ed. College
Rewa
15
Kuwar Arjun Singh College
Fareda Rewa
16
Rewanchal Institute of Technology
Lalgao Rewa
17
Saudamini Institute of Nursingh and Research
Rewa
18
Sardar Ballabhbhai Patel Education College
Ratahri Saman Rewa
19
Geeta Jyoti Education College
Rewa
20
Niranchalam Education College
Methauri Rewa
21
Shri Mahaveer Education College
Pathrauda Naigadhi Rewa
22
Jawaharlal Nehru College of Education
Ratahra Rewa
23
Pentium Point Technical College
Rewa
24
Shri Institute of Professional Studies
Azad Nagar Urrahat Rewa
25
T.D. Educational College
Chakghat Rewa
26
Jawaharlal Nehru College of Technology Rewa
Rewa
27
Maharani Laxmibai College of Technology Rewa
Rewa
28
Commerce College Satna
SATNA
29
Kamla Nehru Girls College
Satna
30
Pandit Shyamlal Adarsh Mahavidyalaya
Gorhai Satna
31
Law College
Satna
32
Vindhyanchal College
Jigna Satna
33
Sindhu Girls College
Satna
34
Rajiv Gandhi College of Computer Application & Technology
Satna
35
Indira Smriti College
New Ramnagar Satna
36
Swami Nilkanth Law College Maihar
Maihar Satna
37
Sharda Mahavidyalaya
Sarla Nagar Maihar Satna
38
Mass Paramedical institute
Satna
39
National College of Teachers Education
Sherganj Satna
40
Shri Ramakrishna College of Commerce and Science
Satna
41
Swami Nilkanth Education College Maihar
Satna
42
Aajiwan Swasthya Samvardhan Ayurved College
Chitrakoot Satna
43
Vindhya Institute of Technology and Science
Karahi road Amaudha Satna
44
Shri Rawatpura Sarkar Education College
Chitrakoot Satna
45
Shri Ramakrishna College of Education
Bhatendu Nagar Satna
46
Pandit Chandrashekhar Education College
Satna
47
Nisad College of Nursing and Allide Sciences
Satna
48
Sadguru Institute of Nursing and Paramedical Sciences
Jankikund Chitrakoot Satna
49
Aditya College of Technology and Sciences
Sheerganj Satna
50
Swargiya Umaraman Pratap Bahadur Singh College
Kothi Satna
51
Mahatma Gandhi Computer College
Panna Road Satna
52
Shri Ramamkrishna College of Law
Bharatu Nagar Satna
53
Aditya Group Institute College of Education
Rewa Road Satna
54
Vindhya Institute of Management and Research
Amodha Satna
55
Manoj Jain Memorial College of Nursing and Research Centre
Sheerganj Satna
56
Maihar College of Computer Technology and Management
Katni road Maihar Satna
57
Rawatpura Sarkar Institute of Professional Studies Chtirakoot
Chitrakoot Satna
58
Ravishankar College of Education
Chitrakoot Satna
59
The College of Lawa and Legal Aid
SHAHDOL
60
Janta Mahavidyalaya
Gohparu SHAHDOL
61
Janta Law College
Gohparu SHAHDOL
62
Swami Vivekanand College
SHAHDOL
63
Rajiv Gandhi College SHAHDOL
SHAHDOL
64
Virat Institute of Professional Studies College
Jhagraha SHAHDOL
65
Shri Rajendra Katare Education College
SHAHDOL
66
Shivani Paramedical Institute
SHAHDOL
67
Swayam Sakshi Institute of Paramedical Technology
SHAHDOL
68
Rajiv Gandhi Smriti College
Chandiya UMARIA
69
Swami Vivekanand Art & Science College
Manpur UMARIA
70
Girls College
Dhanpuri Shahdol
71
Sanskar Law College
ANUPPUR
72
Pandit Ramgopal Tiwari Technical and Science College
ANUPPUR
73
Pioneer College of Education
Mediaras ANUPPUR
74
MK College Nandgao
Bijuri ANUPPUR
75
Sai College
Vindhyanagar SINGRAULI
76
Mayaram College
Madauli Morva SINGRAULI
77
Singrauli Institute of Technical Education
SINGRAULI
78
Rajiv Gandhi College
Baidhan SINGRAULI
79
Amrit Vidyapeeth B.Ed. College
Gahilgarh Vindhyanagar SINGRAULI
80
Avadhoot Singh Sawakram College
Banauli Sahpur SINGRAULI
81
Shri Sai Sailmangalam College
SINGRAULI
82
Kamla Smriti College
Amaha SIDHI
83
Education College
SIDHI
84
Tata College Jamaudi Khurd
SIDHI
85
Arya Institute of Technology (AIT)
GOPAD BANAS, SIDHI
86
SIT College
SIDHI
87
Shree Institute of Professional Studies
Kotaha Sidhi
88
Satrudhan Singh Tiwari Smriti College
Govindgarh, Rewa
89
Rambai Smriti College
Dabhaura Rewa
90
Pandit Chandrashekhar College
Kothi Satna
91
Deendayal Sodh Sansthan
Chitrakoot SATNA
92
Thakur Suryapratap Singh Mahavidyalaya
Laxmanpur, Rewa
93
Shri Sai College Of Tech. Baikunthpur, Rewa
Baikunthpur, Rewa
94
I.P.S. College Rewa
Rewa
95
Jawahar lal Nehru College Ratahra Rewa
Ratahra Rewa
96
Sharda Devi College Teonthar Rewa
Teonthar Rewa
97
Vindhya Institute of Management and Science Satna
Karhi Road Amodha Satna
98
CECAT Girls College Maihar, Satna
Maihar, Satna
99
Shri Sai College Sidhi
Sidhi
100
Jeevan Jyoti College Umariya
Umariya
101
Sainath Institute of Paramedical Technology, Waidhan, Singrauli
Waidhan, Singrauli
102
VINDHYA COLLEGE OF NURSING
Panna Road, Sherganj
103
Shri Kalika Mahavidyalaya
Nipaniya, Rewa
104
Jawaharlal College of Nursing
Rathara, Rewa
105
Tata B.Ed. College
Sagra, Rewa
106
Sohagi College of Education
Sohagi, Rewa
107
Rani College of Education
Rousar, Rewa
108
Vaishnavi Shiksha Mahavidyalaya
Ghurehati, Rewa
109
Sri Ram B.Ed. College
Raura, Rewa
110
Maa Astbhuja College of Education
Patehara, Rewa
111
Chhatrapati Sahuji B.Ed. College
Rathari, Rewa
112
G K College of Education
Chakghat, Rewa
113
Excellence B.Ed. College
Mahsua, Rewa
114
Jawaharlal College of Education
Rathara, Rewa
115
Maharana Pratap College
Urrahat, Rewa
116
Late M L Chourasiya Memorial Nursing College
Gudh, Rewa
117
Awadh Degree College
Rewa
118
Late Zahid Khan College
Gudh, Rewa
119
Tata College
Mauganj, Rewa
120
MIT College
Mauganj, Rewa
121
Sainath Paramedical College
Rewa
122
Neeranchalam College
Mankahri, Rewa
123
Sukhvanti Devi Shikshan sansthan
Hanumana, Rewa
124
Nivedita B. Ed. College
Lalgaon, Rewa
125
Shivaji Shiksha Mahavidylaya
Anantpur, Rewa
126
Janki Prasad Mahavidyalaya
Nagoud, Satna
127
Scholars Home College
Bus Stand, Satna