About Bangalore University
Onlineresultportal.com | Updated: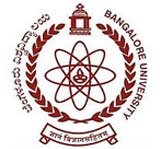 Bangalore University or BU is located in Bangalore, Karnataka is a public state university which was established in 1886. It is one of the country's oldest university and among the A-class universities of the India. It is a part of the Association of Indian Universities (AIU), the Association of Commonwealth Universities (ACU) and is affiliated with University Grant Commission (UGC). Due to facilities and academic excellence offered by the university, it is fast approaching towards the prestigious "Potential for Excellence" which is an honor reserved for the top 10 universities in the country.
According to QS University rankings, BRICS-2016 which is an international agency has ranked the Bangalore University at the 151st position among the BRICS nations. According to Hansa Research Survey which was published in the year 2016, the university is ranked as 15 top most multi-disciplinary universities at All India level and No. 1 in the state of Karnataka. Academically it offers the variety of courses in six faculties namely Arts, Science, Commerce and Management, Education, Law and Engineering. Currently, it has 48 Post graduate departments, one graduate center, four university colleges, 684 affiliated colleges and several other centers and directorates offering learning and research facilities to the students.
To know more about the university, its academic year, examination dates etc students can visit its official website http://bangaloreuniversity.ac.in. They can also take a glance at https://www.onlineresultportal.com/, which is an education portal offering comprehensive knowledge about various universities of the country, online filling of admission form, results, admit card, and other notification dates etc.

Details of Bangalore University
Full Name
Bangalore University
Affiliations
UGC AICTE NAAC
Contact No
080-22961000
Website
http://bangaloreuniversity.ac.in/
Founded
July 1964
Email
-
Address
Jnana Bharathi Campus, Jnana Bharathi Post Bangalore, Karnataka 560056
State
Karnataka
Country
India
List of courses offered by Bangalore University

Degree
Duration
Arts Courses
B.A.
3 Years
B.A. (Public Administration)
3 Years
B.P.Ed.
3 Years
M.A.
2 Years
M.A. (Economics)
2 Years
M.A. (English)
2 Years
M.A. (French/German/Hispanic/Italian Studies)
2 Years
M.A. (Hindi)
2 Years
M.A. (History)
2 Years
M.A. (Mridangam)
2 Years
M.A. (Music)
2 Years
M.A. (Political Science)
2 Years
M.A. (Sanskrit)
2 Years
M.A. (Social Work)
2 Years
M.A. (Sociology)
2 Years
M.A. (Telugu)
2 Years
M.A. (Urdu)
2 Years
M.A. (Visual Arts)
2 Years
M.A. (Women's Studies)
2 Years
M.Ed.
2 Years
M.P.Ed.
2 Years
M.Phil. (Computational Linguistics)
2 Years
Post Graduate Diploma in Ambedkar Studies
2 Years
Post Graduate Diploma in Functional Hindi & Translation
2 Years
Post Graduate Diploma in Gandhian Studies
2 Years
Post Graduate Diploma in Visual Arts
1 Years
Certificate Course in Administrative Kannada
1 Years
Medical Courses
M.Sc. (Speech and Hearing)
2 Years
Diploma in Dietetics and Applied Nutrition
3 Years
Science Courses
B.Sc. (Electronics)
3 Years
B.Sc. (Genetics)
3 Years
B.Sc. (Geology)
3 Years
B.Sc. (Home Science)
3 Years
B.Sc. (Mathematics)
3 Years
B.Sc. (Physics)
3 Years
M.Sc. (Apparel Technology and Management)
0 Years
M.Sc. (Applied Genetics)
2 Years
M.Sc. (Applied Geology)
2 Years
M.Sc. (Biochemistry)
2 Years
M.Sc. (Biological Sciences)
2 Years
M.Sc. (Biotechnology)
2 Years
M.Sc. (Botany)
2 Years
M.Sc. (Chemistry)
2 Years
M.Sc. (Computer Science)
2 Years
M.Sc. (Electronics)
2 Years
M.Sc. (Environmental Science)
2 Years
M.Sc. (Geography)
2 Years
M.Sc. (Geology)
2 Years
M.Sc. (Home Science)
2 Years
M.Sc. (Human Consciousness and Yogic Science)
2 Years
M.Sc. (Inorganic Chemistry)
2 Years
M.Sc. (Mathematics)
2 Years
M.Sc. (Microbiology)
2 Years
M.Sc. (Organic Chemistry)
2 Years
M.Sc. (Physics)
2 Years
M.Sc. (Psychological Counseling)
2 Years
M.Sc. (Psychology)
2 Years
M.Sc. (Statistics)
2 Years
M.Sc. (Zoology)
2 Years
Ph.D.
2 Years
Management Courses
Bachelor of Business Management (B.B.M.)
3 Years
M.A. (Rural Development)
2 Years
M.B.A.
2 Years
M.B.A. (Corporate)
2 Years
M.B.A. (Hospital Management)
2 Years
M.T.A. (Tourism Administration)
2 Years
Master of Business Studies (M.B.S.)
2 Years
M.I.B.
2 Years
Post Graduate Diploma in Business Administration
1 Years
Post Graduate Diploma in Hospital Administration and Management
1 Years
Post Graduate Diploma in Human Resource Management (PGDHRM)
1 Years
Post Graduate Diploma in International Business - PGDIB
2 Years
Post Graduate Diploma in Japanese Management
1 Years
Post Graduate Diploma in Marketing Management
2 Years
Post Graduate Diploma in Retail Management
1 Years
Post Graduate Diploma in Rural Management (P.G.D.R.M.)
2 Years
Mass Communications Courses
M.Sc. (Communication)
2 Years
M.Sc. (Electronic Media)
2 Years
Commerce Courses
B.Com.
3 Years
M.Com.
2 Years
M.Com. (Accounting and Finance)
2 Years
M.Com. (Tourism Administration)
2 Years
Professional Courses Courses
Post Graduate Diploma in Insurance Management (PGDIM)
1 Years
Agriculture Science and Technology Courses
M.Sc. (Sericulture)
2 Years
Information Technology Courses
B.C.A.
3 Years
Post Graduate Diploma in Information Technology (PGDIT)
1 Years
Law Courses
B.A. + L.L.B.
5 Years
Vocational Courses Courses
Certificate Course in Nutrition and Dietetics
6 Months
Fashion and Interior Designing Courses
B.Sc. (Fashion and Apparel Design)
3 Years
Yoga and Naturopathy Courses
M.Sc. (Yoga)
2 Years
List of colleges affiliated with Bangalore University

City
College Name
Bagalkot
1
East Point College of Higher Education - EPCHE
Bangalore
1
Aakash Institute of Business Management - AIBM
2
Aakson Academy for Technology and Management
3
Abbas Khan College for Women
4
Abhyudaya Degree College
5
Academy of Business Management Tourism and Research - ABMTR
6
Acharya Bangalore B-School - ABBS
7
Acharya College of Education - ACE
8
Acharya Institute of Graduate Studies - AIGS
9
Acharya Institute of Management and Sciences - AIMS
10
Acharya Pathasala Evening College of Arts and Commerce
11
ACTS Degree College
12
Adarsh Institute of Management and Information Technology - AIMIT
13
Adarsh Institute of Research and Development - AIRD
14
Adarsha College of Science and Commerce
15
Adarsha Vidya Kendra First Grade College
16
Adithya Institute of Management
17
Aditya Institute of Management Studies and Research - AIMS&R
18
Administrative Management College
19
Advanced Management College
20
AET College
21
Agragami Academic College
22
Agragami Institute of Computers and Advanced Management
23
Aishwarya Institute of Management Studies and Research
24
Akshaya College
25
Al - Ameen Arts, Science and Commerce College
26
Al - Ameen College of Education
27
Al - Ameen College of Pharmacy
28
Al - Ameen Institute of Information Sciences - AIIS
29
Al - Ameen Institute of Management Studies
30
Al - Falah College of Pharmacy
31
Alliance Business School
32
ALT Training College
33
Ambigara Chowdaiah College of Education
34
Animaster Academy
35
Anupama College of Education - ACE
36
Anupama College of Management Studies and Science
37
Anupama College of Pharmacy - ACP
38
APS College of Commerce
39
Army Institute of Fashion and Design - AIFD
40
Army Institute of Hotel Management and Catering Technology - AIHM&CT
41
Atma College
42
Avigna Clinical Research Institute - ACRI
43
AVK College of Computer Science
44
AVK First Grade College
45
Baldwin Methodist College
46
Baldwin Women's Methodist College - BWMC
47
Bangalore City College
48
Bangalore Institute of Fashion Technology - BIFT
49
Bangalore Institute of Management Studies - BIMS
50
Basaveshwara College of Commerce, Arts and Science
51
BES College
52
BES College of Education
53
BES College of Law
54
BES Teachers Training Institute
55
BET College of Management and Science
56
Bhageerathi Bai Narayana Rao Manay College
57
Bhagwan Buddha First Grade College
58
Bhartiya Vidya Bhavan's Harilal Bhagwati College of Communication and Management
59
BHS First Grade College
60
Bishop Cotton Womens Christian College
61
BMS College for Women - BMSCW
62
BNM Degree College
63
Boston Institute of Management Studies
64
Brindavan College
65
Brindavan College of UG/PG
66
Brite Institute of Management and Science
67
BTL Nursing School
68
Capital College
69
Cauvery B.Ed. College
70
CB Bhandari Jain College for Women
71
Chamarajpet First Grade College
72
City College Jayanagar
73
City Engineering College
74
CMA B.Ed. College
75
CMR Center for Business Studies
76
CMR College of Education
77
CMR Institute of Management and Technology - CMRIMT
78
CMR Institute of Management Studies (Autonomous)
79
CNK Reddy College of Business Management
80
CNK Reddy College of Education
81
Community Institute of Management Studies - CIMS
82
DA Pandu Memorial RV Dental College and Hospital
83
Dayanand Sagar College of Law
84
Dayanand Sagar Junior Business School
85
Dhanwantari College
86
Dhanwantri College of Education
87
Diana College of Education
88
Diana College of Management Studies
89
Diana Teacher's Training Institute
90
Don Bosco College of Science and Management - DBCSM
91
Don Bosco Institute of Management Studies and Computer Application - DBIMSCA
92
Dr. Ambedkar College of Education
93
Dr. Ambedkar Institute of Management Studies
94
Dr. B.R. Ambedkar First Grade Evening College
95
Dr. Reddy's Institute of Information Technology
96
Dr. S. Gopalraju Government First Grade College
97
East Wast College of Management
98
East West College of Science and Management Studies
99
Eben-Ezer Degree College of Management Studies
100
Excel Business Academy
101
Faith institute
102
Frank College of Education
103
Ganga Kaveri Institute of Science and Management
104
Garden City College
105
Global Institute for Corporate Education - GICE
106
Global Institute of Management Sciences - GIMS
107
GM College of Education - B.Ed.
108
Goodwill Chirstian College for Women
109
Goutham College - Evening College
110
Government First Grade College
111
Government Ramnarayan Chellaram College of Commerce and Management - GRCCM
112
Gupta College of Management and Technology - GCMT
113
Guru Raghavendra Vidyadeep Business Management Academy - GRV
114
Hasanath Academy of Management Studies
115
Hasanath College for Women
116
Hasanath Degree College
117
Hasanath Evening College
118
Hindustan Aviation Academy
119
Hindustan Business School
120
IFIM College
121
IIKM Business School
122
Indian Academy Centre for Research and Post-Graduate Studies
123
Indian Academy Degree College
124
Indian Academy Evening College
125
Indian Academy School of Management Studies - IASMS
126
Indian Business School - IBS
127
Indian Institute of Fashion Technology - IIFT
128
Indian Institute of Fashion Technology - IIFT Bangalore
129
Indira Priyadarshini Evening College
130
Indiranagar Evening College
131
Indo Asian Academy Degree College
132
Indo Asian Academy Evening College
133
Indo Asian Academy P.G. Management Studies
134
Indo Asian Center of Post Graduate Studies
135
Indo Asian Women's Degree College
136
Institute of Indian Aviation and Allied Management (IIAAM)
137
International Academy of Management and Entrepreneurship - IAME
138
International College of Science and Information
139
Islamiya Law Evening College
140
Jain College
141
Janatha First Grade College
142
Jubilee College
143
Jyoti Nivas College (Autonomous)
144
Kadandale Krishna Rao Memorial College of Hotel Management
145
Kairalee Nikethan Golden Jubilee Degree College
146
Kamala College of Management Studies
147
Karnataka Chitrakala Parishath College of Fine Arts
148
Karnataka College of Management - KCM
149
Kempegowda Institute of Management Studies and Research
150
KK College of Education
151
KK P.U. Degree College
152
KKECS B.Ed. College
153
KKECS Institute of Life Science
154
KKECS Institute of Management
155
KLE Society's College of Education
156
KLE Society's Institute of Hotel Management and Catering Technology
157
KLE Society's S. Nijalingappa College
158
Koshys Business School
159
Kristu Jayanti College
160
Krupanidhi Degree College
161
Krupanidhi School of Management
162
KTG College of Management and Science
163
Lalbahadur Sastry Government Art Science and Commerce College
164
Lorven College of Science and Management
165
Lorven International Institute of Management Studies - LIIMS
166
Lorven School of Social Sciences
167
Lowry Adventist College
168
Lowry Memorial Teacher's Training Institute
169
M.P. Birla Institute of Management
170
M.S. Ramaiah Junior and Degree College
171
Maharani Lakshmi Ammanni College for Women - MLACW
172
Maharani's Arts, Commerce and Management College for Women
173
Maharshi Savitha College
174
MAKA College of Computer Science
175
Malleswaram Ladies' Association First Grade College for Women - MLA
176
Malleswaram Ladies' Associatios First Grade College for Women
177
Mangala Institute of Management Studies - MIMS
178
Mariyappa First Grade College
179
Maurya Institute of Hotel Management
180
MES Degree College of Arts, Commerce and Science
181
MES Teachers College
182
Miranda College of Education
183
Miranda Institute of Management
184
MN Degree College - MNDC
185
Modern Education Trust Shuttaria Institute of Pharmacy
186
Mother Teresa B.Ed College
187
Mount Carmel College
188
MS Ramaiah College of Arts, Science and Commerce
189
MS Ramaiah College of Hotel Management
190
MVJ College of Education
191
NAISH Business School
192
NAISH College
193
National Degree College
194
Natya Institute of Kathak and Choreography
195
New Horizon College
196
New Horizon College - NHC
197
New Horizon College of Education
198
Noble Evening College
199
NRI Institute
200
Om Prabha First Grade College for Women
201
Osteen College
202
Oxbridge Business School
203
Padma College of Management and Science
204
Padmashree Institute of Management and Sciences
205
Padmashree Institute of Physiotherapy
206
Patel Institute of Science and Management - PISM
207
Premier College of Management and Science
208
Presidency College
209
Presidency College of Hotel Management
210
PVP First Grade Evening College
211
PVP First Grade Evening College for Women
212
R.K. Institute of Management
213
R.V. Teachers College
214
Radiance College
215
Rajajinagar College of Education
216
RajaRajeswari College of Management Studies and Computer Applications
217
Ramanashree Academy of Management
218
Rashtrotthana College of Education
219
RBANMS First Grade College
220
Reddy Jana Sangha First Grade College - RJS
221
Reddy Jana Sangha Institute of Management Studies - R.J.S. Institute of Management Studies
222
Regional Institute of Co-Operative Management - RICM
223
Regional Institute of English
224
Renuka B.B.M. College
225
Renuka Correspondence College
226
Reva First Grade College - RFGC
227
Reva Institute of Education
228
Reva Institute of Science and Management
229
Royal School of Fashion - RSF
230
RR B.Ed. College
231
RR Institute of Advanced Studies - RRIAS
232
RV Centre for Cognitive Technologies
233
RV Institute of Management - RVIM
234
RVV College of Commerce and Business Management
235
S.E.A. College of Arts, Commerce and Science
236
S.E.A. College of Education
237
S.E.A. Evening College
238
S.S.R. College
239
S.S.R. College of Science and Management Studies
240
Sacred Heart Girls First Grade College
241
Sadhguru Sainath Degree College
242
Sambhram Academy of Management Studies - SAMS
243
Sampurna Montfort College
244
Samvaad Institute of Speech and Hearing
245
Samvaad Institute of Speech and Hearing - Hebbal
246
Sanjay Gandhi College of Education
247
Sarvodaya B.Ed. College
248
Sarvothama College
249
Sathya Jyothi College
250
SB College of Management Studies
251
SCT College of Education
252
Seshadripuram Academy of Business Studies
253
Seshadripuram College
254
Seshadripuram College Post Graduate Centre
255
Seshadripuram Commerce College
256
Seshadripuram Evening Degree College
257
Seshadripuram First Grade College - SFGC
258
Seshadripuram Institute of Commerce and Management
259
Seshadripuram Institute of Management Studies - SIMS
260
Sha-Shib College
261
Shantiniketan B.Ed. College
262
Shantiniketan Degree and P.U. College
263
Shree Mangilal Sunderbai Gotawat Jain Degree College
264
Shri Jagadguru Renukacharya College of Law
265
Shushruti B.Ed. College
266
Shushruti Institute of Management Studies - SIMS
267
Shuttaria College of Education
268
SIDVIN School of Business Management
269
SIET Institute of Management
270
Silicon City College
271
Silicon City College of Management and Commerce
272
Sindhi College
273
Sitadevi Ratanchand Nahar Adarsh College - SRN
274
Sivananda Sarma Memorial R.V. Degree College - SSMRV
275
SJB Nethaji College of Education
276
SJES College of Education
277
SJES College of Management Studies
278
SJR College of Science, Arts and Commerce - SJRCSAC
279
SKM Teachers College
280
SLN College of Arts and Commerce
281
Smt. Manjula Mallesh College of Education
282
Smt. Mehras College of Education
283
Smt. VHD Central Institute of Home Science
284
Soundarya Institute of Management and Science - SIMS
285
Spurthy College of Science and Management Studies
286
Sree Siddaganga Evening College of Arts and Commerce
287
Sree Veerendra Patil Degree College
288
Sri Adichunchanagiri College of Business Management - SACBM
289
Sri Aurobindo First Grade College for Women
290
Sri Bhagawan Mahaveer Jain College - RR Nagar
291
Sri Bhagawan Mahaveer Jain Evening College - VV Puram
292
Sri Kongadiyappa College
293
Sri Krishna Degree College
294
Sri Nidhi College of Education for Women
295
Sri Sarvajna College of Education
296
Sri Vidyaranya College of Eduaction
297
SRN Adarsh College
298
SRN Adarsh Evening College
299
St. Ann's First Grade College for Women
300
St. Anne's Degree College for Women
301
St. Anne's Degree College for Women
302
St. Anne's Evening College (Co-Education)
303
St. Claret College - SCC
304
St. Francis De Sales College
305
St. George College of Management, Science and Nursing
306
St. John's College of Management
307
St. Joseph's College (Autonomous)
308
St. Joseph's College of Commerce - Autonomous
309
St. Joseph's Evening College (Autonomous)
310
St. Paul's College of Education
311
Surana College Centre for PG Studies
312
Surana Evening College of Commerce and Management
313
SVR College of Commerce and Management Studies
314
SVS College of Education
315
T. John College - TJC
316
T. John Institute of Management and Science - TIMS
317
Taha College of Management - TCM
318
The BSE Academy for Aviation and Logistics
319
The BSE Institute of Management Studies
320
The National Degree College
321
The Oxford College of Arts
322
The Oxford College of Business Management
323
The Oxford College of Education
324
The Oxford College of Hotel Management
325
The Oxford College of Science
326
United Mission Junior and Degree College
327
Universal College
328
University Visvesvaraya College of Engineering - UVCE
329
V.V. Pura Evening College of Arts and Commerce
330
Vasavi Vidya Nikethan Institute of Management Technology and Research
331
Venkat International College of Education
332
VET First Grade College
333
Vidya Sanskaar Institute of Science, Commerce and Management
334
Vidya Vardhaka Sangha First Grade College for Women
335
Vidyavahini First Grade College
336
Vijaya Teachers College - CTE
337
Vivekananda B.Ed. College
338
Vivekananda Degree College
339
Vogue Institute of Fashion Technology - VIFT
340
VVN Degree College
341
Williams Degree College
342
Williams International College
343
Xavier Institute of Management and Entrepreneurship - XIME Bangalore
Bangalore Rural
1
Global College of Management Studies
2
Pragathi Womens First Grade College
Belgaum
1
Indian Institute of Fashion Technology - IIFT Belgaum
2
Shree Kumareshwar Education Trust's Shree Kumareshwar B.Ed. College
Bijapur
1
Indian Institute of Fashion Technology - IIFT Bijapur
2
Shri Jagajyoti Basaveshwar B.Ed. College
Chamarajnagar
1
Indian Institute of Fashion Technology - IIFT Chamarajnagar
Chikballapur
1
Aswathalah Esthuri Sanjeevamma National Degree College
2
Sri Dharmaguru B.Ed. College
Chikmagalur
1
Government First Grade College
Gadag
1
Sri Jagadguru Annadaneshwara College of Education
2
Visveswarapura College of Arts and Commerce
Hassan
1
Indian Institute of Fashion Technology - IIFT Hassan
Kannada
1
Vijaya College
Kochi
1
Don Bosco Institute of Graphic Arts, Communication Technology - IGACT
Kolar
1
AECS Pavan College of Physical Education
2
AECS Ramapriya College of Education
3
Government First Grade College
4
Indian Institute of Fashion Technology
5
Noorie College of Pharmacy
6
Sambhram College of Hotel Management - SCHM
7
Santosh D.Ed College
8
Santosh Degree College
9
Sri Bhagawan Mahaveer Jain College - KGF
10
Sri BVN College of Physical Education
11
Sri Gokula College of Arts, Science and Management Studies
12
Sri Kengal Hanumanthaiya Law College
Mandya
1
AET College of Education
Ramanagara
1
M.H. B.Ed. College
2
M.H. College of Law
3
M.H. Evening Degree College
4
M.H. Institute of Management Sciences
Ranchi
1
Deepshikha Institute of Child Development and Mental Health
Tumkur
1
HMS College of Pharmacy
1
Sree Krishna Institute of Law
2
Sree Siddaganga College of Education