About Bengaluru City University
Onlineresultportal.com | Updated: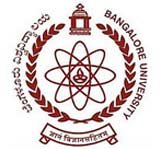 Bengaluru City University (Formerly known as "Bengaluru Central University") boasts of a 160-year old legacy of the Central College campus. Dating back to the year 1858, the British set up the 'Bangalore High School', following which the 'High School' became a 'Central College' during the year 1875. The College was hailed as one of the oldest colleges in the country offering quality education. Then, in the year 1916, the Central College and Maharajah's College in Mysuru (previously Mysore) became the two main colleges under the University of Mysore. Also, Central College became an important seat of college education in Bengaluru and the entire Mysuru state. In addition to BA and BA (Hons) courses, the College started conducting BSc programs as well.
However, in the year 1964, the Bengaluru University was constituted while the Central College became its city campus. Then, the University campus shifted base to Jnana Bharathi.
Now, at the 160th Anniversary of the Central College, the Bengaluru Central University is being instituted. Having a 43-acre campus in Central Bengaluru, the University constitutes an integral green cover in the city with rich architectural heritage. The official website of BCU is https://bcu.ac.in/.
Courses
Aspiring candidates can choose from among a plethora of undergraduate, doctoral and postgraduate courses to pursue at BCU.
Among the undergraduate level and postgraduate-level courses at BCU, the candidates can apply for courses in Arts, Commerce, and Science fields. They can select among BA, BCom, and BSc ones in varied disciplines under undergraduate courses. In postgraduate-level programs, the College conducts courses in different fields, leading to MA, MSc, and MBA degrees.
Amenities
The BCU campus is equipped with a range of facilities for the pupils' holistic development. The University offers amenities such as hostels and placements. Also, a range of activities on campus is held for students to partake in as part of their extracurricular activities. More so, the University conducts several sporting tournaments to instill healthy competitive spirit among the pupils.

Details of Bengaluru City University
Full Name
Bengaluru City University
Affiliations
UGC
Contact No
080-22961037
Website
https://bcu.ac.in/
Founded
2017
Email
dept.education@bub.ernet.in
Address
Palace Rd, P.K.Block, Gandhi Nagar, Palace Rd, Bengaluru, Karnataka 560009
State
Karnataka
Country
India
List of courses offered by Bangalore City University

| Degree | Duration |
| --- | --- |
| B.A. | 3 Years |
| B.A. (Public Administration) | 3 Years |
| B.P.Ed. | 3 Years |
| M.A. | 2 Years |
| M.A. (Economics) | 2 Years |
| M.A. (English) | 2 Years |
| M.A. (French/German/Hispanic/Italian Studies) | 2 Years |
| M.A. (Hindi) | 2 Years |
| M.A. (History) | 2 Years |
| M.A. (Mridangam) | 2 Years |
| M.A. (Music) | 2 Years |
| M.A. (Political Science) | 2 Years |
List of colleges affiliated with Bangalore City University

City
College Name
Ramanagara
1
M.H. B.Ed. College
2
M.H. College of Law
3
M.H. Evening Degree College
4
M.H. Institute of Management Sciences