Bhagat Phool Singh Mahila Vishwavidyalaya Exam Result 2023
Onlineresultportal.com | Updated: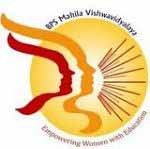 Bhagat Phool Singh Mahila Vishwavidyalaya is a dream comes true of Bhagat Phool Singh ji who had established a Gurukul for girls at village Khanpur Kalan, District Sonepat, Haryana way back in the year 1936. It was the first exclusive women's only state university of northern India. Now it has undergone a complete transformation and turned into a modern day university imparting quality education to approximately 7000 girls enrolled in different programs.
After the demise of Bhagat Phool Singh , his dynamic daughter Subhashini ji took over the control of Gurukul and expanding its various constituent institutions like BPS Memorial Girls College (1967), BPS College of Education(1968), MSM Ayurvedic College(1973), BPS Mahila Polytechnic (1984), TIG Bhainswal Kalan (1999) and PSD Girls Law College(2003). The university offer education from nursery to doctorate level along with many courses which are vocational in nature so that after completion the course students can earn their livelihood as well. Among the various disciplines offered by it include engineering, law, management, pharmacy, rural, hospitality, social work, hotel administration etc.
Bhagat Phool Singh Women University is the first Indian university to set up the Center for Society University Interface and Research (CSUIR). The center is engaged in various social causes and run programs for the well being of villages and offer add on courses to the girls who are interested in the process of social development. The official site of the university is www.bpswomenuniversity.ac.in from where students can get more knowledge about various courses, admission and examination dates.
Aspirants can also visit www.onlineresultportal.com which is an education portal which brief students about valuable information regarding online admission forms, examination date sheets, and other important notification about the university.
Bhagat Phool Singh Mahila Vishwavidyalaya Result on bpsmv.ac.in
The Bhagat Phool Singh Mahila Vishwavidyalaya (BPSMV), traced to Khanpur Kalan in Sonepat in the Indian state of Haryana, makes accessible the exam results of its affiliated UG and PG courses on its official website, http://bpsmv.ac.in/. Candidates who appear for the exam that the BPSMV holds should visit the official website to check their results after they are declared.
Once the BPSMV results are announced, students have to visit its official website and search the home page for the "Examinations" tab. Subsequently, they should select the "Results" tab from the drop-down menu to be directed to the Results page. The next step is to enter the mandatory details, after which the results are viewable on the screen. Remember to take a print copy of your results for record purposes.
At the BPSMV, students can enroll in a host of courses. These include Master of Computer Applications (MCA), Master of Commerce (MCom), Bachelor of Arts (BA), Master of Commerce (MCom), MSc Ag among others.
About Bhagat Phool Singh Mahila Vishwavidyalaya

Full Name
Bhagat Phool Singh Mahila Vishwavidyalaya (BPSMV)
Affiliations
UGC
Contact No
91 01263-283038. 283154
Website
http://www.bpswomenuniversity.ac.in/
Founded
2006
Email
enquiry@bpswomenuniversity.ac.in
Address
Khanpur Kalan, Haryana Pin- 131305
City
Khanpur Kalan
State
Haryana
Country
India
List of courses offered by Bhagat Phool Singh Mahila Vishwavidyalaya

Courses
Duration
Arts Courses
B.A.
3 Years
B.A. (Economics)
3 Years
B.A. (English)
3 Years
B.A. (Geography)
3 Years
B.A. (Hindi)
3 Years
B.A. (History)
3 Years
B.A. (Home Science)
3 Years
B.A. (Mathematics)
3 Years
B.A. (Music Vocal)
3 Years
B.A. (Political Science)
3 Years
B.A. (Sanskrit)
3 Years
B.Ed.
1 Years
M.A. (Development Studies)
2 Years
M.A. (Economics)
2 Years
M.A. (English)
2 Years
M.A. (English) (Hons.) Integrated
5 Years
M.A. (Social Work)
2 Years
M.Ed.
2 Years
Ph.D. (Education)
3 Years
Ph.D. (English)
3 Years
Diploma in Education (D.Ed.)
1 Years
Diploma in Library and Information Science
1 Years
Post Graduate Diploma in French
2 Years
Post Graduate Diploma in German
2 Years
Post Graduate Diploma in Human Rights and Duties Education
2 Years
Post Graduate Diploma in Russian
1 Years
Post Graduate Diploma in the Teaching of English (PGDTE)
2 Years
Engineering Courses
B.Tech. (Electronics & Communication Engineering)
4 Years
B.Tech. (Electronics and Computer Engineering + M.B.A.
5 Years
Diploma in Computer Engineering
3 Years
Diploma in Electronics and Communication Engineering
3 Years
Diploma in Fashion Technology
3 Years
Medical Courses
B.A.M.S.
5 Years
B.Pharm.
4 Years
B.Sc. (Medical)
3 Years
Diploma in Pharmacy (D.Pharma)
2 Years
Diploma in Medical Laboratory Technicians
3 Years
Certificate Course in Ksharsutra
6 Months
Certificate Course in Panchkarma
1 Years
Certificate in HIV and Family Education
6 Months
Science Courses
B.Sc. (Computer Science)
3 Years
B.Sc. (Home Science)
3 Years
B.Sc. (Non- Medical)
3 Years
M.Sc. (Food Nutrition)
2 Years
M.Sc. (Home Science)
2 Years
Ph.D.
2 Years
Ph.D. (Food and Nutrition)
2 Years
Management Courses
B.Sc. (Hospitality and Hotel Administration)
3 Years
M.A. (Rural Development)
2 Years
M.B.A.
2 Years
Ph.D. (Management Studies)
3 Years
Diploma in Office Management and Computer Application
3 Years
Commerce Courses
B.Com. (Hons.)
3 Years
Professional Courses Courses
Post Graduate Diploma in Translation (PGDT)
1 Years
Information Technology Courses
B.Tech. (Computer Science)
4 Years
B.Tech. (Information Technology)
4 Years
Diploma in Information Technology
12 Months
Law Courses
B.A. + L.L.B.
5 Years
B.B.A. + L.L.B.
5 Years
L.L.M.
2 Years
Ph.D. (Law)
2 Years
Post Graduate Diploma in Cyber Law & Ethics (PGDCE)
1 Years
Post Graduate Diploma in Insurance Law (PGDIL)
2 Years
Fashion and Interior Designing Courses
B.Tech. (Fashion Technology)
4 Years
Architecture Courses
Diploma in Architectural Assistantship
3 Years
Yoga and Naturopathy Courses
Certificate Course in Yoga and Naturopathy
2 Years
List of colleges affiliated with Demo University

S. No.
College Name
Colleges / Institutes
1
B.P.S. Institute of Teacher Training and Research
2
B.P.S. Institute of Higher Leaning
3
UGC- Human Resource Dovelopment Center (HRDC)
4
M.S.M. Institute of Ayurveda
5
BPS Mahila Polytechnic
6
School of Engineering & Sciences
Schools
1
Kanya Gurukul Sr. Sec. School
2
Campus School Khanpur Kalan