Bharathidasan University (BDU) Exam Result 2023
Onlineresultportal.com | Updated: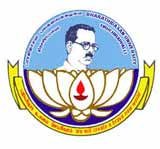 Established in 1982, Bharathidasan University is a State University located in the city of Tiruchirapalli in the Indian State of Tamil Nadu. This is the recognized University which is supported by the University Grants Commission (UGC). The named of this University is christened after the great revolutionary Tamil poet called Bharathidasan. The main motto of this seat of higher learning is the creation of a brave new world of innovative techniques of academic activities for a great social change for the sake of good causes. Moreover, this affiliating University provides affiliation in the districts of Karur, Nagapattinam, Perambalur, Pudukkottai, Tiruvarur and Tiruchirapalli.
The sprawling main campus of the University is located over the 1000 acres areas of Palkalaiperur. The campus is filled with serene view of the natural surroundings, department buildings, academic buildings, administrative blocks, library, computer centers, health centers, sports arena, hostels and many more facilities for the students as well as for the faculty members. Bharathidasan University possesses 4 Faculties, 17 Schools, 35 Departments and 10 Specialized Research Centres where around 250 faculty members groom approximately 2500 students and scholars in a perfect way in areas of academic and intellectual pursuit. The higher education is provided in the levels of undergraduate, postgraduate and research by the faculty of Arts, Education, Social Sciences, Indian and other languages, Science, Engineering & Technology and Management. Bharathidasan University also promotes acclaimed research projects which are supported by DST and DAE.
Students and scholars flock to the Bharathidasan University for quality education every year. Students taking admission here are advised to learn about the admission, courses, fees structures and other information through its official website- www.bdu.ac.in . Moreover, www.onlineresultportal.com is also useful for getting facts and information about all Indian Universities and results of important examinations.
Details of Bharathidasan University

Full Name
Bharathidasan University
Affiliations
UGC, NAAC
Contact No
0431 240 7072
Website
www.bdu.ac.in
Founded
1982
Email
reg@bdu.ac.in, pro@bdu.ac.in
Address
Palkalaiperur, Tiruchirappalli, Tamil Nadu 620024
State
Tamil Nadu
Country
India
List of courses offered by Bharathidasan University

Degree
Duration
Arts Courses
B.A. (Economics)
3 Years
B.A. (English)
3 Years
B.A. (History)
3 Years
B.A. (Oriental Culture)
3 Years
B.A. (Philosophy)
3 Years
B.A. (Public Administration)
3 Years
B.A. (Sociology)
3 Years
B.A. (Tamil)
3 Years
B.A. (Hons) (Music)
3 Years
B.S.W.
3 Years
Bachelor of Library and Information Science (B.Lib.I.Sc.)
1 Years
M.A. (Applied Economics)
2 Years
M.A. (Economics)
2 Years
M.A. (English)
2 Years
M.A. (Gender Studies)
2 Years
M.A. (History)
2 Years
M.A. (Philosophy)
2 Years
M.A. (Sanskrit)
2 Years
M.A. (Social Work)
2 Years
M.A. (Sociology)
2 Years
M.A. (Tamil)
2 Years
M.Ed.
2 Years
M.Lib.I.Sc.
2 Years
M.P.A. (Dance)
2 Years
M.P.A. (Visual Art)
2 Years
Master of Performing Arts (M.P.A.)
2 Years
Engineering Courses
M.Tech. (Geo informatics)
2 Years
M.Tech. (Information Technology)
2 Years
M.Tech. (Remote Sensing and Geographic Information System (GIS)
2 Years
Medical Courses
B.Sc. (Health Information Administartion)
3 Years
B.Sc. (Nutrition & Dietetics)
3 Years
Science Courses
B.Sc. (Aquaculture)
3 Years
B.Sc. (Bio-Informatics) (Integrated)
3 Years
B.Sc. (Biochemistry)
3 Years
B.Sc. (Biotechnology)
3 Years
B.Sc. (Botany)
3 Years
B.Sc. (Chemistry)
3 Years
B.Sc. (Computer Science)
3 Years
B.Sc. (Electronics)
3 Years
B.Sc. (Geography)
3 Years
B.Sc. (Home Science)
3 Years
B.Sc. (Mathematics)
3 Years
B.Sc. (Microbiology)
3 Years
B.Sc. (Physical Education, Health Education & Sports)
3 Years
B.Sc. (Physics)
3 Years
B.Sc. (Statistics)
3 Years
B.Sc. (Zoology)
3 Years
M.Sc. (Animal Biotechnology)
2 Years
M.Sc. (Applied Geology)
2 Years
M.Sc. (Applied Physics)
2 Years
M.Sc. (Biochemistry)
2 Years
M.Sc. (Biomedical Science)
2 Years
M.Sc. (Biotechnology)
2 Years
M.Sc. (Botany)
2 Years
M.Sc. (Chemistry)
2 Years
M.Sc. (Computer Science)
2 Years
M.Sc. (Electronics)
2 Years
M.Sc. (Environmental Science)
2 Years
M.Sc. (Geography)
2 Years
M.Sc. (Geology)
2 Years
M.Sc. (Life Science)
2 Years
M.Sc. (Marine Biotechnology)
2 Years
M.Sc. (Marine Science)
2 Years
M.Sc. (Mathematics)
2 Years
M.Sc. (Medical Physics)
2 Years
M.Sc. (Microbiology)
2 Years
M.Sc. (Physics)
2 Years
M.Sc. (Statistics and Computer Applications)
2 Years
M.Sc. (Zoology)
2 Years
Management Courses
B.Sc. (Hotel Management)
3 Years
M.A. (Human Resource Management)
2 Years
M.B.A.
2 Years
Mass Communications Courses
B.Sc. (Visual Communication) (Electronic Media)
3 Years
M.A. (Mass Communication & Journalism)
2 Years
Commerce Courses
B.Com.
3 Years
M.Com. (Financial Management)
2 Years
Ph.D. (Commerce & Management)
2 Years
Agriculture Science and Technology Courses
M.Sc. (Plant Biotechnology)
2 Years
Information Technology Courses
B.Sc. (Information Technology)
3 Years
M.C.A.
3 Years
Fashion and Interior Designing Courses
B.Sc. (Fashion and Apparel Design)
3 Years
M.Sc. (Fashion Technology)
2 Years
Acting, Dance and Drama Courses
M.P.A. (Theatre Arts)
2 Years
Master of Performing Arts (M.P.A.) (Drama)
2 Years
List of colleges affiliated with Bharathidasan University

City
College Name
Ariyalur
1
Meenakshi Ramasamy Arts and Science College
Bangalore
1
Bangalore Management Academy - BMA
2
Sri Bhagawan Mahaveer Jain College - Jayanagar
Chennai
1
S.M.O.T. School of Business
2
Swami Dayananda College of Arts and Science
Firozabad
1
Agra College of Management and Technology - ACMT
Karur
1
Annai Women's College
2
Arungarai Amman College of Arts and Science - AACAS
3
Government Arts College Karur - Autonomous
4
Ponkaliamman College of Education
5
Valluvar College of Science and Management
Kochi
1
Chavara Institute of Management Studies - CIMAMS
2
Divine College of Management Studies - DCMS
Kumbakonam
1
Government College for Women Autonomous
Mumbai
1
Mumbai School of Business - MSB
Nagapattinam
1
ADM College for Women - Autonomous
2
AVC College (Autonomous)
3
Dharumapuram Gnanambigai Government Arts College for Women
4
EGS Pillay Arts and Science College
5
Poompuhar College
6
Sai Ram College of Education
Nellore
1
Dodla Kousalyamma Government College for Women - DKW Nellore
Perambalur
1
Dhanalakshmi Srinivasan College of Arts and Science for Women
2
Dhanalakshmi Srinivasan College of Education
3
J.R.S. College of Education
4
Sri Ramakrishna College of Education
5
Sri Saradha College of Arts and Science for Women
6
Srinivasan College of Arts and Science - Co-Ed
7
Thanthai Hans Roever College
Pudukkottai
1
Auxilium College of Arts and Science for Women
2
Auxilium College of Education for Women
3
Government Arts College for Women, Pudukkottai
4
H.H. The Rajah's College
5
J.J. College of Arts and Science - Autonomous
6
Khadir Mohideen College
7
Naina Mohamed College of Arts and Science
8
Pavendar Bharadhidasan Arts and Science College - PABCAS
9
Sri Bharathi Arts and Science College for Men
10
Sri Bharathi Arts and Science College for Women
Rewari
1
Saheed Bhagat Singh College
Tanjore
1
MASS College of Arts and Science
Thanjavur
1
A. Veeriya Vandayar Memorial Sri Pushpam College - AVVM Sri Pushpam College
2
Adaikala Matha College - AMC
3
Annai College of Arts and Science
4
ARR College of Education
5
Bharath College of Science and Management
6
Bon Secours College of Education
7
Idhaya College for Women
8
Kundavai Nachiyar Government Arts College for Women
9
P.R. Institute of Management - PRIM
10
Ponnaiyah Ramajayam Institute of Catering and Hotel Management - PRICH
11
Rajagiri Dawood Batcha College of Arts and Science
12
Rajah Serfoji Government Arts College - Autonomous
13
Sami Arul Arts and Science College
14
Star Lion College of Education
15
The Bonsecours College for Women
Thiruchirapalli
1
Bharathidasan Institute of Management - BIM
2
Cauvery College for Women
3
Nehru Memorial College
4
Periyar E.V.R. College
5
Seethalakshmi Ramaswami College
6
Shrimati Indira Gandhi College
7
Srimad Andavan Arts and Science College
8
St. Joseph's College - Autonomous
Thiruvallur
1
Stet School of Management
2
Thiru-Vi-Ka Government Arts College
Thiruvarur
1
Nethaji Subash Chandra Bose Arts and Science College
2
Sengamala Thayaar Educational Trust Womens College
Thoothukudi
1
Naina Mohamed College of Education
Tiruchirappalli
1
Aiman College of Arts and Science for Women
2
Bishop Heber College - Autonomous
3
Chettinad College of Arts and Science
4
Chidambaram Pillai College of Women
5
Christhu Raj College
6
Holy Cross College - Autonomous
7
Islahiya Arabic College
8
Jamal Mohamed College
9
Kurinji College of Arts and Science
10
National College Trichy - NCT
11
Urumu Dhanalakshmi College
Tiruvannamalai
1
St. Joseph's Institute of Management
Trichy
1
Dhanalakshmi Srinivasan Institute of Management
2
Imayam College of Arts and Science
3
Jeevan College of Education
4
MIET College of Arts and Science
5
Smt. Savithri College of Education
6
St. Joseph's Institute of Management
7
VJP College of Education