About Birsa Agricultural University, Ranchi
Onlineresultportal.com | Updated: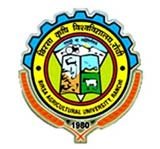 Birsa Agricultural University was established on 26th June, 1981 after its ceremonial launch by the then Prime Minister of India, Late Smt. Indira Gandhi. This agricultural University was situated at Kanke, Ranchi in the Indian State of Jharkhand. The main purpose to establish this University is to develop advanced technologies and more human resources in the field of agriculture, animal husbandry and forestry for the agricultural development of this region. Moreover, the upliftment of tribal population and other backward classes is also the cause for the origin of this University.
The University's 3 foremost faculties: Agriculture, Veterinary Sciences & Animal Husbandry and Forestry carry out various programmes and activities of education, research and extension along with 35 departments, College of Biotechnology, 6 Directorates, 3 Zonal Research Stations and farms, 1 University farm and 16 Krishi Vigyan Kendras. This University gaining recognition from the University Grants Commission (UGC) offers undergraduate, postgraduate and doctoral courses and students were admitted to these courses by Combined Competitive Entrance Examination conducted by Indian Council of Agricultural Research (ICAR) and Veterinary Council of India (VCI) at All India level and out of this 85 % of seats are filled by the Jharkhand Combined Competitive Entrance Examination Board, Ranchi. The professionals and the scholars also work out in projects which are funded by ICAR, DST, DBT, NRAA, IRRI and other renowned funding organizations.
Birsa Agricultural University is the educational institution to have all the facilities in the campus itself which includes libraries, computer centre, hostels, employee colony, halls, sports and many other modern facilities. Students and others can check the University website- www.bauranchi.org for details about admission, courses, admission, admit cards and other important links and notifications. Moreover, www.onlineresultportal.com also provides information about Indian Universities, examinations, information and helps the students to download their admit cards online.

Details of Birsa Agricultural University

Full Name
Birsa Agricultural University
Affiliations
UGC
Contact No
0651 245 0832
Website
www.bauranchi.org
Founded
26 June 1981
Email
info@bauranchi.org
Address
Ranchi Patratu Ramgarh Rd, Gandhi Nagar Colony, Rock Garden, Gandhi Nagar, Kanke
State
Jharkhand
Country
India
List of courses offered by Birsa Agricultural University

Degree
Duration
Engineering Courses
M.Tech. (Agricultural Engineering)
2 Years
Science Courses
B.V.Sc (Extension Education (Veterianry))
3 Years
B.V.Sc (Veterinary Gynaecology & Obst.)
3 Years
B.V.Sc (Veterinary Parasitology)
3 Years
B.V.Sc (Veterinary Pathology)
3 Years
B.V.Sc (Veterinary Surgery & Radiology)
3 Years
B.V.Sc.
4½ Years
B.V.Sc. (Animal Nutrition)
3 Years
B.V.Sc. (Veterinary Anatomy & Histology)
3 Years
B.V.Sc. (Veterinary Medicine, Public Health and Hygiene)
3 Years
B.V.Sc. (Veterinary Microbiology)
3 Years
B.V.Sc (Veterinary Pharmacology & Toxicology)
3 Years
B.V.Sc. (Veterinary Physiology)
3 Years
M.Sc. (Animal Breeding & Genetics)
2 Years
M.Sc. (Animal Husbandry Extension Education)
2 Years
M.Sc. (Basic Science and Humanities)
2 Years
M.Sc. (Biotechnology)
2 Years
M.Sc. (Forest Products and Utilization)
2 Years
M.Sc. (Live Stock Production & Management)
2 Years
M.Sc. (Live Stock Production Technology)
2 Years
M.Sc. (Natural Resource Management)
2 Years
M.Sc. (Silviculture and Agro-forestry)
2 Years
M.Sc. (Veterinary Gynaecology and Obstetrics)
2 Years
M.Sc. (Veterinary Medicine)
2 Years
M.Sc. (Veterinary Microbiology)
2 Years
M.Sc. (Veterinary Parasitology)
2 Years
M.Sc. (Veterinary Pharmacology & Toxicology)
2 Years
M.Sc. (Veterinary Physiology)
2 Years
M.Sc. (Veterinary Public Health)
2 Years
M.Sc. (Veterinary Surgery & Radiology)
2 Years
M.Tech. (Hons.) (Biotechnology)
2 Years
M.V.Sc. & A.H.
5 Years
M.V.Sc. (Animal Biochemistry)
2 Years
M.V.Sc. (Animal Breeding & Genetics)
2 Years
M.V.Sc. (Animal Nutrition)
2 Years
M.V.Sc. (Veterinary Biochemistry)
2 Years
M.V.Sc. (Veterinary Gynaecology & Obstetrics)
2 Years
M.V.Sc. (Veterinary Medicine)
2 Years
M.V.Sc. (Veterinary Microbiology)
2 Years
M.V.Sc. (Veterinary Parasitology)
2 Years
M.V.Sc. (Veterinary Pathology)
2 Years
M.V.Sc. (Veterinary Pharmacology & Toxicology)
2 Years
M.V.Sc. (Veterinary Physiology)
2 Years
M.V.Sc. (Veterinary Public Health & Epidemiology)
2 Years
M.V.Sc. (Veterinary Surgery and Radiology)
2 Years
Ph.D. (Animal Breeding & Genetics)
3 Years
Ph.D. (Animal Husbandry Extension Education)
3 Years
Ph.D. (Animal Nutrition)
3 Years
Ph.D. (Live Stock Production & Management)
3 Years
Ph.D. (Silviculture and Agro-forestry)
3 Years
Ph.D. (Veterinary Biochemistry)
3 Years
Ph.D. (Veterinary Gynaecology and Obstetrics)
3 Years
Ph.D. (Veterinary Medicine)
3 Years
Ph.D. (Veterinary Microbiology)
3 Years
Ph.D. (Veterinary Parasitology)
3 Years
Ph.D. (Veterinary Pathology)
3 Years
Ph.D. (Veterinary Pharmacology & Toxicology)
3 Years
Ph.D. (Veterinary Physiology)
3 Years
Ph.D. (Veterinary Public Health & Epidemiology)
3 Years
Ph.D. (Veterinary Surgery & Radiology)
3 Years
Diploma in Aquaculture
1 Years
Management Courses
M.B.A. (Agri-Business)
2 Years
Agriculture Science and Technology Courses
B.Sc. (Agriculture)
4 Years
B.Sc. (Forestry)
4 Years
B.V.Sc. & A.H.
5 Years
M.Sc. (Agricultural Economics)
2 Years
M.Sc. (Agricultural Entomology)
2 Years
M.Sc. (Agricultural Extension Education)
2 Years
M.Sc. (Agricultural Physics)
2 Years
M.Sc. (Agricultural Statistics)
2 Years
M.Sc. (Agriculture)
2 Years
M.Sc. (Forestry)
2 Years
M.Sc. (Genetics and Plant Breeding)
2 Years
M.Sc. (Horticulture)
2 Years
M.Sc. (Mycology & Plant Pathology)
2 Years
M.Sc. (Soil Science & Agricultural Chemistry)
2 Years
Ph.D. (Agriculture Economics)
3 Years
Ph.D. (Agronomy)
3 Years
Ph.D. (Agriculture - Extension Education)
3 Years
Ph.D. (Horticulture)
3 Years
Ph.D. (Plant Pathology)
3 Years
Ph.D. (Soil Science and Agriculture Chemistry)
3 Years
Diploma in Food Processing
0 Years
Diploma in Watershed Management
1 Years
Certificate Course in Aquaculture
3 Months
Certification Course in Fruit and Vegetable Processing Technology
0 Years
List of colleges affiliated with Birsa Agricultural University

| City | College Name |
| --- | --- |
| Ranchi | Faculty of Veterinary Science and Animal Husbandry |