Bundelkhand University Exam Result 2023
Onlineresultportal.com | Updated: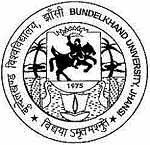 Bundelkhand University is a Public State University which is situated in Jhansi, Uttar Pradesh. It came into existence in 1975 and is regarded to be an important seat of higher education in Central India. This prestigious University belongs to the group of Association of Indian Universities, International Association of Universities and Association of Commonwealth Universities. Bundelkhand University is well equipped with residential hostels for boys and girls, infrastructure, library, health centre and other facilities.
The University is recognized by UGC and is accredited B grade on 2004 and 2011. Bundelkhand University provides over 30 academic undergraduate and postgraduate subjects and diplomas covering areas of Science and Technology, Agriculture, Arts and Humanities, Commerce, Education, Law and Medicine. Bundelkhand University is also seen upon as Uttar Pradesh top ranking institute which has been rated by the Uttar Pradesh Government. Here, students flock to study in this University from all parts of India.
UGC has funded various research projects for the cause of academic and international prospects. Various seminars have taken place within the premises of university to promote international education and research opportunities to the students. The official site to know more about the university is www.bujhansi.org from where students can directly download the application form, fee structure, important notifications dates etc. Aspirants can also visit www.onlineresultportal.com to know more about ongoing activities of Bundelkhand University. They can also as well use this site to know more about various universities in different states and other important information related to various universities.

About Bundelkhand University

Full Name
Bundelkhand University
Affiliations
UGC
Contact No
0510 232 1158
Website
https://www.bujhansi.ac.in/
Founded
26 August 1975
Email
registrar@bujhansi.ac.in
Address
Administration Block, Room No. 105, Bundelkhand University, Kanpur Road, Jhansi, Uttar Pradesh 284128
City
Jhansi
State
Uttar Pradesh
Country
India
List of courses offered by Bundelkhand University

Courses
Duration
Arts Courses
B.A.
3 Years
B.A. (Ancient History)
3 Years
B.A. (Ancient Indian History Culture & Archaeology)
3 Years
B.A. (Defence & Strategic Studies)
3 Years
B.A. (Economics)
3 Years
B.A. (English Literature)
3 Years
B.A. (English)
3 Years
B.A. (Geography)
3 Years
B.A. (Hindi Literature)
3 Years
B.A. (Hindi)
3 Years
B.A. (History)
3 Years
B.A. (Home Science)
3 Years
B.A. (Mathematics)
3 Years
B.A. (Music Vocal)
3 Years
B.A. (Philosophy)
3 Years
B.A. (Political Science)
3 Years
B.A. (Psychology)
3 Years
B.A. (Sanskrit Literature)
3 Years
B.A. (Sanskrit)
3 Years
B.A. (Sociology)
3 Years
B.A. (Tourism Studies)
3 Years
B.A. (Urdu Literature)
3 Years
B.A. (Urdu)
3 Years
B.Ed.
1 Years
B.El.Ed.
4 Years
B.F.A.
3 Years
B.F.A. (Commercial Arts)
3 Years
B.F.A. (Drawing & Painting)
4 Years
B.P.Ed.
3 Years
B.T.S. (Tourism Studies)
3 Years
Bachelor of Library and Information Science (B.Lib.I.Sc.)
1 Years
M.A. (Applied Economics)
2 Years
M.A. (Drawing and Painting)
2 Years
M.A. (Economics)
2 Years
M.A. (Education)
2 Years
M.A. (English)
2 Years
M.A. (Geography)
2 Years
M.A. (Hindi)
2 Years
M.A. (History)
2 Years
M.A. (Home Science)
2 Years
M.A. (Mathematics)
2 Years
M.A. (Music)
2 Years
M.A. (Political Science)
2 Years
M.A. (Psychology)
2 Years
M.A. (Sanskrit)
2 Years
M.A. (Social Work)
2 Years
M.A. (Sociology)
2 Years
M.B.E. (Master of Business Economics)
2 Years
M.Ed.
2 Years
M.Lib.Sc.
2 Years
M.Phil. (Economics)
2 Years
M.Phil. (Education)
1 Years
M.Phil. (Library & Information Science)
2 Years
M.Phil. (Mathematics)
2 Years
M.Phil. (Social Work)
2 Years
Engineering Courses
B.Tech. (Biomedical Engineering)
4 Years
B.Tech. (Biotechnology)
4 Years
B.Tech. (Computer Engineering)
4 Years
B.Tech. (Computer Science and Engineering)
4 Years
B.Tech. (Electronics & Communication Engineering)
4 Years
B.Tech. (Instrumentation Engineering)
4 Years
B.Tech. (Mechanical Engineering)
4 Years
Medical Courses
B.P.T.
4½ Years
B.Pharma. (Pharmacognosy)
3 Years
M.S. (Ayurveda and Alternative Medicine)
2 Years
Diploma in Pharmacy (D.Pharma)
2 Years
Science Courses
B.Sc.
3 Years
B.Sc. (Computer Science)
3 Years
B.Sc. (Hons.) Biochemistry
3 Years
B.Sc. (Hons.) (Biomedical Sciences)
3 Years
B.Sc. (Hons.) (Biotechnology)
3 Years
B.Sc. (Hons.) (Forensic Science)
3 Years
B.Sc. (Hons.) (Geology)
3 Years
B.Sc. (Hons.) (Microbiology)
3 Years
M.Phil. (Botany)
1 Years
M.Phil. (Chemistry)
1 Years
M.Phil. (Environmental Sciences)
2 Years
M.Phil. (Home Science)
2 Years
M.Phil. (Zoology)
1 Years
M.Sc. (Actuarial Economics)
2 Years
M.Sc. (Biochemistry)
2 Years
M.Sc. (Biomedical Science)
2 Years
M.Sc. (Biotechnology)
2 Years
M.Sc. (Botany)
2 Years
M.Sc. (Chemistry)
2 Years
M.Sc. (Electronics)
2 Years
M.Sc. (Environmental Science)
2 Years
M.Sc. (Food Science and Technology)
2 Years
M.Sc. (Forensic Sciences)
2 Years
M.Sc. (Geology)
2 Years
M.Sc. (Mathematics)
2 Years
M.Sc. (Microbiology)
2 Years
M.Sc. (Natural Resource Management)
2 Years
M.Sc. (Physics)
2 Years
M.Sc. (Statistics and Computer Applications)
2 Years
M.Sc. (Zoology)
2 Years
Advance Diploma in Food Microbiology Technology
1 Years
Post Graduate Diploma in Forensic Science
1 Years
Management Courses
B.B.A.
3 Years
B.H.M. (Bachelor of Hotel Management)
4 Years
M.B.A. (Financial Management )
2 Years
M.B.A. (International Business)
2 Years
M.Phil. (Management)
1 Years
PGPBM - Post Graduate Programme in Business Management
2 Years
Post Graduate Diploma in Business Management
2 Years
Post Graduate Diploma in Financial Management
1 Years
Mass Communications Courses
B.A. (Journalism and Mass Communication)
3 Years
M.A. (Mass Communication & Journalism)
2 Years
Commerce Courses
B.Com. (Hons.)
3 Years
M.Com.
2 Years
Master of Finance and Control (MFC)
2 Years
Professional Courses Courses
M.Phil. (Tourism)
2 Years
M.T.T.M. (Master of Tourism and Travel Management)
2 Years
Agriculture Science and Technology Courses
B.Sc. (Agriculture)
4 Years
B.Tech. (Food Technology)
4 Years
M.Phil. (Genetics & Plant Breeding)
2 Years
M.Sc. (Agricultural Economics)
2 Years
M.Sc. (Agricultural Entomology)
2 Years
M.Sc. (Agricultural Extension Education)
2 Years
M.Sc. (Agriculture Horticulture)
2 Years
M.Sc. (Agriculture) (Animal Science and Dairying)
2 Years
M.Sc. (Agriculture) Seed Technology
2 Years
M.Sc. (Agroforestry)
2 Years
M.Sc. (Agronomy)
2 Years
M.Sc. (Animal Husbandry and Drying)
2 Years
M.Sc. (Genetics and Plant Breeding)
2 Years
M.Sc. (Plant Pathology)
2 Years
M.Sc. (Soil Science & Agricultural Chemistry)
2 Years
Information Technology Courses
B.A. (Computer Applications)
3 Years
B.C.A.
3 Years
M.C.A.
3 Years
Law Courses
B.A. + L.L.B.
5 Years
L.L.B.
3 Years
L.L.M.
2 Years
List of colleges affiliated with Bundelkhand University

| S. No. | College Name |
| --- | --- |
| 1 | Maharani Laxmi Bai Medical College, Jhansi |
| 2 | Atarra PG College, Atarra |
| 3 | Arya Kanya Degree College, Jhansi |
| 4 | Bundelkhand College, Jhansi |
| 5 | Bipin Bihaari College, Rath Hamirpur |
| 6 | BNV Degree College, Jhansi |
| 7 | CS Azad Institute of Science, Jhansi |
| 8 | Govt. Degree College, Chrkhari Mahoba |
| 9 | Dr. R. P. Richhariya College, Baruasagar Jhansi |
| 10 | D.V.P.G. Degree College, Orai Jalaun |
| 11 | Fundi Singh Louna Govt. Degree College, Jalaun |
| 12 | Gandhi Degree College, Orai Jalaun |
| 13 | Goswami Tulsi Das Degree College, Karbi Banda |
| 14 | Govt. Girls Degree College, Banda |
| 15 | Govt. P.G. College, Hamirpur |
| 16 | Govt. Degree College, Lalitpur |
| 17 | Govt. Degree College, Maudaha Hamirpur |
| 18 | Govt. Degree College, Samthar Jhansi |
| 19 | Govt. Degree College, Talbehat Lalitpur |
| 20 | Govt. Girls Degree College, Hamirpur |
| 21 | Govt. Girls Degree College, Jhansi |
| 22 | Kalpi Degree College, Kalpi Jalaun |
| 23 | Mahamai Prannath Degree College, Mau Chirtakoot |
| 24 | Mathura Prasad Patel Degree College, Konch Jalaun |
| 25 | Nehru Degree College, Lalitpur |
| 26 | Pt. Deen Dayaal Upadhyay Govt. Degree College, Mehroni Lalitpur |
| 27 | Pt. J.L.N. Degree College, Banda |
| 28 | Sanatan Dharm Girls Degree College, Orai Jalaun |
| 29 | Shri Agrasen Degree College, Mauranipur |
| 30 | Shri Guru Harikishan Degree College, Jhansi |
| 31 | Smt. Ganeshi Bai Soni Science Degree College, Mauranipur Jhansi |
| 32 | Rajeev Gandhi DAV Degree College, Banda |
| 33 | Ram Swaroop Yadav Degree College, Poonch Jhansi |
| 34 | Veer Bhumi Govt. Degree College, Mahoba |
| 35 | Zila Parishad Agriculture Degree College, Banda |
| 36 | Sri Sukhdev Singh Lav Kush College, Baberu Banda |
| 37 | Smt. Amrat Kunwar College, Atarakala Jalaun |
| 38 | Pt. Vasu Dev Tiwari Kanya Mahavidyalaya, Jhansi |
| 39 | Ganga Ram BankeLal Mahavidyalaya, Harsinghpur Jalaun |
| 40 | Nagaji Swami Balika College, Bharua Sumerpur Hamirpur |
| 41 | Bundelkhand Vidhi Mahavidyalaya, Orai Jalaun |
| 42 | Eklavya Mahavidyalaya, Duredi Banda |
| 43 | Ram Kishan Mahavidyalaya, Kauraha Hamirpur |
| 44 | Late Kamta Prasad Mahacidyalaya, Badausa |
| 45 | Sahid Bahgat Singh Science College, Orai Jalaun |
| 46 | Late Bahadur Singh Degree College, Madhogarh Jalaun |
| 47 | S.R. Degree College, Orai Jalaun |
| 48 | Sita Ram Samarpan Degree College, Naraini Banda |
| 49 | Tika Ram Yadav Smriti Degree College, Moth Jhansi |
| 50 | Bandidhar Degree College, Orai Jalaun |
| 51 | Laxmicharan Hublal Degree College, Karshan Jalaun |
| 52 | Mahendra Surendra Singh Dayashankar Memorial Degree College, Tiara Khalilpur Konch |
| 53 | Chhatrapati Sahujio Maharaj Girls Degree College, Karvi Chitrakoot |
| 54 | Shivdarshan Degree College, Tindwari Banda |
| 55 | D.D. Singh Bishen Degree College, Jhansi |
| 56 | Sri Ram krishan College, Hamirput |
| 57 | Dr. B.R. Ambedkar Law College, Girwan Banda |
| 58 | Madhu Tondon Mahila College, Kalpi |
| 59 | Late Wali Mohammad Islamia Degree College, Orai Jalaun |
| 60 | Maharishi Gautam, Buddha Mahila College, Baberu Banda |
| 61 | College of Science and Engineering, Ambabai Jhansi |
| 62 | Chatrapati Sahuji Maharaj College, Narain Khera Chitrakoot |
| 63 | Swami Vivekanand College, Jhansi |
| 64 | Pt. Parushram Dwivedi College, Jagamanpur Jalaun |
| 65 | Shri Radha Krishna Mahila College, Harsinghpur Jalaun |
| 66 | Govt. Degree College, Manikpur Chitrakoot |
| 67 | Ram Nath Vilmla Devi Khera Institute of Education, Jahnsi |
| 68 | Hira Nand Mahavidyalaya, Viwar |
| 69 | Kailashi Devi Sharwan Kumari Mahavidyalaya, Jalaun |
| 70 | Beta Ghyashidas Mahavidyalaya, Hamirpur |
| 71 | Rajo Devi Degree College, Lodipur Nirwari |
| 72 | Abhinav Pragya Mahavidyalaya, Banda |
| 73 | Raoshan Sight Badam Singh Gayatri mahavidyalaya, Karvi |
| 74 | Lt. Shri Gaffur Khand Degree College, Kadora, Jalaun |
| 75 | Ghana Ram Hari Ram Mahavidyalaya, Midra, Jalaun |
| 76 | Sahid Singhran Mahavidyalaya, Pirauna, Jalaun |
| 77 | Village Girls Degree College, Raj Gargh, Jhansi |
| 78 | Buland Shahar College of Pharmacy, Bulendshahar |