Warning
: include_once(../includes/search_pannel.php): failed to open stream: No such file or directory in
/home/kms6zz9ypv3o/public_html/www.onlineresultportal.com/university/calicut-university.php
on line
15
Warning
: include_once(): Failed opening '../includes/search_pannel.php' for inclusion (include_path='.:/opt/alt/php74/usr/share/pear') in
/home/kms6zz9ypv3o/public_html/www.onlineresultportal.com/university/calicut-university.php
on line
15
Calicut University Exam Result 2022
Onlineresultportal.com | Updated: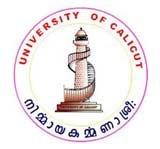 The University of Calicut is the largest university in the state of Kerala. It was established in 1968 is the second largest university in the state aims to provide quality education to the students along with excellent and research opportunities. It is now the largest residential cum affiliating university in Kerala with 30 Postgraduate departments and 480 colleges providing higher education to the young aspirants in North Kerala. Apart from this, it has introduced integrated M.Phill /Ph.D. programs from the year 2004-05 as well.
Located at Thenjipalam in Malappuram district the university has a number of off-campus centers in the neighbouring districts which include Kozhikode, Wayanad, Thrissur, Palakkad and Lakshadweep islands. To meet the demand of trained professional the university has also launched B.Tech programs in Electronics and Communication, Printing Technology, Information Technology etc. Pareeksha Bhavan is the branch of the university that oversees and conduct the examination in over 250 affiliated colleges and award degrees to the students.
Students can enrol in various graduate, postgraduate, diploma, certificate and cost based courses over here. The university has also launched Information Technology Mission which offers various computer diploma programs for better job prospects of the students. For more details, students can visit the official website http://www.universityofcalicut.info or can visit the www.onlineresultportal.com. It is a comprehensive database regarding various education institutions and universes of India and provides update online information to the students.

Details of Calicut University

Full Name
Calicut University
Affiliations
UGC
Contact No
0494 240 7227
Website
www.universityofcalicut.info
Founded
1968
Email
jce1@universityofcalicut.info
Address
Thrissur- Calicut Road, Thenhipalam, Kerala 673635
State
Kerala
Country
India
List of courses offered by Calicut University

Degree
Duration
Arts Courses
B.A. (Afzal-Ul-Ulama)
3 Years
B.A. (Arabic)
3 Years
B.A. (Developmental Economics)
2 Years
B.A. (Economics)
3 Years
B.A. (English)
3 Years
B.A. (Foreign Trade and Practice)
3 Years
B.A. (Functional English)
3 Years
B.A. (Geography)
3 Years
B.A. (Hindi)
3 Years
B.A. (History)
3 Years
B.A. (Islamic History)
3 Years
B.A. (Malayalam)
3 Years
B.A. (Music Vocal)
3 Years
B.A. (Philosophy)
3 Years
B.A. (Politics)
3 Years
B.A. (Sanskrit)
3 Years
B.A. (Sociology)
3 Years
B.A. (Tamil)
3 Years
B.A. (Travel and Tourism)
3 Years
B.A. (Urdu)
3 Years
B.Ed. (Arabic)
1 Years
B.Ed. (Commerce)
1 Years
B.Ed. (Computer Science)
1 Years
B.Ed. (English)
1 Years
B.Ed. (Hindi)
1 Years
B.Ed. (Malayalam)
1 Years
B.Ed. (Maths)
1 Years
B.Ed. (Natural Science)
1 Years
B.Ed. (Physical Science)
1 Years
B.Ed. (Sanskrit)
1 Years
B.Ed. (Social Science)
1 Years
B.Ed. (Urdu)
1 Years
B.P.Ed.
3 Years
B.S.W.
3 Years
Bachelor of Library and Information Science (B.Lib.I.Sc.)
1 Years
M.A. (Arabic)
2 Years
M.A. (Comparative indian Literature)
2 Years
M.A. (Comparative Literature)
2 Years
M.A. (Economics)
2 Years
M.A. (English)
2 Years
M.A. (Folklore Studies)
2 Years
M.A. (Geography)
2 Years
M.A. (Hindi)
2 Years
M.A. (Islamic Studies)
2 Years
M.A. (Malayalam)
2 Years
M.A. (Music)
2 Years
M.A. (Philosophy)
2 Years
M.A. (Politics)
2 Years
M.A. (Post Afzal-Ul-Ulama)
2 Years
M.A. (Psychology)
2 Years
M.A. (Russian Studies)
2 Years
M.A. (Sanskrit)
2 Years
M.A. (Social Work)
2 Years
M.A. (Sociology)
2 Years
M.A. (Tamil)
2 Years
M.A. (Tourism Administration)
2 Years
M.A. (Urdu)
2 Years
M.A. (West Asian Studies)
2 Years
M.A. (Women's Studies)
2 Years
M.Ed.
2 Years
M.Lib.Sc.
2 Years
M.P.Ed.
2 Years
M.Phil. + Ph.D. (Arabic)
5 Years
M.Phil. + Ph.D. (Economics)
5 Years
M.Phil. + Ph.D. (Education)
5 Years
M.Phil. + Ph.D. (English)
5 Years
M.Phil. + Ph.D. (Hindi)
5 Years
M.Phil. + Ph.D. (History)
5 Years
M.Phil. + Ph.D. (Philosophy)
5 Years
M.Phil. + Ph.D. (Psychology)
5 Years
M.Phil. + Ph.D. (Sanskrit)
5 Years
Engineering Courses
B.Tech. (Applied Electronics and Instrumentation)
4 Years
B.Tech. (Automobile Engineering)
4 Years
B.Tech. (Biomedical Engineering)
4 Years
B.Tech. (Biotechnology)
4 Years
B.Tech. (Chemical Engineering)
4 Years
B.Tech. (Civil Engineering)
4 Years
B.Tech. (Computer Science and Engineering)
4 Years
B.Tech. (Electrical and Electronics Engineering)
4 Years
B.Tech. (Electronics & Communication Engineering)
4 Years
B.Tech. (Instrumentation & Control Engineering)
4 Years
B.Tech. (Mechanical Engineering)
4 Years
B.Tech. (Printing Technology)
4 Years
M.Tech. (Chemical Engineering)
2 Years
M.Tech. (Electrical Engineering)
2 Years
M.Tech. (Environmental Engineering)
2 Years
M.Tech. (Mechanical Engineering)
2 Years
M.Tech. (Thermal System Design)
2 Years
Medical Courses
B.A.M.S.
5 Years
B.A.S.L.P (Bachelor in Audiology and Speech- Language Pathology)
3 Years
B.D.S.
4 Years
B.H.M.S.
5½ Years
B.P.T.
4½ Years
B.Pharm
4 Years
B.Sc. (Industrial Microbiology)
3 Years
B.Sc. (Medical Laboratory Technology)
3 Years
B.Sc. (Nursing)
4 Years
B.Sc. (Nursing) (Post Certificate)
2 Years
D.M. (Cardiology)
3 Years
D.M. (Gastroenterology)
3 Years
D.M. (Nephrology)
3 Years
D.M. (Neurology)
3 Years
MASLP (Master in Audiology and Speech- Language Pathology)
2 Years
M.B.B.S.
5½ Years
M.Ch. (Neuro Surgery)
5 Years
M.Ch. (Paediatric Surgery)
3 Years
M.Ch. (Plastic Surgery)
3 Years
M.Ch. (Urology)
3 Years
M.D. (Anaesthesiology)
2 Years
M.D. (Ayurveda) Agada Tantra
2 Years
M.D. (Ayurveda) Manasaroga
2 Years
M.D. (Biochemistry)
3 Years
M.D. (Chest and Tuberculosis)
2 Years
M.D. (Dermatology, Venereology & Leprology)
2 Years
M.D. (Forensic Medicine)
2 Years
M.D. (Homoeopathic) (Materia Medica)
2 Years
M.D. (Homoeopathic) (Repertory)
2 Years
M.D. (Homoeopathic) Organon of Medicine)
2 Years
M.D. (Medicine)
3 Years
M.D. (Obstetrics & Gynaecology)
3 Years
M.D. (Paediatrics)
3 Years
M.D. (Pathology)
2 Years
M.D. (Pharmacology)
3 Years
M.D. (Physical Medicine and Rehabilitation)
2 Years
M.D. (Physiology)
3 Years
M.D. (Psychiatry)
3 Years
M.D. (Radiodiagnosis)
3 Years
M.D. (Radiotherapy)
3 Years
M.D.S. (Conservative Dentistry)
3 Years
M.D.S. (Oral & Maxillofacial Surgery)
2 Years
M.D.S. (Oral Pathology and Microbiology)
3 Years
M.D.S. (Orthodontics)
3 Years
M.D.S. (Periodontics)
2 Years
M.D.S. (Prosthodontics)
3 Years
M.P.T.
2 Years
M.Pharm.
2 Years
M.S. (Anatomy)
2 Years
M.S. (Cardiothoracic Surgery)
2 Years
M.S. (E.N.T.)
2 Years
M.S. (General Surgery)
3 Years
M.S. (Ophthalmology)
2 Years
M.S. (Orthopaedics)
3 Years
M.Sc. (Medical Lab Technology)
2 Years
M.Sc. (Medical Radiation Physics)
2 Years
M.Sc. (Nursing)
2 Years
Post Graduate Diploma in Physical Medicine and Rehabilitation
1 Years
Science Courses
B.Sc. (Applied Statistics)
3 Years
B.Sc. (Aquaculture & Fishery Microbiology)
3 Years
B.Sc. (Biochemistry)
3 Years
B.Sc. (Biophysics)
3 Years
B.Sc. (Biotechnology)
3 Years
B.Sc. (Botany)
3 Years
B.Sc. (Chemistry)
3 Years
B.Sc. (Computer Science Statistics)
3 Years
B.Sc. (Electronics)
3 Years
B.Sc. (Environmental Science & water Management)
3 Years
B.Sc. (Family and Community Science)
3 Years
B.Sc. (Food Technology)
3 Years
B.Sc. (Genetics)
3 Years
B.Sc. (Geology)
3 Years
B.Sc. (Industrial Chemistry)
3 Years
B.Sc. (Mathematics)
3 Years
B.Sc. (Medical Biochemistry)
3 Years
B.Sc. (Medical Microbiology)
3 Years
B.Sc. (Medical Radiological Technology)
3 Years
B.Sc. (Microbiology)
3 Years
B.Sc. (Optoelectronics)
3 Years
B.Sc. (Physics)
3 Years
B.Sc. (Physiology)
3 Years
B.Sc. (Polymer Chemistry)
3 Years
B.Sc. (Printing Technology)
3 Years
B.Sc. (Statistics)
3 Years
B.Sc. (Zoology)
3 Years
M.Phil. + Ph.D. (Botony)
5 Years
M.Phil. + Ph.D. (Chemistry)
5 Years
M.Phil. + Ph.D. (Mathematics)
5 Years
M.Phil. + Ph.D. (Physics)
5 Years
M.Phil. + Ph.D. (Zoology)
5 Years
M.Sc. (Applied Chemistry)
2 Years
M.Sc. (Applied Geology)
2 Years
M.Sc. (Applied Geology)
2 Years
M.Sc. (Applied Plant Science)
2 Years
M.Sc. (Applied Zoology)
2 Years
M.Sc. (Aquaculture & Fishery Microbiology)
2 Years
M.Sc. (Biochemistry)
2 Years
M.Sc. (Bioinformatics)
2 Years
M.Sc. (Biotechnology)
2 Years
M.Sc. (Botany)
2 Years
M.Sc. (Chemistry)
2 Years
M.Sc. (Clinical Psychology)
2 Years
M.Sc. (Computer Science)
2 Years
M.Sc. (Electronics)
2 Years
M.Sc. (Environmental Science)
2 Years
M.Sc. (Food Science and Technology)
2 Years
M.Sc. (General Biotechnology)
2 Years
M.Sc. (Geology)
2 Years
M.Sc. (Life Science)
2 Years
M.Sc. (Mathematics)
2 Years
M.Sc. (Medical Biochemistry)
2 Years
M.Sc. (Medical Microbiology)
2 Years
M.Sc. (Microbiology)
2 Years
M.Sc. (Nutrition and Dietetics)
2 Years
M.Sc. (Physics)
2 Years
M.Sc. (Physiology)
2 Years
M.Sc. (Plant Science)
2 Years
M.Sc. (Plantation Development)
2 Years
M.Sc. (Polymer Chemistry)
2 Years
M.Sc. (Psychology)
2 Years
M.Sc. (Statistics)
2 Years
M.Sc. (Zoology)
2 Years
M.Sc. (Family and Community Science (Dietics and Nutrition))
2 Years
Ph.D.
2 Years
Management Courses
B.B.A.
3 Years
B.Sc. (Catering Science and Hotel Management)
3 Years
B.T.H.M (Bachelor of Tourism & Hotel Management)
3 Years
M.B.A.
2 Years
M.T.A. (Tourism Administration)
2 Years
Mass Communications Courses
B.A. (Mass Communication)
3 Years
B.M.C (Bachelor of Multimedia Communication)
3 Years
M.J.M.C.
2 Years
Commerce Courses
B.Com.
3 Years
M.Com.
2 Years
Agriculture Science and Technology Courses
B.Sc. (Plant Science)
3 Years
Information Technology Courses
B.C.A.
3 Years
B.Sc. (Information Technology)
3 Years
B.Tech. (Information Technology)
4 Years
M.C.A.
3 Years
M.Tech. (Embedded Systems)
2 Years
Law Courses
L.L.B.
3 Years
L.L.M.
2 Years
Fashion and Interior Designing Courses
B.Sc. (Costume and Fashion Technology)
3 Years
Architecture Courses
B.Arch.
5 Years
Acting, Dance and Drama Courses
B.T.A. (Bachelor of Theatre Arts)
3 Years
Yoga and Naturopathy Courses
M.Sc. (Health and Yoga Therapy)
2 Years
List of colleges affiliated with Calicut University

City
College Name
Calicut
1
Academy of Aviation and Professional Excellence
2
Auriga College of Media Studies
3
AWH Engineering College
4
CUBATIC College of Interior Design - Calicut
5
Dayapuram Arts and Science College for Women
6
Farook Institute of Management Studies
7
Farook Training College
8
Government Homoeopathic Medical College
9
Holy Cross Institute of Management and Technology
10
International College for New Age Studies - ICNAS
11
JDT Islam College of Physiotherapy
12
Mother Theresa College of Teacher Education
13
National Institute of Electronics and Information Technology - NIELIT
14
Oriental College of Teacher Education
15
Providence Women's College
16
PVS College of Nursing
17
St. Joseph's College
18
Sunniyya Arabic College
19
Vedavyasa Institute of Technology - VVIT
20
VISMAYAM College of Art and Media
Kasaragod
1
CUBATIC College of Interior Designing - Kasaragod
Kolkata
1
Gokhale Memorial Girls' College
2
Jogamaya Devi College
3
Vidyasagar Evening College
Kottayam
1
AWH Engineering College
Kozhikode
1
AV Abdurahiman Haji Arts and Science College
2
AWH College of Education
3
AWH Special College
4
Baithul Izza Arts and Science College
5
Bhavan's Ramakrishnan Institute of Teacher Education - BRITE
6
CICS College of Teacher Education
7
CKG Memorial Government College
8
Darul Huda Arts and Science College
9
Darul Ma-Arifa Arabic College
10
Darunnajath Arabic College
11
Farook College
12
Government College of Physical Education
13
Government College of Teacher Education
14
Government Dental College
15
Government Engineering College - GEC
16
Government Engineering College - Kozhikode
17
Government Homeopathic Medical College
18
Government Law College Kozhikode
19
Government Medical College - Kozhikode
20
Jalaliya Women's Arabic College
21
JDT Islam College of Pharmacy
22
JDT Islam Arts and Science College
23
KET College of Teacher Education
24
KMCT Ayurveda Medical College
25
KMCT College of Engineering
26
KMCT College of Engineering for Women
27
KMCT College of Nursing
28
KMCT College of Teacher Education
29
KMCT Dental College
30
KMCT Medical College - KMCTMC
31
KMCT National College of Pharmacy
32
KMCT School of Business - KSB
33
KMO Arts and Science College
34
KMO College of Teacher Education
35
Little Flower Institute of Social Sciences and Health - LISSAH
36
M. Dasan Institute of Technology - M-DIT
37
Majlis Arts and Science College
38
Malabar Christian College
39
Malabar College of Arts and Science
40
Markaz College of Arts and Science
41
Markaz Law College
42
Mercy College of Teacher Education
43
MES College
44
MES College of Arts and Science
45
MET Arts and Science College
46
MHES College of Science and Technilogy
47
Mohammed Abdurahiman Memorial Orphanage College
48
National Hospital College of Nursing
49
Peekay CICS Arts and Science College
50
Providence College of Teacher Education for Women
51
R. Sankar Memorial SNDP Yogam Arts and Science College
52
SARBTM Government College
53
Savithri Devi Saboo Memorial College for Women
54
Seethi Sahib College of Arts and Science
55
Silver Arts and Science College
56
SNES IMSAR Institute of Management Studies and Research
57
SNES Institute of Management Studies and Research - IMSAR
58
Sree Narayana College
59
Sree Narayana College of Teacher Education
60
Sree Narayana Guru College
61
St. Thomas Academy for Research and Training
62
The Zamorins Guruvayurappan College
63
TIM Training College
Malappuram
1
Al Shifa College of Nursing
2
Al Shifa College of Paramedical Sciences
3
Amal College of Advanced Studies
4
Ansar Arabic College
5
Blossom Arts and Science College
6
College of Applied Science
7
College of Applied Science
8
College of Applied Sciences
9
Darul Uloom Teacher Education College
10
Devaki Amma's Guruvayurappan College of Architecture
11
DGMMES Mampad College
12
Educare Institute of Dental Sciences - EIDS
13
EMEA College of Arts and Science
14
EMS Memorial Co-operative Hospital and Research Centre - EMS College of Nursing
15
Farook Arts and Science College
16
Farook B.Ed College
17
Gems Arts and Science College
18
Government College
19
Grace Valley College Arts and Science
20
Hikamiyya Arts and Science College
21
HM College of Science and Technology
22
Ideal College for Advanced Studies
23
ISS College of Teacher Education
24
Jamia Nadawiyya Training College
25
Jamia Salafia Pharmacy College
26
Khidmath Arts and Science College
27
KPPM College of Teacher Education
28
Ma'din Arts and Science College
29
Madeenathul Uloom Arabic College - MUA
30
Majma'a Training College
31
Malabar Dental College and Research Centre
32
Marthoma College
33
MCT Training College
34
MEA Engineering College
35
MEA Engineering College
36
Meppayur Salafi College of Teacher Education
37
MES College of Engineering
38
MES College of Engineering
39
MES Ponnani College
40
MIMS College of Allied Health Sciences
41
Moulana College of Teacher Education
42
Moulana Institute of Nursing and Paramedical Sciences
43
NSS College
44
Parappanangadi Co-Operative College
45
Pocker Sahib Memorial Orphanage College - PSMO
46
Pookoya Thangal Memorial Government College
47
Rouzathul Uloom Arabic College
48
S.N.D.P. Sathabdi Smaraka College
49
SAFI Institute of Advanced Study
50
Sree Vivekananda College of Teacher Education
51
Sree Vivekananda Padana Kendram Arts and Science College
52
Sullamussalam Science College - SSC
53
Sullamussalam Training College
54
Thunchan Memorial Government College
55
Unity Women's College
56
Vaidyaratnam P.S. Varier Ayurveda College
57
Valavannur Bafakhy Yatheem Khana B.Ed. College
58
Vedavyasa Institute of Arts and Science
Palakkad
1
Ahalia School of Engineering and Technology - ASET
2
Al-Ameen Engineering College
3
Ammini College of Engineering - ACE
4
Bharatheeya Vidya Nikethan College of Teacher Education
5
BSS B.Ed. Training College
6
Chathamkulam Business School - CBS
7
Cherpulassery College of Science and Technology for Women - CCST
8
College of Applied Science
9
Ezhuthachan Training College
10
Government Engineering College
11
Government Victoria College
12
Grace College of Pharmacy
13
Holy Family College of Education for Women
14
Ideal Training College
15
Institute for Communicative and Cognitive Neuro Sciences - ICCONS
16
Jawaharlal College of Engineering and Technology
17
Karuna Arts and Science College
18
Karuna Medical College
19
M.P. Moothedath Memorial Sree Narayana Trusts College
20
Mannarkkad Co-Operative College
21
Mercy College
22
MES Kalladi College
23
Minority Arts and Science College
24
Mount Seena College of Arts and Science
25
NSS College
26
NSS College
27
NSS College of Engineering
28
Palakkad Institute of Science and Technology
29
PNNM Ayurveda Medical College
30
Prime College of Engineering - PCE
31
Salafiyya Training College
32
Santhigiri Ayurveda and Siddha Vaidyasala
33
Santhigiri Ayurveda Medical Collge
34
Sneha College of Teacher Education
35
Sree Narayana Campus of Teacher Education
36
Sree Narayana College
37
Sree Neelakanta Government Sanskrit College
38
Sree Swamy Vivekananda Centre of Teacher Education
39
Sreekrishnapuram V.T. Bhattathiripad College
40
Sreepathy Institute of Management and Technology - SIMAT
41
Thunchath Ezhuthachan College
42
V.V. College of Science & Technology
43
Vishnu Ayurveda College
44
Yuva Kshetra Institute of Management Studies - YIMS
Shimoga
1
Kodachadri Government First Grade College
Thiruvananthapuram
1
John Enoch College of Pharmacy
Thrissur
1
AC Kunhimon Haji Memorial ICA College
2
Amala Cancer Research Centre
3
Ansar Womens College
4
Aryabhatta College of Advanced Studies
5
Calicut Arts College
6
Carmel College
7
Christ College
8
Co-Operative Arts and Science College
9
Dr. Palpu Memorial SNDP Yogam College of Education
10
Elijah Institute of Management Studies
11
Euphrasia Training College for Women
12
Government College of Fine Arts
13
Government Engineering College
14
Government Law College Thrissur
15
Hindi Prachara Kendra College of Teacher Education
16
Holy Grace Academy of Management Studies
17
IES College of Architecture - IESCA
18
IES College of Engineering
19
IES Training College
20
Jesus Training College
21
JPE Training College
22
Jyothi Engineering College
23
KKTM Government College
24
Mahajubilee Training College
25
Malabar College of Engineering and Technology - MCET
26
Mar Dionysius College
27
MES Asmabi College
28
MET's School of Engineering
29
Mother Arts and Science College
30
Naipunnya Institute of Management and Information Technology - NIMIT
31
Namboodiris College of Teacher Education
32
Nattika Sree Narayana College
33
Navajyothi College of Teacher Education for Women
34
Nehru College of Engineering and Research Centre
35
Panampilly Memorial Government College
36
Prajyoti Niketan College
37
Royal College of Engineering and Technology
38
Sahrdaya College of Engineering and Technology
39
Sree Kerala Varma College
40
Sree Krishna College Guruvayoor
41
Sree Vivekananda Teacher Education Centre
42
Sri Vyasa NSS College
43
Sri. C. Achutha Menon Government College
44
St. James College of Pharmaceutical Sciences
45
St. Joseph's College
46
St. Mary's College
47
Thaqwa Aflal-ul-ulama Arabic College - Womens' Arabic College
48
Thejus Engineering College
49
Thrissur Medical College
50
Vidya Academy of Science and Technology - VAST
51
Vikram Sarabhai B.Ed College
52
Vimala College
53
Westfort College of Nursing
54
Westfort Higher Education Trust Institute of Management and Technology
Wayanad
1
CK Raghavan Memorial College of Teacher Education
2
Don Bosco College
3
Mar Baselios College of Education
4
NMSM Government College
5
Oriental College of Hotel Management and Culinary Arts
6
Oriental Institute for Management Studies
7
Oriental School of Hotel Management - OIHM Lakkidi
8
Pazhassi Raja College
9
St. Gregorios Teacher's Training College
10
St. Mary's College
11
W.M.O. Arts and Science College