Central University of Jammu Exam Result 2023
Onlineresultportal.com | Updated: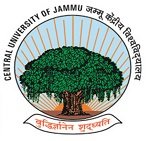 The Central University of Jammu is one of the newly created Central Universities which was established at 2009 by the Central Universities Act, 2009 (Act No.25 of 2009). It came into existence at 2011 with its first academic session (2011-2012). It is one of the premium public Universities which are located at Samba district in the Indian state of Jammu and Kashmir. This is the fastest expanding educational institutes in Jammu which aims at providing quality higher education to the students residing in this region.
This University is recognized by University Grants Commission, National Assessment and Accreditation Council and Association of Indian Universities. The Central University of Jammu imparts higher education programmes like undergraduate, postgraduate and doctorate courses in various disciplines. These courses were taught under specific school and it includes: School of Business Studies, School of Basic and Applied Sciences, School of Education, School of Humanities and Social Sciences, School of Languages, School of Life Sciences, School of National Security Studies and School of Knowledge Management, Information and Media Studies. This remarkable University is also granted with world-class facilities like a central library, auditorium, separate hostels for boys and girls, scholarships and fellowships, medical facilities, IT facilities, transport and other facilities. This University is also involved in organizing various events and conferences with a special mention of "Workshop of Digital India". It has also signed MOU with the University of Melbourne, Taj Global Understanding and CBR Network.
The authorized website to know more about this University is www.cujammu.ac.in from where students can apply online, download the application form and get details about courses, fee structures and important notifications. Aspiring students can also visit www.onlineresultportal.com as well as to know more about various Universities in different states and other important information related to various Indian Universities.
Central University of Jammu Result at cujammu.ac.in
The Central University of Jammu (CUJ), located in the Samba district of Jammu & Kashmir, makes available the exam results of its affiliated academic programs on its official web portal, https://www.cujammu.ac.in//default.aspx. Candidates can check their examination results on the CUJ official website after the declaration of results.
Once the CUJ examiners announce the results, you should go to the home page of its official website. The next step is to locate the "Student's Corner" tab and tap the "Evaluation" and "Results" tabs from the drop-down menus. Then, the system is directed to the "Results" page, where you are required to click on the relevant result link. This done, your examination result appears on the screen. It is mandatory to have a print copy of your CUJ exam result for your records.
The CUJ imparts courses through its varied schools. Among the CUJ schools are the School of Education, School of Business Studies, School of Humanities & Social Sciences, and School of Basic & Applied Sciences – to name a few.
About Central University of Jammu

Full Name
Central University of Jammu
Affiliations
UGC
Contact No
01923 249 658
Website
http://www.cujammu.ac.in/
Founded
2009
Email
-
Address
Samba, Jammu and Kashmir, India
City
Samba
State
Jammu and Kashmir
Country
India
List of courses offered by Central University of Jammu

Courses
Duration
Arts Courses
M.A. (Education)
2 Years
M.A. (Psychology)
2 Years
M.A. (Sociology)
2 Years
M.Lib.I.Sc.
1 Years
M.Phil. (Economics)
2 Years
M.Phil. (English)
2 Years
M.Phil. (Hindi)
2 Years
M.Phil. (Political Science)
2 Years
Ph.D. (Economics)
3 Years
Ph.D. (English)
3 Years
Ph.D. (Hindi)
3 Years
Ph.D. (Political Science)
3 Years
Science Courses
M.Sc. (Environmental Science)
2 Years
M.Sc. (Geography)
2 Years
M.Sc. (Mathematics)
2 Years
M.Sc. (Physics)
2 Years
M.Sc. (Statistics)
2 Years
Management Courses
M.B.A.
2 Years
Ph.D. (Management Studies)
3 Years
Commerce Courses
M.Com.
2 Years
Information Technology Courses
M.C.A.
3 Years
Law Courses
L.L.M.
2 Years
List of colleges affiliated with Central University of Jammu

School of Business Studies

Department of Business and Financial Studies
Department of Human Resource Management & Organizational Behaviour
Department of Production and Operation Management
Department of Management Studies
Department of Marketing and Supply Chain Management
Department of Tourism and Travel Management
Department of Hotel and Hospitality Management

School of Knowledge Management, Information and Media Studies

Department of Library and Information Science
Department of Mass Communication and New Media
Department of Communication Management and Advertising

School of Basic and Applied Sciences

Department of Geology
Department of Geography
Department of Atmospheric and Planetary Sciences
Department of Physics and Astronomical Sciences
Department of Chemistry and Chemical Sciences
Department of Nano Sciences and Materials
Department of Mathematics
Department of Statistics
Department of Computer Science and Information Technology

School of Education

Department of Educational Studies
Department of Special Education
Department of Physical Education

School of Humanities and Social Sciences

Department of Philosophy
Department of Comparative Religions and Civilizations
Department of History, Culture and Archaeology
Department of Musicology
Department of Economics
Department of Political Science
Department of Public Policy and Public Administration
Department of Psychology and Behavioural Sciences
Department of International Relations
Department of Sociology and Social work

School of Languages

Department of English
Department of Foreign Languages
Department of Hindi and Other Indian Languages
Department of Sanskrit
Department of Dogri and other Native Languages

School of Law

School of Visual and Performing Arts

Department of Fine Arts
Department of Performing Art
Department of Indian Theatre
Department of Music and Musicology

School of Medical and Allied Sciences

College of Medical Sciences
College of Dental Sciences
College of AYUSH Studies
College of Nursing
College of Physiotherapy
College of Pharmaceutical Sciences
College of Institutional Management and Die tics
College for Radiation Biology

School of Engineering Sciences and Technology

Department of Civil and Environmental Engineering
Department of Electrical Engineering
Department of Energy Technology
Department of Electronics and Communication Engineering
Department of Mechanical Engineering
Department of Aerospace Engineering
Department of Chemical Engineering and Chemical Technology
Department of Computer Engineering and Robotics
Department of Metallurgy and Mining Engineering
Department of Pharmaceutical Technology
Department of Production Engineering
Department of Architecture
Department of Food processing and Food Technology

School of Life Sciences

Department of Animal Sciences and Wild Life
Department of Plant Sciences
Department of Microbiology
Department of Biochemistry and Molecular Biology
Department of Structural Biology
Department of Environmental Sciences
Department of Aquaculture and Fisheries
Department of Bio technology and Genomics

School of National Security Studies

Department of Internal Security
Department of South Asian Studies
Department of National Security Studies
Department of Western Himalayan Region

School of Vocational Studies

Department of Apparel Production and Management
Department of Fashion Retail Management and Production
Department of Textile Designing
Department of Pharmaceutical Sales Management
Department of Security Operations and Disaster Management