Central University of Karnataka Exam Result 2023
Onlineresultportal.com | Updated: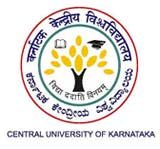 The Central University of Karnataka (CUK) was established in the year 2009 at Kalaburagi, Karnataka. It is among the 16 universities established by the Government of India during the UGC XI plan period. The main reason for establishing the university is to increase the access to quality education to the maximum number of people. Spreading across 650 acres of land at Kadaganchi Suntanur village on the Gulbarga-Waghdhari inter-state highway in the Aland taluka the main objective of the university is the integration of components of teaching, research, innovation, training and skill development of offering the dual degree , postgraduate and doctoral programs to the students so that they can excel in their lives.
The university offer programs specifically in five domains which include Arts, Humanities, Science, Engineering and Management. At present, the university is running 16 departments spreading across 8 schools and 1 centre offering 9 dual degree programs, 15 master degree programs and 16 research (Ph.D.) programs to the students of various disciplines. The hostel of the university is well equipped with all the modern amenities both for boys and girls along with all the safety measures. Apart from this the university also has a computer centre, sports ground, health centre, bank and post office, guest houses etc for the students. To know more about the university students can visit its official site http://www.cuk.ac.in.
To know more about the admission dates, important notifications, admit card, online admission form, results etc students can visit the ich is an education portal that offers comprehensive information regarding all the universities, colleges, ITI, IIT's of various states of the country.
Central University of Karnataka Result at cuk.ac.in
The Central University of Karnataka (CUK), located in Kadaganchi in the Karnataka state of India, makes accessible the exam results of its affiliated courses on its official web portal, https://www.cuk.ac.in/#/home. As a student who has appeared for the CUK exams, you should browse its official portal to check/view your examination results. Also, keep checking the CUK official web portal regularly to know about the exam declaration dates.
After the CUK authorities declare the exam results, you have to search the home page of its official website for the relevant result link. Thereafter, the system shows the login page, where you are required to enter your login credentials. This done, your exam results are viewable on the screen. The final step is to maintain a print copy of your BNU exam result for record purposes.
The CUK offers courses in five major disciplines: Engineering, Sciences, Management, Humanities, and Arts. This prestigious University has provisions for MSc, BEd, MA, BBA, MBA, BSc + MSc, and BEd courses.
Details of Central University of Karnataka
Full Name
Central University of Karnataka
Affiliations
UGC
Contact No
084772 26705
Website
http://www.cuk.ac.in/
Founded
2009
Email
pvc@cuk.ac.in
Address
Kadaganchi, Aland Road, Kalaburagi, Karnataka 585367
State
Karnataka
Country
India
List of courses offered by Central University of Karnataka

Degree
Duration
Arts Courses
B.A. (Hons.) + M.A. (Economics)
5 Years
B.A. (Hons.) + M.A. (Geography)
5 Years
B.A. (Hons.) + M.A. (History)
5 Years
M.A. (Economics)
2 Years
M.A. (English)
2 Years
M.A. (Hindi)
2 Years
M.A. (Kannada)
2 Years
M.S.W.
2 Years
Ph.D. (Economics)
3 Years
Ph.D. (English)
3 Years
Ph.D. (Geography)
3 Years
Ph.D. (Hindi)
3 Years
Ph.D. (History)
3 Years
Ph.D. (Kannada)
3 Years
Ph.D. (Psychology)
3 Years
Engineering Courses
B.Tech.
3 Years
M.Tech.
2 Years
Ph.D. (Electronics and Communications Engineering)
3 Years
Science Courses
B.Sc. (Psychology)
5 Years
M.Sc. (Psychology)
5 Years
M.Sc. (Applied Geography and Geoinformatics)
2 Years
M.Sc. (Applied Geology and Geoinformatics)
2 Years
M.Sc. (Mathematics)
2 Years
M.Sc. (Physics)
2 Years
M.Sc. (Psychology)
2 Years
Ph.D. (Geology)
3 Years
Management Courses
B.B.A.
3 Years
Ph.D. (Management Studies)
3 Years
Information Technology Courses
M.C.A.
3 Years
Commerce Courses
M.Com.
2 Years
Ph.D. (Commerce)
3 Years
List of colleges affiliated with Central University of Karnataka