Central University of Kerala Exam Result 2023
Onlineresultportal.com | Updated: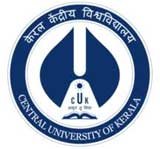 The Central University of Kerala(CUK) is one of the 15 Central Universities in India. It was established under the Central Universities Act, 2009 by the Parliament of India. It is situated in Kasaragod, Kerala which has rich cultural heritage and ethnic diversity. The main campus of the university is situated at Periya which is 20 Km from Kasaragod where students can get enrolled in various undergraduate, Postgraduate and Ph.D. degree programs as per the UGC norms.
The admission to various UG/PG and PhD courses is based on the CUCET rankings which is a Central Universities Entrance Test which is an all-India test organized by ten Central Universities together for providing admission to about 401 integrated UG/PG and Research programs. CUCET provides a single window opportunity to the students who applied for various courses in the Central Universities throughout the country. Students can fill the online application form for admission to various courses as well which starts in the month of March and the last date of submission of online application form is in the month of April.
The commencement of the first semester UG/PG classes starts in the month of July. The university is well equipped with all the modern amenities like transport facility, hostel facility, college magazine, student council, a well-equipped library and scholarship and financial support for its students. For more details regarding admission to various courses in the university, they can visit the official website http://www.cukerala.ac.in or can visit the online education portal of www.onlineresultportal.com which offers them all the necessary online information regarding various universities across the country.
Central University of Kerala Result 2023
The Central University of Kerala (CUK), traceable to Kasaragod in the Kerala state of India, makes accessible the exam results of its affiliated programs on its official website, https://www.cukerala.ac.in/Index. Candidates awaiting their exam results are advised to visit its official website to check/download their examination results.
Upon the CUK examiners declaring the exam results, you have to go to the home page of its official website. Proceed by tapping the "Student Corner" tab and selecting the "Examinations Results" tab from the "Examination Branch" section. The system then exhibits a new page showing a list of results. Continue by tapping the relevant result link and then your exam results will be visible on the screen. Subsequently, check if all details in your examination result are correct and take a print copy of your exam result. Additionally, if you notice any errors in your exam result, you must contact the CUK authorities for the necessary corrections.

Details of Central University Of Kerala

Full Name
Central University Of Kerala
Affiliations
UGC
Contact No
0467 223 2414
Website
www.cukerala.ac.in
Founded
2009
Email
registrar@cukerala.ac.in
Address
Tejaswini Hills, Periye Post, Kasaragod, Kerala 671316
State
Kerala
Country
India
List of courses offered by Central University Of Kerala

Degree
Duration
Arts Courses
M.A. (Comparative indian Literature)
2 Years
M.A. (Economics)
2 Years
M.A. (English)
2 Years
M.A. (Hindi)
2 Years
M.A. (International Relations and Political Science)
2 Years
M.A. (Social Work)
2 Years
M.Phil. (Comparative indian Literature)
2 Years
M.Phil. (Economics)
2 Years
M.Phil. (International Relations and Political Science)
2 Years
M.Phil. + Ph.D. (Comparative Literature)
5 Years
M.Phil. + Ph.D. (Economics)
5 Years
Ph.D. (Comparative Indian Literature)
3 Years
Ph.D. (Economics)
3 Years
Science Courses
M.Phil. + Ph.D. (Biochemistry)
5 Years
M.Phil. + Ph.D. (Genomics)
5 Years
M.Phil. + Ph.D. (Physics)
5 Years
M.Phil. + Ph.D. (Taxonomy)
5 Years
M.Sc. (Animal Science)
2 Years
M.Sc. (Computer Science)
2 Years
M.Sc. (Environmental Science)
2 Years
M.Sc. (Genomics)
2 Years
M.Sc. (Mathematics)
2 Years
M.Sc. (Molecular Biology & Biochemistry)
2 Years
M.Sc. (Physics)
2 Years
M.Sc. (Plant Science)
2 Years
List of colleges affiliated with Central University Of Kerala