Central University of Tamil Nadu (CUTN) Exam Result 2023
Onlineresultportal.com | Updated: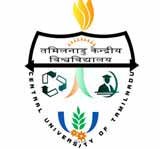 The Government of India has established the Central University of Tamil Nadu through an Act of Parliament in 2009. Established at Thiruvarur this University is located near the great Cauvery River with its permanent campus measuring 500 acres. This university is recognized by the University Grants Commission and moreover "A+" Grade is awarded by the National Assessment and Accreditation Council. The campus of the Central University of Tamil Nadu is tucked in a beautiful campus where this residential University bubbles with various academic activities consisting of teaching, research and assessment in various methods.
If you talk about the caliber of the Central University of Tamil Nadu's academic activities, then this University is always on the forefront. Eminent faculties are hired to provide the best education among its students. The University offers Integrated M.Sc., postgraduate and doctoral programme in Physics, Chemistry, Life Science, Mass Communication, Tamil, English, Economics, Social Work, Journalism and Mathematics. Students were admitted to various courses in above subjects on the basis of the merit and score in the common entrance examination- CUCET which is conducted by the 8 newly created Central Universities by the 2009 act. Around 1000 students were admitted every year in various academic departments. Moreover, the University has also signed MOUs with the Tamil Nadu Agricultural University (Coimbatore) and National Law School University of India (Bengaluru) for the better cause of the students and the University.
Aspiring students who want to have an enthusiastic academic life at the Central University of Tamil Nadu may look for more information at its official website- www.cutn.ac.in regarding admission, admit cards, courses and other important notifications. Moreover, www.onlineresultportal.com is also involved in providing the students with information about various Universities and educational institutes of India.
Details of Central University of Tamil Nadu
Full Name
Central University of Tamil Nadu (CUTN)
Affiliations
UGC
Contact No
04366 277 290
Website
https://cutn.ac.in/
Founded
30 September 2009
Email
psvc@cutn.ac.in
Address
Neelakudi,, Thiruvarur, Tamil Nadu 610005
State
Tamil Nadu
Country
India
List of courses offered by Central University of Tamil Nadu

Degree
Duration
Arts Courses
M.A. (English)
2 Years
M.A. (Tamil)
2 Years
M.Sc. (Economics)
2 Years
Ph.D. (English)
3 Years
Science Courses
B.Sc. + M.Sc. (Chemistry)
5 Years
B.Sc. + M.Sc. (Economics)
5 Years
B.Sc. + M.Sc. (Life Sciences)
5 Years
B.Sc. + M.Sc. ( Mathematics)
5 Years
B.Sc. + M.Sc. (Physics)
5 Years
M.Sc. (Actuarial Economics)
2 Years
M.Sc. (Applied Quantitative Finance)
2 Years
M.Sc. (Environmental Economics)
2 Years
M.Sc. (Financial Economics)
2 Years
Ph.D. (Chemistry)
3 Years
Ph.D. (Mathematics)
3 Years
Ph.D. (Physics)
3 Years
Mass Communications Courses
M.A. (Media and Communication)
2 Years
List of colleges affiliated with Central University of Tamil Nadu

City
College Name
Coimbatore
1
Sardar Vallabhbhai Patel International School of Textiles and Management - SVPISTM