Chaudhary Charan Singh University CCSU Exam Result 2023
Onlineresultportal.com | Updated: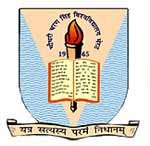 Chaudhary Charan Singh University was earlier known as Meerut University was established in 1965. This Public State University is located in Meerut, Uttar Pradesh and was later renamed after the late Indian Prime Minister Chaudhary Charan Singh. This University is an important seat of higher learning in Western Uttar Pradesh. Chaudhary Charan Singh University sprawls over 222 acres area with world-class facilities. This is first ever Indian University to have the credit for introducing M.Phil course in 1969 for the first time. This University is recognized by UGC, NAAC and AIU and its growth is developing at a faster rate.
This esteemed University of Meerut has 5 faculties with 22 UGC and 35 job oriented courses which are running successfully. Moreover, Chaudhary Charan Singh University provides affiliation to over 252 professional colleges and institutes and 109 colleges. The university is offering a great number of new and innovative post-graduate, undergraduate, diplomas, advanced diploma and postgraduate diploma courses. These are in the areas of Agricultural Sciences, Humanities, Social Sciences, Journalism, Mass Communication and Multimedia Techniques, Earth Sciences, Teacher and Physical Education, Fine Arts, Legal Studies, Applied Sciences, Home Science, Business Studies, Geographical Information System (GIS) and Remote Censoring.
The university is popular in conducting research and seminar programs campus to propagate the idea among the students to take great interest in academic and research activities. If you want to know more information about Chaudhary Charan Singh University regarding its various courses, admission forms and fee structures you can check out www.ccsuniversity.ac.in. Students will also get to know about other Universities also from different states if they surf www.onlineresultportal.com.
Latest Updates:

Result Announcement: Click Here

Date
MFA(Drawing & Painting) 3rd Sem Dec-2022
26-05-2023
MFA(Drawing & Painting) 1st Sem Dec-2022
26-05-2023
MFA(Applied Arts) 3rd Sem Dec-2022
26-05-2023
MFA(Applied Arts) 1st Sem Dec-2022
26-05-2023
M.A.Music 3rd Sem Dec-2022
22-05-2023
M.A.Defence Studies 3rd Sem Dec-2022
22-05-2023
M.A.Physical Education 3rd Sem Dec-2022
22-05-2023
M.A.Sanskrit 3rd Sem Dec-2022
22-05-2023
M.A.Psychology 3rd Sem Dec-2022
22-05-2023
M.A.Political Science 3rd Sem Dec-2022
22-05-2023
M.A.Urdu 3rd Sem Dec-2022
22-05-2023
M.A.Mathematics 3rd Sem Dec-2022
22-05-2023
M.A.Philosophy 3rd Sem Dec-2022
22-05-2023
M.A.History 3rd Sem Dec-2022
22-05-2023
M.A.Home Science 3rd Sem Dec-2022
22-05-2023
M.A.Hindi 3rd Sem Dec-2022
22-05-2023
M.A.Geography 3rd Sem Dec-2022
22-05-2023
M.A.English 3rd Sem Dec-2022
22-05-2023
M.A.Economics 3rd Sem Dec-2022
22-05-2023
M.A.Education 3rd Sem Dec-2022
22-05-2023
M.A.Drawing & Painting 3rd Sem Dec-2022
22-05-2023
M.A.Music 1st Sem Dec-2022
22-05-2023
M.A.Sociology 1st Sem Dec-2022
22-05-2023
M.A.Physical Education 1st Sem Dec-2022
22-05-2023
M.A.Sanskrit 1st Sem Dec-2022
22-05-2023
M.A.Psychology 1st Sem Dec-2022
22-05-2023
M.A.Political Science 1st Sem Dec-2022
22-05-2023
M.A.Urdu 1st Sem Dec-2022
22-05-2023
M.A.Mathematics 1st Sem Dec-2022
22-05-2023
M.A.Philosophy 1st Sem Dec-2022
22-05-2023
M.A.History 1st Sem Dec-2022
22-05-2023
M.A.Home Science 1st Sem Dec-2022
22-05-2023
M.A.Hindi 1st Sem Dec-2022
22-05-2023
M.A.Geography 1st Sem Dec-2022
22-05-2023
M.A.English 1st Sem Dec-2022
22-05-2023
M.A.Economics 1st Sem Dec-2022
22-05-2023
M.A.Education 1st Sem Dec-2022
22-05-2023
M.A.Drawing & Painting 1st Sem Dec-2022
22-05-2023
LL.M 3rd Sem. Dec-2022
19-05-2023
LL.M 1st Sem. Dec-2022
19-05-2023
M.Com 3rd Sem. Dec-2022
18-05-2023
M.Com 1st Sem. Dec-2022
18-05-2023
LL.b 1st Sem. Dec-2022
16-05-2023
M.Sc Geography 3rd Sem Dec-2022
09-05-2023
M.Sc Zoology 3rd Sem Dec-2022
09-05-2023
M.Sc Mathematics 3rd Sem Dec-2022
09-05-2023
M.Sc Statistics 3rd Sem Dec-2022
09-05-2023
M.Sc Physics 3rd Sem Dec-2022
09-05-2023
M.Sc Chemistry 3rd Sem Dec-2022
09-05-2023
M.Sc Botany 3rd Sem Dec-2022
09-05-2023
M.Sc Geography 1st Sem Dec-2022
09-05-2023
M.Sc Zoology1st Sem Dec-2022
09-05-2023
M.Sc Mathematics1st Sem Dec-2022
09-05-2023
M.Sc Statistics1st Sem Dec-2022
09-05-2023
M.Sc Physics1st Sem Dec-2022
09-05-2023
M.Sc Chemistry 1st Sem Dec-2022
09-05-2023
M.Sc C 1st Sem Dec-2022
09-05-2023
M.Sc Botany 1st Sem Dec-2022
09-05-2023
BBA 3rd Sem Dec 2022
06-05-2023
BCA 3rd Sem Dec 2022
06-05-2023
BCA 5th Sem Dec 2022 Results
04-05-2023
BBA 5th Sem Dec 2022 Results
04-05-2023
B.Com LL.b 1st Sem Dec-2022 Result
02-05-2023
LL.b 5th Sem Dec-2022
29-04-2023
LL.b 3rd Sem Dec-2022
29-04-2023
B.A.LL.b 1st Sem Dec-2022
27-04-2023
B.A.LL.b 9th Sem. Dec-2022
25-04-2023
B.A.LL.b 7th Sem. Dec-2022
25-04-2023
B.Sc.(Nep) I Sem Dec 2021
17-04-2023
B.A.(Nep) I Sem Dec 2021
17-04-2023
B.A.LL.b 5th Sem. Dec-2022 Result
13-04-2023
B.A.LL.b 3rd Sem. Dec-2022 Result
13-04-2023
B.Com LL.b 5th Sem. Dec-2022 Result
13-04-2023
B.Com LL.b 3rd Sem. Dec-2022 Result
13-04-2023
B.Com.(NEP) 1st Sem Dec-2021 (Detained College Code-084) Result
12-04-2023
CCSU B.A.(NEP) Sem-II June 2022 Result
05-04-2023
CCSU B.A.(NEP) Sem-I December 2021 Result
05-04-2023
B.A.(NEP) Sem-II Jun-2022 Result
03-04-2023
B.Sc.(NEP) Sem-I Dec-2021 Result
03-04-2023
B.A.(NEP) Sem-I Dec-2021 Result
03-04-2023
B.Com.(Nep) II Sem Jun 2022 Result
01-04-2023
B.Sc.(Nep) II Sem Jun 2022 Result
01-04-2023
B.A.(Nep) II Sem Jun 2022 Result
01-04-2023
B.Com.(Nep) I Sem Dec 2021 Result
01-04-2023
B.Sc.(Nep) I Sem Dec 2021 Result
01-04-2023
B.A.(Nep) I Sem Dec 2021 Result
01-04-2023
B.Sc.(NEP) Sem-II Jun-2022 Result
29-03-2023
B.A.(NEP) Sem-II Jun-2022 Result
29-03-2023
B.Sc.(NEP) Sem-I Dec-2021 Result
29-03-2023
B.A.(NEP) Sem-I Dec-2021 Result
29-03-2023
CCSU B.Com.(NEP) II Sem Exam Result 2023
28-03-2023
CCSU B.Sc.(NEP) II Sem Exam Result 2023
28-03-2023
CCSU B.A.(NEP) II Sem Exam Result 2023
28-03-2023
CCSU B.Com.(NEP) I Sem Exam Result 2023
28-03-2023
CCSU B.Sc.(NEP) I Sem Exam Result 2023
28-03-2023
CCSU B.A.(NEP) I Sem Exam Result 2023
28-03-2023
CCSU B.Com.(NEP) Sem-II June-2022
25-03-2023
CCSU B.Sc.(NEP) Sem-II June-2022
25-03-2023
CCSU B.A.(NEP) Sem-II June-2022
25-03-2023
CCSU B.Com.(NEP) Sem-I Dec-2021
25-03-2023
CCSU B.Sc.(NEP) Sem-I Dec-2021
25-03-2023
B.A.(NEP) Sem-I Dec-2021
25-03-2023
CCSU B.Com.(NEP) Sem-II June-2022 Exam Result
23-03-2023
CCSU B.Sc.(NEP) Sem-II June-2022 Exam Result
23-03-2023
CCSU B.Com.(NEP) Sem-I Dec-2021 Exam Result
23-03-2023
CCSU B.Sc.(NEP) Sem-I Dec-2021 Exam Result
23-03-2023
CCSU B.Com.(Nep) SEM-II June 2022
18-03-2023
CCSU B.Sc.(Nep) SEM-II June 2022
18-03-2023
CCSU B.A.(Nep) SEM-II June 2022
18-03-2023
CCSU B.Com.(Nep) SEM-I Dec 2021
18-03-2023
CCSU B.Sc.(Nep) SEM-I Dec 2021
18-03-2023
CCSU B.A.(Nep) SEM-I Dec 2021
18-03-2023
B.Com.(NEP) SEM-II JUN-2022
16-03-2023
B.Sc.(NEP) SEM-II JUN-2022
16-03-2023
B.A.(NEP) SEM-II JUN-2022
16-03-2023
B.Com.(NEP) SEM-I DEC-2021
16-03-2023
B.Sc.(NEP) SEM-I DEC-2021
16-03-2023
B.A.(NEP) SEM-I DEC-2021
16-03-2023
B.Voc(Yogic Sci.) 1st Sem.
10-08-2022
M.Sc Chemistry 1st Sem.
10-08-2022
M.A.Drawing & Painting 1st Sem.
10-08-2022
B.Sc(Ag)-Hons 1st Sem
03-08-2022
M.A.Psychology 1st Sem.
01-08-2022
M.Sc Botany 1st Sem.
01-08-2022
M.Sc Mathematics 1st Sem.
01-08-2022
M.Sc Chemistry 3rd Sem.
01-08-2022
M.A.Music 3rd Sem.
01-08-2022
M.A.Music 1st Sem.
01-08-2022
B.Voc(Yogic Sci.) 3rd Sem.
01-08-2022
B.Sc Agriculture 7th Sem.
01-08-2022
BBA 1st Sem.
01-08-2022
B.Sc Home Science 5th Sem.
01-08-2022
B.Sc(Ag)-Hons 1st Sem.
27-07-2022
B.Voc(IT) 3rd Sem.
18-07-2022
B.Voc(IT) 1st Sem.
18-07-2022
B.Voc(Yogic Sci.) 3rd Sem.
18-07-2022
B.Voc(Yogic Sci.) 1st Sem.
18-07-2022
M.Sc Chemistry 1st Sem.
18-07-2022
BCA 1st Sem.
18-07-2022
B.Sc Home Science 1st Sem.
14-07-2022
M.Lib 1st Sem.
12-07-2022
B.Sc Computer Science 3rd Sem.
12-07-2022
BJMC 5th Sem.
12-07-2022
BJMC 3rd Sem.
12-07-2022
B.Sc Agriculture 5th Sem.
12-07-2022
B.Sc Agriculture 3rd Sem.
12-07-2022
BCA 5th Sem.
12-07-2022
BCA 1st Sem.
12-07-2022
M.Tech (Integrated) 9th Sem Exam Result 2022
09-07-2022
B.Voc(ACP) 5th Sem.
05-07-2022
B.Voc(YOGIC) 5th Sem.
05-07-2022
B.Sc Home Science (Clinical Nutrition & Dietetics) 5th Sem.
05-07-2022
B.Sc Home Science (Clinical Nutrition & Dietetics) 3rd Sem.
05-07-2022
B.Sc Home Science (Clinical Nutrition & Dietetics) 1st Sem.
05-07-2022
M.A.Home Science 1st Sem.
02-07-2022
M.Com 1st Sem.
02-07-2022
M.Sc Botany 1st Sem.
02-07-2022
B.Sc Home Science 5th Sem.
02-07-2022
B.Sc Home Science 3rd Sem.
02-07-2022
B.Sc Computer Science 5th Sem.
02-07-2022
B.Sc Computer Science 1st Sem.
02-07-2022
BCA 5th Sem.
02-07-2022
BCA 1st Sem.
02-07-2022
BCA 3rd Sem.
02-07-2022
B.A (Journalism & Mass Communication) 1st Sem.
30-06-2022
M.A (Journalism & Mass Communication) 1st Sem.
30-06-2022
M.Sc Home Science(Home Management) 1st Sem.
28-06-2022
M.Sc Home Science(Food & Nutrition) 1st Sem.
28-06-2022
M.Sc Home Science(Textile) 1st Sem.
28-06-2022
M.Sc Bio Informatics 1st Sem.
28-06-2022
M.Sc Bio Chemistry 1st Sem.
28-06-2022
M.Sc MicroBiology 1st Sem.
28-06-2022
M.Sc Bio Technology 1st Sem.
28-06-2022
CCSU BCA 1st Sem.
26-06-2022
B.Sc Home Science 3rd Sem.
24-06-2022
B.Sc Agriculture 7th Sem.
23-06-2022
B.Sc Agriculture 5th Sem.
23-06-2022
B.Sc Agriculture 3rd Sem.
23-06-2022
BBA 1st Sem.
23-06-2022
LL.b 1st Sem.
17-06-2022
M.Sc Bio Informatics 1st Sem.
15-06-2022
M.Sc Bio Chemistry 1st Sem.
15-06-2022
B.A.LL.b 7th Sem.
14-06-2022
B.Sc Home Science 5th Sem.
14-06-2022
M.Sc(AG) Genetics & Plant Breeding 3rd Sem.
14-06-2022
M.Sc(AG) Genetics & Plant Breeding 1st Sem.
14-06-2022
M.Sc(AG) Genetics & Plant Breeding 1st Sem.
14-06-2022
M.Sc(AG) Dairy Science & Technology 3rd Sem.
14-06-2022
M.Sc(AG) Agronomy 1st Sem.
14-06-2022
M.Sc Chemistry 1st Sem.
14-06-2022
M.A.Defence Study 3rd Sem.
14-06-2022
M.A.Sociology 3rd Sem.
14-06-2022
M.A.Drawing & Painting 1st Sem.
14-06-2022
B.Sc Computer Science 5th Sem.
14-06-2022
B.Sc Computer Science 3rd Sem.
14-06-2022
B.Sc Computer Science 1st Sem.
14-06-2022
BCA 5th Sem.
14-06-2022
BBA 5th Sem.
14-06-2022
MJMC 3rd Sem.
14-06-2022
CCSU M.I.B 3rd Sem.
11-06-2022
CCSU M.I.B 1st Sem.
11-06-2022
M.Sc Home Science(Home Management) 3rd Sem.
09-06-2022
M.Sc Home Science(Food & Nutrition) 3rd Sem.
09-06-2022
M.Sc Home Science(Textile) 3rd Sem.
09-06-2022
M.Sc Computer Science 3rd Sem.
09-06-2022
M.Sc Computer Science 1st Sem.
09-06-2022
BCA 5th Sem.
08-06-2022
BCA 3rd Sem.
08-06-2022
B.Sc Computer Science 5th Sem.
08-06-2022
B.Sc Computer Science 1st Sem.
08-06-2022
M.Com 1st Sem.
08-06-2022
MFA(Textile & Designing) 1st Sem.
08-06-2022
MFA(Textile & Designing) 3rd Sem.
08-06-2022
MFA(Fashion & Designing) 1st Sem.
08-06-2022
MFA(Fashion & Designing) 3rd Sem.
08-06-2022
MFA(Drawing & Painting) 3rd Sem.
08-06-2022
MFA(Drawing & Painting) 1st Sem.
08-06-2022
MFA(Applied Arts) 3rd Sem.
08-06-2022
MFA(Applied Arts) 1st Sem.
08-06-2022
LL.b 1st Sem.
07-06-2022
B.Sc Home Science 5th Sem.
07-06-2022
M.Sc Physics 1st Sem.
07-06-2022
M.Sc Chemistry 1st Sem.
07-06-2022
M.A.Home Science 3rd Sem.
07-06-2022
M.A.Home Science 1st Sem.
07-06-2022
M.Com 1st Sem.
07-06-2022
B.Sc Computer Science 5th Sem.
07-06-2022
B.Sc Computer Science 3rd Sem.
07-06-2022
B.Sc Computer Science 1st Sem.
07-06-2022
M.Sc MicroBiology 3rd Sem.
07-06-2022
BCA 5th Sem.
07-06-2022
BCA 3rd Sem.
07-06-2022
BBA 5th Sem.
07-06-2022
CCSU MFA(Drawing & Painting) 3rd Sem
03-06-2022
CCSU MFA(Drawing & Painting) 1st Sem
03-06-2022
CCSU MFA(Applied Arts) 1st Sem
03-06-2022
M.Sc(AG) Genetics & Plant Breeding 3rd Sem.
01-06-2022
M.Sc(AG) Genetics & Plant Breeding 1st Sem.
01-06-2022
M.Sc(AG) Extension 3rd Sem.
01-06-2022
M.Sc(AG) Extension 1st Sem.
01-06-2022
M.Sc(AG) Horticulture 3rd Sem.
01-06-2022
M.Sc(AG) Horticulture 1st Sem.
01-06-2022
M.Sc(AG) Chemistry & Soil Science 1st Sem.
01-06-2022
M.Sc(AG) Agriculture Economics 3rd Sem.
01-06-2022
M.Sc(AG) Agriculture Economics 1st Sem.
01-06-2022
M.Sc(AG) Dairy Science & Technology 3rd Sem.
01-06-2022
M.Sc(AG) Dairy Science & Technology 1st Sem.
01-06-2022
M.Sc(AG) Agronomy 1st Sem.
01-06-2022
M.Sc(AG) Agronomy 3rd Sem.
01-06-2022
B.Com LL.b 1st Sem.
30-05-2022
B.A.LL.b 9th Sem.
30-05-2022
LL.b 5th Sem.
30-05-2022
M.Sc Zoology 1st Sem.
30-05-2022
M.Sc Mathematics 1st Sem.
30-05-2022
M.Sc Statistics 1st Sem.
30-05-2022
M.Sc Physics 1st Sem.
30-05-2022
M.Sc Botany 1st Sem.
30-05-2022
M.A.Sanskrit 1st Sem.
30-05-2022
M.A.Psychology 3rd Sem.
30-05-2022
M.A.Psychology 1st Sem.
30-05-2022
M.A.Political Science 3rd Sem.
30-05-2022
M.A.Mathematics 1st Sem.
30-05-2022
M.A.History 3rd Sem.
30-05-2022
M.A.Home Science 1st Sem.
30-05-2022
M.A.Hindi1st Sem.
30-05-2022
M.A.Geography1st Sem.
30-05-2022
M.A.English 1st Sem.
30-05-2022
M.A.Economics 1st Sem.
30-05-2022
M.Sc Bio Technology 3rd Sem.
30-05-2022
BCA 3rd Sem.
30-05-2022
BCA 3rd Sem.
30-05-2022
BCA 5th Sem.
30-05-2022
M.Sc Bio Informatics 3rd Sem.
28-05-2022
M.Sc Bio Chemistry 3rd Sem.
28-05-2022
M.Sc MicroBiology 3rd Sem.
28-05-2022
M.Sc Bio Technology 3rd Sem.
28-05-2022
BCA 5th Sem.
25-05-2022
BCA 3rd Sem.
25-05-2022
B.Com LL.b 7th Sem.
25-05-2022
B.Com LL.b 5th Sem.
25-05-2022
B.Com LL.b 3rd Sem.
25-05-2022
B.Sc Computer Science 5th Sem
24-05-2022
B.Sc Computer Science 3rd Sem
24-05-2022
B.Sc Computer Science 1st Sem
24-05-2022
B.A.LL.b 9th Sem.
24-05-2022
B.A.LL.b 7th Sem.
24-05-2022
LL.M 1st Sem.
24-05-2022
LL.b 5th Sem.
24-05-2022
LL.b 3rd Sem.
24-05-2022
M.Sc Zoology 3rd Sem.
24-05-2022
M.Sc Zoology 1st Sem.
24-05-2022
M.Sc Mathematics 3rd Sem.
24-05-2022
M.Sc Mathematics 1st Sem.
24-05-2022
M.Sc Statistics 3rd Sem.
24-05-2022
M.Sc Statistics 1st Sem.
24-05-2022
M.Sc Physics 3rd Sem.
24-05-2022
M.Sc Physics 1st Sem.
24-05-2022
M.Sc Chemistry 3rd Sem.
22-05-2022
M.Sc Chemistry 1st Sem.
22-05-2022
M.Sc Botany 3rd Sem.
22-05-2022
M.Sc Botany 1st Sem.
22-05-2022
M.Com 3rd Sem.
22-05-2022
BBA 5th Sem.
22-05-2022
M.A.Sociology 3rd Sem.
22-05-2022
17-11-2021
15-11-2021
15-11-2021
15-11-2021
15-11-2021
15-11-2021
02-11-2021
23-09-2021
03-06-2021
27-03-2021
19-03-2021
30-12-2020

Details of Chaudhary Charan Singh University

Full Name
Chaudhary Charan Singh University (CCS University)
Affiliations
UGC
Contact No
+91 121 2763539
Website
http://www.ccsuniversity.ac.in/
Founded
1965
Email
registrar@ccsuniversity.ac.in
Address
Meerut, Uttar Pradesh, India
City
Uttar Pradesh
State
Uttar Pradesh
Country
India
List of courses offered by Chaudhary Charan Singh University

Courses
Duration
Arts Courses
B.A. (Drawing and Painting)
3 Years
B.A. (Economics)
3 Years
B.A. (English)
3 Years
B.A. (Geography)
3 Years
B.A. (Hindi)
3 Years
B.A. (Political Science)
3 Years
B.A. (Sociology)
3 Years
B.A. (Statistics)
3 Years
B.A. (Urdu)
3 Years
B.Ed.
1 Years
B.P.Ed.
3 Years
B.Lib.I.Sc.
1 Years
M.A. (Ancient Indian History and Archaeology)
2 Years
M.A. (Communicative English)
2 Years
M.A. (Defence Studies)
2 Years
M.A. (Drawing and Painting)
2 Years
M.A. (Economics)
2 Years
M.A. (Education)
2 Years
M.A. (English)
2 Years
M.A. (Fine Arts and Painting)
2 Years
M.A. (Geography)
2 Years
M.A. (Hindi)
2 Years
M.A. (History)
2 Years
M.A. (Home Science)
2 Years
M.A. (Human Development)
2 Years
M.A. (Music)
2 Years
M.A. (Philosophy)
2 Years
M.A. (Political Science)
2 Years
M.A. (Psychology)
2 Years
M.A. (Sanskrit)
2 Years
M.A. (Social Work)
2 Years
M.A. (Sociology)
2 Years
M.A. (Urdu)
2 Years
M.Ed.
2 Years
M.Lib.Sc.
2 Years
M.P.Ed.
2 Years
M.Phil. (Economics)
2 Years
M.Phil. (Education)
1 Years
M.Phil. (English)
2 Years
M.Phil. (Geography)
2 Years
M.Phil. (Hindi)
2 Years
M.Phil. (History)
2 Years
M.Phil. (Mathematics)
2 Years
M.Phil. (Physical Education)
2 Years
M.Phil. (Political Science)
2 Years
M.Phil. (Psychology)
2 Years
M.Phil. (Public Administration)
18 Months
M.Phil. (Sanskrit)
2 Years
M.Phil. (Sociology)
2 Years
M.Phil. (Statistics)
2 Years
M.Phil. (Urdu)
2 Years
Diploma in French
3 Years
Diploma in Urdu
3 Years
Diploma of Proficiency in French
1 Years
Diploma in Proficiency in German
1 Years
Engineering Courses
M.Sc. (Nanotechnology)
2 Years
Medical Courses
B.D.S.
4 Years
Information Technology Courses
B.C.A.
3 Years
M.C.A.
3 Years
Science Courses
B.Sc. (Chemistry)
3 Years
B.Sc. (Clinical Nutrition)
3 Years
B.Sc. (Geography)
3 Years
B.Sc. (Home Science)
3 Years
B.Sc. (Physics)
3 Years
B.Sc. (Statistics)
3 Years
B.Sc. (Zoology)
3 Years
M.Phil. (Botany)
1 Years
M.Phil. (Microbiology)
2 Years
M.Phil. (Physics)
2 Years
M.Phil. (Zoology)
1 Years
M.Sc. (Applied Microbiology)
2 Years
M.Sc. (Biochemistry)
2 Years
M.Sc. (Bioinformatics)
2 Years
M.Sc. (Biotechnology)
2 Years
M.Sc. (Botany)
2 Years
M.Sc. (Chemistry)
2 Years
M.Sc. (Clothing and Textiles)
2 Years
M.Sc. (Environmental Science)
2 Years
M.Sc. (Food Nutrition)
2 Years
M.Sc. (Food Science and Technology)
2 Years
M.Sc. (Home Science)
2 Years
M.Sc. (Human Development)
2 Years
M.Sc. (Industrial Biotechnology)
2 Years
M.Sc. (Mathematics)
2 Years
M.Sc. (Medical Microbiology)
2 Years
M.Sc. (Microbiology)
2 Years
M.Sc. (Physics)
2 Years
M.Sc. (Polymer Science in Chemical Technology)
2 Years
M.Sc. (Statistics)
2 Years
M.Sc. (Toxicology)
2 Years
M.Sc. (Zoology)
2 Years
ADACP
1 Years
Management Courses
B.B.A.
3 Years
M.B.A.
2 Years
M.B.A. (International Business)
2 Years
M.H.R.D (Human Resource Development)
2 Years
Mass Communications Courses
M.A. (Mass Communication & Journalism)
2 Years
M.A. (Vyavasayic Hindi(Patrakarita evam Jansanchar))
2 Years
M.J.M.C.
2 Years
Law Courses
B.A. + L.L.B.
5 Years
L.L.B.
3 Years
L.L.M.
2 Years
Commerce Courses
M.Com.
2 Years
Agriculture Science and Technology Courses
M.Phil. (Genetics & Plant Breeding)
2 Years
M.Phil. (Horticulture)
2 Years
M.Sc. (Genetics and Plant Breeding)
2 Years
M.Sc. (Horticulture)
2 Years
M.Sc. (Plant Protection)
2 Years
M.Sc. (Seed Science & Technology)
2 Years
Post Graduate Diploma in Remote Sensing and Geographical Information System (GIS)
2 Years
Vocational Courses Courses
Advanced Diploma in English Communication and Presentation Skills
1 Years
List of colleges affiliated with Chaudhary Charan Singh University

| College Name | City |
| --- | --- |
| Babu Kamta Prasad Jain Mahavidyalya | Bagpat |
| Baraut College of Education | Bagpat |
| Indradev Girls Institute of Education and Technology | Bagpat |
| Indradev Institute of Education and Technology - IIET | Bagpat |
| Indraprastha College of Education and Technology | Bagpat |
| Lakhmi Chand Patwari College of Education | Bagpat |
| Mahadev Institute of Technology | Bagpat |
| Murti Devi Memorial College of Managemet | Bagpat |
| Phoolwati Institute of Law | Bagpat |
| Samrat Prithviraj Chauhan P.G. College | Bagpat |
| Shri Gopichand Mahavidyalaya | Bagpat |
| Shri Krishan Mahavidyalaya | Bagpat |
| Shri Krishna Mahavidyalaya | Bagpat |
| Syadwad Institute of Higher Education and Research - SIHER | Bagpat |
| Hazarilal Memorial Institute of Education and Technology | Bhaghpat |
| Janta Vedic College - JVC | Bhaghpat |
| Murti Devi Merorial College | Bhaghpat |
| Basanti Devi Degree College | Bulandshahr |
| Brahmanand Institute of Research Technology and Management - BIRTM | Bulandshahr |
| Brahmanand Mahavidyalaya | Bulandshahr |
| Ch. Harchand Singh Group of Colleges | Bulandshahr |
| Durga Prasad Baljeet Singh Post Graduate College | Bulandshahr |
| Gauri Shankar Girls Post Graduate College | Bulandshahr |
| IP College | Bulandshahr |
| Maharaja Agersen College of Higher Education | Bulandshahr |
| Modern International College of Education | Bulandshahr |
| NREC Post Graduate College | Bulandshahr |
| RJ Institute of Higher Education | Bulandshahr |
| Saraswati Vidya Mandir Law College - SVMLC | Bulandshahr |
| Shyamlal Saraswati Mahavidyalaya | Bulandshahr |
| VIIT - Degree College | Bulandshahr |
| Aster College of Education | Gautam Buddha Nagar |
| Ch. Charan Singh Group of Colleges | Gautam Buddha Nagar |
| Kisan Sahay Gokul Chand Degree College | Gautam Buddha Nagar |
| KM Mayawati Government Girls P.G. College | Gautam Buddha Nagar |
| Mihir Bhoj Balika P.G. College | Gautam Buddha Nagar |
| Mihir Bhoj College | Gautam Buddha Nagar |
| Noida College of Physical Education - NCPE | Gautam Buddha Nagar |
| Aastha Educational Institute | Ghaziabad |
| Adhunik Institute of Education and Research | Ghaziabad |
| Amogha Institute of Professional and Technical Education | Ghaziabad |
| Buddha Institute of Management and Technology | Ghaziabad |
| Ganpati Institute of Science and Technology | Ghaziabad |
| Ghaziabad Institute of Management and Technology - GIMT | Ghaziabad |
| Ginni Devi Modi Girls P.G. College | Ghaziabad |
| Global College of Law | Ghaziabad |
| H.R. Institute of Science and Technology - HRIST | Ghaziabad |
| Harsharan Das Dental College - HDDC | Ghaziabad |
| HLM Business School | Ghaziabad |
| HLM Girls College | Ghaziabad |
| HLM Law College | Ghaziabad |
| IAMR B.Ed. College | Ghaziabad |
| IME Law College - IMELC | Ghaziabad |
| Inderprastha Dental College and Hospital | Ghaziabad |
| Indraprastha Institute of Education and Management - IIEM | Ghaziabad |
| Inmantec School of Education | Ghaziabad |
| Institute of Applied Medicines and Research - IAMR | Ghaziabad |
| Institute of Dental Studies and Technologies - IDST | Ghaziabad |
| Institute of Management and Research - IMR | Ghaziabad |
| Institute of Professional Excellence and Management - IPEM | Ghaziabad |
| Institute of Professional Studies | Ghaziabad |
| Institute of Technical Education and Research Centre | Ghaziabad |
| Integrated School of Law | Ghaziabad |
| IPEM Law Academy | Ghaziabad |
| IPS Law College | Ghaziabad |
| ITS Dental College | Ghaziabad |
| JMS Professional School | Ghaziabad |
| Kamkus College of Law | Ghaziabad |
| Kisan Post Graduate College | Ghaziabad |
| Krishna Dental College | Ghaziabad |
| Lal Bahadur Shastri Training Institute - LBSTI | Ghaziabad |
| Lala Mangat Ram Mahavidyalaya | Ghaziabad |
| Mahalakshmi College for Girls | Ghaziabad |
| Mahatma Gautam Budhh Mahavidyalya | Ghaziabad |
| Manyavar Kanshiram Government Degree College | Ghaziabad |
| Mewar Institute of Management | Ghaziabad |
| Mewar Law Institute | Ghaziabad |
| Milestone Institute of Professional Studies | Ghaziabad |
| Modern College of Law - MCL | Ghaziabad |
| Modern College of Professional Studies | Ghaziabad |
| Modern Institute of Teacher Education | Ghaziabad |
| Multanimal Modi College | Ghaziabad |
| Radha Krishna Institute of Technology and Management - RKITM | Ghaziabad |
| Raj Kumar Goel Girls Degree College - RKGGDC | Ghaziabad |
| Ram Chameli Chadha Vishvas Girls P.G. College | Ghaziabad |
| Ramesh Chand Institute of Management | Ghaziabad |
| Reliable Institute | Ghaziabad |
| Royal College of Law | Ghaziabad |
| Sankalp Institute | Ghaziabad |
| Sant Ratan Das College of Education | Ghaziabad |
| Santosh College of Nursing | Ghaziabad |
| Saraswati College of Professional Studies | Ghaziabad |
| Shiva Institute of Management Studies - SIMS | Ghaziabad |
| Shree Bankey Bihari Dental College and Research Centre | Ghaziabad |
| Shri Madhav College of Education and Technology | Ghaziabad |
| The Institute for Higher Education | Ghaziabad |
| TPS Institute of Higher Education | Ghaziabad |
| Vedant College of Education - VCE | Ghaziabad |
| Vidyavati Mukand Lal Girls College | Ghaziabad |
| Arya Kanya PG College | Hapur |
| Ch. Mahendra Singh Degree College | Hapur |
| GS Ayurveda Medical College and Hospital | Hapur |
| J.M.S. Group of Institutions | Hapur |
| Rama Medical College Hospital and Research Centre | Hapur |
| Shri Saraswati Vidyalaya College | Hapur |
| Arya Kanya Pathshala Post Graduate College - AKP | Khurja |
| Adharshila College of Education | Meerut |
| Ambrish Sharma College of Education and Technology | Meerut |
| Apex Institute of Management Studies and Research | Meerut |
| APS College of Education | Meerut |
| Astron College of Education | Meerut |
| BDS Gurukul of Education | Meerut |
| BDS School of Law | Meerut |
| Beacon Institute of Technology - BIT | Meerut |
| Bhagwati College of Education | Meerut |
| Bhagwati College of Law | Meerut |
| Bhagwati College of Management and Technology | Meerut |
| Bhagwati Institute of Management and Technology - BIMT | Meerut |
| BL Academy of Higher Education | Meerut |
| Ch. Charan Singh College of Education and Technology | Meerut |
| Ch. Mahkar Singh College of Education | Meerut |
| Ch. Narendra Singh College | Meerut |
| College of Applied Education and Health Sciences - CAEHS | Meerut |
| Dadhichi College of Higher Education | Meerut |
| Deva Nagri College - D.N. College | Meerut |
| Dewan College of Education - DCE | Meerut |
| Dewan Law College - DLC | Meerut |
| DPM Institute of Education | Meerut |
| Dr. Shadi Lal College of Education | Meerut |
| FAIZ-E-AM Degree College | Meerut |
| Gyan Bharti Institute of Management Studies - GBIMS | Meerut |
| IIMT College of Education | Meerut |
| IIMT Law College | Meerut |
| Institute of Informatics and Management Sciences | Meerut |
| Institute of Professional Studies - IPS | Meerut |
| Jindal Institute of Education | Meerut |
| JP Institute of Education | Meerut |
| JP Institute of Education and Applied Science | Meerut |
| JSM Academy | Meerut |
| Kalka Dental College and Hospital | Meerut |
| Kishan Institute of Information Technology - KITE | Meerut |
| Kishan Institute of Teacher's Education - KITE | Meerut |
| Kishan Mahila Degree College - KMDC | Meerut |
| KMC College of Nursing and Paramedical Sciences | Meerut |
| Lala Lajpat Rai Memorial Medical College - LLRMMC | Meerut |
| Mahaveer Institute of Technology | Meerut |
| Meerut College | Meerut |
| Meerut College of Advance Technology | Meerut |
| Mohan College of Teacher's Education - MCTE | Meerut |
| Nanak Chand Anglo Sanskrit College | Meerut |
| Neelkanth Vidyapeeth | Meerut |
| NKBR College of Professional Studies | Meerut |
| Padmawati Bal Vidhyapeeth | Meerut |
| Presidency College of Education and Technology | Meerut |
| Pt. Sujan Singh Degree College - Institute of Advanced Management and Technology | Meerut |
| Raghunath Girls Post Graduate College | Meerut |
| Ram Nath Memorial College - R.N. College | Meerut |
| Rama College of Education | Meerut |
| Rani Laxmi Bai Mahila Degree College | Meerut |
| RIET Vidyapeeth | Meerut |
| RN Institute of Modern Management Education and Research Centre | Meerut |
| Samarth Institute for Education and Technology - SIET | Meerut |
| Sanskar Vidhya Bharti College of Education | Meerut |
| Savita Devi Mahavidayalaya - SDM | Meerut |
| Shaheed Bhagat Singh College of Education | Meerut |
| Shanti Institute of Education - SIE | Meerut |
| Shanti Institute of Technology - B.Ed. College | Meerut |
| Shatabdi Institute of Education | Meerut |
| Shree Bala Ji Degree College | Meerut |
| Shree Mahaveer Girls Degree College | Meerut |
| Shri Parshvanath Institute of Education and Research | Meerut |
| Sir Chhotu Ram Institute of Engineering and Technology | Meerut |
| Siya Ram Kasturi Devi College of Education | Meerut |
| SR College of Education - SRCE | Meerut |
| SRS Institute of Education and Technology | Meerut |
| Suryansh College of Higher Edcuation for Girls | Meerut |
| Sushil Institute of Management and Technology - SIMT | Meerut |
| Tejasvi College of Education | Meerut |
| Tirupati Institute of Science and Technology | Meerut |
| Translam College of Education | Meerut |
| Translam College of Law | Meerut |
| Trident College of Education - TCE | Meerut |
| Venkateshwara College of Education - VCE | Meerut |
| Venkateshwara Institute of Computer Science and Technology - VICST | Meerut |
| Vidya Institute of Creative Teaching - VICT | Meerut |
| Vinayak Vidyapeeth | Meerut |
| VIT College of Education - VITCE | Meerut |
| YSL College of Education | Meerut |
| Dr. Ram Manohar Lohia Institute | Modinagar |
| Ginni Devi Modi Institute of Education | Modinagar |
| KNGD Modi Institute of Fine Arts | Modinagar |
| Bhagwant College of Education | Muzaffarnagar |
| DAV College | Muzaffarnagar |
| Deen Dayal College of Law | Muzaffarnagar |
| Muzaffarnagar Medical College | Muzaffarnagar |
| SD College of Commerce | Muzaffarnagar |
| Shanti Devi Jain Degree College | Muzaffarnagar |
| Shri Ram College | Muzaffarnagar |
| Shri Ram College of Law | Muzaffarnagar |
| Sri Kund Kund Jain Post Graduate College | Muzaffarnagar |
| Swami Swarroopanand Institute of Management and Technology - SSIMT | Muzaffarnagar |
| Veetrag Swami kalyan Dev Degree College | Muzaffarnagar |
| Unique Education Institute | New Delhi |
| Chet Ram Sharma College of Education | Noida |
| Cosmos College of Education | Noida |
| Government Post Graduate College | Noida |
| Hierank School of Management Technology | Noida |
| IIMT College of Science and Technology | Noida |
| IMS Law College | Noida |
| Innovative Institute of Education and Technology | Noida |
| Institute of Management Studies - IMS Noida | Noida |
| Janhit College of Law | Noida |
| Kailash Institute of Nursing and Para-Medical Sciences - KINPMS | Noida |
| Lloyd Law College | Noida |
| Nightingale Institute of Nursing | Noida |
| Prakash Institute of Physiotheraphy Rehabilitation and Allied Medical Sciences | Noida |
| Radha Govind College of Education | Noida |
| Ram-Eesh Institute of Education - RIE | Noida |
| Rama Devi Kanya Mahavidyalaya | Noida |
| Shaheed Mangal Pandey Government Girls Post Graduate College | Noida |
| Balaji College of Law | Saharanpur |
| Ch. Virendra Singh Degree College | Saharanpur |
| Deepanshu Women's Degree College | Saharanpur |
| Deoband College of Higher Education | Saharanpur |
| Disha Bharti College of Management and Education | Saharanpur |
| Doon College of Education and Law | Saharanpur |
| Dwarikadheesh Research Education and Management School - DREAMS | Saharanpur |
| Gochar Mahavidyalaya | Saharanpur |
| Hari College of Law | Saharanpur |
| Harkesh Singh Rana Mahavidhyalya | Saharanpur |
| Islamia Degree College | Saharanpur |
| JV Jain College | Saharanpur |
| Krishna Institute of Education and Management | Saharanpur |
| Mahaveer Institute of Management and Technology | Saharanpur |
| Ornate Institute of Technology | Saharanpur |
| Saharanpur Institute of Advanced Studies | Saharanpur |
| Shakumbari College | Saharanpur |
| Shivalik Institute of Education | Saharanpur |
| Shri Krishna College of Law | Saharanpur |
| The Mrinalini College | Saharanpur |
| Tilak Ram Saini Girl's Degree College | Saharanpur |
| Vidhya Deep Degree College | Saharanpur |
| Vidya Devi Kanya Mahavidyalaya | Saharanpur |
| Jatan Swaroop Post Graduate College - JSPGC | Sikandrabad |
| Shah Satnam ji College of Education | Sirsa |