Chaudhary Sarwan Kumar Himachal Pradesh Krishi Vishvavidyalaya Palampur Exam Result 2022
Onlineresultportal.com | Updated: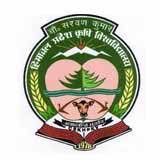 Chaudhary Sarwan Kumar Himachal Pradesh Krishi Vishvavidyalaya was formerly known as Himachal Pradesh Krishi Vishvavidyalaya is one of the prestigious Agriculture University in India which has completed more than 3 decades of its education and research service to the nation. This seat of higher learning was established at 1978 at Palampur in the Indian State of Himachal Pradesh. Chaudhary Sarwan Kumar Himachal Pradesh Krishi Vishvavidyalaya is ranked one of the fastest expanding Universities of the entire hilly region of Himachal Pradesh.
This University is accredited by Indian Council of Agricultural Research (ICAR) and is regarded to be an ISO 9001:2008 certified institution. It is also accredited by India's National Board of Accreditation (NBA). This affiliating University with over 1500 students, 4 constituent colleges, and 13 departments with research and extension centers is responsible to transform the agricultural scenario of Himachal Pradesh. Agricultural students of this University are privileged to get the best farming education in form of 6 Bachelors Degree Programmes, 22 Master Degree studies and 15 Doctorate Degree Programmes. This University promotes farming education in various fields of Agriculture, Veterinary and Animal Sciences, Home Science and Basic Sciences. This premium University also pledged to promote agricultural and non-agricultiral growth due to its extensive research programmes in all districts of Himachal Pradesh (except Shimla and Solan). It has promoted and developed need-based technologies for various regions of the State. It has also developed improved crop varieties and quintals of breeding seeds for major crops.
Aspiring students can log on to the official website of Chaudhary Sarwan Kumar Himachal Pradesh Krishi Vishvavidyalaya – www.hillagric.ac.in to achieve course information, fee structure knowledge, admission information and also get to know about important notifications related to the University. Moreover, students can also check www.onlineresultportal.com about information of other Indian Universities and also check results of various competitive examinations.
Details of Central University of Himachal Pradesh
Full Name
Csk Himachal Pradesh Agriculture University Palampur
Affiliations
UGC
Contact No
0189 423 0383
Website
www.hillagric.ac.in
Founded
November 1, 1978
Email
drtech@hillagric.ac.in
Address
Mandi - Pathankot Rd, Holta, Palampur, Himachal Pradesh 176062
City
Palampur
State
Himachal Pradesh
Country
India
List of courses offered by Chaudhary Sarwan Kumar Himachal Pradesh Krishi Vishvavidyalaya

Degree
Duration
Agriculture Science and Technology
B.Sc. (Agricultural Economics)
3 Years
B.Sc. (Agronomy)
4 Years
B.Sc. (Extension Education & Rural Sociology)
3 Years
B.Sc. (Horticulture Science)
3 Years
B.Sc. (Plant Pathology)
3 Years
B.V.Sc. & A.H.
5 Years
M.Sc. (Agriculture Biotechnology)
2 Years
M.Sc. (Agricultural Economics)
2 Years
M.Sc. (Agroforestry)
2 Years
M.Sc. (Agronomy)
2 Years
M.Sc. (Entomology)
2 Years
M.Sc. (Extension Education & Rural Sociology)
2 Years
M.Sc. (Genetics and Plant Breeding)
2 Years
M.Sc. (Horticulture)
2 Years
M.Sc. (Plant Pathology)
2 Years
M.Sc. (Soil Science & Agricultural Chemistry)
2 Years
M.Sc. (Tea Husbandry & Technology)
2 Years
M.Sc. (Vegetable Science)
2 Years
M.Sc. (Veternity Anatomy & Histology)
2 Years
Ph.D. (Agriculture Economics)
3 Years
Ph.D. (Agronomy)
3 Years
Ph.D. (Plant Breeding)
3 Years
Ph.D. (Plant Pathology)
5 Years
Ph.D. (Soil Science and Agriculture Chemistry)
3 Years
Ph.D. (Vegetable Science)
3 Years
Science
B.Sc. (Chemistry)
3 Years
B.Sc. (Environmental Science)
3 Years
B.Sc. (H.Sc) (Family Resource Management)
3 Years
B.Sc. (H.Sc.) (Human Development)
3 Years
B.V.Sc (Animal Genetics & Breeding)
3 Years
B.V.Sc (Veterinary Gynaecology & Obst.)
3 Years
B.V.Sc (Veterinary Parasitology)
3 Years
B.V.Sc (Veterinary Pathology)
3 Years
B.V.Sc (Veterinary Pharmacology & Toxicology)
3 Years
B.V.Sc (Veterinary Surgery & Radiology)
3 Years
B.V.Sc (Animal Nutrition)
3 Years
B.V.Sc (Veterinary Physiology)
3 Years
Bachelor of Veterinary Medicine
3 Years
M.Sc. (Biochemistry)
2 Years
M.Sc. (Environmental Science)
2 Years
M.Sc. (Extension and Communication)
2 Years
M.Sc. (Family Resource Management)
2 Years
M.Sc. (Food Science and Nutrition)
2 Years
M.Sc. (Human Development)
2 Years
M.Sc. (Microbiology)
2 Years
M.Sc. (Veterinary Gynaecology and Obstetrics)
2 Years
M.Sc. (Veterinary Medicine)
2 Years
M.Sc. (Veterinary Surgery & Radiology)
2 Years
M.V.Sc. ((Veterinary Anatomy & Histology)
2 Years
M.V.Sc. (Animal Breeding & Genetics)
2 Years
M.V.Sc. (Animal Nutrition)
2 Years
M.V.Sc. (Veterinary Gynaecology & Obstetrics)
2 Years
M.V.Sc. (Veterinary Medicine)
2 Years
M.V.Sc. (Veterinary Microbiology)
2 Years
M.V.Sc. (Veterinary Parasitology)
2 Years
M.V.Sc. (Veterinary Pathology)
2 Years
M.V.Sc. (Veterinary Pharmacology & Toxicology)
2 Years
M.V.Sc. (Veterinary Physiology)
2 Years
M.V.Sc. (Veterinary Surgery and Radiology)
2 Years
Ph.D. (Animal Breeding & Genetics)
3 Years
Ph.D. (Animal Nutrition)
3 Years
Ph.D. (Food Science and Nutrition)
3 Years
Ph.D. (Veterinary Anatomy & Histology)
3 Years
Ph.D. (Veterinary Surgery & Radiology)
3 Years
List of colleges affiliated with Chaudhary Sarwan Kumar Himachal Pradesh Krishi Vishvavidyalaya

S.No.
College Name
Palampur
1
College of Agriculture
2
College of Basic Sciences