Cooch Behar Panchanan Barma University Exam Result 2023
Onlineresultportal.com | Updated: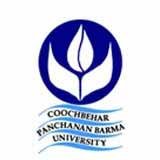 Cooch Behar Panchanan Barma University is a Public University located in Cooch Behar district in the Indian State of West Bengal. This University is named after the 19th-century Rajbongshi leader and social reformist, Panchanan Barma. This University is established in 2012 and is approved by the Government of West Bengal and the University Grants Commission. This University is also an affiliating University which provides affiliation to over 15 Colleges in and around Cooch Behar District. This seat of higher learning attracts students various backgrounds and parts of West Bengal to attain quality higher education. Every year over 1000 students takes admission to this University.
Cooch Behar Panchanan Barma University promotes its quality higher education through its experienced faculty members and guest faculty members. Here the faculty member ensures that each and every student is molded into an educated individual who makes a great career and works for the well—being of the society. The academic pattern and courses are designed the University officials keeping in mind about the present demand of education standard. Moreover, undergraduate, postgraduate and doctorate courses are offered by this University. Various subjects like Bengali, English, History, Geography, Philosophy, Hindi, Sanskrit, Political Science, Education, Law, Mathematics, Physics, Chemistry, Zoology and many more subjects are taught by its respective departments.
Aspiring students can check the University website- www.cbpbu.ac.in for admission details, courses and fees structures and other important updates and notifications. In addition to that, www.onlineresultportal.com is also involved in helping the students by providing all types of details about Indian Universities from all states of India.

Details of Cooch Behar Panchanan Barma University
Full Name
Cooch Behar Panchanan Barma University
Affiliations
UGC
Contact No
03582 229 030
Website
http://www.cbpbu.ac.in/
Founded
2012
Email
info@cbpbu.ac.in
Address
Vivekananda Street, Near Pilkhana
City
Cooch Behar - 736101
State
West Bengal
Country
India
List of courses offered by Cooch Behar Panchanan Barma University

| S. No. | Degree |
| --- | --- |
| 1 | BENGALI |
| 2 | SANSKRIT |
| 3 | HINDI |
| 4 | ENGLISH |
| 5 | HISTORY |
| 6 | PHILOSOPHY |
| 7 | POLITICAL SCIENCE |
| 8 | EDUCATION |
| 9 | M. COM |
| 10 | LL.M |
| 11 | PHYSICS |
| 12 | CHEMISTRY |
| 13 | MATHEMATICS |
| 14 | GEOGRAPHY |
| 15 | ZOOLOGY |
List of colleges affiliated with Cooch Behar Panchanan Barma University

| College Name | Address |
| --- | --- |
| A.B.N Seal College | P.O. & Dist. Cooch Behar, Pin - 736101 |
| Cooch Behar College | Kalighat Road, P.O. & Dist: Cooch Behar, Pin: 736101 |
| Thakur Panchanan Mahila Mahavidyalaya | P.O: & Dist. Cooch Behar, Pin:736101 |
| Dinhata College | P.O: Dinhata, Dist : Cooch Behar, Pin : 736135 |
| Mathabhanga College | P.O: Mathabhanga, Dist : Cooch Behar, Pin: 736160 |
| Netaji Subhas Mahavidyalaya | P.O: Haldibari, Dist : Cooch Behar, Pin : 735122 |
| Mekliganj College | P.O: Mekliganj, Dist : Cooch Behar, Pin: 735304 |
| Sitalkuchi College | P.O: Sitalkuchi, Dist : Cooch Behar, Pin: 736158 |
| Government College of Physical Education for Women, Dinhata | P.O: Dinhata, Dist : Cooch Behar, Pin: 736135 |
| Baneswar Sarathibala Mahavidyalaya | P.O: Baneswar, Dist : Cooch Behar |
| Ghoksadanga Birendra Mahavidyalaya | P.O: Ghoksadanga, Dist : Cooch Behar, Pin : 736171 |
| Bakshirhat Mahavidyalaya | P.O: Baxirhat, Dist : Cooch Behar, Pin: 736131 |
| Dewanhat College | P.O: Dewanhat, Dist : Cooch Behar |
| Madhusudan Hore Mahavidyalaya | P.O: Nishiganj, Dist : Cooch Behar, Pin: 736157 |
| Tufanganj Mahavidyalaya | P.O: Tufanganj New Town, Dist : Cooch Behar, Pin:736160 |
| Vashistha Institute for North Bengal and North East Developmental Studies | Vashistha Nagar, Vill: Chhotalau Kuthi, P.O: Bakshirhat, Cooch Behar – 736131. |