Deen Dayal Upadhyay Gorakhpur University DDUGU Exam Result 2023
Onlineresultportal.com | Updated: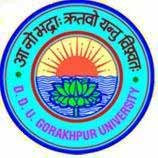 Deen Dayal Upadhyay Gorakhpur University is commonly known as Gorakhpur University was established in 1957 in Gorakhpur town. It is a teaching and residential cum affiliating University. This University boasts of a neat and beautiful campus and its area measures up to 300 acres with well-planned teaching and residential campuses. Deen Dayal Upadhyay Gorakhpur University is recognized by UGC, NAAC and Human resource development. NAAC has accredited B++ grade to this University.
The federal jurisdiction of this University is spread across 425 colleges in various districts of Gorakhpur division. Till date the educational institutes of 12 districts are under Gorakhpur University. Deen Dayal Upadhyay Gorakhpur University provides PHD, M.Phil, post- graduate and undergraduate courses. The various courses provided by this University are divided into the faculties of Agriculture, Art, Commerce, Education, Law and Science.
The university is renowned for its international exchange program. Various seminars and symposia takes place within the premises of university to promote international education and research opportunities to the students. "Research" is an important factor of Deen Dayal Upadhyay Gorakhpur University with a special mention of research programs initiated by the departments of Physics, Mathemetics and Chemistry. Some of the best research taken is in the field of molecular spectroscopy and the luminescence, theory of relativity, chemical research, etc.
The best website to know more about the university is www.ddugu.edu.in from where students can download the application form, fee structure, see important notifications dates etc. Aspirants can also use www.onlineresultportal.com to search information about other Public Universities as well.
Latest Updates

Result Announcement :Click Here

Date
Result of Third Semester CBCS Examination 2022-23
03-05-2023
Result Session (2021-22) (Improvement / Back Paper)
DDUGU B. A. Part-I
01-03-2023
DDUGU B. A. Part-II
01-03-2023
DDUGU B. A. Part-III
01-03-2023
DDUGU B. Com. Part-II
01-03-2023
DDUGU B. Sc. (Agriculture) Part-IV
23-03-2023
DDUGU B. Sc. (Home Science) Part-II
01-03-2023
Post Basic BSc Nursing (First Year)
24-06-2022
Basic BSc Nursing (First Year)
24-06-2022
Basic BSc Nursing (Second Year)
24-06-2022
Basic BSc Nursing (Third Year)
24-06-2022

Details of Deen Dayal Upadhyay Gorakhpur University

Full Name
Deen Dayal Upadhyay Gorakhpur University
Affiliations
UGC
Contact No
0551-2203098
Website
http://ddugorakhpuruniversity.in/
Founded
1957
Email
registrar@ddugorakhpuruniversity.in
Address
Civil Lines, Gorakhpur (U.P.) - 273009
City
Gorakhpur
State
Uttar Pradesh
Country
India
List of courses offered by Deen Dayal Upadhyay Gorakhpur University

Courses
PH.D.
M. Phil.
Post Graduate Courses ---
Master of Commerce (M.Com.)
Master of Business Administration (M.B.A.)
Master of Law (L.L.M.)
Master of Education
M. Sc. in Mathematics
M. Sc. in Statisitcs
M. Sc. in Physics
M. Sc. in Chemistry
M. Sc. in Statistics
M. Sc. in Botany
M. Sc. in Zoology
M. Sc. in Bio-Technology
M. Sc. in Electronics
M. Sc. in Agriculture (in Degree Colleges)
M. Sc. in Home Science
M. Sc. in Environment Science
M. Sc. in Microbiology
M.A. in Home Science
M.A. in Sociology
M.A. in Psychology
M.A. in Geography
M.A. in Ancient History
M.A. in History
M.A. in Economics
M.A. in Political Science
M.A. in Hindi
M.A. in English
M.A. in Sanskrit
M.A. in Philosophy
M.A. in Urdu
M.A. in Defense Studies & Strategic Studies
M.A. in Performing Arts
M.A. in Visual Arts
M.A. in Mathematics
Under Graduate Courses
Bachelor of Commerce
Bachelor of Business Administration
Bachelor of Law
Bachelor of Journalism & Mass Communication
Bachelor of Education
B.A. (Bachelor of Arts)
B.Com. (Bachelor of Commerce)
B. Sc. (Bachelor of Science)
B. Sc. in Agriculture
B. Sc. in Home Science
B.C.A. (Bachelor of Computer Applications)
B.J. in Hindi Department (Bachelor of Journalism)
Diploma Courses
Diploma in Yoga
Post Graduate Diploma in Disaster & National Security Management
Post Graduate Diploma in Information and Education Technology
Post Graduate Diploma in Textile & Costume Designing
List of colleges affiliated with Deen Dayal Upadhyay Gorakhpur University

| S. No. | College Name |
| --- | --- |
| 1 | Ambika Pratap Narayan P.G. College, Basti |
| 2 | Shivharsh Kisan P.G. College, Basti |
| 3 | Pt. Mahadev Shukla Krishak P.G. College, Gaur, Basti |
| 4 | Mahila Degree College, Basti |
| 5 | Rajkiya Degree College, Basti |
| 6 | Ramdhani Singh Nohara Devi Rajkiya Degree College, Gadaha Gautam, Kaptanganj, Basti |
| 7 | Rajkiya Degree College, Rudhauli, Basti |
| 8 | Rajkiya Degree College, Haraiya, Basti |
| 9 | Kisan L.T. Prashikshan Degree College, Basti |
| 10 | Suryabakhsh Pal Smarak Degree College, Bankati, Basti |
| 11 | Chaudhary Charan Singh Mahavidyalay, Padmapur Pandawnagar, Basti |
| 12 | P.V. Degree College, Karaja Bhanpur, Basti |
| 13 | Janaki Prasad Chaudhary Mahila Mahavidyalaya, Kataudha, Basti |
| 14 | Kanya Mahavidyalay, Gaighat, Basti |
| 15 | Sukhai Singh Mahavidyalay, Pipragautam, Basti |
| 16 | Brahamdutt Dwivedi Prabha Dwivedi Mahavidyalay, Ramgarh Chhawani, Basti |
| 17 | Jairam Raj Upadhyay Balika Mahavidyalay, Padaribabu, Parshurampur, Basti |
| 18 | Chaudhary Ram Charitra Parmeshwar Prasad Mahavidyalay, Mudadih, Basti |
| 19 | Sri Dukh Haran Singh Mahavidyalay, Vijainagar Turkvalia Babu, Basti |
| 20 | Chandra Gupt Maurya Prabhavansh Mahila Mahavidyalay, Mathauli, Basti |
| 21 | G.S. Mahavidyalay, Jamdih, Basti |
| 22 | Banshraji Devi Mahila Mahavidyalay, Parsava Jigana, Basti |
| 23 | Jaimata Rani Shrimati Dhansira Mahavidyalay, Karmahia Rudhauli, Basti |
| 24 | Sardar Ballabh Bhai Patel Mahavidyalay, Mahudar, Basti |
| 25 | Banarasi Yadav Bhup Narayan Pandey Mahavidyalay, Madanpur Sukrauli, Basti |
| 26 | R.B.S. Mahavidyalay, Payakpur, Basti |
| 27 | Purvanchal Degree College, Mundera, Basti |
| 28 | Karma Devi Smiriti Mahavidyalay, Sansarpur, Basti |
| 29 | Deenbandhu Mahavidyalay, Tenua, Basti |
| 30 | Vansh Bahadur Pal Mahavidyalay, Uchgawan, Basti |
| 31 | Santram Chaudhary Shrimati Rajkali Devi Educational Acadamy, Dasia, Basti |
| 32 | Sri Badri Prasad Meorial Acadamy Anu. Mahavidyalay, Janjankala Kudraha, Basti |
| 33 | Lakhpati Devi Ramkishor Mahila Mahavidyalay, Ektekwa, Basti |
| 34 | Bhagwan Das Mahavidyalay, Sikandarpur, Basti |
| 35 | Chandrika Prasad Mishra Mahavidyalay, Jogia Pathak, Shankarpur, Basti |
| 36 | Ram Sahay Singh Kanya Mahavidyalay, Moharipur, Basti |
| 37 | Pt. Rajan Mahila Degree College, Pachpedia, Basti |
| 38 | Patel Shikshan Prashikshan Mahila Degree College, Bhita Ramsen, Basti |
| 39 | Mohd. Umar Amjadia Mahavidyalay, Patkhauli, Safdeia Kala, Basti |
| 40 | Ashok Mahavidyalay, Aama Pandey (bharat Nagar), Basti |
| 41 | Prahlad Kumar Sushila Devi Shivraji Mahila Mahavidyalay, Pakardah, Basti |
| 42 | Rakesh Chaturvedi Degree College, Daskolawa, Basti |
| 43 | Rana Patru Singh Narendra Bahadur Singh Mahavidyalay, Kewcha, Basti |
| 44 | Ramcharit Chaudhary Mahavidyalay, Ganeshpur, Basti |
| 45 | Gauradevi Mahila Mahavidyalay, Sirkohia Haddi Bazar, Basti |
| 1 | Amit Mahavidyalaya, Amit Nagar, Sapaha Road, Kushinagar |
| 2 | Anuragi Devi Mahavidyalay, Bahuas, Kushinagar |
| 3 | Babu Tahsildar Shahi Smarak Mahavidyalaya, Singaha, Kushinagar |
| 4 | Badri Narayan Mahavidyalay, Jungal Gaighat, Kushinagar |
| 5 | Bagishwari Rambasi Mahila Mahavidyalay, Gurvaliya, Kushinagar |
| 6 | Bhagwant Pandey Mahavidyalay, Bodarwar, Kushinagar |
| 7 | Buddha P.G. College, Kushinagar |
| 8 | Devaki Devi Degree College, Pagara, Hata, Kushinagar |
| 9 | Gyan Bharti Mahavidyalay, Ragadganj, Kushinagar |
| 10 | Indu Devi Ram Pati Mahila Mahavidyalaya, Sewrahi, Kushinagar |
| 11 | Janki Devi Trimurti Mahavidyalay, Sakhvaniya, Kushinagar |
| 12 | Kalawati Devi Mahila Mahavidyalay, Dumari Malaw Nawmund Sukrauli, Kushinagar |
| 13 | Kali Prasad Mahila Mahavidyalay, Kanaura, Kushinagar |
| 14 | Kisan Degree College, Paikauli Hata, Kushinagar |
| 15 | Kisan P.G. College, Tamkuhi Road, Sewrahi, Kushinagar |
| 16 | Lilawati Devi Mahavidyalay, Piprajham, Kushinagar |
| 17 | Mahanth Shyam Das Mahavidyalay, Nebua, Raiganj, Kushinagar |
| 18 | Maharana Pratap Mahila Mahavidyalay, Chandarpur Laxmiganj, Kushinagar |
| 19 | P.K. Mahavidyalay, Patkhauli Fazilnagar, Kushinagar |
| 20 | Pragya Mahavidyalay, Narchochawa, Dharampur, Kushinagar |
| 21 | Premi Devi Samaj Kalyan Mahila Mahavidyalay, Padrauna, Kushinagar |
| 22 | Rajeshwar Pandey Memorial Mahavidyalaya, Turkpatti Mahuaou, Kushinagar |
| 23 | Rajkiya Mahavidyalay, Hata, Kushinagar |
| 24 | Ram Awadh Nishad mahavidyalay, Khotahi, Kushinagar |
| 25 | Ramchandra Manish Kumar Mahavidyalay, Kushinagar |
| 26 | Sardar Patel Mahavidyalay, Haraiya Bujurg, Horalapur, Kushinagar |
| 27 | Sarswati Devi Mahavidyalaya, Khadda Bazar, Kushinagar |
| 28 | Shil Sagar Mahavidyalay, Kindarpatti, Kushinagar |
| 29 | Shiv Dulari Devi Daldapat Shahi Mahila mahavidyalay, Ramkola, Kushinagar |
| 30 | Smt. Banni Devi Mahila Mahavidyalay, Padrauna, Kushinagar |
| 31 | Smt. Ramadevi Mahavidyalaya, Indrasenwa, Kushinagar |
| 32 | Sri Bhagwan Mahaveer P.G. College, Pawanagar, Fazilnagar, Kushinagar |
| 33 | Sri Mahaveer Degree College, Kaptanganj, Kushinagar |
| 34 | Sri Murlidhar Bhagwat Lal Mahavidyalay, Mathauli Bazar, Kushinagar |
| 35 | Sri Rajendra Yadav Mahavidyalay, Mandarvindwalia, Kushinagar |
| 36 | Sukhdev Prasad Tripathi Mahavidyalay, Bhathahi Khurd, Kushinagar |
| 37 | Swami Vivekanand Mahavidyalay, Pakadi (Mansoorganj), Kushinagar |
| 38 | Triveni Rai Kisan Mahila Mahavidyalay, Baliwa Bihar, Kushinagar |
| 39 | Udit Narayan P.G. College, Padrauna, Kushinagar |
| 40 | Vidyarthi Degree College, Jagdishpur, Bardiha, Kushinagar |
| 41 | Mata Dhanmati Devi Degree College, Kurahwan, Tekuatar, Kushinagar |
| 42 | Sri Gyanmati Umashankar Singh Mahila Mahavidyalaya, Tikar Ahirauli Bazar, Kushinagar |
| 43 | Rajali Devi Mahila Mahavidyalaya, Pargan Mathia, Kushinagar |
| 44 | Swami Dayanand Sarswati Degree College, Dhuriya, Kushinagar |
| 45 | Vidyawati Devi Mahavidyalaya, Vaishnavinagar, Jharahi, Tamkuhiraj, Kushinagar |
| 1 | Jawahar Lal Nehru Smarak P.G. College, Maharajganj |
| 2 | Lal Bahadur Shastri Smarak Degree College, Anandnagar, Maharajganj |
| 3 | Dr. Bhimrao Ambedkar Rajkiya Mahavidyalay, Maharajganj |
| 4 | Devi Sharan Degree College, Parsauna, Koluhui, Maharajganj |
| 5 | Rajiv Gandhi Degree College, Nautanwa, Maharajganj |
| 6 | Shree Akshaybar Singh Memorial Mahavidyalay Natwa Jangal, Maharajganj |
| 7 | Swarn Prabha Mahila Mahavidyalay, Aanand Nagar, Maharajganj |
| 8 | Chote Lal Damodar Prasad Shibban Lal Degree College Beesokhor, Maharajganj |
| 9 | Sonpati Devi Mahila Degree College, Maharajganj |
| 10 | Ram Prasad Singh Degree College, Siswa Bazar, maharajganj |
| 11 | Vijaynath Ramshekhar Mishra Degree College, Kaduaganj, Chiutahan Bazar, Maharajganj |
| 12 | Amrit Lal Mahavidyalay, Baikunthpur, Maharajganj |
| 13 | Dr. Ram Manohar Lohia Mahavidyalaya, Nautanwa, Maharajganj |
| 14 | Rajeev Gandhi Shiksha Mahavidyalay, Paisia Laxmipur, Maharajganj |
| 15 | Ramnaresh Smarak Degree College, Nagawa, Dhani Bazar, Maharajganj |
| 16 | Jagdish Prasad pandey Smarak Degree College, Devpur, Adda Bazar, Maharajganj |
| 17 | Sri Guru Gorakhnath Degree College, Jogia, Ghughali, Maharajganj |
| 18 | Paramhans Pal Degree College, Gurli, Maharajganj |
| 19 | Late Bhagwant Patel Panmati Devi Mahavidyalay, Chandarpur, Bashia Buzurag, Maharajganj |
| 20 | Vir Bahadur Singh Memorial Mahila Mahavidyalaya, Paniyara, Maharajganj |
| 21 | Sarswati Devi Mahavidyalay, Nichlaul, Maharajganj |
| 22 | Rajiv Gandhi Memorial Mahavidyalay, Lehra, Brijmanganj, Maharajganj |
| 23 | Lord Krishna Degree College, Bhagatpur (West) Fulmanaha Brijmanganj, Maharajganj |
| 24 | Saradar Ballabh Bhai Patel Kanya Mahavidyalay, Partawal Bazar, Maharajganj |
| 25 | Brijlal Smarak Mahavidyalay, Rajabari, Thuthibari, Maharajganj |
| 26 | Dhruwa Narayan Mahila Degree College, Hariharpur,Mithaura Bazar, Maharajganj |
| 27 | Pt. Kanshi Prasad Dixit Shikhan awam Prashikhan Mahavidyalay, Pakari Dixit, Maharajganj |
| 28 | Late Parameshwar Singh Memorial Mahavidyalaya, Mathura Nagar, Anandnagar, Maharajganj |
| 29 | Jhinaki Devi Smarak Degree College, Pharenda, Anandnagar, Maharajganj |
| 30 | Om Prakash Mahavidyalaya, Bahuar Kala, Jhulanipur, Maharajganj |
| 31 | Ram Rekha Rai Ganga Rai Mahila Mahavidyalaya, Rjive Nagar, Maharajganj |
| 32 | Gorakshnath Pithadhishwer Mahant Awaidhnath Mahavidyalay, Chauk Bazar, Maharajganj |
| 33 | Kaushal Kishor Tej Pratap Snatak Mahavidyalaya, Bagapar, Maharajganj |
| 34 | Vishva Shanti Niketan Mahavidyalaya, Rudrapur Bhaluhi, Maharajganj |
| 35 | Islamia Mahila Mahavidyalay, Harpur Chauck, Maharajganj |
| 36 | Shuv Prasann Singh Smarak Mahavidyalay, Bhitauli Bazar, Maharajganj |
| 37 | Kishan Adarsh mahavidyalay, Belwa, Maharajganj |
| 38 | Sri Balaji Mahavidyalay, Pakadi Naunia, Maharajganj |
| 39 | Bhagirathi Krishak mahavidyalay, Bhagirathpur, Maharajganj |
| 40 | Dr. Ambedkar Smarak awam Rajkishori Devi Mahila Mahavidyalay, Maharajganj |
| 41 | Sarswati Devi Balika Mahavidyalay, Brijmanganj, Maharajganj |
| 42 | Durgesh Nandani Vashishth Narayan Mahavidyalay, Sohrauna Tiwari, Maharajganj |
| 43 | Prabhawati Devi Moti Prasad Mahavidyalay, Belwatikar, Maharajganj |
| 44 | Sarswati Devi Mahila Mahavidyalay, Tikulahia Nichlaul, Maharajganj |
| 45 | Lalita Savitri Devi Mahila Mahavidyalay, Dhodhila Ghughuli, Maharajganj |
| 46 | Mishrabandhu Mahavidyalay, Bailohi Lalpur, Maharajganj |
| 47 | Matarani Rumali Devi Mahavidyalay, Nadua Bazar, Maharajganj |
| 48 | Rajendra Prasad Tarachand Mahavidyalay, Nichlaul, Maharajganj |
| 49 | Ram Manohar Lohia Mahavidyalay, Partawal, Maharajganj |
| 1 | Budh Vidyapeeth Mahavidyalay Naugarh, Siddharth Nagar |
| 2 | Ratan Sen Degree College Bansi, Siddharth Nagar |
| 3 | Shivpati Mahavidyalay Shohratgarh, Siddharth Nagar |
| 4 | Govt. Degree College, Dumeriaganaj, Siddharathnagar |
| 5 | Chaudhri Mahaveer Prasad Memorial Mahavidyalay Hathihwa, Bardpur, Siddharth Nagar |
| 6 | Budh Balika Degree College , Gautam Palli, Siddharth Nagar |
| 7 | Abul Kalam Azad Educational Institute Dumariya Ganj, Siddharth Nagar |
| 8 | Maulana Azad Mahavidyalay Baytaal, Kadirabad, Siddharth Nagar |
| 9 | Ram Adhare Chaurasia Mahavidyalay Bakainiha, Uska Bazar, Siddharth Nagar |
| 10 | Ram Bharose pandey Mahila Degree College, Khajuria, Siddharathnagar |
| 11 | Dr. Ram Manohar Lohia Mahavidyalaya, Itwa, Siddharathnagar |
| 12 | Late Asharfi Lal Mahavidyalay, Etauwa Jogiya, Siddharthnagar |
| 13 | Sri Ram Surya mani Degree College, Mahuwa Khurd, Dumeriaganj, Siddharathnagar |
| 14 | Late Gaukaran Singh Dinesh Mahavidyalaya, Chilihan, Siddharathnagar |
| 15 | Sarvajeet Kaushal Public Mahavidyalaya, Pindri Buzurg, Siddharth Nagar |
| 16 | Azad Mahavidyalaya, Karaunda Masina, Siddharathnagar |
| 17 | Virendra Mithileshwar Mahavidyalaya Mahadeya Lotan, Siddharathnagar |
| 18 | Murati Devi Smarak mahavidyalaya, Pakari, Uska Bazar, Siddharathnagr |
| 19 | Siddharath Mahavidyalaya, Bardpur, Siddharathnagar |
| 20 | Kallan Degree College, Thumhava Bhaiya, Khutahana, Siddharathnagar |
| 21 | Ram Akshaibar Mahavidyalay,Ramwapur Kurthia, Siddharathnagar |
| 22 | Kashinath Mahavidyalay, Karoda Khalasa, Siddharathnagar |
| 23 | Surya Mahavidyalay, Parasa Badhani, Siddharathnagar |
| 1 | Hira Lal Ram Niwas P. G. College, Khalilabad, Sant Kabir Nagar |
| 2 | Madhav Prasad Tripathi Rajkeeya Mahila Mahavidyalay Khalilabad, Sant Kabeer Nagar |
| 3 | Janta Vaidik Mahavidyalay Menhdawal, Sant Kabeer Nagar |
| 4 | Shree Tara Chand Mahavidyalay (Mithna) Dhanghata, Sant Kabeer Nagar |
| 5 | Sant Ram Krishna Param Hans Mahavidyalay Bashiya Gayghat, Sant Kabeer Nagar |
| 6 | Pt. Ambika Pratap Narayan Mahila Mahavidyalya, Mahadeva, Dumari, Santkabir Nagar |
| 7 | Uma Maheshwar Mahavidyalay, Bhogipur, Sant Kabeer Nagar |
| 8 | Awadh Center Of Education for Women, Khafaja, Semriwan, Sant Kabir nagar |
| 9 | Smt. Prabha Devi Mahavidyalay, Khalilabad, Santkabir Nagar |
| 10 | Shivshankar Chaturvedi Degree College, Tungpar, Santkabir Nagar |
| 11 | Baba Parvat Nath Degree College Parvatava Wishwanathpur, SantKabir Nagar |
| 12 | Premlata Mahila Degree College, Achhiya Mehadawal, Sant Kabir Nagar |
| 13 | Pt. Surya Narayan Chaturvedi College of Law, Khalilabad, Sant Kabir Nagar |
| 14 | R.P. Yadav Mahavidyalaya, Mahulli Bazar, Sant Kabir Nagar |
| 15 | Pt. Surya Narayan Chaturvedi Mahavidyalaya, Nathnagar, Sant Kabir Nagar |
| 16 | A.V.R.L. Degree College, Githani, Chandhar, Santkabir Nagar |
| 17 | Sri Samay G.H.A. Mahavidyalaya, Jairam Patti, Sant Kabir Nagar |
| 18 | Vidya Singh Jagnnath Singh Degree College, Koni (Sri Tameshwarnath Dham), Sant Kabir Nagar |
| 19 | G.P.S. Degree College Khalilabad, Santkabir Nagar |
| 20 | Srimati Shankar Dei Mahila Degree College, Ghanghata, Sant Kabir Nagar |
| 21 | Sant Kabir VidyaPeeth Mahavidyalya, Magahar, Sant Kabir Nagar |
| 22 | Sri Mohan Dhansira Mahavidyalaya, Jangal Belhar, Sant kabir Nagar |
| 23 | Sant Kabir Acharya Amrit Das Mahavidyalaya, Magahar, santkabir nagar |
| 24 | Bindra Pal Ugrsen pal Degree College, Sikthan (Parmeshwarpur), Sant Kabir nagar |
| 25 | Shubhi Devi Mahila Degree College, Khalilabad, Sant Kabir Nagar |
| 26 | Sardar Patel Degree College Bargadwa, Kopia, Santkabir Nagar |
| 27 | P. D. Law College, Khalilabad, Sant Kabeer Nagar |
| 28 | Munna Pal Kailashi Devi Mahavidyalaya, Kodwat, Santkabir Nagar |
| 29 | Chandrawati Devi Mahila Mahavidyalaya, Tameshwarnath Dham, Santkabir Nagar |
| 30 | Smt. Sundar Dei Mahila Mahavidyalay, Jairam Patti, Sant Kabir Nagar |
| 31 | Narpati Singh Mahavidyalaya, Ujarauta Kala, Sant Kabir Nagar |
| 32 | Late Janki Devi Smarak Mahila Mahavidyalaya, Bhagata, Sant Kabir Nagar |
| 33 | Brijlal Thakurai Mahavidyalaya, Jangal Belhar, Sant kabir Nagar |
| 34 | Devi Singh Smarak Mahavidyalya, Rajnauli (Sirsi), Santkabir Nagar |
| 35 | Amba K.P.S.B.P. College of Education, Hariharpur, Santkabir Nagar |
| 36 | Baijnath Adarsh Mahavidyalaya, Mundera Rai, Santkabir Nagar |
| 37 | Pt. Ambika Pratap Narayan Mahila Mahavidyalya, Mahadeva, Dumari, Santkabir Nagar |
| 38 | Pt. Rajat Degree College, Majhaua Parvata Vishwnathpur, Sant Kabir Nagar |
| 39 | Jeera Devi Mahila Mahavidyalay, Kolhua Lakada, Utrawal, Sant Kabir Nagar |
| 40 | Sharada Devi Memorial Degree College, Magahar, Sant Kbir Nagar |
| 41 | Prem Babu Sumitra Devi Mahila Mahavidyalay, Changera Mungera, Sant Kabir Nagar |
| 42 | Pt. Chandra Deo Pandey Mahavidyalay, Kolahi Haisar Bazar, Sant Kabir Nagar |
| 43 | Ganga Devi Kapil Deo Tiwari Mahavidyalay, Bhujaini, Sant Kabir Nagar |
| 44 | R.P. Yadav Mahavidyalaya, Mahulli bazar, Sant Kabir Nagar |
| 45 | Savitri Devi Mahila Mahavidyalay, Tughara Maur, Sant Kabir Nagar |
| 46 | Baba Molan Singh Smarak Mahavidyalay, Baijnathpur, Sant Kabir Nagar |
| 47 | Sheel Sanehi Degree College, Deokali Kala, Sant Kabir Nagar |
| 48 | Sri TilakdhariAtarwas Mahavidyalay, Siyar Mehdawal, Sant Kabir Nagar |
| 49 | N.R.C. Degree College, Mudadiha Beg, Sant Kabir Nagar |
| 1 | Madan Mohan Malviya P.G. College, Bhatparrai, Deoria |
| 2 | Swami Devanand P.G. College, Mathlar, Deoria |
| 3 | B. R. D. P. G. College, Deoria |
| 4 | Sant Vinoba P. G. College, Deoria |
| 5 | B. R. D. B. D. P. G. College, Ashram, Barhaj, Deoria |
| 6 | Ramji Sahay Mahavidyalay, Rudrapur, Deoria |
| 7 | Pt. Deena Nath Pandey Rajkeeya Mahila P. G. College, Deoria |
| 8 | Rajkeeya Mahavidyalay Indupur, Gauri Bazar, Deoria |
| 9 | Ravindra Kishore Shahi, Rajkeeya Mahavidyalay, Patherdeva, Deoria |
| 10 | Rajkeeya Mahila Mahavidyalay, Majhauliraj Salempur, Deoria |
| 11 | S. S. Walayat Husain Mahavidyalay Sitapatti, Banjaria, Deoria |
| 12 | Rainath Brahmdeo Mahavidyalay, Salempur, Deoria |
| 13 | Vishwanath Rai Kakand Mahavidyalay Khukhundu, Deoria |
| 14 | Khudaija Bibi Makhdoom Bakhsh Girls Degree College Laar, Deoria |
| 15 | Budh Mahavidyalay, Kedardham, Ratsiya Kothi, Deoria |
| 16 | Shruti Keerti Baudh Kanya Mahavidyalay Barhaj, Deoria |
| 17 | Ramgulam Rai P.G. College, Bankatashiv, Sallahpur, Deoria |
| 18 | Sarvanand Shandilya Yogeshwar Mahavidyalay, Jamua Tiwari, Salempur, Deoria |
| 19 | Laljee Rai Degree College, Khori Bari, Rampur, Deoria |
| 20 | Babua Jee Snatak Degree College, Pindi, Deoria |
| 21 | Sir Syed College of Commerce & Management, Aurangabad, Salempur, Deoria |
| 22 | Siddique Ahmad Mahavidyalay, Distauli Chanuki, Deoria |
| 23 | Ramashankar Krishak Mahavidyalaya, Mail, Deoria |
| 24 | Parameshwar Degree College, Nautan Hathiagarh, Deoria |
| 25 | Dulari Devi P.G. College, Bindawaliya, Bhikampur, Deoria |
| 26 | Oriental Law Institute, Deoria |
| 27 | Raksha Rao Rajnath Rao Degree College, Narayanpur, Deoria |
| 28 | Ma Sukali Devi Mahavidyalay, Sahjaur, Deoria |
| 29 | Shriram Mahavidyalaya, Teliya Kalan, Deoria |
| 30 | Shanti Devi Memorial Mahila Degree College, Divadhar, Pipramishra, Deoria |
| 31 | Maharaja Agrsen College of Commerece, Deoria |
| 32 | Smt. Kesha Devi Mahia Degree College, Pakari Virbhadra, Deoria |
| 33 | Dev Bandhu Degree College, Nonapar, Deoria |
| 34 | Chaudhary Charan Singh Degree College, Baraipar Pandey, Bankata, Deoria |
| 35 | Ram Manohar Lohia Degree College, Malibari, Bariyarpur, Barhara, Deoria |
| 36 | shamsuddin Ansari Mahila Degree,AbubakarNagar, Deoria |
| 37 | Radhika Devi Kailash Prasad Degree College, balua Chhapar, Pipra Chandrabhan, Deoria |
| 38 | Reshma Devi Degree College, Amwa, Sohanariya, Deoria |
| 39 | Shekh Shahid Mahila Degree College, Madanpur, Deoria |
| 40 | B.R.D.B.D. Mahila Degree College, Ashram Barhaj, Deoria |
| 41 | Swami Viveka Nand Degree College, Kotwa Mishra, Degree |
| 42 | Satyanarayan Mahavidyalay, Bharauli Baradihadal, Deoria |
| 43 | Late Ramlal Tripathi Degree College, Pipra Shukla, Deoria |
| 44 | Hiraman Mahatam Degree college, mahuadih, Deoria |
| 45 | Dr. Ram Manohar Lohia mahavidyalaya, Karaundi, Bhaluani, Deoria |
| 46 | Sita Devi Degree College, Byepass Road, Bhatni, Deoria |
| 47 | B.R.D. Degree College, Madapahi, Nonapar, Deoria |
| 48 | Bahadur Yadav Memorial Degree College, Nagar panchayat Bhatni, Deoria |
| 49 | Rajendra Babu Degree College, Bankatia Dubey, Deoria |
| 50 | Raja Devi Mahila Degree College, Sallahapur, Bhatni, Deoria |
| 51 | A.Y.T. College of Education, Ghataila Gaji, Deoria |
| 52 | Ramchandra Upadhyay Degree College, Dhanauti Bhatparrani, Deoria |
| 53 | Ranju Singh Degree College, Sonadi, Deoria |
| 54 | Kalpnath Rai Degree College, Laxmipur, Bhatni, Deoria |
| 55 | Pt. Srikrishan Upadhyay Mahila Mahavidyalay, Rudrapur, Deoria |
| 56 | Bageshwari Shikshan Sansthan Degree College, Maiel, Deoria |
| 57 | Prabhawati Devi Degree College, Kharawaniya Naveen, Ropan Chhapara, Lar, Deoria |
| 58 | Maa Singasani Devi Mahila Degree College, Nema, Deoria |
| 59 | Baba Baliraj Degree college, Devpar, Madanpur, Deoria |
| 60 | Shaheed Chandrashekhar Singh Sewa Sansthan Mahavidyalaya, Bardiha, Prashuram Lar, Deoria |
| 61 | Siddheshwar Shitaldev Narayan Mahavidyalay, Bharhe Chaura, Bhatani, Deoria |
| 62 | Nasima Begam Mahila Mahavidyalay Dharmkhor, Babu Ghati, Deoria |
| 63 | Sudama Devi Mahila Mahavidyalaya, Piparhiyan, Pakadi Babu, Bhatparani, Deoria |
| 64 | S. D. Memorial Snatak Mahavidyalaya, Nautan, Deoria |
| 65 | Sarovadi Devi Satyanarayan Mahila Mahavidyalaya, Pipra Chandrabhan (Mishra Tola), Deoria |
| 66 | Vidyawati Devi Mahila Mahavidyalaya, Damodarpur - Atrauli, Chakmokam Ali, Deoria |
| 67 | Lagna Devi Tarakant Mahila Mahavidyalaya, Ronihwa, Deoria |
| 68 | Indrasan Shiksha Sansthan Degree Collge, Demusa Ghati, Deoria |
| 69 | Satyanarayan Gupt Madhuri Devi Mahavidyalay, Banki, Deoria |
| 70 | Jai Bahadur Shahi Mahavidyalay, Bhingari Bazar, Deoria |
| 71 | Maa Sarswati Balika Mahavidyalay, Sohanpur, Deoria |
| 72 | Babu Kailash Prasad Mahavidyalay, Sawreji Kharag, Belwa Bazar, Deoria |
| 73 | Lilawati Devi Mahila Mahavidyalay, Sohanaria, Deoria |
| 74 | Ram Radhika Mahavidyalay, Chatia Mehrauna, Deoria |
| 75 | Maa Fulpati Devi Mahila Mahavidyalay, Rampur Karkhana, Deoria |
| 76 | Sharada Devi Mahila Mahavidyalay, Kurmi Patti, Pathardeva, Deoria |
| 77 | Rajeshwari Devi Ramsubhag Singh Mahavidyalay, Kurmipatti Pathardeva, Deoria |
| 78 | Ramesh Chandra Rao Navtappi Mahavidyalay, Rampur Gargh, Deoria |
| 79 | R.N. Mahavidyalay, Harnautha, Deoria |
| 80 | S.K. Kanya Mahavidyalay, Tilauli Sohnag, Deoria |
| 81 | Chandrabali Rai Mahavidyalay, Baghada Mahuari, Deoria |
| 82 | Dr. Ram Manohar Lohia Degree College, satraon, Deoria |
| 83 | Om Sai Kripa Mahavidyalay, Kundauli Lar, Deoria |
| 84 | Bhrigurashan Rai Mahila Mahavidyalay, Khaira Banua, Gauri Bazar, Deoria |
| 85 | Dr. Ram Manohar Lohia Mahavidyalay, Malibari Shahpur, Deoria |
| 86 | A.Y.T. Institute of Higher Education, Ghataila Cheti, Deoria |
| 87 | Sonia Mahila Mahavidyalay, Belwa Bazar, Deoria |
| 88 | Sri Bhagwan Dutt Mahila Mahavidyalay, Kakwal Gauri Bazar, Deoria |
| 89 | Badami DeviMahila Mahavidyalay, Marhawa, Deoria |
| 90 | Maa Singhasini Devi Mahila Mahavidyalay, Guddichakia, Baripur Kuti, Gader, Deoria |
| 91 | Manjoor Ali Mahavidyalay, Karjaha, Deoria |
| 92 | Jaishankar Kalawati Devi Mahila Mahavidyalay, Sallahpur, Deoria |
| 93 | Shanti Devi Memorial Degree College, Divadhar, Piprarohaniya, Deoria |
| 94 | Sri Dinesh Chandra Geeta Mahavidyalaya, Baruadih, Baikunthpur, Deoria |
| 95 | Dewata Devi Mahila Mahavidyalaya, Baghauchghat, Ahirauli, Deoria |
| 96 | Manti Devi Vishavnath Mahila Mahavidyalaya, Devpar, Madanpur, Deoria |
| 1 | B.R.D. Medical College, Gorakhpur |
| 2 | Mahavidyalay Bhatwali Bazar (Unwal), Gorakhpur |
| 3 | Pavitra Degree College Siktaur (Maniram), Gorakhpur |
| 4 | Jauwad Ali Shah Imambara Girls P. G. College, Gorakhpur |
| 5 | Shayameshwar Mahavidyalaya, Sikriganj, Gorakhpur |
| 6 | J. B. Mahajan Degree College, Chaurichaura, Gorakhpur |
| 7 | Bapu Degree College Peepeeganj, Gorakhpur |
| 8 | D. A. V. P. G. College, Gorakhpur |
| 9 | Mahatma Gandhi P. G. College, Gorakhpur |
| 10 | Digvijay Nath P. G. College, Gorakhpur |
| 11 | National P. G. College Barhalganj, Gorakhpur |
| 12 | St. Andrews College, Gorakhpur |
| 13 | D. D. U. Rajkeeya Mahavidyalay Sahjanwa, Gorakhpur |
| 14 | Veer Bahadur Singh Rajkeeya Mahavidyalay kampiyarganj, Gorakhpur |
| 15 | Sarvodaya Kissan Mahavidyalaya, Kaudiram, Gorakhpur |
| 16 | Vir Bahadur Singh Mahavidyalaya, Harnahi (Mahurawn), Gorakhpur |
| 17 | Ram Kawal Shahi Kanya Mahavidyalaya, Mahuapar, Gorakhpur |
| 18 | Smt. Draupadi Devi Tripathi Mahavidyalaya, Rudrapur, Khajani, Gorakhpur |
| 19 | V. S. A. V. Degree College, Gola, Gorakhpur |
| 20 | Islamia College of Commerce, Gorakhpur |
| 21 | Gangotri Devi Mahila Mahavidyalaya, Gorakhpur |
| 22 | Chandrakanti Ramavati Devi Arya Mahila Mahavidyalay, Gorakhpur |
| 23 | Saraswati Vidya Mandir Mahila Mahavidyalay, Aarya Nagar, Gorakhpur |
| 24 | Shree Krisna Mahavidyalay Bhantpar (Barhepurwa) malhanpar, Gorakhpur |
| 25 | Pt. Thakur Prasad Tripathi Kisan Mahavidyalay Aabhuram (Turkwaliya), Gorakhpur |
| 26 | Marwad Business School, Naseerabad, Gorakhpur |
| 27 | Digvijay Nath L. T. Parsikhchar Mahavidyalay, Gorakhpur |
| 28 | Jawahar Lal Nehru P. G. College Bansgaon, Gorakhpur |
| 29 | Banshi Cand Degree College Chilwan, Gorakhpur |
| 30 | Bacchi Devi Girls Degree College, Pandeypar, Kauriram, Gorakhpur |
| 31 | Bhawani Prasad Pandey Mahavidyalay Kareem Nagar, Gorakhpur |
| 32 | Shanti Sashaktikaran Degree College, Sidhuvapar, Barhalganj, Gorakhpur |
| 33 | Bhartiya Krishak Mahadiyalay, Piparsandi, Gorakhpur |
| 34 | Ramsakhi Ramnivas Girl Degree College, Bharauli, Gorakhpur |
| 35 | Netaji Subhash Chandra Bosh Mahavidyalay, Turra Bazar, Gorakhpur |
| 36 | Madhusadan Das Degree College, Asuran, Gorakhpur |
| 37 | Babu Purushottam Das Radha Raman Das Mahavidyalaya, Mahadev Jharkhandi, Gorakhpur |
| 38 | J. B. Mahajan Mahila Degree College, Chaurichaura, Gorakhpur |
| 39 | Kabutari Devi rajeshwar Tripathi Smarak mahavidyalaya, Balendrapuri, Dumari Khas, Gorakhpur |
| 40 | Baudhitha Educational Institute mahila Mahavidyalaya, bangawan, sahajanwa, Gorakhpur |
| 41 | Pt. Ram Komal Dwivedi Degree College, katka Purwa, Gorakhpur |
| 42 | Pt. Hari sahay Degree College, jaiti, Belghat, Gorakhpur |
| 43 | Banshraj Jaishree Degree College, Motiram Adda, Gorakhpur |
| 44 | Vir Bahadur Singh Memorial Mahila Mahavidyalaya, Industrial Area, Lachchhipur, Gorakhpur |
| 45 | Navals Degree College, Kusumahi, Gorakhpur |
| 46 | Maharana Pratap Mahavidyalay, Jungle Dhushan, Gorakhpur |
| 47 | Ram Girish Rai Mahavidyalaya, Dubauli, Gorakhpur |
| 48 | St. Joseph College for Women, Civil Lines, Gorakhpur |
| 49 | Indra gandhi girls Degree College, Rampur Taramandal, Gorakhpur |
| 50 | Late Deep narayan yadav Degree College, Jagdishpur Bhaluyan, Gorakhpur |
| 51 | Saraswati Devi Mahavidyalay, Nandapar, Jaitpur, Gorakhpur |
| 52 | Akhilbhagya Mahavidyalaya Ranapar, Gorakhpur |
| 53 | Narsingh Prasad Singh Mahavidyalaya, Urwa Bazar, Gorakhpur |
| 54 | Pacific College of Physiotherapy, Gorakhpur |
| 55 | M.P. Mahila Mahavidyalaya, Ramduttpur, Gorakhpur |
| 56 | Nath Chandravat Mahavidyalaya, jagdishpur, Gorakhpur |
| 57 | Pyari Devi Rajit Mahavidyalya, Tilaura, pali, Sahajanwa, Gorakhpur |
| 58 | Sardar Patel Institute of Science and Technology Mahavidyalaya, Moharipur, Gorakhpur |
| 59 | Dr. Ram Manohar Mahavidyalaya, Mahabir Chhapara, Gorakhpur |
| 60 | Blooming Buds Degree College,Maniram Siktaur, Gorakhpur |
| 61 | Purvanchal Institute of Dental Sciences, AL-4, Sector-7, GIDA, Gorakhpur |
| 62 | Kewla Sundar mahavidyalaya, Sathipar, Gorakhpur |
| 63 | Gyatri Devi Degree College, pathara, Badango, Gorakhpur |
| 64 | Sagar Mall Banka Degree college, Baragdahi, Bhathat, Gorakhpur |
| 65 | Swaran Jayanti Mahila Mahavidyalaya, Piperaich, Gorakhpur |
| 66 | Veer Abdul Hamid Smarak mahavidyalaya, Fatehpur, Jhungia, Gorakhpur |
| 67 | Hansraj Ram laldei mahavidyalaya, Jhudia(Khajani), Gorakhpur |
| 68 | Babu Laljee Singh mahavidyalaya, Bhagaura, Sahajanwan, Gorakhpur |
| 69 | Babu Jangi Singh Degree College, Gorakhpur |
| 70 | S.K.G.N. Degree College, Madapar, Kusumahi Bazar, Gorakhpur |
| 71 | Bacha Chand Smarak Dwaba Vikash Mahavidyalaya, Onapar, Belghat, Gorakhpur |
| 72 | Late Sarada Prasad Rawat Degree College, Bhiti Rawat, sahajanwa, Gorakhpur |
| 73 | A.P. Gupta & Srimati Geeta Devi Mahila mahavidyalaya, sangrampur, Unwal, Gorakhpur |
| 74 | B.N.B.P. Degree College, Maharajganj, Gorakhpur |
| 75 | Pt. Ramnayan ramsukh Degree College, Sohnag, Belghat, Gorakhpur |
| 76 | Draupadi Devi Vidhyanchal Mahavidyalaya, Ahirauli, sinhorwa, Gorakhpur |
| 77 | Srimati Subhraji Devi Degree College, Tiwari, Badhyapar, Gorakhpur |
| 78 | Prabhadevi Bhagwati Prasad Mahavidyalaya, Annantpur, sahajanwa, Gorakhpur |
| 79 | Dr. Shyam Narayan Rai Mahavidyalaya, bankata(Bhadsad), gola, Gorakhpur |
| 80 | Sri Gurukul mahavidyalay, Dadari, Barahalganj, Gorakhpur |
| 81 | Gramasthali Mahila Mahavidyalaya, Kakarakhor, Gorakhpur |
| 82 | S. R. Degree College, Gajpur, Banspar, Gorakhpur |
| 83 | Radhika Devi Mahavidyalaya, Karwal, Majhgawan (Gagaha), Gorakhpur |
| 84 | Parmeshwar Pandey Mahavidyalaya, Jungle Ekla No 2 (Hatwa), Gularia Bazar, Gorakhpur |
| 85 | Bhairav Prasad Mauraya Smarak Mahila Mahadiyalay, Vishunpura (Piparsandi) Gorakhpur |
| 86 | Ganga Jamuna Mahavidyalaya, Raiganj (Belwar Road), Gorakhpur |
| 87 | Sarswati Devi Kanya Mahavidyalaya, Bhathat, Gorakhpur |
| 88 | Ram Adhar Singh Mahavidyalay, Rajwal (Bheusha) Khajani, Gorakhpur |
| 89 | Swami Vivekanand Smarak Mahavidyalay, Chandi Keshwapur, Gorakhpur |
| 90 | Sadguru Ramashray Das Mahavidyalay, Pali Bansgao, Gorakhpur |
| 91 | Smt. Gyan Kumari Singh Kanya Mahavidyalay, Bathuapurwa, Gorakhpur |
| 92 | Babu Vishram Singh Mahila Mahavidyalay, Rohari, Gorakhpur |
| 93 | Chandrika Prasad Shukla Mahavidyalay, Jaurhar Gulriha Bazar, Gorakhpur |
| 94 | Smt. Tapeshwari Devi Mahila Mahavidyalay, Jungal Rasool No. 2, Nai Bazar, Gorakhpur |
| 95 | Late Ram Rahasya Mahavidyalay, Singhpur, Chaurichaura, Gorakhpur |
| 96 | Rana Dilip Chandra Singh Kismati Devi Vidyapeeth Mahavidyalay, Gorakhpur |
| 97 | Late Kalika Prasad Dubey mahavidyalay, Ekdanga Khajani, Gorakhpur |
| 98 | Bachchi Devi Ramdeo Chaubey Mahavidyalay, Ajaypuri Bhauapar Sardarnagar, Gorakhpur |
| 99 | Bhagwandas Shakuntala Devi Women Educational Institute Badurahia Chauraha, Chaurichaura, Gorakhpur |
| 100 | Mahanth Ramashankar Das Mahavidyalay, Gorakhpur |
| 101 | Sarswati Devi Smarak Kanya Mahavidyalay, Bhaurihwa Bhagwanpur Rigauli Bazar via Kampearganj, Gorakhpur |
| 102 | Raghaw Prasad mashali Devi Mahila mahavidyalay, Viku Bhaisa bazar, Gorakhpur |
| 103 | Shyama Mall Mahavidyalay, Amahia, Gorakhpur |
| 104 | Veer Bahadur Singh Smarak Mahavidyalay, hariharpur Sairo, Gorakhpur |
| 105 | Brahmeshwari Mahila Mahavidyalay, Majhgawan bansgaon, Gorakhpur |
| 106 | Gautam Mahavidyalay, Dadhadih Thawaipar, Gorakhpur |
| 107 | Kailasi Devi Kesaw Prasad Mahila mahavidyalay, Diggha Munddeva Khajani, Gorakhpur |
| 108 | Kaveri Devi mahila Mahavidyalay, Gayghat, Barahalganj, Gorakhpur |
| 109 | Vimal Mahila Mavidyalaya, Manas Vihar, Padari Bazar, Gorakhpur |
| 110 | Amrawati Devi Mahavidyalaya, Jaipalpar, Khajani, Gorakhpur |
| 111 | Sona Lal Jha Shakuntala Devi Mahila Degree College, Jungal Kshatradhari, Jhungia Bazar, Gorakhpur |
| 112 | Haridwar Bhatt Smarak mahavidyalaya, rajpur, gagha, Gorakhpur |
| 113 | Babu Gulab Singh Mahavidyalaya, Pova, Bankata, Gorakhpur |
| 114 | Veer Shivaji Degree College, Sarhari, Gorakhpur |