Dharmsinh Desai University Exam Result 2023
Onlineresultportal.com | Updated: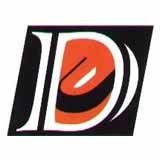 Dharmsinh Desai University is one of the top premier institutions located at Nadiad in the Indian State of Gujarat. It is regarded to be one of the important seats of higher education in Technology and Engineering since its inception in 1968 the then Member of Parliament, Dharmsinh Dadubhai Desai. This University is well recognized and affiliated by UGC, NAAC, NBA, AIU and AICTE. This University is also well known in international platforms also, United Kingdom based educational organization called "Oxford Summit for Leaders" has accredited the best regional University. This is the first ever Indian University to get such award outside Europe. Moreover, recently Dharmsinh Desai University is ranked among Asia's 100 best Universities by the WCRC Leaders Asian Education Excellence Summit & Awards.
Every year hundreds of students were admitted to the undergraduate, postgraduate and doctorate courses of Engineering and Technology, Pharmacy, Dental Sciences and Information and Management. The 42 acres land area of Dharmsinh Desai University is well equipped with facilities like good library, LAN and computers, playground and sports room, multimedia hall, seminar hall, conference hall and other world-class facilities. Since last two decades this University has maintained a healthy record of 97% averages pass result, healthy placement record, many research programs and also a 50 decade experience in teaching and education.
Aspiring students who want to study in this premier University can directly apply online and download their admission form and admit cards from its official website – www.ddu.ac.in. Moreover, they can also check the courses patterns, various disciplines of study programmes and its fee structures and other details.
Dharamsinh Desai University Result on ddu.ac.in
The Dharamsinh Desai University (DDU), traced to Nadiad in the Indian state of Gujarat, declares the examination results of its different affiliated courses on its official portal, https://www.ddu.ac.in/. Students who have appeared for the DDU course exams should browse its official website to check/download their results.
Once the DDU releases the examination results, you should visit the home page of its official web portal. Start by searching for the "Examinations Result" page and click on it. By doing so, the system will direct you to the "Exam Results" page. Here, proceed by tapping the relevant result link. Upon doing so, the system exhibits your DDU examination result on the screen. Remember, it is important to have a print copy of your exam result for your records.
The DDU has provisions for a range of UG, PG, and PhD programs in various disciplines. The DDU offers courses in several fields: Management & Information Science, Pharmacy, Medical Science & Technology, and Dental Science.
Details of Dharmsinh Desai University
Full Name
Dharmsinh Desai University
Affiliations
UGC
Contact No
0268 252 0502
Website
www.ddu.ac.in
Email
egistrar@ddu.ac.in
Founded
1968
Address
College Road, Nadiad, Gujarat 387001
City
Nadiad - 387001
State
Gujarat
Country
India
List of courses offered by Dharmsinh Desai University

Degree
Duration
Engineering Courses
B.E. (Chemical Engineering)
4 Years
B.E. (Civil Engineering)
4 Years
B.E. (Computer Engineering)
4 Years
B.E. (Electronics & Communication Engineering)
4 Years
B.E. (Instrumentation & Control Engineering)
4 Years
B.E. (Mechanical Engineering)
4 Years
B.Tech. (Chemical Engineering)
4 Years
B.Tech. (Civil Engineering)
4 Years
B.Tech. (Computer Engineering)
4 Years
B.Tech. (Electronics & Communication Engineering)
4 Years
B.Tech. (Instrumentation & Control Engineering)
4 Years
B.Tech. (Mechanical Engineering)
4 Years
M.E. (Chemical Engineering)
2 Years
M.E. (Computer Engineering)
2 Years
M.Tech. (Chemical Engineering)
2 Years
M.Tech. (Computer Engineering)
2 Years
M.Tech. (Electronics and Communication Engineering)
2 Years
M.Tech. (Information Technology)
2 Years
M.Tech. (Instrumentation and Control Engineering)
2 Years
M.Tech. (Instrumentation)
2 Years
M.Tech. (Civil Engineering (Geotechnical Engg.))
2 Years
M.Tech. (Civil Engineering (Structural Engg.))
2 Years
Diploma in Chemical Engineering
3 Years
Medical Courses
B.D.S.
3 Years
B.Pharm
4 Years
Science Courses
Ph.D.
2 Years
Management Courses
B.B.A.
3 Years
M.B.A.
2 Years
Commerce Courses
B.Com.
3 Years
Information Technology Courses
B.C.A.
3 Years
B.E. (Information Technology)
4 Years
B.Tech. (Information Technology)
4 Years
M.C.A.
3 Years
List of colleges affiliated with Dharmsinh Desai University

| City | College Name |
| --- | --- |
| Delhi | Institute of Genomics and Integrative Biology |
| Nadiad | Dharmsinh Desai Institute of Dental Sciences |