Dr. Babasaheb Ambedkar Open University Exam Result 2022
Onlineresultportal.com | Updated: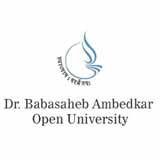 Dr. Babasaheb Ambedkar Open University is a public institution established in 1994 for higher learning through distance education mode. This seat of higher learning is situated in Ahmedabad in the Indian State of Gujarat offering various kinds of certificate courses, diploma and degree programmes. Dr. Babasaheb Ambedkar Open University is the seventh Open University in the country offering over 72 programmes with enrollment of one lakh students to more than 500 study centres. This University is helpful for those who want to complete their incomplete dream of gaining higher education.
Young students and professionals prefer this Open University for getting higher education which they can do so with their jobs. Dr. Babasaheb Ambedkar Open University offers higher education in schools of Humanities and Social Sciences, Commerce and Management, Education and Technology and Computer Science. Some of the remarkable milestones of this Open University make this institute the most sought after destination to shape the right career choice. It has collaborated with the Indian Institute of Hotel and Tourism Management (Pune) and has introduced 28 professional courses in Hotel Management, Food, Processing, Tourism, Foreign Languages, etc. This University has also shake hands with The United Kingdom Open University to implement many kinds of courses; one of them is the World Class Business English.
Aspiring students and young professionals who want to pursue their unfinished dream of higher education through Dr. Babasaheb Ambedkar Open University can apply online and get their admission forms directly through its official website – www.baou.edu.in . Here they can also check courses, fees structures, admission details and other notifications. Moreover, www.onlineresultportal.com is also useful to get information about Dr. Babasaheb Ambedkar Open University. This website is equally helpful for the students to get information about other Indian Open Universities as well.
Details of Dr. Babasaheb Ambedkar Open University
Full Name
Dr. Babasaheb Ambedkar Open University
Affiliations
UGC
Contact No
02717 297 170
Website
www.baou.edu.in
Email
feedback@baou.edu.in
Founded
1994
Address
Ahmedabad, Gujarat, India
City
Ahmedabad
State
Gujarat
Country
India
List of courses offered by Dr. Babasaheb Ambedkar Open University

Degree
Duration
Arts Courses
B.A.
3 Years
B.Ed.
1 Years
Bachelor of Library and Information Science (B.Lib.I.Sc.)
1 Years
M.A. (English)
2 Years
M.A. (Gujarati)
2 Years
M.A. (Hindi)
2 Years
M.A. (Sociology)
2 Years
Diploma in Creative Writing in English
4 Years
Diploma in Creative Writing in Hindi
4 Years
Diploma in Sanskrit
3 Years
Post Graduate Diploma in Distance Education
1 Years
Certificate in NGO Management
6 Months
Certificate in Participatory Forest Management (CPFM)
6 Months
Certified Course in Dr. Babasaheb Ambedkar
2 Years
Certified Course in Yog Science
2 Years
Certified Course in Personal Communication Skills in English: Level-1
2 Years
Certified Course in Teaching of English
2 Years
Medical Courses
Diploma in Patient care assistant
4 Years
Diploma in Village Health Worker
4 Years
Certificate in Child Health
6 Months
Certified Course in Better Parenting
2 Years
Certified Course in Traditional Birth Attendant
2 Years
Certified Course in Childcare & Development
2 Years
Certified Course in Food and Nutrition
2 Years
Science Courses
Ph.D.
2 Years
Diploma in Operation Research (DOR)
1 Years
Certificate in Environmental Studies (CES)
6 Months
Certified Course in Computer Concept-BAOU
2 Years
Certified Course in Environment Awareness
2 Years
Certified Course in Computing
2 Years
Certified Course in Personal Computer Software
2 Years
Management Courses
B.B.A.
3 Years
B.B.A. (Air Travel Management)
3 Years
B.B.A. (Banking and Insurance)
3 Years
B.B.A. (Hotel Management and Tourism)
3 Years
Diploma in Financial Management
4 Years
Commerce Courses
B.Com.
3 Years
Diploma in Advance Accounting
4 Years
Diploma in Advance Cost Accounting
4 Years
Diploma in Mother & Child Health & Family Welfare
4 Years
Diploma in Operational Research
4 Years
Professional Courses Courses
Diploma in Insurance
1 Years
Certificate Course in Tourism Marketing
2 Years
Certified Course in Tourism Management
2 Years
Information Technology Courses
B.C.A.
3 Years
M.C.A.
3 Years
Law Courses
Certified Course in Human Rights
2 Years
Vocational Courses Courses
Certificate Course in Anganwadi Workers (CCAW)
1 Years
Multimedia, Animation and Gaming Courses
B.C.A. (Multimedia & Animation)
3 Years
Yoga and Naturopathy Courses
Certificate Course in Naturopathy
1 Years
List of colleges affiliated with Dr. Babasaheb Ambedkar Open University

| City | College Name |
| --- | --- |
| Ahmedabad | Neelkanth School of Hotel Management |
| Mathura | Sachdeva Institute of Education |
| Vadodara | Jindal School of Hotel Management - JSHM |
| Vadodara | Sardar Patel Institute of Management Science and Technology |