Dr. B.R.Ambedkar Open University BRAOU Exam Result 2023
Onlineresultportal.com | Updated: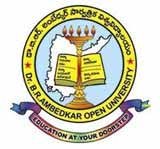 Dr. B. R. Ambedkar Open University is also known as Telangana University which is a Public University situated in the city of Hyderabad in Telangana, India. Established in 1982, this University is recognized by the University Grants Commission. The main aim of this University is to make available an opening to those students who are not stable enough to avail themselves of the facilities for higher education through regular on-campus study at usual colleges and universities. Moreover, this University offers flexibility in eligibility, age of entry, choice of courses, method of learning, conduct of exams and operation of academic programmes.
Dr. B. R. Ambedkar Open University offers various undergraduate, postgraduate and research courses in Arts, Science, Commerce, Engineering and Management. There are 117 study centers scattered around the twin cities of Hyderabad and Secundarabad. Here experienced faculty members provide quality education not only through theoretical mode but also through practical approach like varieties of information media including Radio, TV, films, audio cassette and the printed study material. This University also arranges counseling programmes and practical lessons which makes way for the traditional teacher-student interaction in an efficient way.
For more information about Dr. B. R. Ambedkar Open University students can check its official website- www.braou.ac.in for details related to admission, courses, fees structures and other important notifications. Moreover, www.onlineresultportal.com is also an useful educational website which provides information about all Indian Universities state wise.
Latest Updates:

Examination Notifications : Click Here

Date
Revaluation Results for B.L.I.Sc II Semester February 2023
22-05-2023
MBA(I,II and III Year) Examination Results Jan/Feb-2023
03-05-2023
PG (MA, M.Com& M.Sc) I and II Year Examination Results Jan/Feb-2023
29-04-2023
MA Journalism and Mass Communication II and IV Semester Examination Results Jan/Feb-2023
29-04-2023
B.Ed (Special Education) II and IV Semester Examination Results Jan/Feb-2023
29-04-2023
BLISc II Semester Examination Results Jan/Feb-2023
21-04-2023
MBA II and III Semester Examination Results Jan/Feb-2023
21-04-2023
Download Hall Tickets for BLiSC I semester, MBA I and III Semesters,M.A. Journalism & Mass Communication I and III Semesters and B.Ed. (SE) 1st, 3 rd& 5th Semesters April/May-2023
20-04-2023
Registration for UG CBCS VI Semester Exams May/June-2023
20-04-2023
BRAOU MBA II and III Semester Examination Results Jan/Feb-2023
13-04-2023
BRAOU UG (Old batch) I Year, II Year and III Year Revaluation Results December-2022
11-04-2023
BRAOU Revaluation Results for B.L.I.Sc I Semester August 2022
10-04-2023
BRAOU Download UG(CBCS) V-Semester March-2023 Exam Hall tickets
13-03-2023
BRAOU M.Phil Part-I/Pre-Ph.D Result Dec-2022
22-02-2023
BRAOU UG(CBCS) II semesters Revaluation Results August 2022
20-01-2023
BRAOU UG(CBCS) IV semesters Revaluation Results August-2022
27-12-2022
BRAOU BLISc I Semester Examination Results August-2022
22-12-2022
BRAOU MA Journalism and Mass Communication I,II,III and IV Semester Examination Results August-2022
08-12-2022
BRAOU MBA I,II and IV Semester Examination Results Aug/Sep-2022
02-12-2022
BRAOU Revaluation Result of B.Ed(SE) I,II,III,IV&V Semesters July-2022
25-11-2022
BRAOU UG(CBCS) I semesters Revaluation Results May-2022
21-11-2022
BRAOU PG Iyear,IIyear,MBA and All Diplomas Examination Results July-2022
09-11-2022
BRAOU UG CBCS IV Semester Examination Results August-2022
09-11-2022
BRAOU PG I Year and II Year(Except English, Psychology, MBA & All Diplomas) Examination Results July 2022
02-11-2022
BRAOU UG(CBCS) VI semesters Revaluation Results June-2022
28-10-2022
BRAOU UG (Old Batches 2016 or before batches) I,II AND III Year May/June-2022 Revaluation Results
22-10-2022
B.Ed(Special Education) I and III Semester Examination Results Jul-2022
14-10-2022
UG(CBCS) III and V semesters Revaluation Results April-2022
01-10-2022
BRAOU M.A.Sociology I year and II year Examination Results July-2022
27-09-2022
BRAOU BLISc Second Semester Revaluation Result April-2022
27-09-2022
UG CBCS I Semester Examination Results May-2022
23-09-2022
MBA HHCM Entrance Test-2022 Final Results with Ranks
23-09-2022
B.Ed(SE) II,IV and V semester Examination Results May/July-2022
23-09-2022
UG(OLD BATCH) I , II & III YEAR EXAM RESULTS MAY/JUNE-2022
22-08-2022
BLISc First Semester Revaluation Result Oct-2021
22-08-2022
Download Hall Tickets for MA Journalism and Mass Communication I and III Semester
14-08-2022
BRAOU UG(CBCS) IV-Semester August-2022 Exam Hall tickets Released
07-08-2022
BRAOU UG(CBCS) II semesters Revaluation Results Feb-2022
07-08-2022
UG CBCS V Semester Examination Results April-2022
05-08-2022
B.LISc II-Semester, M.B.A III-Semester and JMC II,III and IV Semester March/April-2022 Exam Results
21-07-2022
M.B.A III-Semester and JMC II,III and IV Semester March-2022 Exam Results
14-07-2022
UG(CBCS) IV semesters Revaluation Results Feb-2022
14-07-2022
UG CBCS III Semester Examination Results April-2022
14-07-2022
UG Revaluation Results
24-06-2022

Details of Dr. B.R.Ambedkar Open University
Full Name
Dr. B.R.Ambedkar Open University
Affiliations
UGC
Contact No
040 2368 0333
Website
www.braou.ac.in
Founded
1982
Email
vc@braou.ac.in
Address
Prof.G.Ram Reddy Marg, Road No:46, Jubilee Hills, Hyderabad, Telangana 500033
State
Telangana
Country
India
List of courses offered by Dr. B.R.Ambedkar Open University

Degree
Duration
Arts Courses
B.A.
3 Years
B.A. (Public Relations)
3 Years
B.Ed.
1 Years
B.Ed. (Special Education)
1 Years
Bachelor of Library and Information Science (B.Lib.I.Sc.)
1 Years
M.A. (Economics)
2 Years
M.A. (English)
2 Years
M.A. (Hindi)
2 Years
M.A. (History)
2 Years
M.A. (Mathematics)
2 Years
M.A. (Political Science)
2 Years
M.A. (Public Administration)
2 Years
M.A. (Sociology)
2 Years
M.A. (Telugu)
2 Years
M.A. (Urdu)
2 Years
M.Ed.
2 Years
M.Lib.Sc.
2 Years
M.Phil. (Development Studies)
3 Years
M.Phil. (Economics)
2 Years
M.Phil. (English)
2 Years
M.Phil. (Geography)
2 Years
M.Phil. (History)
2 Years
M.Phil. (Library & Information Science)
2 Years
M.Phil. (Mathematics)
2 Years
M.Phil. (Political Science)
2 Years
M.Phil. (Public Administration)
18 Months
M.Phil. (Sociology)
2 Years
Ph.D. (Development Studies)
3 Years
Ph.D. (Economics)
3 Years
Ph.D. (English)
3 Years
Ph.D. (History)
3 Years
Ph.D. (Library & Information Science)
3 Years
Ph.D. (Political Science)
3 Years
Ph.D. (Public Administration)
3 Years
Ph.D. (Sociology)
3 Years
Post Graduate Diploma in Travel Tourism & Cultural Heritage
2 Years
Post Graduate Diploma in Human Rights and Duties Education
2 Years
Post Graduate Diploma in Women's Studies
1 Years
Post Graduate Diploma in Women's Studies
1 Years
Certificate Course in Community Development
1 Years
Certificate in NGO Management
6 Months
Medical Courses
Diploma in Herbal Products
1 Years
Post Graduation Diploma in Preventive and Promotive Health Care
1 Years
Post Graduation Diploma in Social and Preventive Indian Health Care
1 Years
Certificate in Herbal Home Remedies
6 Months
Certificate in Indian Health Science
6 Months
Certified Course in Food and Nutrition
2 Years
Science Courses
B.Sc.
3 Years
M.Sc. (Applied Mathematics)
2 Years
M.Sc. (Botany)
2 Years
M.Sc. (Chemistry)
2 Years
M.Sc. (Environmental Science)
2 Years
M.Sc. (Mathematics)
2 Years
M.Sc. (Physics)
2 Years
M.Sc. (Psychology)
2 Years
M.Sc. (Zoology)
2 Years
Ph.D. (Mathematics)
3 Years
PG Diploma in Environment
2 Years
Management Courses
B.B.A. (Hotel Management)
3 Years
M.B.A.
2 Years
M.B.A. (Finance)
2 Years
M.B.A. (Health Care Management)
2 Years
M.B.A. (Human Resource Management)
2 Years
M.B.A. (Marketing Management)
2 Years
M.B.A. (Operations Management)
2 Years
Ph.D. (Business Management)
3 Years
Post Graduate Diploma in Business Finance
2 Years
Post Graduate Diploma in Environmental Management (PGDEM)
2 Years
Post Graduate Diploma in Marketing Management
2 Years
Post Graduation Diploma in Wellness Management
1 Years
Mass Communications Courses
Post Graduate Diploma in Writing Mass Media in Telugu
3 Years
Post Graduation Diploma in Writing for Mass Media in Telugu (PGDWMMT)
1 Years
Commerce Courses
B.Com.
3 Years
M.Com.
2 Years
M.Phil. (Commerce)
1 Years
Ph.D. (Commerce)
3 Years
Law Courses
Post Graduate Diploma in Human Rights Law (PGDHRL)
1 Years
Vocational Courses Courses
Certificate in English & Communication Skills
1 Years
Yoga and Naturopathy Courses
Post Graduate Diploma in Yoga and Holistic Health
1 Years
List of colleges affiliated with Dr. B.R.Ambedkar Open University

City
College Name
Agra
1
Balwant Vidyapeeth Rural Institute - BVRI
2
Surya Educational Institute - SEI
Ahmedabad
1
Cambay Institute of Hospitality Management - CIHM
2
Xplora Design Skool
Hyderabad
1
The Centre for Economic and Social Studies - CESS
Surat
1
Lords Institute of Management - LIM