Dr. B. R. Ambedkar University BRAU Srikakulam Result 2023 Declared
Onlineresultportal.com | Updated: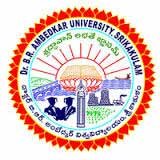 In the year 2008, the Government of Andhra Pradesh instituted the Dr. B.R. Ambedkar University that is situated in Etcherla, Srikakulam district, Andhra Pradesh, India. The government gave control of the University campus along with the center's affiliated colleges to the concerned University authorities at the time of establishment.
The University was formed as part of the expansion plans of educational facilities in the Srikakulam district and to cater to the growing educational needs of the people residing in the region. The majority of the people living in the district belong to the 'Backward' class.
Initially, in the year 1977-1978, the University was established as Andhra University Post Graduation Centre. Both Andhra University and University Grants Commission (UGC) in partnership started the center to meet the educational requirements of the people in the Srikakulam district. The 2 disciplines that were taught at the University included Rural Development and Economics. Over the years, the name of the University was changed to 'Andhra University Dr. Ambedkar Post Graduate Center' and then, later on to A.U. Campus Etcheria, Srikakulam. Finally, the University came to be known as 'Dr. B.R. Ambedkar University'.
At the University, the aspiring students can apply for courses in Arts, Science, Medical, Mass Communication, Management, Commerce, Law, Information Technology, Agriculture Science & Technology, and Yoga & Naturopathy.
The aspiring Students can visit the University's official website http://www.brau.edu.in/ for getting more information on the available courses, exam details, important notifications, and latest updates. Also, the aspirants can browse through the https://www.onlineresultportal.com/ that contains information on the various Indian universities. They can access information on admission procedures, online applications, exam results, and other vital links of the different India-based universities on visiting the site.
BRAU Results 2023 on brau.edu.in
The Dr B R Ambedkar University (BRAU) conducts exams for its various UG and PG courses for different semesters. Also, the exam results are posted on the official website of the BRAU, www.brau.edu.in.
At the BRAU, students pursue a range of UG and PG courses. Among UG programs, the college has provisions for courses such as the Bachelor of Arts (BA), Bachelor of Commerce (BCom), Bachelor of Computer Applications (BCA), and Bachelor of Business Management (BBM). Among the PG courses that the BRAU conducts include Master of Commerce (MCom), Master of Business Administration (MBA), Master of Commerce (MCom), among others.
After the BRAU declares the results, students should browse the official website of the university to access their respective ones. On the login page, they have to enter basic details such as Date of Birth and Hall Number. The system then displays the results on the screen. Finally, the students must check and download their results.
Latest Updates:
Date
Dr BRAU Srikakulam, UG 2nd Sem Supply (old Regulation) AUG 2023 Results
01-12-2023
PG 1st,3rd & 4th Semesters Mar, July & Aug-2023 Examinations Revaluation Result
01-12-2023
B.Ed, B.P.Ed & D.P.Ed 1st, 2nd & 4th Semesters Oct-2022, Apr & July- 2023 Exams Revaluation Results
10-11-2023
B.Tech Degree 1st, 3rd and 8th Semesters March and July-2023 Exams Revaluation Result
30-10-2023
P.G and Professional Degree 1st, 3rd, 4th & 5th Semesters Dec-2022 and March-2023 Exams Revaluation Result
26-10-2023
U.G Supplementary 4th,5th and 6th Semesters March -2022 and July-2023 Revaluation Result
21-10-2023
U.G 1, 3 & 5 Semesters Mar-2023 Exams R.V Result
08-10-2023
4th Sem Results 2023
08-09-2023
Spl. B.Ed IV SEM Results July-2023
26-08-2023
U.G 5th Semester Mar- 2023 Exams R.V Result First List
25-08-2023
B.Tech 5th and 7th Semesters Jan-2023 Exams Revaluation Result
23-08-2023
B Ed 3rd Sem Feb 2023 Examinations Revaluation Result
22-07-2023
BRAU Srikakulam LLB VI and X Sem Exam Results
07-07-2023
B Tech 2nd Sem Oct 2022 Revaluation Results
06-07-2023
BRAU Srikakulam UG III & V SEM Supply March 2023 Results
04-07-2023
UG III & V SEM Supply March 2023 Results
03-07-2023
UG 2nd Sem Supplymentary Nov 2022 Exams RV Result
26-06-2023
PG Professional Degree 2nd Sem Sep 2022 Exams RV Result
26-06-2023
Dr BRAU Srikakulam UG I SEM Supply March 2023 (Old Regulation) Results
14-06-2023
PG (Arts & Science both) IV Semester Examinations Notification, June-2023
13-06-2023
B.P.Ed. & D.P.Ed. IV Semester Examination Notification, June -2023
13-06-2023
B. Ed. IV Semester Examination Notification, June -2023
13-06-2023
UG VI Sem Reg_ VI & IV Supply June 2023 Notification
02-06-2023
UG 6 th Semester July-2022 Re-Valuation Results
04-04-2023
UG 4 th Semester August-2022 Re-Valuation Results
04-04-2023
MHA(I & III Sem.) and MRHI( I Sem.) Examinations' Notification March 2023: Click Here
30-03-2023
BRAU B Tech 4 th & 6 th Semesters AUGUST-2022 Re-Valuation Results
28-03-2023
BRAU Second Semester Supplementary (15 Regulation) Examination Results Nov-2022
24-03-2023
Approval list of courses for UG VI semester programmes recommended by the UG Board of studies
21-03-2023
P.G. (Arts & Professional) III and I Semesters Examinations Time Table March 2023
18-03-2023
P.G.(Science & Professional) III and I Semesters' Examinations Time Table March 2023
18-03-2023
BKNMU PG & Professional Degree 1 st & 4 th Semester Jun 2022 Re-Valuation Results
16-03-2023
BRAU UG 3 RD Semester July-2023 RV Results
04-03-2023
BRAU UG 1 st Semester June-2022 RV Results
04-03-2023
BRAU BPED DPED OCT 2022 Result 2023
16-02-2023
BRAU B Ed 4 th SEMESTER SEPTEMBER 2022 Re Valuation Results
14-02-2023
UG YEAR-END MAY-2022 Re-Valuation Results
14-02-2023
B Ed JUN-2022 FIRST SEM RV RESULTS
14-02-2023
B Ed MARCH - 2022 THIRD SEM RV RESULTS
14-02-2023
BRAU UG - B.A. IV Semester Exam August 2022 Results
20-10-2022
Dr. B. R. Ambedkar University, Srikakulam UG 6th Sem July 2022 Results
22-09-2022
BRAU PG and Professional Semester II results Sept-2021
25-05-2022
09-04-2022
09-04-2022
04-03-2022
04-03-2022
04-03-2022
04-03-2022
12-02-2021
12-02-2021
09-01-2021
11-12-2020
11-12-2020
11-12-2020
11-12-2020
12-11-2020

Details of Dr. B. R. Ambedkar University

Full Name
Dr. B. R. Ambedkar University Srikakulam (BRAU)
Affiliations
UGC
Contact No
+91-8942-281518
Website
http://www.brau.edu.in/
Founded
2008
Email
regdrbrau@brau.edu.in, regdrbrau@yahoo.com
Address
Etcherla, Andhra Pradesh, India
City
Srikakulam
State
Andhra Pradesh
Country
India
List of courses offered by Dr. B. R. Ambedkar University

| Courses | Duration |
| --- | --- |
| Arts | |
| B.A. (Economics) | 3 Years |
| B.A. (English) | 3 Years |
| B.A. (Geography) | 3 Years |
| B.A. (History) | 3 Years |
| B.A. (Oriya) | 3 Years |
| B.A. (Political Science) | 3 Years |
| B.A. (Rural Development) | 3 Years |
| B.A. (Social Work) | 3 Years |
| B.A. (Telugu) | 3 Years |
| B.Ed. | 1 Years |
| B.Ed. (Special Education) (Mental Retardation) | 1 Years |
| M.A. (Economics) | 2 Years |
| M.A. (English) | 2 Years |
| M.A. (Social Work) | 2 Years |
| M.A. (Telugu) | 2 Years |
| M.Ed. | 2 Years |
| M.Lib.Sc. | 2 Years |
| M.Phil. (Economics) | 2 Years |
| M.Phil. (Rural Development) | 1 Years |
| M.Phil. (Social Work) | 2 Years |
| Ph.D. (Economics) | 3 Years |
| Ph.D. (Rural Development) | 3 Years |
| Ph.D. (Social Work) | 2 Years |
| Medical | |
| Post Graduate Diploma in Medical Records and Health Information | 12 Months |
| Science | |
| B.Sc. (Biochemistry) | 3 Years |
| B.Sc. (Biotechnology) | 3 Years |
| B.Sc. (Botany) | 3 Years |
| B.Sc. (Chemistry) | 3 Years |
| B.Sc. (Computer Science) | 3 Years |
| B.Sc. (Geology) | 3 Years |
| B.Sc. (Mathematics) | 3 Years |
| B.Sc. (Microbiology) | 3 Years |
| B.Sc. (Physics) | 3 Years |
| B.Sc. (Statistics) | 3 Years |
| B.Sc. (Zoology) | 3 Years |
| M.Phil. (Biotechnology) | 1 Years |
| M.Sc. (Analytical Chemistry) | 2 Years |
| M.Sc. (Biotechnology) | 2 Years |
| M.Sc. (Geology) | 2 Years |
| M.Sc. (Mathematics) | 2 Years |
| M.Sc. (Organic Chemistry) | 2 Years |
| M.Sc. (Physics) | 2 Years |
| Ph.D. (Biotechnology) | 3 Years |
| Mass Communications | |
| Master in Journalism and Mass Communication - MJMC | 2 Years |
| Management | |
| B.B.A. | 3 Years |
| B.B.M. | 3 Years |
| M.A. (Rural Development) | 2 Years |
| M.B.A. | 2 Years |
| M.Phil. (Management) | 1 Years |
| Ph.D. (Management Studies) | 3 Years |
| Commerce | |
| B.Com. | 3 Years |
| B.Com. (Computer Applications) | 3 Years |
| M.Com. | 2 Years |
| M.Phil. (Commerce) | 1 Years |
| Ph.D. (Commerce) | 3 Years |
| Agriculture Science and Technology | |
| B.Sc. (Horticulture Science) | 3 Years |
| Yoga and Naturopathy | |
| Post Graduate Diploma in Yoga | 2 Years |
| Information Technology | |
| M.C.A. | 3 Years |
| Law | |
| L.L.B. | 3 Years |
| L.L.M. | 2 Years |
List of colleges affiliated with Dr. B. R. Ambedkar University

College Code
College Name
Affiliated U.G. Colleges
1
Government Degree College For Men Srikakulam-532 001 Srikakulam,Andhra Pradesh Establishment Year (10.05.1951)
2
Government Degree College For Women Srikakulam-532 001,Andhra Pradesh Esta. Year (02.09.1968)
3
Government Degree Collegetekkali-532 201srikakulam, Andhra Pradesh Esta. Year (12.06.1971)
4
Government Degree Collegenarasannapeta-532 421srikakulam, Andhra Pradesh Esta. Year (01.10.1981)
5
S.B.S.Y.M. Degree Collegekasibugga-532 222srikakulam, Andhra Pradeshesta. Year (01.11.1981)
6
Government Degree Collegebaruva-532 364srikakulam, Andhra Pradeshesta. Year (04.12.1981)
7
Government Degree College Ichapuram-532 312srikakulam, Andhra Pradeshesta. Year (02.09.1983)
8
Government Degree Collegepalakonda-532 440srikakulam, Andhra Pradeshesta. Year (02.10.1983)
9
Government Degree Collegeamadalavalasa-532 185srikakulam, Andhra Pradeshesta. Year (07.12.1984)
10
Gayatri Degree Collegeof Science & Management, Munsabpeta-532 401srikakulam, Andhra Pradeshesta. Year (12.06.1991)
11
Sri. Gcsr. Degree College Gmr Nagar-Rajam-532 127,Srikakulam, Andhra Pradesh Esta. Year (09.10.1992)
12
B.S. & J.R. Degree Collegetekkali-532 201srikakulam, Andhra Pradesh Esta. Year (07.06.1994)
13
S.V. Degree Collegekotturu-532 455,Srikakulam, Andhra Pradeshesta. Year (23.07.1994)
14
Chaitanya Degree Collegenew Colony (W) Road,Women's College Road, Srikakulam-532 001, Andhra Pradesh, Esta. Year (23.12.1994)
15
Mahendra Degree Collegepathapatnam-532 213,Srikakulam, Andhra Pradesh
16
Santhiniketan Degree College Ranastalamsrikakulam-532 001, Andhra Pradesh
17
Kaumudi Degree Collegekorlakota,Amadalavalasa-532 185srikakulam, Andhra Pradesh
18
Sri Sivani Degree Collegeday & Night Hunction,M.P.Road,Srikakulam-532 001, Andhra Pradesh3
19
S.S.R. Degree Collegenear Rtc Complex,Srikakulam-532001, Andhra Pradesh
20
Sarada Degree College Krishna Parksrikakulam-532 001,
21
Prajna College Of Science & Artsnear G.J. College, K.T. Road Palasa,Kasibugga-532222,Srikakulam. Andhra Pradesh
22
Sri Rama Degree College Attali, Palakonda-532 440srikakulam, Andhra Pradesh
23
D.R.N. Degree College (Dharmanaramalingam Naidu),Edulavalasa,Polakimandal,Narasannapeta-532 421, Srikakulam, Andhra Pradesh
24
Aditya Degree Collegenear Geetanjalischool,Srikakulam-5
25
Sri Satya Sai Degree Collegesubhadra Nagar, Kasibuggasrikakulam Dist, Andhra Pradesh
26
Shiridi Sai Degree Collegek.T. Road, Palasa, Kasibugga-532 222srikakulam, Andhra Pradesh
27
Abhyudaya Degree Collegeindira Nagar Colony,Srikakulam
28
Sri Venkateswara Degree Collegeveeraghattam-532 460srikakulam, Andhra Pradesh
29
Sri Krishna Sai Degree Collegepalakonda-532 440srikakulam, Andhra Pradesh
30
Vamsadhara Degree Collegechallavanipeta,Jalumuru Mandal-532 432srikakulam, Andhra Pradesh
31
Gnanajyothi Degree Collegemaruthinagar, Narasannapeta-532421srikakulam, Andhra Pradesh
32
Ramleela Degree Colleger.T.C Complex Backside, Palakonda-532 440srikakulam,Andhra Pradesh
33
Thammi Naidu Degree Collegepalakonda-532 440srikakulam, Andhra Pradesh.
34
H.P.N Degree College (G.K.V)Plot No: 10, Vamsadara Nagarcolonybeside Puja Marbulssrikakulam, Andhra Pradesh
35
Sri Pratiba Degree Collegeday & Night Junctionsrikakulam-532 001, Andhra Pradesh
36
Sun Degree Collegekotniveedhi,Srikakulam-532 001, Andhra Pradesh
37
Vidyadhari Degree Collegeone Way Traffic Roadsrikakulam-532 001, Andhra Pradesh
38
Kiranmai Degree Collegepathapatnam-532 213srikakulam, Andhra Pradesh
39
Vamsadhara Degree Collegekotabommali-532 195srikakulam, Andhra Pradesh
40
Narayana Dora Degree Collegebenditilak Nagar, D.No.14-3-69,Kasibugga-532 222, Srikakulam; Andhra Pradesh
41
Sagar Degree Colleged.No.9-1-122, Amadalavalasa-532 185srikakulam, Andhra Pradesh
42
Sai Geetam Degree Collegearasavalli Road Pasagada Mill Jn80 Feet Road Srikakulam-532 001,
43
Samaskara Bharathi Degree Collegeb.S.Colony, Plot No. B-32,Sompeta-532 284, Srikakulam,
44
Sathavahana College Of Science &Arts,Gunnayya Nagar, D.No.204, Haripuram-532 243,Srikakulam;
45
Sri Saketi Satyanarayana Degreecollege,Dolapeta, Rajam-532 127srikakulam, Andhra Pradesh
46
System Degree Collegeambedkar Centre, D.No.1-17/A, Ponduru-532 168,Srikakulam (Dist)
47
Dr. C.L. Naidu Degree Collegenaidu Nagar, D.No. 14-729,Palakonda-532440, Srikakulam
48
Gayatri Degree Collegeanguru Street, D.No.4-48, Hiramandalam-532 459, Srikakulam, Andhra Pradesh
49
Mother Theresa Degree Collegenear Rtc Complex, D.No.2-344atekkali-532 201, Srikakulam
50
Sri Sai Sirisha Women's Degreecollegegandhinagar, D.No.9-192kasibugga-532 222, Srikakulam,
51
Thammi Naidu Vidya Degree Collegemaruthi Nagar Ponugutivalsa,D.No. 4-103, Santhakaviti-532 123, Srikakulam, Andhra Pradesh
52
Sri Venkata Srinivasa Degreecollegeramalaxmana Theatre,Srikakulam-532 001
53
Rangumudri College Of Sci & Artsvani Nagar, Gopalapuram,Rajam-532 127, Srikakulam,
54
S.V.J. Degree Collegegovernment Hospital Road,Kaviti-532 322, Srikakulam
55
Sri Rameswari Degree Collegekorada Colony, Hiramandalam-532 459 Srikakulam, Andhra Pradesh
56
Sri Venkata Sai Degree College Karlemma(V), Kotturu(M)-532 455srikakulam, Andhra Pradesh
57
S.L.T.N. Degree Collegesrikakulam Road Saradhi,D.No.4-369, Rajam-532 127, Srikakulam
58
Badagala Sankara Rao Degreecollegekaviti-532 322, Srikakulam
59
Ghanta Narayana Rao Private Unaided Degree Collegerajam-532 127, Srikakulam
60
Spoorthy Degree College Palakonda Road,Rajam-532 127,
61
Sri Viswajyothi Degree College Tekkali-532 201,Srikakulam,
62
Sri Satya Sai Degree Collegepalakonda-532 440,Srikakulam, S
63
M.L.R. Naidu Degree Collegebandi Street, 7/127, Narasannapeta-532 421,Srikakulam, Andhra Pradesh
64
S.V.S. Degree College (G.M.R)Veeranna Shed, Pedapadu Roadsrikakulam, Andhra Pradesh
65
Surya Teja Degree Collegegandhi Nagarpurushothapuram Vill. Kasibugga - Palasa Mandalam Srikakulam (District).
66
Sahiti Sai Degree Collegemeliaputi-532 215srikakulam (Dist)
67
Aditya Degree College,Thotooru(Vill), Ichapuram(Mandalam)Srikakulam, (Ap)
68
Padmavathi Mahila Degree Collegenarasapuram Main Road, Polaki-532429srikakulam, Andhra Pradesh
69
Karimi Narayana Appalanaidudegree College, Vedullavalasa, Polaki (M)-532 429srikakulam, Andhra Pradesh
70
Amar Degree Collegechinabadam (V&P), Palasa (M)-532222srikakulam, Andhra Pradesh
71
Government Degree Collegeseethammapeta-532 443srikakulam, Andhra Pradesh
72
Sri Sai Degree Collegenear Rtc Complex, J.R. Puram, Ranastalam-532 001 , Andhra Pradesh
73
Akshara Degree Collegepadmatula, D.No. 4-271, Old Nh-5 Road Amapuram Panchayat, Kanchili (M),-532 290, Srikakulam, Andhra Pradesh
74
Sri Rama Degree Collegevandrangi, G.Sigadam (M)-532 148srikakulam, Andhra Pradesh
75
Sri Sai Degree College Sarubujjili (P&M)-532 458srikakulam, Andhra Pradesh
76
Government Degree Collegeveeraghattam-532 460srikakulam, Andhra Pradesh
77
Krishna Sai Degree College (New)Kanchili-532 290, Srikakulam,
78
Siddhardha College Of Science & Arts,Haripuram, D.No.6-42, Mandasa,-532242srikakulam, Andhra Pradesh
79
Sai Vineethdegree Collegep.M. Puram, Pundi – R.S., Srikakulam Dist
80
Government Degree College Pathapatnam
81
S.V.R. Degree Colleged.No.7-19, Thotavada(V),Burja(M) Srikakulam(Dist.) Esta. Year (05-06-2013)
82
Sri Satya Degree College,D.No.1-27, Vangara(V & M), Srikakulam(Dist.) Esta. Year (05-06-2013)
83
Sri Vidya Vahini Degree College,D.No.15-1-164/K, Tilak Nager, Near Sai Colony, Kasibugga,Plasa(M) , Srikakulam Dist. Esta. Year (05-06-2013)
84
Akshara Techno Degree College,D.No. 13-15-253, Tilaknagar,Kasibugga,Palasa(M), Srikakulam Dist.Esta. Year (05-06-2013)
85
Hpn Degree College,D.No.1-252(A), K.L Naidu Complex,Gara(V&M) , Sriakulam Dist.Esta. Year (05-06-2013)
86
Pranavi College Of Arts & Sciences.No.369/6b,69/6,Ijjavaram (V), Santhabommali (M), Srikakulam (Dist.)Esta. Year (05-06-2013)
87
Swaranabharathi Degree Colleged.No:13-6-21brahmins Street Ichapuram (Mandalam) Srikakulam Distesta. Year (10-06-2014)
88
Sri Kumar Degree College,Beside Old Nh-5 Roadratti Junction Haripuram Vill.Mandasa Mandalamsrikakulam Dist. Esta. Year (25-06-2014)
89
Vivekananda Degree Collegenear Artizen Complexd.No.3-12-125mandasa Vill. & Mandalamsrikakulam Dist. Esta. Year (10-06-2014)
90
Aditya Degree Collegesondipudi Vill.Mandasa Mandalamsrikakulam Dist. Esta. Year (10-06-2014)
91
Sri Sai Aditya Degree College D.No:1-17/A, Main Road Ambekar Junctionponduru Vill. & Mandalam. Srikakulam Dist.Esta. Year (25-06-2014)
92
Krishna Sai Degree Colleged.No:6-144mangala Streetsompeta Vill. & Mandalamsrikakulam Dist. Esta. Year (10-06-2014)
93
Sri Venkateswara Degree Collegesy No:5-1,A/2 And 5-1bmro Office Roadetcherla Vill. & Mandalamsrikakulam Dist. Esta. Year (10-06-2014)
94
Govt Degree College, Rajam,Srikakulam Dist, Esta. Year (10-06-2014) Thammineni Seetharam Degree College,D.No.16-2-99/1,Amdalavalasa(V & M), Srikakulam Dist.
95
Thammineni Seetharam Degree College, D.No.16-2-99/1, Amdalavalasa(V & M), Srikakulam Dist
Affiliated Law, College
M.P.R Law College Ring Road, 7 Road Junction Srikakulam Town Srikakulam Dist.
Affiliated P.G., Colleges
501
Government Degree & P.G. Collegetekkali – 532 201srikakulam Dist, Ap
502
Gayatri Degree & P.G. Collegemunasabpet, Pedapadu -532401srikakulam Dist, Ap
503
Gayatri Science & Management Collegemunasabpet, Pedapadu -532401srikakulam Dist, Ap
504
Government Degree & P.G. College For Mensrikakulam -532001
505
Aditya Degree & P.G. Collegesrinivasa Nagar, Near Official Colonysrikakulam-532001, Dist, Ap
506
Government Degree & P.G. Collegenarasannapetasrikakulam Dist, Ap
507
Chaitanya Degree & P.G. Collegewomens College Roadsrikakulam-532001, Srikakulam Dist, Ap
508
Sai Siva Rohit Degree & P.G. Collegenear Rtc Complexm, Srikakulam-532001srikakulam Dist, Ap
509
Government Degree & P.G. College For Womensrikakulam-532001srikakulam Dist, Ap
510
Thamminaidu Degree & P.G. Collegepalakonda - 532440srikakulam Dist, Ap
511
Sun Degree & P.G. College Near Ramalaxman Junctison Srikakulam-532001, Ap
Affiliated B.P.Ed., Colleges
601
Rangamundri Applaswamy Naidu B.P.Edcollegeiruvada Vi, Chilakalapalli Po, Vangara Md, Srikakulam Dt,Ap.
Affiliated B.Ed., Colleges
701
Gurajada College Of Education, Munsabpetasrikakulam- 532401
702
Sri Radhakrishna College Ofeducation,Palakonda,Srikakulam - 532440
703
Sri Sai Sirisha College Of Education,Kasibugga,Srikakulam – 532222(Universityaffiliation Is Subject To Ncte Recognition)
704
Rangumudri College Of Educationiruvada Village, Chilakalapalli (Po),Vangara Mandal, Srikakulam - 535557
705
Dr. C.L. Naidu College Of Educationpalakonda, Srikakulam - 532440
706
Bs & Jr College Of Educationakkavaram (V),Tekkali(Po),Srikakulam
707
R.L.N. Dora College Of Educationpalakonda Road,Srikakulam- 532001
708
Sri Gcsr Collegeof Educationgmr Nagar, Rajam, Srikakulam- 532127
709
Sri Venkateswara College Of Educationbesides Dr.B.R.Ambedkar Universityetcherla, Srikakulam - 532410
710
Vamsadhara College Of Educationkotabommali,Srikakulam - 532195
711
Mitra College Of Education For Womenmitra Maternity Nursing Homenear K.R. Stadium, Srikakulam-532001
712
Ravoof & Vazir Khan Memorial College Ofeducation, Mig 27 Opp: Electrical Revenueoffice,Srikakulam- 532001
713
Vidyadhari College Of Educationwomen's College Roadbesides Lic Office, Srikakulam - 532001
714
S.S.R. College Of Education , Srikakulamnear Rtc Complex
715
Amar College Of Education, Chinabadam,Palasa Mandalam, Srikakulam Dist
716
St. Marks College Of Education, Main Roadharipuram, Mandasa Mandalam, Sklm Dist The Hara Gopal College Of Education, Polak Vill& Mandal, Srikakulam Dist, Ap, 532 429
717
The Hara Gopal College of Education, Polak Vill & Mandal, Srikakulam Dist, AP, 532 429
Affiliated M.Ed., Colleges
801
Rangamundri M.Ed Collegeiruvada Vi, Chilakalapalli Po,Vangaramd,Srikakulam Dt,Ap.
802
B.S & J.R M.Ed Collegeakkavaram Vi, Tekkali Md, Srikakulam Dt, Ap. 532001