Dr. B.R. Ambedkar University DBRAU UG and PG Result 2023 Out
Onlineresultportal.com | Updated: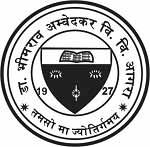 Dr. B.R. Ambedkar University was earlier known as Agra University. This University is one of the oldest institutes in Uttar Pradesh which is located in the historic city of Agra. This is the ultimate centre of higher studies in Uttar Pradesh which was established in 1st July 1927 as Agra University, later it was re-named as Dr. B.R. Ambedkar University in 1996.
Dr. B. R. Ambedkar University now accommodates higher education needs of Uttar Pradesh's seven districts which are Agra, Aligarh, Mainpuri, Hathras, Firozabad, Etah and Mathura. This University provides affiliation to over 500 institutes and colleges. Out of 500 affiliated institutes, one of the notable institutes is Sarojini Naidu Medical College which is the oldest and premier Medical college of India which is affiliated from Dr. B. R. Ambedkar University. This public State University has also 30 residential departments which are spread out in four residential campuses: Papliwal Park, Khandari, Chalesar and Khandelwal Koti. The courses taught in this University are in under-graduation, post-graduation and PHD level, which are Arts, Commerce, Agriculture, Engineering, Law, Medicine, Science, Education, Home Science, Homeopathic Medicine, Fine Arts, Management and Life Science.
The university is renowned for its international exchange program. Various seminars and research activities takes place in this university to promote wide opportunities to the students. The official site to know more about the university is http://dbrau.org.in from where students can directly download the application form, fee structure, important notifications dates etc. Aspirants can also visit www.onlineresultportal.com as well to know more about various universities in different states and other important information related to various universities.
DBRAU BA, B.Sc, B.Com, BCA, BBA, MA, M.Com, M.Sc, MCA, MBA and Other Exams Result 2023 Declared
Latest Updates:
Agra University Result Announcement: Link 1 (New Results) | Link 2 (Old Results)
Date
B.E (Mechanical Engineering) 8th, 5th, 7th sem Exam Result
18-09-2023
B.E (Electronics and Communication Engineering) 8th, 5th, 7th sem Exam Result
18-09-2023
B.E (Electrical Engineering) 8th, 5th, 7th sem Exam Result
18-09-2023
B.E (Computer Science Engineering) 8th, 5th, 7th sem Exam Result
18-09-2023
B.E (Civil Engineering) 8th, 5th, 7th sem Exam Result
18-09-2023
M.A (Hindi) 1st sem Exam Result
18-09-2023
M.A (Education) 1st sem Exam Result
18-09-2023
M.A (Public Administration) 1st sem Exam Result
18-09-2023
M.Sc (Computer Science) 1st sem Exam Result
18-09-2023
M.Sc (Physics), M.Sc (Biochemistry)) 1st 3rd sem Exam Result
18-09-2023
M.Sc (Biotechnology)) 1st 3rd sem Exam Result
18-09-2023
M.Sc (Zoology) 1st 3rd sem Exam Result
18-09-2023
DBRAU UG and PG Result
15-09-2023
M.D. Unani (Part-II) Tahaffuzi Wa Samaji TIB May-2022
27-05-2023
M.D. Unani (Part-II) Kulliyat May-2022
27-05-2023
M.D. Unani (Part-II) Moalajat May-2022
27-05-2023
B.A. (Hon's) Linguistics IVth Semester Result 2023
24-05-2023
Post Basic B.Sc.(Nursing) Part-II Jun 2022 Result
09-05-2023
M.ED. IV Exam Result 2023
21-04-2023
DBRAU Certificate Of Proficiency ( CPL French) 1st Semester Exam Result 2023
04-04-2023
DBRAU Certificate Of Proficiency ( CPL French) 2nd Semester Exam Result 2023
04-04-2023
DBRAU BFA II Semester Exam Result 2023
04-04-2023
DBRAU M.A. French II SEM Result
21-03-2023
DBRAU Diploma Of Higher Proficiency (Dpl French) II SEM Result
21-03-2023
DBRAU ADPL (French) II SEM Result
21-03-2023
DBRAU B.Voc. (M.M.I.T.) I Sem Result
20-03-2023
DBRAU Certificate in Computational Chemistry I Sem Result
20-03-2023
DBRAU M.A. Public Administration III Sem Result
20-03-2023
DBRAU M.A. Linguistics IV Sem Result
20-03-2023
DBRAU MLIB Result
20-03-2023
DBRAU B.A. (Hons.) in Linguistics II Sem Result
20-03-2023
DBRAU M.Sc. Computational Linguistics II Sem Result
20-03-2023
DBRAU B.Sc. (Voc.) Biotechnology III Semester
02-02-2023
DBRAU B.Sc. (Voc.) Biotechnology (Semester IV)
02-02-2023
DBRAU M.Ed. III Semester
02-02-2023
DBRAU MASTER OF Human Resources Management (Semester IV)
02-02-2023
DBRAU M.ED I Sem Exam Result 2023
14-01-2023
DBRAU M. Pharm Pharmacetics 1 Semester Result 2023
05-01-2023
DBRAU M. Pharm Pharmacetics Chemistry 1 Semester Result 2023
05-01-2023
DBRAU M. Pharm Pharmacognosy 1 Semester Result 2023
05-01-2023
DBRAU B.Voc. (M.M.I.T.) Result 2022
28-12-2022
DBRAU PGDHTM
28-12-2022
DBRAU B.B.A. (HOSPITALITY MANAGEMENT) Result 2022
28-12-2022
DBRAU M.SC. (HOME SCIENCE) Result 2022
28-12-2022
DBRAU M.SC. (HOME SCIENCE) Result 2022
28-12-2022
DBRAU M.SC. (HOME SCIENCE) Result 2022
28-12-2022
DBRAU M.SC. (HOME SCIENCE) Result 2022
28-12-2022
DBRAU Bachelor of Arts (B.A.) 2nd Semester Result 2022
20-12-2022
DBRAU Bachelor of Science (B.Sc) 2nd Semester Result 2022
20-12-2022
DBRAU Bachelor of Commerce (B.com) 2nd Semester Result 2022
20-12-2022
DBRAU B.B.A. (Hospitality Management) Result 2022
19-12-2022
DBRAU M.Sc. Electronics and Instrumentation Exam Result 2022
05-12-2022
DBRAU PGDCP Exam Result 2022
05-12-2022
DBRAU B.Sc. (Voc.) Biotechnology VI SEM Exam Result 2022
05-12-2022
DBRAU B.Sc. (Voc.) Computer Application IV SEM Exam Result 2022
05-12-2022
DBRAU B.Sc. (Voc.) Computer Application VI SEM Exam Result 2022
05-12-2022
DBRAU MCA- VI SEM (CBCS) Exam Result 2022
05-12-2022
DBRAU BSC AG VI SEM Exam Result 2022
26-11-2022
DBRAU MSW-IV CBCS Exam Result 2022
26-11-2022
DBRAU MSW-IV Exam Result 2022
26-11-2022
DBRAU M.A. SOCIOLOGY-IV CBCS Exam Result 2022
26-11-2022
DBRAU M.STAT IV CBCS Exam Result 2022
26-11-2022
DBRAU M.A. HINDI-I Exam Result
21-11-2022
DBRAU M.A. HINDI-II Exam Result
21-11-2022
DBRAU POST GRADUATE DIPLOMA IN MASS COMMUNICATION Exam Result
21-11-2022
DBRAU M.A. SANSKRIT Exam Result
21-11-2022
DBRAU BSC(FORESTRY)-I YR Exam Result
19-11-2022
DBRAU BSC(FORESTRY)-II YR Exam Result
19-11-2022
DBRAU BSC(FORESTRY)-III YR Exam Result
19-11-2022
DBRAU BSC(FORESTRY)-IV YR Exam Result
19-11-2022
DBRAU M.Sc. ZOOLOGY- IV CBCS Exam Result
19-11-2022
DBRAU B.PHARM II Exam Result
19-11-2022
DBRAU B.PHARM IV Exam Result
19-11-2022
DBRAU M.A. SOCIOLOGY- II CBCS Exam Result
19-11-2022
DBRAU M.STAT.- II CBCS Exam Result
19-11-2022
BRAOU B.A. VOCATIONAL- II Result
14-11-2022
BRAOU B.A. VOCATIONAL-IV Result
14-11-2022
BRAOU MASTER OF COMPUTER APPLICATION-II CBCS Result
14-11-2022
BRAOU MASTER OF COMPUTER APPLICATION-IV CBCS Result
14-11-2022
BRAOU B.A. (Hons.) in Linguistics III CBCS Result
11-11-2022
BRAOU M.Sc. Computational Linguistics I CBCS Result
11-11-2022
BRAOU M.Sc. Computational Linguistics III CBCS Result
11-11-2022
BRAOU BSC(VOC) CA Result
11-11-2022
BRAOU BSC(VOC) CA III Result
11-11-2022
Details of Dr. B.R. Ambedkar University

Full Name
Dr. B.R. Ambedkar University
Affiliations
UGC
Contact No
0562 285 8468
Website
https://www.dbrau.org.in/
Founded
1 July 1927
Email
info@dbrau.org.in
Address
Agra, Uttar Pradesh, India
City
Agra
State
Uttar Pradesh
Country
India
List of courses offered by Dr. B.R. Ambedkar University

Courses
Duration
Arts Courses
B.A. (Economics)
3 Years
B.A. (Education)
3 Years
B.A. (English Literature)
3 Years
B.A. (English)
3 Years
B.A. (Fine Arts)
3 Years
B.A. (Functional English)
3 Years
B.A. (Functional Hindi)
3 Years
B.A. (Geography)
3 Years
B.A. (Hindi Literature)
3 Years
B.A. (Hindi)
3 Years
B.A. (History)
3 Years
B.A. (Home Science)
3 Years
B.A. (Mathematics)
3 Years
B.A. (Military Studies)
3 Years
B.A. (Office Management)
3 Years
B.A. (Philosophy)
3 Years
B.A. (Political Science)
3 Years
B.A. (Psychology)
3 Years
B.A. (Sanskrit)
3 Years
B.A. (Sociology)
3 Years
B.A. (Statistics)
3 Years
B.A. (Travel and Tourism Management)
3 Years
B.A. (Urdu)
3 Years
B.F.A. (Applied Arts)
4 Years
B.F.A. (Drawing & Painting)
4 Years
B.P.Ed.
3 Years
Bachelor of Library and Information Science (B.Lib.I.Sc.)
1 Years
M.A. (Ancient Indian History and Archaeology)
2 Years
M.A. (Economics)
2 Years
M.A. (Education)
2 Years
M.A. (English)
2 Years
M.A. (Geography)
2 Years
M.A. (Hindi)
2 Years
M.A. (History)
2 Years
M.A. (Home Science)
2 Years
M.A. (Mathematics)
2 Years
M.A. (Philosophy)
2 Years
M.A. (Political Science)
2 Years
M.A. (Psychology)
2 Years
M.A. (Sanskrit)
2 Years
M.A. (Social Work)
2 Years
M.A. (Sociology)
2 Years
M.A. (Urdu)
2 Years
M.A. (Music (Instrumental))
2 Years
M.F.A. (Applied Arts)
2 Years
M.F.A. (Painting)
2 Years
M.Lib.Sc.
2 Years
M.Phil. (History)
2 Years
M.Phil. (Mathematics)
2 Years
M.Phil. (Statistics)
2 Years
Ph.D. (Social Work)
2 Years
Diploma in Gandhi Vichar Darshan
1 Years
Post Graduate Diploma in Tourism & Hotel Management
2 Years
Post Graduate Diploma in Adult and Continuing Education
1 Years
Certified Course in Adult Education
6 Months
Engineering
B.Tech. (Electronics & Communication Engineering)
4 Years
B.Tech. (Mechanical Engineering)
4 Years
Medical
B.Pharm
4 Years
B.Sc. (Industrial Microbiology)
3 Years
Science Courses
B.Sc.
3 Years
B.Sc. (Biotechnology)
3 Years
B.Sc. (Botany)
3 Years
B.Sc. (Chemistry)
3 Years
B.Sc. (Computer Applications)
3 Years
B.Sc. (Computer Science)
3 Years
B.Sc. (Geology)
3 Years
B.Sc. (Home Science)
3 Years
B.Sc. (Industrial Chemistry)
3 Years
B.Sc. (Instrumentation)
2 Years
B.Sc. (Mathematics)
3 Years
B.Sc. (Physics)
3 Years
B.Sc. (Statistics)
3 Years
B.Sc. (Zoology)
3 Years
M.A. (Military Science)
2 Years
M.Phil. (Botany)
1 Years
M.Phil. (Chemistry)
1 Years
M.Phil. (Physics)
2 Years
M.Phil. (Zoology)
1 Years
M.Sc. (Botany)
2 Years
M.Sc. (Chemistry)
2 Years
M.Sc. (Geology)
2 Years
M.Sc. (Home Science)
2 Years
M.Sc. (Life Science)
2 Years
M.Sc. (Physics)
2 Years
M.Sc. (Statistics)
2 Years
M.Sc. (Zoology)
2 Years
Ph.D. (Botany)
3 Years
Ph.D. (Environmental Science)
3 Years
Ph.D. (Home Science)
3 Years
Ph.D. (Mathematics)
3 Years
Ph.D. (Physics)
3 Years
Management
B.B.A.
3 Years
M.B.A.
2 Years
M.B.A. (Bankind and Investment)
2 Years
M.B.A. (International Business)
2 Years
M.B.A. (Risk and Insurance)
2 Years
M.T.A. (Tourism Administration)
2 Years
Post Graduate Diploma in Business Management
2 Years
Fashion and Interior Designing Courses
B.A. (Fashion Designing)
3 Years
Commerce
B.Com.
3 Years
M.Com.
2 Years
Agriculture Science and Technology Courses
B.Sc. (Agricultural Economics)
3 Years
B.Sc. (Agricultural Statistics)
4 Years
B.Sc. (Agriculture)
4 Years
B.Sc. (Agronomy)
4 Years
B.Sc. (Animal Husbandry & Dairying)
4 Years
B.Sc. (Horticulture Science)
3 Years
B.Sc. (Plant Pathology)
3 Years
M.Sc. (Agricultural Economics)
2 Years
M.Sc. (Agricultural Entomology)
2 Years
M.Sc. (Agricultural Extension Education)
2 Years
M.Sc. (Agriculture Chemistry & Soil Science)
2 Years
M.Sc. (Agronomy)
2 Years
M.Sc. (Animal Husbandry and Drying)
2 Years
M.Sc. (Genetics and Plant Breeding)
2 Years
M.Sc. (Horticulture)
2 Years
Yoga and Naturopathy
Diploma in Yoga and Physical education
2 Years
P.G. Diploma in Yoga Education (D.Y.Ed.)
1 Years
Information Technology
B.C.A.
3 Years
B.Tech. (Computer Science)
4 Years
M.C.A.
3 Years
Post Graduate Diploma in Computer Applications (P.G.D.C.A.)
1 Years
Law
L.L.B.
3 Years
Vocational
B.A. (Advertising, Sales Promotion and Sales Management)
3 Years
List of colleges affiliated with Dr. B.R. Ambedkar University

S. No.
College Name
Agra
1
Agra College, Agra
2
Raja Balwant Singh College, Agra
3
St. John's College, Agra
4
B.D.Kanya Mahavidyalaya, Baluganj, Agra
5
Smt. B.D. Jain Girls (P.G.) College, Agra
6
Raja Balwant Singh College, Bichpuri, Agra
7
B.V.R.I.Bichpuri, Agra
8
Govt. Girls Degree College Awalkhera, Agra
9
Govt. College, Fatehabad, Agra
10
S.N. Medical College, Agra
11
University Computer Centre
12
Institute Of Mental Health And Hospital, Agra
13
Department Of Physics Institute Of Basic Science, Khandari, Agra
14
Department Of Social Works, Institute Of Social Science, Paliwal Park, Agra
15
G.L. Teachers Educational Institute Panwari, Runakta, Agra
16
Shri Ram Gopal Mahavidhyalaya, Patsal, Fatehpur Shikri, Agra
17
Dau Dayal Institute Of Vocational Education, Khandari, Agra
18
Institute Of Tourism And Hotel Management, Agra
19
Department Of Pharmacy, Dr. B.R. Ambedkar University, Agra
20
Department Of Physical Education, Chhalesar, Agra
21
Lalit Kala Sansthan, Civil Lines, Agra
22
Department Of Library And Information Science, Paliwal Park, Agra
23
Institute Of Engineering & Technology, Khandari, Campus Agra
24
Department Of Computer Science, Institute Of Engineering & Technology Khandari, Agra
25
Department Of History, Paliwal Park, Agra
26
Department Of Zoology, School Of Life Sciences, Khandari, Agra
27
Department Of Botany, School Of Life Sciences, Khandari, Agra
28
Department Of Environmental Studies, School Of Life Sciences, Khandari, Agra
29
Department Of Environmental Toxicology, School Of Life Sciences, Khandari, Agra
30
Department Of Forestry, School Of Life Sciences, Khandari, Agra
31
Department Of Microbiology, School Of Life Sciences, Khandari, Agra
32
Department Of Biochemistry, School Of Life Sciences, Khandari, Agra
33
Department Of Biotechnology, School Of Life Sciences, Khandari, Agra
34
Department Of Chemistry, Institute Of Basic Sciences, Khandari, Agra
35
Department Of Mathematics, Institute Of Basic Science Khandari, Agra
36
Department Of Sociology, Institute Of Social Science, Paliwal Park, Agra
37
Department Of Statistics, Institute Of Social Science, Paliwal Park, Agra
38
Institute Of Home Science, Khandari, Agra
39
Seth Padam Chand Jain Institute Of Commerce Business Management And Economics, Khandari Agra
40
Kmi, Paliwal Campus Dr. Ambedkar University, Agra
41
S.P.C.J.I.C Business Management & Economics (Dr.
42
B.R.A. University ) Khandari Campus, Agra University Agra
43
Department Of Botany, School Of Life Science, Khandari, Agra
44
Department Of Botany, School Of Life Science, Khandari, Agra
45
Department Of Chemistry, Institute Of Basic Science, Khandari, Agra
46
Seth Padam Chand Jain Institute, Khandari, Agra
47
Kmi, Paliwal Park, Agra
48
Kmi, Paliwal Park, Agra
49
Department Of History & Culture, Paliwal Park, Agra
50
Lalit Kala Sansthan, Civil Lines, Agra
51
Institute Of Home Science, Khandari, Agra
52
Lalit Kala Sansthan, Civil Lines, Agra
53
Lalit Kala Sansthan, Civil Lines, Agra
54
Institute Of Social Science, Paliwal Park, Agra
55
Institute Of Home Science, Khandari, Agra
56
Dau Dayal Institute Of Vocational Education, Khandari, Agra
57
Department Of Chemistry, Institute Of Basic Science, Khandari, Agra
58
Department Of History & Culture, Paliwal Park, Agra
59
Department Of Chemistry, Institute Of Basic Science, Khandari, Agra
60
Department Of History & Culture, Paliwal Park, Agra
61
Department Of History & Culture, Paliwal Park, Agra
62
Department Of History & Culture, Paliwal Park, Agra
63
Department Of History & Culture, Paliwal Park, Agra
64
Department Of Zoology, School Of Life Science, Khandari, Agra
65
Deen Dayal Upadhayay Institute Of Rural Development, Dr. B.R. Ambedkar University, Agra
66
Bhadavar Vidhya Mandir Mahavidyalaya, Baah, Agra
67
Hoti Lal Institute Of Education, Bas Bodiya, Etmadpur, Agra
68
C.V. Degree College, Ujrai, Khandauli, Agra
69
Awadhesh Kumar Mahavidyalaya Jamalnagar Bhains, Agra
70
Srimati Shanti Devi Degree College, Puramana, Kirawali, Agra
71
Shri Darwari Lal Mahila Mahavidyalaya, Ketaki Nagar(Sanjapur) Manpuri
72
Rajveer Singh Memorial Mahavidhyalaya, Anora Mathura
73
B.L. Educational Institute, Nagla Neem Post Saimra, Khandauli, Agra
74
Sri Bankey Bihari Ji Educational Institute, Gadi Thana, Samshabad, Agra
75
Pt. Sri Jagannath Prasad Mahavidhyalaya, Dabrai, Samshabad, Agra
76
Ch.Charan Singh Chaharvati Mahavidyalaya, Akola, Agra
77
Shri Bhagwan Singh Girls College Of Education And Technology, Shamshabad Road, Agra
78
K.G. Institute Of Education Kagarol, Agra
79
Anand Engineering College, Agra
80
G.B.School (Higher Education), Dudhadhari Aashram, Nagala Vishunu, Agra
81
Amit Memorial Kanya Mahavidhyalaya, Jalesar Road, Mundi, Agra
82
Academy Of Management & Excellence, Gelana Road, Agra
83
R.K. Gupta Memorial Institute Of Technology And Management, Sikandra, Agra
84
C-Impact Institute, Agra
85
Ch.Kshetrapal Singh Educational Institute, Jarar, Bah, Agra
86
S.S. Girls Degree College, Nagla Rambal, Kalindi Vihar, Agra
87
Sri Harcharan Lal Verma Mahavidhyalaya, Achhnera, Agra
88
Aligarh College Of Engineering And Management, Aligarh
89
Acme Institute Of Managemant And Technology, Sikandara, Agra
90
J.S. Degree College Nagla Hatti Barara, Agra
91
Aryan Institute Of Management & Computer Studies Sikandra, Agra
92
Soordas Brijrani Memorial Degree College, Surkuti, Runkata, Agra
93
Shri Megh Singh Mahavidyalaya, Abidgarh, Tarrakpur, Agra
94
Advance India Institute Of Management Studies, Agra
95
Anjali Institute Of Management And Science, Etmadpur, Agra
96
R.B.(P.G.) College, Narich, Agra
97
Krishna College Of Science And Technology, Bamroli Katara, Agra
98
Shanti Niketan College Of Business Management And Computer Science, Nh-3, Agra-Gwalior Road, Tehra, Agra
99
Aditya College Of Law, Etmadpur, Agra
100
Sri Jagdamba Degree College, Foundry Nagar, Agra
101
Dayanand Arya Vedik Mahavidyalaya, Kundol, Agra
102
Excellent Degree College, Fatehpur Sikri Road, Agra
103
Smt. Patura Devi Degree College, Kiraoli, Agra
104
Rameshwari Devi Kanya Mahavidyalaya, Patholi, Agra
105
Smt. Harpyari Devi Girls Degree College, Jangjeet Nagar, Rajpur Agra
106
Krishna College Of Sports And Education, Bamroli Katara, Agra
107
M.D. College, Lawyers Colony, Agra
108
Sri Ram Adarsh Mahavidyalaya, Panvari, Agra
109
Sri Lal Singh Degree College, Abidgrah, Agra
110
Ramvati Memorial Degree College, Ghari Thakur Dass, Rohta, Agra
111
Smt. Laxmi Devi Mahila Educational Institute, Samsabad, Agra
112
Sri Raghuvir Saran Degree College Sikandra, Agra
113
Sri Chhitarmal Mahavidyalaya, Brathla, Saiyan, Agra
114
Sant Ramkrishna Kanya Mahavidyalaya, Shivpuri, Balkeshwar Road, Agra
115
Agra Public Teachers Training College, Artoni, Agra
116
Radha Krishn Kanya Mahavidyala, Sikandra, Agra
117
Balmukand Bajari College Of Education, Artoni, Agra
118
Mata Basanti Devi School Of Bio Science & Bio Technology, Sikandra, Agra
119
Shree Raghukul Mahavidyalaya, Bakalpur, Kheragarh, Agra
120
Sri Kirori Lal Shashtri Mahavidyalaya, Jagner, Agra
121
Sai Nath College, Sikandra, Agra
122
Dr. M.P.S. Memorial College Of Business Studies, Sikandara, Agra
123
Chaudhary Raghunath Singh Mahavidyalaya, Kirawali, Agra
124
Dev Education College, Barhan, Agra
125
Sri Pooran Prasad Gupta Memorial Degree College, Sikandara Highway, Agra
126
Anand College Of Education, Kitham, Agra
127
Sri Suresh Chandra Sharma Degree College, Jagner, Agra
128
Smt. Nathiya Devi Degree College, Shamshabad, Agra
129
Krishna Academy, Bichpuri, Agra
130
Mata Suraj Mukhi Girls College Of Commerce & Economics, Shadara, Agra
131
S.R. Degree College, Ukkhrra, Agra
132
Sri Roshan Lal Institute Of Science & Technology, Arsena, Agra
133
S.S. Degree College, Shamsabad, Agra
134
Maa Durga College, Shashtri Puram, Agra
135
Shri Vijay Swaroop Mahila College Of Education, Sikandra, Agra
136
S.S. College, Babarpur, Sikandra, Agra
137
S.D. Bhadawar Degree College, Chhalesar, Kuberpur, Agra
138
Raghuram Mahavidyalaya, Kagarol, Agra
139
Chacha Vishal Singh Kanya Mahavidyalaya, Pura Goverdwan, Agra
140
Narmada Devi Mahila Mahavidyalaya, Balkeshwar, Agra
141
Green Agra Mahavidyalaya, Pili Pokhar, Agra
142
Sri Shyam Mahavidyalaya, Karahara, Midhakur, Agra
143
Guru Niranjana Nand Mahavidyalaya, Luhenta Mod Iradat Nagar, Agra
144
Sri Durgpal Singh Mahavidyalaya, Pinahat, Agra
145
Sri K.L. Shastri Girls Degree College, Tajganj Agra
146
Thakur Adal Singh Smriti Kanya Mahavidyalaya, Tehera, Agra
147
Pt. Manish Sharma Degree College, Deori Road, Agra
148
Dev College, Barhan, Agra
149
Madan Mohan Smarak Mahavidyalaya, Runakta, Agra
150
C.S.Memorial Degree College, Bas Badam Baharampur Etmadpur, Agra
151
Uttam Institute Of Technology And Management, Runakta, Agra
152
Babu Ram Chandra Chameli Kiran Agrasen Kanya Mahavidyalaya, Kagarol, Agra
153
Shri Siddhi Vinayak Educational Mahavidyalaya, Raibha, Achhnera, Agra
154
S.S. Education Institute, Gamri, Malpura, Agra
155
Motilal Ramanath Mahavidyalaya, Bhadrauli, Baah, Agra
156
Siddhant Raj Mahavidhyalaya, Jaitpur Kalan, Baah, Agra
157
Sri Rama Nand Kailash Chandra Paigoriya College, Baah, Agra
158
Pitambar Degree College, Poiyaghat, Agra
159
Raja S.P. Singh Degree College, Itora, Agra
160
Shri Naubat Singh Mahavidhyalaya, Galibpur, Aligarh
161
Shri Sidhi Vinayak Degree College, Raibha, Achnera, Agra
162
Gaytri Mahavidyalaya, Khandoli, Agra
163
Shri Rajendra Singh Degree College, Dhimishri, Agra
164
Incredible Institute Of Management And Technology, Bichpuri Road, Achnera, Agra
165
S.K.V. College Of Law Kuberpur Nh-2 Agra
166
Kunal Professional Educational Academy, Tehra, Agra
167
S.K.V. Academy, Tundla Road, Agra
168
D.E.P.G. College, Nh-2 Etamadpur, Agra
169
Salasar Institute Of Education, Dayalbagh, Agra
170
N.D. College Of Science And Technology, Shyamo Mode, Shamsabad Road, Agra
171
Sri Ram Charan Singh Degree College, Shamasabad, Agra
172
Smt. Bhudevi Mahavidyalaya, Shastripuram, Agra
173
Sri Jangjeet Singh Mahavidyalaya, Vazidpur, Fatehabad, Agra
174
Saudan Singh Institute Of Higher Education, Agra
175
Dr. Bhanu Pratap Singh Mahavidyalaya, Bakalpur, Shamasabad Road, Agra
176
Symboyzia Girls College, Maharani Bagh, Bodla, Agra
177
Agra Vansthali Mahavidyalaya, Jharna Nala, Chhalesar, Agra
178
All Saints College, Kahrai, Shamshabad Road, Agra
179
Ramdevi Girls Degree College, Barhan, Agra
180
Rosan Singh Memorial College Of Education, Banguri, Digner, Agra
181
Gopal Das Memorial Educational Institute, Chamroli, Rajpur Chungi, Agra
182
Kishan Dilip Singh Baghel Memorial Degree College, Dhanauli, Agra
183
Manorama Institute Of Management And Technology, Ladamda, Agra
184
B.D.M. Kanya Mahavidyalaya, Bagh Colony, Fatehabad, Agra
185
Shri Megh Singh College, Abidgarh, Hathras Road, Agra
186
R.C. Sharma Degree College, Ladukhera, Agra
187
Sri Chandra Bhan Singh Mahavidyalaya, Mukharai, Agra
188
Seth Ram Swaroop Govindi Devi Mahavidhyalaya, Etmadpur, Agra
189
Sri Radhe Jamuna Devi Kanya Mahavidyalaya, Fatehabad Road, Agra
190
Aligarh College Of Engineering And Technology, Aligrah
191
Braj Institute Of Management And Technology, Aligarh
192
Surendra Sigh Kanya Mahavidyalaya, Rahelai, Iradat Nagar, Agra
193
Th. Tej Singh Mahavidyalaya, Kakrari, Iradatnagar Road, Agra
194
Ess Ess College Of Education, Dayalbagh, Agra
195
Ramesh Chandra Chandra Kala Devi College Of Technology And Management, Mant, Mathura
196
K.P. Institute Of Professonal Studies, Etmadpur, Agra
197
Sanjay Institute Of Professional Studies College, Chaumaha Mathura
198
Dr.B.P.S.College, Bakalpur, Agra
199
Pradeep Institute Of Advance Studies (For Women), Barara, Agra
200
Shri Suresh Chand Singhal Memorial Mahavidhyalaya, Danda Mod, Jagner-Agra Marg, Agra
201
Smt. Elaichi Devi Mahavidyalaya, Houd Baroli, Gujar, Agra
202
Sri Dauji Maharaj Degree College, Baroli Ahir, Shamsabad Road, Agra
203
Sri Udayveer Singh Mahavidyalaya, Jounai, Sainya, Agra
204
Smt. Kalawati Devi Mahavidyalaya, Banguri Shamsabad Road, Agra
205
Sri Jwala Prasad Sharma Shikshan Sanshthan, Fathepur Sikri Road, Korai Kirawali, Agra
206
Shanti Uday College Of Science And Technology, Akola Malpura, Agra
207
Sanskriti Institute Of Applied & Studies, Mathura
208
Maya Devi Mahavidyalaya, Mukhwar Barhan, Agra
209
Sri Radha Rani Mahavidyalaya, Virampur, Etah
210
Chakra Prakash Bharat Mahavidhalaya, Saiyan Agra
211
Chaudhary Kiran Academy, Fathepur Sikri Road, Kirawali, Agra
212
Krishna Girls Academy, Bichpuri, Agra
213
Chaudhary Babu Lal Institute Of Technology & Management, Hathras
214
K.R. Educational Institute, Runakta, Agra
215
Maharana Pratap College Of Education, Mangura, Kirawali, Agra
216
Kela Devi Institute, Karodhana, Daveri Iradatnagar Road, Agra
217
Khazan Singh Girls Degree College, Kagarol, Agra
218
Panchsheel Mahavidyalaya, Rohta, Gwalior Road, Agra
219
Jaswant Singh Bhadauria Law College
220
Pt. Munnilal Sharma Mahavidyalaya, Patti, Rohata, Agra
221
Kala Degree College Karodhana, Deori Road, Agra
222
Sri Pitam Singh Mahavidyalaya, Dura, Agra
223
Bohre Patiram Degree College Garhi Sahja, Jalesar Road, Anwalkhera, Agra
224
Tha. Bacchoo Singh College Of Law, Jaroli, Shamsabad, Agra
225
Vajirao Degree College, Nanpur, Bichpuri Road, Agra
226
Om Shatyaram Saroj Vidhyapeeth Mahavidyalaya, Kachora, Bah, Agra
227
Sardar Patel Educational College, Ata, Kheragarh, Agra
228
Shri Radha Kishan Degree College, Bai Khera Jarua Katra, Agra
229
Sri Bhavani Singh Mahavidyalaya, Tedibagaya, Agra
230
D.S. College Of Law, Tor, Iradatnagar, Agra
231
Sri Balram Singh Mahavidyalaya, Nagla Maharam, Khandauli, Agra
232
J. S. S.M. Degree College, Bamrauli Katara, Fatehabad Road, Agra
233
Acharya Tara Chand Shastri Mahavidyalaya, Sawai Etmadpur Agra
234
J.R. College, Nagala Dhamali, Semra Road Khandoli, Agra
235
Pt. Shivcharan Sharma Kanya Mahavidyalaya, Gohrra, Iradatnagar, Agra
236
Shaheed Gurudatt Singh Mahavidyalaya, Pratappura, Kukapur, Bah, Agra
237
Bauhray Nathilal Mudgal Mahavidyalaya, Kheria, Eradat Nagar, Agra
238
R.C.S Memorial Mahavidyalaya, Nanpur, Agra
239
Heritage Business College, Agra
240
Laxminaryan Atarrani Educational Institute Of Agra, Kurra, Chittarpur, Agra
241
Devi Singh Mahavidhalaya Majhra, Post Dhanula Kalan, Shamsabad, Agra
242
Sharwood Mahavidyalya, Dignare, Samsabad, Agra
243
Dr. Virendra Singh Degree College, Marehra, Etah
244
G.S.A. College Of Education
245
Chaudhary Sunder Singh Mahavidhalaya, Lodhipur, Mainpuri
246
Avm Girls Institute (Minority College) Sawai0 Bhawai Marg Etmadpur, Agra
247
S.S.R.College, Kundol, Agra
248
Kunal College, Nh-3, Tehra, Gwalior Rode, Agra
249
Kanhaiyalal Munshi Institute Of Hindi Studies & Linguistics, Paliwal Park, Agra
250
Sri Pratap Singh Mahavidhyalaya, Pilipokhar, Hathras Road, Agra
251
Th.O.P. Singh Educational College Nayabas Samsabad, Agra
252
M.D. Law College, Babarpur, Sikandra, Agra
253
Neminath Homoeopathic Medical College And Hospital, Navalpur, Etmadpur, Agra
254
D. J. College Of Dental Sciences & Research, Modinagar
255
H.S. Kasana Institute Of Education, Saiya, Agra,
256
Shanti Devi Educational Institute Nagla, Vishnu, Serenda, Khera Garh Agra
257
Shridevi Group Of Higher Studies Vamanpura Jaingara, Kirawali, Agra
258
Smt. Vidhya Parishad Sansthan, Radha Nagar Foundary Nagar, Agra
259
Digambraya Educational Institute Vidhya Niketan, Foundry Nagar, Agra
260
Radha Govind Kanya Mahavidyalaya, Etmadpur, Agra
261
G.G. School Of Nursing & Paramedical Runkata, Agra
262
Smt. Haripyari Devi Educational Institute, Samsabad Agra
263
B.M. Degree College Kathvari, Raybha Runakta, Agra
264
A.M.E. College Of Law, Agra
265
Anand College Of Technology, Agra
266
Rama Medical College, Kanpur
267
Mahrana Pratap Degree College, Mangura Kirawali, Agra
268
Ram Devi Kanya College, Bakalpur, Agra
269
V.R. College Beerai, Saiyan, Agra
270
C-Impact Institute, Agra
271
Shri Ram Education Kanya Degree College, Panwari, Agra
272
Sanjay Gandhi College Of Education Jheethpura Jagner Road, Agra
273
M.S.R. College Of Education, Tanki Nagar, Dhoki, Fatehabad, Agra
274
M.D.P. College Of Education Garhi Gusai, Fatehabad, Agra
275
Mata Jhandewalan Education, Sikandra, Agra
276
Agra Education College, Farah Mathura
277
Ram Dulari Raghuveer Singh Degree College, Etah
278
C K Mahavidyalaya Karahara, Kirawali, Agra
279
F.H. Medical College, Agra
280
A.I.H..M Institute Of Management & Tech Loh Karera Runaka, Agra
281
Kd Medical College Agra
282
Shyama Shyam Teachers Training College Agra
283
Shri Bacchan Singh Mahavidyalaya, Kadarpur, Kasganj
284
Maharani Mahavidhyalaya, Goraha, Kasganj
285
Bvm College Of Science And Technology, Paliya Ftehabad Agra
286
Ganpati Degree College, Jonai Saiyan, Agra
287
Kk Group Of College, Kodiaganj, Aligarh
288
Ch.Bijendra Singh Mahavidhyalaya, Iglas, Aligarh
289
Yashoda Devi Mahavidhyalaya, Mursan, Hathras
290
Gyan Bharti College Of Education, Opp. Nalanda Town Shamshabad Road, Agra
291
Allama Iqbal Unani Medical College And A.C.N. Hospital G.T.Road Muzzafer Nagar
292
Aligarh Unani Medical College And A.C.N. Hospital, Anup Sahar Road, Aligarh
293
Shree Shyam Lal Babuji Mahavidyalaya, Village Banguri, Post-Digner, Agra
294
Maa Sadhana Degree College, Runakta, Agra
295
Dr. B.R. Ambedkar College Of Education Prem Bagh, Shyamlal Ki Baghiya, Gwalior Road, Agra
296
D.S. College, Aligarh
Aligarh
1
Sri Varshney College, Aligarh
2
Sri Tikaram Kanya Mahavidyalaya, Aligarh
3
Veerangana Avanti Bai Government Degree College, Atroli, Aligarh
4
Government Degree College, Khair, Aligarh
5
Rajkiye Mahavidyalaya, Gonda, Aligarh
6
Govt. (P.G) College, Chharra, Aligarh
7
Manyavar Kanshi Ram Government Degree College Gabhana, Aligarh
8
Rajkiye Mahavidyalaya, Tappal, Aligarh
9
Ch. Charan Singh Shivdan Singh (P.G.) College, Iglas, Aligarh
10
Shri Jawahar Lal Mahavidyalaya, Charra (Aligarh)
11
Amarnath Women's Degree College, Mohakampur, Kandali Iglas, Aligarh
12
Srimati Shakuntala Devi Kanya Mahavidhyalaya, Talibnagar, Kasimpur, Power House, Aligarh
13
Dr. B.R.Ambedkar Janmsatabdi Mahavidyala, Dhansari, Aligarh
14
Shri Shivdan Singh Smriti College, Iglas, Aligarh
15
Gyan Mahavidyalaya, Agra Road, Aligarh
16
Pandit Pooranmal Memorial Educational Institute, Gabhana, Aligarh
17
Ch. Jhamman Singh Mahavidhyalaya Nagla, Parta Matroi, Iglas, Aligarh
18
Govind Mahavidhyalaya Khair, Aligarh
19
Sri Bharat Singh Kamala Devi Mahavidhyalaya, Raipur, Khas, Aligarh
20
Ganga Bhagwati Mahavidhyalaya, Bhamsoi, Dughma, Aligarh
21
Adarsh Gyandeep Kanya Mahavidhyalaya Dori Nagar, Aligarh
22
R.J. Law Mahavidhyalaya Raipur, Khair, Aligarh
23
Krishna Mahavidhyalaya Sujanpur Khair, Aligarh
24
R.J. Law Mahavidyalaya Raipur, Palwal Road Aligarh
25
Institute Of Information Management And Technology, Ramghat Road, Aligarh
26
Ch.Ram Singh College Of Law, Nahal, Aligarh
27
S.D.S. Degree College Pankhani Road, Bhadesi, Aligarh
28
Maa Bhagvati Mahavidhyalaya, Bichpuri, Manai, Aligarh
29
Prem Laxmi Kanya Mahavidyalaya, Atroli, Aligarh
30
Sri Shivdan Singh Institute Of Technology And Management, Aligarh
31
Khair Kanya Mahavidyalaya, Khair, Aligarh
32
Gramodhar Mahavidyalaya, Nagla Parsi Daddo, Aligarh
33
Gagan College Of Management And Technology, Aligarh
34
Vivekanand College Of Education, Aligarh
35
Keharimal Gautam Smarak Mahavidyalaya, Gabhana, Aligarh
36
Sri Sardar Singh Smarak (P.G) College Nagala Batul, Aligarh
37
Shri Radha Govind Mahavidhalaya, Heerapur Gopi Aligarh
38
Mother Teresa Women College, Aligarh
39
Ch. Mahendra Singh Mahavidyalaya, Palsara, Aligarh
40
Vijaya Mahavidyalaya, Harirampur, Iglas, Aligarh
41
Dharm Jyoti Mahavidyalaya, Taharpur, Iglas, Aligarh
42
Amrata Singh Memorial Degree College, Tejpur Java, Aligarh
43
Vivekanand College Of Law, Aligarh
44
Smt. Kapoori Devi Mahavidyalaya, Bilawli, Jagmohan Pura, Aligarh
45
Three Dots Girls Training College, Surya Sarovar(Near Ramesh Vihar)Ramghat Road, Aligarh
46
Jai Girraj Dharan Mahavidyalaya, Nahal, Aligarh
47
S.S.College Of Law, Manpurkala, Khair, Aligarh
48
Lalaram Shri Devi Mahavidyalaya, Atroli, Aligarh
49
H.L. Degree College, Hardua Ganj, Aligarh
50
Pt. Laxmi Narayan Memorial Mahavidyalaya, Gharbara Tappal, Aligarh
51
Vishwakarma Mahavidyalaya, Tappal, Aligarh
52
A.C.N. Institute Of Education, Aligarh
53
Aligarh Teachers Training College, Aligarh
54
Shri Khushiram Mahavidyalaya, Khair, Aligarh
55
Ch. Ram Singh Mahavidyalaya, Nahal, Atroli, Aligarh
56
Pt. Shri Chand Sharma Memorial P.G.College, Manpur Kalan, Khair, Aligarh
57
Ch. Jeevan Singh Memorial Mahavidyalaya, Sarol Tappal, Aligarh
58
Lala Ram Shridevi Mahavidalaya, Aligarh
59
P.M. College Of Education, Karsua, Aligarh
60
Sri Lala Ram Sharma Memorial Mahavidyalaya, Jarara, Aligarh
61
Al-Barkat Institute Of Education, Anup Saher Road, Aligarh
62
Aligarh College Of Education, Aligarh
63
R.B.S. College Of Management & Technology, Jattari, Aligarh
64
Maa Kunti Devi Malkhan Singh Mahavidyalaya, Doodhama, Aligarh
65
D.R.G. Mahavidyalaya, Dhanipur, Kurana, Aligarh
66
R.J. Mahavidyalaya, Raipur, Aligarh
67
S.S.L.D. Varshney Institute Of Management & Technology, Aligarh
68
Gayatri Smarak Kanya Mahavidyalaya, Chandaus, Aligarh
69
Sri Bani Singh Mahavidyalaya, Bharatpur Aligarh
70
B.S. Degree College, Raipur Khas, Aturoli, Aligarh
71
Heritage International Business School, Tala Nagri, Ramghat Road, Aligarh
72
Al-Hidayah College Of Education, Haibatpur Siya, Baroli Bypass Road, Aligarh
73
Lal Bahadur Shastri Kaniya Mahavidyalaya, Hari Nagar, Agra Road, Aligarh
74
Smt. Dharamwati Devi Mahavidyalaya, Harduaganj, Aligarh
75
Hey Nath Vidhyapeeth, Sasni Road, Iglas, Aligarh
76
Chandra Shekhar Azad Mahavidyalaya, Beesoura, Alampur Fatehpur, Aligarh
77
Rudra's College, Chharra, Aligarh
78
Sri Sidhababa Mahavidyalaya, Rampur, Chhara, Aligarh
79
Mahalwar Academy Of Higher Education, Atrauli, Aligarh
80
D.C.S. Memorial Kanya Mahavidyalaya, Bichpuri, Gopi, Aligarh
81
D.D.S. Mahavidyalaya Bharatpur, Bajeda, Khair, Aligarh
82
Mahendra Singh Shakuntala Devi Kanya Mahavidyalaya, Beswan, Aligarh
83
Sri Fateh Singh Mahavidyalaya, Bankner, Khair, Aligarh
84
Megh Singh Dropa Mahavidyalaya, Kaudiaganj, Aligarh
85
Maa Vashno Devi Mahavidyaiaya, Vijaygarh, Aligarh
86
D.R. Group Of Education, Gabhana, Aligarh
87
Gyan Vigyan Institute Of Education, Pakhaudana Khair, Aligarh
88
Bauhre Hari Singh College, Ramnagariya, Iglas, Aligarh
89
R.B.S. College, Gangiri, Aligarh
90
Veerkhand Mahavidyalaya, Nagla Jhanda, Aligarh
91
St. Joseph Mahvidyalaya, Mazaffara, Aligarh
92
Ompal Munshi Singh Mahavidyalaya, Kaka Begpur, Gulariya, Aligarh
93
Shri M.S.K.S. Kushwaha Memorial Mahavidyalaya, Raipur, Bhopanagla, Khair, Aligarh
94
M.C.S. Educational Institute, Wazidpur, Khair, Aligarh
95
Maa Gyatri Institute, Chandos, Aligarh
96
Ram Singh Javitri Devi Mahavidhalaya, Lahera Saleempur, Aligarh
97
Shiv Shakti Mahavidyalaya, Harvanshpur, Atrauli, Aligarh
98
Soran Singh Roria College Of Education, Chharra, Aligarh
99
Sri Bihari Lal Bharti Mahavidyalaya, Palimukimpur, Aligarh
100
B.D.H.S. Mahavidyalaya, Maupur, Bahadurpur, Aligarh
101
S.S. B.Ed. College, Manpur Kalan, Khair, Aligarh
102
Dr. Nepal Singh Adaitya Mahavidyalaya, Cheindaula, Sujanpur, Atrauli, Aligarh
103
Al-Barkat Education Institutions Anoopshahr Road, Aligarh
104
Long Shree College Of Education, Arrana Khair, Aligarh
105
Bhore Jagannath Singh Vasdev Singh Smarak Mahavidyalaya Datta Choli Khurd, Aligarh
106
Smt. Gulabo Devi Memorial Girls Degree College, Gharbara, Tappal, Aligarh
107
Srimati Kela Devi Sharma Mahavidyalaya, Abunasirpur, Atrauli, Aligarh
108
Shri Laxman Singh Nathhi Devi Kanya Mahavidyalaya, Atrauli Raod, Aligarh
109
S.P.S. Degree College Diholi, Aligarh
110
Aligarh College Of Engineering And Technology, Aligarh
111
Sri Surendra Pal Sharma Mahavidyalay, Ganiyawali Aligarh
112
Jeevan Jyoti Ayurvedic Medical College And Hospital, Aligarh
113
Jeevan Jyoti Institute Of Nursing & Paramedical Science Khair Road, Lodha, Aligarh
114
H.L. College, Barautha, Aligarh
115
Satyawati Devi Mahavidyalaya Khandeha Khair, Aligarh
116
Pandit Puranmal Memorial Educational College Of Law
117
J.D. Ayurvedic Medical College And Hospital, Bhankari G.T. Road Aligarh
118
Shri Kumarsen Sharma Mahavidhalaya, Hardoi Aligarh
119
Shri Shubhash Chandra Mahavidhalaya, Hardoi Aligarh
120
A R L Mahavidhyalaya Malav, Khurd, Aligarh
121
I.T.M. College Of Education Karsua, Aligarh
122
Sri Sai Ayurvedic Medical P.G. College & Hospital Phal Mandi, Sarsol, G.T.Road, Aligarh
123
Riya International College G.T. Road, Aligarh
124
Shaheed Narendra Kumar Ayurvedic Medical College & R.K.M.S. Charitable Hospital-Pisawa Road, Chandaus, Aligarh
125
Jamia Urdu College Of Education Aligarh
Allahabad
1
Rajkiya Lal Bahadur Shastri Homoeopathic Medical College And Hospital, Santipuram, Phaphamau, Allahabad
2
Shri Sai Nath Post Graduate Institute Of Homoeopathy, Allahabad
3
Prabhat Institute Of Para Medical Science, Allahabad
Azamgarh
1
Rajkiya Shri Durga Ji Homoeopathic Medical College And Hospital, Chandeshwar, Azamgarh
Etah
1
J.L.N. (P.G.) College, Etah
2
Ganjdundwara College, Etah
3
K.A. (P.G.) College, Kasganj
4
Smt. Sharda Johari Nagar Palika Kanya Mahavidyalaya, Kasganj, Etah
5
Janta Degree College, Person, Etah
6
Govt. (P.G.) College, Jalesar, Etah
7
Government Degree College, Kasganj, Etah
8
Virangana Avanti Bai Mahila Mahavidyalaya, Uddaitpur, Etah
9
Dr. Ram Manohar Lohiya Mahavidyalaya, Dholna, Etah
10
Smt. Gomati Smarak Vigyan Mahavidyalaya, Nawab Nagar, Parson, Etah
11
Dr. Ram Kumar Gaytri Devi Mahavidyalaya, Raja Ka Rampur, Etah
12
Lal Pokh Pal Singh Degree College, Achalpur, Etah
13
Sri Farooq Hussain (P.G.) College, Nidhauli Kalan, Etah
14
Kr. Devendra Pal Singh Memorial Degree College, Nagla Udi, Etah
15
Srimati Nirmala Devi Mulayam Singh Mahavidhyalaya, Devkaranpur.Jalesar, Etah
16
Sri Gaurishankar Mahavidhyalaya, Daulatpur, Chaprai, Etah
17
Ch.Turram Singh Mahavidhyalaya Brjpurchanda, Awagarh Road, Jalesar, Etah
18
Sri Faiyaz Hussain (P.G.) College, Nidhauli Kala, Etah
19
Sri Bhagwan Shiv(P.G) Mahavidyalaya, Ummedpur, Etah
20
Shri Mahavir Singh Kushwah Mahavidhyalaya Pidhora, Etah
21
Ramsri Devi Mahavidhyalaya, Nagla -Mahari, Post
22
Kumrowa, Kashganj
23
Tara Chandra Mahavidhyalaya, Bais Khediya, Sakit, Etah
24
Ch. Badan Singh Shanti Devi Kanya Mahavidhyalaya, Shahpur, Milavali, Etah
25
Sri Gopal Jee College, Himmatpur, Etah
26
Dr. Islam Majeed Degree College, Bhargain, Etah
27
Shri Dayanand Mahavidyalaya, Bhartoli, Etah
28
Gajraj Singh Memorial Degree College, Ishara, Sakit, Etah
29
Dr. Zakir Hussain (P.G.) College, Etah
30
Sri Jagvir Singh Chuahan Smriti Mahavidyalaya, Alipur, Etah
31
S.D.S Degree College, Marthara, Etah
32
V.K. Jain College Of Education, Soro Road, Kasganj
33
Smt. Genda Devi Mahavidyalaya, Alipur Barwara, Kasganj
34
Dan Sahai Memorial Mahavidyalaya, Rampur, Etah
35
Maa Gaytri Arye Kanya College, Jalesar, Etah
36
Janta Kanya Mahavidhyalya, Awagarh, Etah
37
Sir M.U. Teachers Training College, Etah
38
Sri Suraj Singh Memorial College, Avagarh, Etah
39
Smt. Ramshri Shiksha Mahila Mahavidyalaya, Etah
40
Sir M.U. Degree College, Sahawar, Etah
41
C.S. Mahavidyalaya Harchandpur, Khurd, Etah
42
S.K. College, Etah
43
Ch. Mukhtyar Singh Yadav Mahavidyalya, Kailtha, Aliganj, Etah
44
Gautam Buddha Mahavidyalaya, Aliganj, Etah
45
Sri Bhumiraj Singh Leela Devi P.G. College, Larampur Katara Sarai Agahat, Etah
46
Sri Mohar Singh (P.G.) College, Vasundhara, Etah
47
Adarsh Janta Mahavidyalaya, Girora, Etah
48
Mamta College, Brijnagar, Sadabad Road, Jalesar, Etah
49
H.S. Law College, G.T. Road, Etah
50
Kapoori Devi Kripa Ram Mahavidyalaya, Dholeshwar, Etah
51
H.S. Kanya College, G.T. Road, Etah
52
Ch. Badan Singh Mahavidyalaya, G.T. Road Ashpur, Etah
53
Vijendra Pal Singh Netrapal Singh Mahavidhyalaya, Devkaranpur, Jalesar, Etah
54
Sri Chandra Swami Degree College, Ganga Nagar, Etah
55
Sri Pyare Lal Degree College, Kheriya Patti, Kasganj
56
Sri Shankar Singh Mahavidyalaya, Vikash Nagar, Sindhpura, Etah
57
Kunwar Shakur Khan Degree College, Jalesar Road, Sakara, Etah
58
Kalyani Girls Degree College, Piddoura Adda, Marehra, Etah
59
Sri Bahadur Singh Mahavidyalaya, Parson, Etah
60
Sri Jahar Singh Mahavidyalaya, Kesarpur, Etah
61
Prakash Mahavidyalaya, Etah
62
Shri Malkhan Singh Mahavidyalaya, Rudarpur, Etah
63
K.C. Adarsh Mahavidyalaya, Sidhpur, Etah
64
Sri Latoori Singh Sri Ram Mahavidyalaya, Dhumri, Etah
65
Radha Krishna Mahavidyalay, Pul Arthara, Etah
66
Ch. Shriram Yadav Mahavidyalaya, Patiyali, Etah
67
Sri Jahan Singh Vitta Devi Mahavidyalaya, Nagla Simra, Etah
68
Dr. Rishi Kant Siddharth Mahavidyalaya, Sahawar, Etah
69
Ch. Ram Prakash Yadav Mahavidyalaya, Badariya Soron, Kasganj
70
Deen Bandhu Deena Nath College, Shiv Nagar, Aliganj Road, Etah
71
Rajesh Kumar Sadhna Devi College, Dhumari, Etah
72
R.B. Singh College, Etah
73
P.R. Rajput Mahavidyalaya, Saraye Aghat, Etah
74
Sri Tej Singh Gajadhar Mahavidyalaya, Jaithara, Etah
75
Sri Mukut Singh Panchsheel Mahavidyalaya, Lalpur, Etah
76
B.P. Singh Degree College, Keela Road, Aliganj, Etah
77
Hajjin Sadika Begum Mahavidyalaya, Bhargain, Kasganj, Etah
78
Chandra Prabha Mahavidyalaya, Jalesar, Etah
79
M.R. Degree College, Maimrhee, Kasganj
80
Maa Janki Institute Of Management & Technology (Pg) College, Kuthila, Etah
81
Sri Ram Singh Bittan Devi Mahavidyalaya, Ummedpur Rijor, Etah
82
R.N. Degree College, Ghiloya Road, Etah
83
L.M.S. Degree College, Ishara Nagar Sakit, Etah
84
Siyaram Singh Degree College, Awagarh, Etah
85
Maa Kailashwati Mahavidyalaya, Nagala Khimai, Kadarganj, Kasganj
86
Mahaveer Shikhshan Shansthan, Kasganj
87
Bhoori Singh Mahavidyalaya, Kushwa Pondari, Jalesar, Etah
88
Rajrani Mahavidyalaya, Bahoranpura, Kasganj, Etah
89
Sara Singh Degree College, Bilsad Road, Aliganj, Etah
90
Lala Ramladata Ram Shri Devi Mahavidalya, Saray Aghat Etah
91
Shailesh College, Badhanpur, Jaleshar, Etah
92
Sri Raghuveer Singh Yadav Mahavidyalaya, Nagla Damar, Patiyali, Kasganj
93
Sri Maharana Pratap Mahavidyalaya, Khwajagipur, Mirrchi, Etah
94
Pushpa Devi Girls College, Gandhi Market, Etah
95
R.K. College, Kuthila Layakpur, Etah
96
Maa Shakuntla Devi Mahavidhalay, J.H. Nagar, Bahgon, Jaithra, Etah
97
Dr. Girish Chandra Rama Mahavidyalaya, Awagarh, Etah
98
Smt. Shakuntla Devi Mahavidyalaya, G.T. Road, Mahua Khera, Etah
99
S.J.S. Adrsha Balika Mahavidyalaya, Shikohabad Road, Etah
100
Kaushal Kishor Rambeti Devi Mahavidyalaya, Barna, Etah
101
Sri Heeralal Smarak Mahavidyalaya, Natkai Khurdh, Aliganj, Etah
102
Ratan Pal Singh Shyamlata Mahavidyalaya, Nagla Simra, Aliganj, Etah
103
S.M.S. College, Nagaria Mod, Etah
104
Ch. Harinandan Singh Institute Of Education, Etah
105
Smt. Tara Devi Mahavidaylaya Miyasur, Patiyali, Kasganj
106
Jai Bajrang Mahavidyalaya, Chamkari, Etah
107
Shri Radhe Mahavidyaiaya, Basundhra, Etah
108
Ch. Harprasad Singh Yadav Education Institute, Junedpur, Aliganj, Etah
109
Ch. Laturi Singh Yadav Mahavidyalaya, Nagla Samal, Etah
110
Smt Surajmukhi Mahavidyalaya, Ambarpur, Etah
111
Vibhuti Bashthai Mahavidyalaya, Navinnagar, Etha
112
Vishesh Educational Institute, Kuberpur, Etha
113
Kavi Pooranmal Das Shikshan Sansthan, Kutubpur, Etah
114
Haji Rashidan Begam & Haji Sahab Jahan Educational Institute, Ganeshpur, Ganjdundwara, Kasganj
115
Ch. Shri Ram Sonvati Yadav Mahavidhalaya Satya Nagar Musepura, Etah
116
Shri Ram Smrak Mahavidyalaya Rajpur, Etah
117
Ch. R.L. Yadav Mahavidyalaya, Village Itaua, Post- Mahawar, Kasganj
118
Dr. R.P.S. Mahavidyalaya, Bakalpur, Chaprai, Etah
119
Sri Vishnu Bhagwan Law College, Agra Road, Etah
120
Shivsuman Mahila Mahavidhyalaya, Shivnagar Aliganj Road, Etah
121
S.D.S.Education Institute, Marthara, Etah
122
Gitam Singh College Nayabans, Etah
123
Shyam Bihari Institute Of Education Barthar, Shyam Vihar Colony, Agra Road, Etah
124
R.B.V.S. Institute Of Education, Khwajagipur, Marthara Road, Etah
125
Srimati Vimla Devi Institute Awagarh, Etah
126
Sovaran Singh Education Institute By Pass Road Himmatpur Gaharana, Etah
127
S.R.S. Education Institute Nidhauli Khurd, Etah
128
S.N. College Of Higher Education Bazidpur, Sidhpura, Kasganj
129
Shri Ramswaroop Ganga Prasad College Nayabans, Tikathar, Etah
130
Sri Ramsingh Educational Institute Nadhauli Kalan, Barther, Etah
131
B.S.Bhup Degree College Lavkush Nagar, Kasganj
132
Shri Dinanath Krashi Mahavidhyalaya, Shivnagar, Aliganj Road, Etah
133
Shivsuman Mahila Mahavidhyalaya, Shivnagar Aliganj Road, Etah
134
S K Kanya Mahavidyalaya, Vishanpur, Vasundhra, Etah
135
Manorama Institute Of Education, Mukharana, Etah
136
Dr. R K S Shiksan Sansthan Khiriya Dhumri Etah
137
Abdul Shahid Mahavidyalaya Kashimpur Bahadurgarh, Agra Road, Etah
138
S.N. Institute Of Education, Achalpur, Etah
Faizabad
1
Rajkiya Dr. Braj Kishore Homoeopathic Medical College And Hospital, Deovkali, Faizabad
2
Mahatma Gandhi Balika (P.G.) College, Firozabad
3
S.R.K.College, Firozabad
4
A.K. College, Shikohabad
5
B.D.M. College, Shikohabad
6
Narain College, Shikohabad
7
Dau Dayal Mahila Mahavidyalaya, Firozabad
8
C.L. Jain College, Firozabad
9
Lok Rastriye Mahavidyalaya, Jasrana, Firozabad
10
Paliwal (P.G.) College, Shikohabaad
11
Thakur Biri Singh College, Tundala, Firozabad
12
Govt. Girls (P.G.) College, Sirsaganj, Firozabad
13
Sukhram Mahavidhyalaya Vijaypur, Dabrai, Firozabad
14
Dr. Prem Prakash Yadav Mahavidhyalaya, Araon.Firozabad
15
Sri Puttulal Marg Shri Memorial Mahavidyalaya, Etora, Firozabad
16
R.K. College Of Systems And Management, Firozabad
17
Jai Maa Sharde Mahavidhyalaya, Darigapur, Mohnipur, Shikohabad, Firozabad
18
Amardeep College, Firozabad
19
Sri Shiv Prasad Memorial Girls Degree College, Tundala, Firozabad
20
Suman Prakash Mahavidyalaya, Nagla Kishan Singh, Pull Kharit, Jasrana, Firozabad
21
Shri Khub Chandra Mahavidyalaya, Halpura Firozabad
22
J.S. College Of Education, Sikohabad, Firozabad
23
B.S. Degree College, Hirangaon, Firozabad
24
Baba Saheb Dr. Ambedkar Mahavidyalaya, Firozabad
25
R.K. College Of Law, Firozabad
26
F.S. College Of Education, Shikohabad, Firozabad
27
Brajraj Singh College, Kuberpur, Hathwant, Firozabad
28
Ram Singh Mahavidyalaya, Nagla Sikandar, Firozabad
29
Jasrana Degree College, Jhapara, Jasrana, Firozabad
30
Jai Murti College, Nagla Ball, Sirsaganj, Firozabad
31
Maharshi Dayanand Mahavidyalaya, Sirsaganj, Firozabad
32
Mukhiya Vidhyaram Margshri Mahadevi Mahavidyalaya.Loharai-Garhshan, Firozabad
33
Sant Janu Baba Memorial College, Madhi, Firozabad
34
Baba Tikam Singh Kanya Mahavidyalaya, Khergarh, Firozabad
35
Smt. Margshree Kanya Mahavidyalaya, Paindhat, Firozabad
36
Capt.Ram Singh Degree College, Nagla Ramkunwari, Firozabad
37
Shiv Ardash College Of Education Paidat, Jasrana, Firozabad
38
St. S.N.R. Mahavidyalaya, Nagala Gulal, Firozabad
39
Saket Mahavidyalaya, Jera Jhal, Firozabad
40
Smt. Roshan Kunwari Kusum Lata Degree College, Morcha, Firozabad
41
Ranvir Singh Shyam Singh College, Ukhrend, Firozabad
42
Sri Sahab Singh Mahavidyalaya, Nagla Sukhi, Mustafabad, Firozabad
43
Smt. Kusuma Dixit Mahavidyalaya, Chhikau, Tundla, Firozabad
44
Maa Anjani Institute Of Education, Etah Road, Shikohabad
45
G.S. College Of Education, Shikohabad, Firozabad
46
Shiv Adarsh Mahavidyalaya, Pandhat, Jasrana, Firozabad
47
Shanti Devi Ahuja Girls College Of Educations, Shikohabad Firozabad
48
Sri S.N. Mahavidyalaya, Nagla Jhamman Firozabad
49
Adarsh Samaj Mahavidyalaya, Daulatpur, Firozabad
50
Chaudhary Multan Singh College Of Education, Nh-2, Tundla, Firozabad
51
L.N. College, Nagala Popi, Shikohabad Firozabad
52
S.R.D. College, Shikohabad, Firozabad
53
J.S.Institute Of Education Shikohabad, Firozabad
54
Yadunath Pal Singh Mahavidyalaya, Sirsaganj, Firozabad
55
Sri Shankar Shiv Mahavidyalaya, Partapur, Tundla, Firozabad
56
Om Degree College, Shikohabad, Firozabad
57
Mamta Mahavidyalaya, Naipai, Firozabad
58
Dr. V.P.S College, Garhi Udi, Jalesar Road, Firozabad
59
Sheela Devi Ram Bharose Lal Mahavidyalaya, Shikohabad, Firojabad
60
Shri Krishna College Of Education, Fariha, Firozabad
61
Smt. Mahadevi Mahavidhyalaya, Siddh Baba Ashram Bharoul, Shikohabad, Firozabad
62
Gramodya Mahavidyalaya, Eka, Firozabad
63
Sri Banshidhar Memorial Mahavidyalaya, Tundala, Firozabad
64
Sri Rajendra Singh Yadav Mahavidyalaya, Sargawan, Firozabad
65
Omvir Singh Siyaram College, Nagla Dharm, Firozabad
66
Hari Mohan Margshri Kanya College, Jasrana, Firozabad
67
Dalvir Singh Degree College, Nagla Sundar, Shikohabad, Firozabad
68
Smt. Marg Shri College Of Education, Vill- Paidhat, Jasrana, Firozabad
69
Sri Mati Margshri Degree College, Paidhat, Jasrana, Firozabad
70
Shivanand Anand Madhav Mahavidyalaya, Shikohabad, Firozabad
71
Shivanand Anand Madhav Mahila Mahavidyalaya Sirshaganj, Firozabad
72
Kripal Singh (Kasimpur) Mahavidylay, Barasamaspur, Jalesar Etah
73
Shri Govind Singh Mahavidyalaya, Nagala-Beech, Jhal Gopalpur, Firozabad
74
Om Maa Veshno Degree College, Kusiyari, Jasrana, Firozabad
75
Shri Raghuveer Singh Mahavidyalaya, Utrara, Firozabad
76
S.S. Memorial Mahavidyalaya, Usayeni, Firozabad
77
F.S. College, Usaini, Firozabad
78
Sri Nawab Singh Mahavidyalaya, Baindi, Firozabad
79
Ch. Balwant Singh Mahavidyalaya, Asrawali, Firozabad
80
Ch. Raghuwar Dayal Mahavidyalaya, Shikohabad, Firozabad
81
Sri Krishna College Of Education Shikohabad, Firozabad
82
Rani Avantibai Lodhi Institute Of Higher Education, Jarela Jasarana, Firozabad
83
Sri Ajab Singh Mahavidyalaya, Nagla, Dharu, Firozabad
84
Shri Rashal Singh College Of Education, Madna, Jasrana, Firozabad
85
Rajpal Singh Mahavidhyalay, Pilakhtar, Firozabad
86
Smt. Vinod Devi Mahavidyalaya, Eka, Firozabad
87
Mind Power Education College, Roopaspur, Shikohabad, Firozabad
88
Iqra Educational Institute, Nawada, Makkhanpur, Firozabad
89
Sant Sri Keshvanand Mahavidyalaya, Adhanpur, Shikohabad, Firozabad
90
Shridevi Memorial Mahavidyalaya, Kakrara, Shikohabad Firozabad
91
Sagar Kanya Mahavidyalaya, Tundla, Firozabad
92
Sri Baburam Degree College, Chulhawali, Tundla, Firozabad
93
Baba Devhans Mahila College Nawada, Parham, Firozabad
94
Sri Megh Singh Hundilal College, Tikamai, Firozabad
95
Sri Bharat Singh Degree College, Kakarara, Firozabad
96
Ch. Nihal Singh Degree College, Nagla Ballu, Tundla, Firozabad
97
Dulari Devi College Of Education, Utrara, Firozabad
98
Major Ramvir Singh Education Institute, Balipur, Shikohabad, Firozabd
99
Samrat Prathviraj Chauhan College, Azmabad Araon, Firozabad
100
Shri Gaurishankar College, Kutukpur Chanora, Narkhi, Firozabad
101
R.N. Shiksha Deep Kanya Mahavidyalaya, Nagala Sunder, Shikohabad, Firozabad
102
Th. Rajendra Singh Mahavidyalaya, Ashfabad, Firozabad
103
Sri Mataprasad Kalawati Devi Kanya Mahavidyalaya, Firozabad
104
Mandhata Shikshan Sansthan Mahila Mahavidyalay, Jahanabad, Beerai, Firozabad
105
Ramshree Mahavidyalaya, Jijauli, Makkhanpur, Firozabad
106
Smt. Janki Devi Kanya Mahavidyalaya, Firozabad
107
Sri Jaiveer Singh Mahavidyalaya, Jasarana, Firozabad
108
Shri Krishna College Of Education, Shajalpur, Shikohabad
109
Sri Mahipal Singh Girls College, Sikandarpur, Ghaghoo, Firozabad
110
Shri Puttu Singh College Of Education & Technology, Shyampur, Eka, Firozabad
111
Ch. Bachchu Singh College Of Education, Bairani, Sanora, Khairgarh Road, Firozabad
112
Shri Vinayak College Of Education, Etah Road, Firozabad
113
Maa Ganga College Of Education, Prathvipur Khairgarh Firozabad
114
S.R.D.Institute, Shikohabad, Firozabad
115
S.R.D.College, Agra Road, Shikohabad, Firozabad
116
Srimati Raj Kumari Law College, Chulhawali, Tundla, Firozabad
117
S.N.D. College, Dikhtauli, Shikohabad, Firozabad
118
Maa Anjani Suryansh College Of Education, Etah Road, Shikohabad
119
M.A.R. Institute, Etah Road, Shikohabad, Firozabad
120
Sh. Udal Singh Mahavidyalaya, Asfabad, Firozabad
121
Brahma Devi Shiksha Jankalyan Mahavidyalaya, Madhoganj, Shikohabad, Firozabad
122
Sent J.B. College Of Education, Mainpuri Road, Mandai, Shikohabad, Firozabad
123
B.S. Mukhiya Mahavidyalaya Basai Mohamadpur, Firozabad
124
K.S. College Jahanabad Virai, Shikohabad, Firozabad
125
Maa Anjani Pari Educational Institute, Etah Road Shikohabad, Firozabad
126
S.R.D.College Of Education, Firozabad
127
Baba Tikam Singh Degree College Nagla Himmat, Kheragarh, Firozabad
128
Yashpal Singh Mahavidhyalaya, Araon Road, Sirsaganj Firozabad
129
Dr.Rajendra Veer Singh Girls Institute Of Education, Firozabad
130
O.D.V. College Of Education Chulhawali, Tundla, Firozabad
131
Shridevi Soram Singh Educational Institute, Paidat, Jasrana, Firozabad
132
Maharishi Parasuram Group Of Education, Eka, Firozabad
133
Shrimati Shivkumari Dhaniram Mahila Mahavidyalaya Naveen Nagar, Raipura, Firozabad
134
Maa Anjani Mahavidhyalaya, Etah Road, Shikohabad, Dist.Firozabad
135
Indu Institute Of Education Mustfabad Road, Shikohabad, Firozabad
136
Shiv Ardash Degree College Paidat, Jasrana, Firozabad
137
M.R. College Shikohabad, Firozabad
138
F. S. Institute Of Education, Shikohabad, Firozabad
Ghazipur
1
Rajkiya Ghazipur Homoeopathic College And Hospital, Rouja, Ghazipur
Hathras
1
P.C. Bagla College, Hathras
2
Shri Rameshwar Das Agarwal Kanya P.G. College, Hathras
3
S.B.J. Degree College, Bisawar, Hathras
4
Saraswati Degree College, Hathras
5
Maharana Pratap Rajkiye Mahavidyalaya, Sikandra Rao, Hathras
6
Government Degree College, Kursanda, Sadabad, Hathras
7
Sri Pramod College, Maharara, Hathras
8
Sri Lakhan Singh Khajani Devi Mahavidhyalaya, Mursan, Hathras
9
H.C.College Of Education & Technology, Dhabar, Agsauli, Hathras
10
Malkhan Singh Mahavidyalaya, Jahangirpur, Hathras
11
Shrimati Harpyari Devi College, Rohai, Hathras
12
Krishna College Of Degree & Technology, Buddhu Nagla Hemraj, Hathras
13
B.D.M. Mahila College Sangila Nagla Bari Iglas Road, Hathras
14
Sri Shio Prasad Shanti Devi Kanya Mahavidhyalaya Danapur, Motirai, Hathras
15
K.S. Mahavidhyalaya, Ramgarh, Hathras
16
D.C. College Of Education & Technology, Dhabar, Agsauli, Hathras
17
C.P.S. Girls Degree College Sikandrarao, Hathras
18
Smt. Laungshree Devi Mahavidyalaya, Baghraya, Hathras
19
Sri Krishan Yogiraj Mahavidyalaya, Ratibhanpur, Hathras
20
Sri Radha Rani Mahavidyalaya, Julahapur, Sikandra Rao, Hathras
21
K.G.N. (P.G) College, Sikandra Rao, Hathras
22
Ram Shankar Saraswat College Of Law, Kota, Hathras
23
Dr.Islam Majid Teacher`S Training College, Bhargain, Kasganj
24
Sri S.S. Memorial Degree College, Manikpur, Hathras
25
Sri N.L Memorial Degree College, Sadabad, Hathras
26
Smt Bhudevi Khushali Ram Mahavidyalaya, Hasayan, Hathras
27
R.P. Kanya Mahavidyalaya, Budhaich, Hathras
28
Anju Priyanka Degree College, Sasni, Hathras
29
Sri Krishna Mahavidyalaya, Augsoli, Sikandararao, Hathras
30
Smt.Loungshree Devi College Of Law, Nagla All, Baghraya Hathras
31
Sri Tikaram Mahavidyalaya, Salempur, Sadabad, Hathras
32
Maharshi Dayanand Vidhya Sanskrit College, Ahen, Hathras
33
Shri Gumani Singh Mahavidyalaya Dhawar Agsoli, Sikandrarao, Hathras
34
Sri Balaji Maharaj Mahavidyalaya, Nagla Garhu Sasni, Hathras
35
Sri Mohan Paramedical Mahavidyalaya, Sadabad, Hathras
36
R.P.M.Degree College, Kota Road, Hathras
37
Jagannath Prasad Mahavidyalaya, Kota, Hathras
38
Smt Mithlesh Sharma Mahavidyalaya, Kota, Hathras
39
Laxmi Chand Katori Devi Mahavidyalaya, Agra Road, Hahtras
40
Shri Har Prasad Mansingh Thenua Mahavidyalaya, Ruheri, Hathras
41
Narayani Devi Mahavidyalaya, Sadabad, Hathras
42
Kusuma Devi Mahavidyalaya, Jatau, Amanpur, Kasganj
43
Shri Chet Ram Singh Mahavidyalaya, Sirsol, Kasganj
44
C.P.S. College Of Education, Sikandrarao, Hathras
45
C.L.G. College Of Education, Sahpau, Hathras
46
K.C. Educational Institute, Sahapau Jalesar Road, Hathras
47
Shri Shyam Sundar Degree College, Dariyavganj Kasganj
48
J.P.G.D. Degree College, Chandpa, Hathras
49
Anandi Devi Institute Of Higher Education, Sikandrarao, Hathras
50
H.S. Mahavidyalaya, Sasani, Hathras
51
Smt. Umavati Devi Degree College, Dhadhau Sahpau, Hathras
52
Smt Jaldhara Devi Mahavidyalaya, Hasayan, Hathras
53
Master Pratap Singh Verma Degree College, Sadabad, Hathras
54
Bohare Prem Singh College, Garhi Inchha, Sadabad, Hathras
55
Mohit College, Basdatta, Sadabad, Hathras
56
Shrimatl Mayadevi Institute Of Technology And Management, Kalora, Hathras
57
Ch. Gulab Singh Mahavidyalaya, Manikpur, Sadabad, Hathras
58
Harsh Mahavidyalaya, Maharara Road, Sahepau, Hathras
59
Om Bhagvati Degree College, Hasayan, Hathras
60
Sri Maharaja Agrasen Kanya Mahavidyalaya, Sadabad, Hathras
61
Maa Ramwati Mahavidyalaya, Lahra, Hathras
62
S.S.D.Girls Degree College, Madha Pithu, Jalesar Road, Sadabad, Hathras
63
Ganga Prasad Memorial Girls Shikshan Sansthan, Manikpur, Jaleshar Road, Hathras
64
Jhammanlal Shanti Devi Mahavidyalaya, Kamar Gangchauli, Hathras
65
Maa Janki Devi Mahavidyalaya, Pora, Hathras
66
Shri Suresh Kumar Pundhir Degree College, Badhanu, Hathras
67
Maa Omwati Devi Mahavidyalaya, Budaich, Jalesar Road, Hathras
68
Maya Rajendra Mahavidyalaya, Neeti Nivash Sadabad, Hathras
69
Dr. V.P. Madnawat College Of Education And Professional Course, Kalora, Mahamayanagar
70
K.L. Institute Of Education, Mankpur, Sadabad, Hathras
71
Sri Pokhpal Singh Mahavidyalaya, Bhuraka Block, Hasayan, Hathras
72
Ch. Pooran Singh Mahavidyalaya, Sekhgari, Agsauli, Kasganj, Hathras
73
Moolchand Memorial Kanya Mahavidyalaya, Hasayan Road, Purdil Nagar
74
Shakuntalam College For Teacher Education Salempur, Hathras
75
S.G.R. Degree College, Nagla Mansaram, Rampur Road, Manikpur, Hathras
76
Sri Ramchandra Singh Mahavidyalaya, Kamalpur, Sikandrao, Hathras
77
Dharamvir Singh Mahavidyalaya, Manikpur, Kupsia, Sikandrarau, Hathras
78
Sri Ram Sanahi Yadav Degree College, Purdil Nagar, Sikandarau, Agra
79
G.S. College Kursanda, Sadabad, Hathras
80
G.L. Memorial Mahavidhyalaya, Rohee, Hathras
81
Maya Institute Of Education And Training, Mendu Road, Sokhna, Hathras
82
R.B. Gautam Degree College, Sadabad, Hathras
83
Maa Ganga College Of Education Purdil Nagar, Hathras
84
Swargi Lal Ram Mahavidhalaya, Sikandrarao Hathras
85
B.C.L.G.Educational Institute, Patti Shakti, Madhaka, Hathras
86
Punay Pratap Mahavidyalay, Khargu Murshan, Hathras
87
R.A.I. Teacher Training College Kasganj Road, Sikandra Rao Hathras
Kanpur
1
Rajkiya Pt. Jawahar Lal Nehru Homoeopathic Medical College And Hospital, Lakhanpur, Kanpur
2
Rama Dental College, Hospital And Research Center, Kanpur
Lucknow
1
Internet Institute For Special Education, Lucknow
2
Rajkiya National Homoeopathic Medical College And Hospital, Gomti Nagar, Lucknow
3
Babu Banarasi Das College Of Dental Science, Lucknow
Mainpuri
1
Sri Chitragupt (P.G.) College, Mainpuri
2
Kr. R.C.M.College, Mainpuri
3
National (P.G.) College Bhongaon, Mainpuri
4
Dr. B.R.Ambedkar Rajkiye Mahavidyalaya, Padriya, Mainpuri
5
Government Degree College, Kurawali, Mainpuri
6
Bhartiya Kapilmuni Degree College, Karpiya, Bewar, Mainpuri
7
Major Angad Singh Mahavidhyalaya, Rustampur Barauli, Mainpuri
8
J.S. Memorial Mahavidhyalaya, Naurangabad, Bhogaon, Mainpuri
9
Pt. Ravindra Dev Institute Of Education, Manikpur, Alipurkheda, Mainpuri
10
J.S. College Of Science And Arts, Karha-Sirsaganj Road Dhobai, Karhal, Mainpuri
11
S.S. Group Of Educational Institute, Asargadi, Agra Road, Mainpuri
12
S.B.D. College Of Science And Education Etawah Road, Mainpuri
13
Ch. Devi Singh Mahavidyalaya, Anjani, Mainpuri
14
Babu Ram Yadav (P.G.) College, Karhal, Mainpuri
15
Kishni Mahavidyalaya, Kishni, Mainpuri
16
K.B.A. Mahila Mahavidyalaya Barnahal, Mainpuri
17
Ch. Natthu Singh Yadav Mahavidyalaya, Dihuli, Barnahal, Mainpuri
18
Adarsh Krishna P.G.College Of Education, Bhoopnagar, Mainpuri
19
G.S.M. College Of Advance Education, Bewar, Mainpuri
20
Shri M.S. Chauhan Mahavidyalaya, Mainpuri
21
Ch. Suraj Singh Mahavidyalaya, Jagir, Mainpuri
22
Sri Gopi Ram Mahavidyalaya, Ghiror, Mainpuri
23
Sri Malkhan Singh Degree College, Kurawli, Mainpuri
24
Sri Ganga Sahai Kanya Mahavidyalaya, Mainpuri
25
Sri Ramdayal Ram Chandra Mahavidyalaya, Mallpura, Fardpur, Mainpuri
26
Shanti Devi Mahavidyalaya, Mainpuri
27
Sri Jiledar Singh Smarak Mahavidyalaya, Sultanpur, Kishni, Mainpuri
28
Ch.Madhav Singh Smarak Mahavidyalaya, Awadh Nagar Kishni, Mainpuri
29
Prem Prayag Mahila Mahavidyalaya, Bhogaon, Mainpuri
30
Rama Mahila Degree College, Karhal, Mainpuri
31
B.L. College Of Education, Bhogaon, Mainpuri
32
Ch. Veerbhan Singh Mahavidyalaya, Chaturipur, Mainpuri
33
Dheerendra Pal Singh Institute Of Higher Education, Agra Road, Mainpuri
34
Sri Ram Singh Mahavidyalaya, Kishni, Mainpuri
35
Sri.R.N. Yadav Mahavidyalaya, Barnahal, Manpuri
36
K.B.A. Mahavidyalaya, Barnahal, Mainpuri
37
Banshidhar Sarda Devi Mahavidyalaya, Alipur Khera, Manpuri
38
Maha Bodhi Mahavidyalaya, Kusmara, Mainpuri
39
Aadi Shiv Naveen Mahavidyalaya, Onchha, Mainpuri
40
Kayam Singh Mahavidyalaya, Aurandh, Mainpuri
41
Sri Raj Kumar Singh Mahavidyalaya, Bhawanipur, Mainpuri
42
Swami P.N. Saraswati Mahavidyalaya, Ghiror, Mainpuri
43
Samrat Prathviraj Chauhan Mahavidhyalaya, Ghitoli, Karhal Road Mainpuri
44
S.K. Scientific Mahavidyalaya, Sekhen, Karhel, Mainpuri
45
Shri Raghunath Singh Mahavidyalaya, Fakirpur, Mainpuri
46
Sri Mohar Singh Smarak Mahavidyalaya, Mainpuri
47
Bhagwati Devi Smriti Mahavidyalaya, Kurari, Mainpuri
48
Sri Shiv Raj Singh Mahavidyalaya, Kishni, Mainpuri
49
Sri Bhoop Singh Smriti Mahila Mahavidyalaya, Bhoop Nagar, Mainpuri
50
Duwarikadhish Mahavidyalaya, Kurawali, Mainpuri
51
Swami Avadhutanand Mahavidyalaya, Bhagya Nagar Khiriya Mainpuri
52
A.K. Degree College, Jyoti, Mainpuri
53
Sri Vijay Sweroop Maharaja Mahavidyalaya, Kosama, Mushliman, Haajipur, Nera Road, Mainpuri
54
Jai Maa Institute Of Education, Kharra, Agra Road, Mainpuri
55
Paragon Institute Of Education, Maharaj Nagar, Power House Road, Mainpuri
56
Maa Ishwari Devi Unhar Singh Degree College, Ganeshpur, Balarpur, Mainpuri
57
Shri Jamadar Singh Yadav College, Onccha, Mainpuri
58
Yogiraj Shri Krishna Mahavidyalaya, Bhogaon, Mainpuri
59
Smt. Surajmukhi Mahavidyalaya, Krishnpal Nagar, Anjani, Mainpuri
60
Shri Radha Madhav Mahavidyalaya, Sabhapur, Chittarpur, Ramnagar, Mainpuri
61
S.N.Mahavidyalaya, Vinodpur, Bhogaon, Mainpuri
62
Ch. Sundar Lal Mahavidyalaya, Kusmara, Mainpuri
63
Shakun Education Of Institute Jaili, Jirauli, Bichaba, Mainpuri
64
Ch. B.S. Balika Mahavidyalaya, Jaldevi Nagar, Virtiya, Kusumara, Mainpuri
65
Ch. Prem Singh Premwati Mahavidyalaya, Ganeshpur, Vishungarh, Mainpuri
66
Maya Mohan Mahila Mahavidyalaya, Sonasi, Mainpuri
67
Sri Milap Singh Mahavidyalaya, Sugaon, Mainpuri
68
Gyan Sarovar Mahavidyalaya, Shanti Nagar, Agra Road, Mainpuri
69
Kavita Madhau Mahavidyalaya, Muhabbat Singh, Hirapur, Kusmara, Mainpuri
70
Aneeta Devi Balika Mahavidyalaya, Arjunpur, Vishungarh, Mainpuri
71
Prema Devi Mahavidyalaya, Bhagya Nagar, Kiashni, Mainpuri
72
Chandra Kamal Mahavidyalaya, Bichwan, Mainpuri
73
Sri Baburam Mahavidyalaya, Paronkh, Mainpuri
74
Omshanti College Of Law, Anjani, Mainpuri
75
Madan Mohan Malviya Mahavidhalaya, Achalpur, Mainpuri
76
Digvijay Singh Degree College, Shyampur, Bhatpura, Mainpuri
77
Ch. Natthu Singh Degree College, Baypass Road, Karhal, Mainpuri
78
Thakur Nirotam Singh Mahavidyalaya, Padena, Bhagaon, Mainpuri
79
J.S. College Of Education, Vijay Nagar, Kusmara, Mainpuri
80
Sri Nabab Singh Mahavidyalaya, Haripur, Ratanpur, Mainpuri
81
S.R. Mahavidyalaya, Govindpur, Bhogaon, Mainpuri
82
R.S. Mahavidyalaya, Harchandpur, Mainpuri
83
Sri Goverdhan Mahavidyalaya, Pushpanagar, Kishani, Mainpuri
84
Sri J.S.S.S. Mahavidyalaya, Shyam Nagar, Ranipur, Mainpuri
85
Major Subedar Singh Mahavidyalaya, Keshaupur, Jashmai, Mainpuri
86
Updesh Singh Chauhan Mahavidyalaya, Farrukhabad Road, Bewar, Mainpuri
87
Ch. Gajraj Singh Degree College, Karhal, Mainpuri
88
S.S. College Of Education, Meethepur, Karhal, Mainpuri
89
Ideal Mahavidyalaya Hari Adrash Nagar, Bichhawan, Mainpuri
90
Sri Rajendra Singh Mahavidyalaya, Vishanpur, Kuravali, Mainpuri
91
Shri Rameshar Dayal Almiki Smartai Mahavidyalaya, Lalpur, Odyan, Mainpuri
92
N.K. College, Nagla-Balu, Mainpuri
93
Shri Ramdas Mahavidhalaya, Kishni Mainpuri
94
Ch. Virbhan Singh Anita Devi Shiksha Samiti, Hadua, Rohila Koatanda, Mainpuri
95
Kusumra Mahila Mahavidyalaya, Kusumra, Mainpuri
96
Brij Bhushan Singh Mahila Mahavidyalaya, Badanpur, Chiatayan, Mainpuri
97
Ram Singh Mahavidyalaya, Bhagyanagar, Khireya, Mainpuri
98
S L R Mahavidyalaya Ramaihar, Mainpuri
99
Sri Raj Kumar Singh Degree College Of Educational, Bhagwatipur Nawateda, Karhal Mainpuri
100
Siyaram Lodhi Mahavidhyalaya, Jasanpur, Mainpuri
101
Vikram Shiksha Niketan Mahavidyalaya Yadav Nagar, Kusumara, Mainpuri
102
Moni Baba Dharmanand Saraswati Maharaj Mahavidyalaya, Kosma, Musalmeen, Mainpuri
103
Ch. Haridwari Lal Mahavidyalaya, Kosma Musalmeen, Mainpuri
104
Sh.Jiledar Singh Smarak Balika Mahavidyalaya, Kishni, Mainpuri
105
Ch. Lalta Singh Smarak Mahavidyalaya, Ghusupur, Kursara, Mainpuri
106
Swami Viveka Nand Smarak Mahavidyalaya, Kurawali, Mainpuri
107
Mahabodhi College Of Law, Mainpuri Road, Kushmara, Mainpuri
108
L S Mahila Mahavidyalaya, Karhal, Mainpuri
109
R.B.S.College Manohar Nagar G.T.Road Kurawali Mainpuri
110
Captan Sri Ganga Singh Yadav Mahila Mahavidyalaya Ghamurra, Mainpuri
111
Ch.Sobran Singh Mahavidyalaya, Hannukhera, Mainpuri
112
Atul Institute Sirsaganj Road, Mainpuri
113
K.S. Degree College Aurandh, Mainpuri
Mathura
1
B.S.A. College, Mathura
2
K.R. (P.G.) College, Mathura
3
K.R. Girls College, Mathura
4
R.C.A. Girls College, Mathura
5
I.O.P. Vrindavan, Mathura
6
Shri Brij Bihari College, Kosi-Kalan, Mathura
7
Shri Radha Krishana College, Hasanpur, Mathura
8
Pt.Lokmani Sharma Swatantrata Sangram Senani Government College, Mant, Mathura
9
Shri Naval Kishor College, Karanpur Chauraha, Farah, Mathura
10
S.B.S. College, Jabra, Mant, Mathura
11
Sri Mohar Singh Mahavidyalaya, Nanakpur, Raipur, Nauhjhil, Mathura
12
Sri Natthi Singh Institute Of Education Gaon Balrai, Mathura
13
Chakleshwar Singh Educational Institute, Dhangaon, Bharatpur Road, Mathura
14
B.S.P. College, Kanjauli Ghat, Mathura
15
Sarvodaya College, Chumuhan, Mathura
16
Faiz-E-Aam Modern Degree College, Mathura
17
Goverdhan Mahavidhyalaya, Ading, Mathura
18
Sri Syamdas Baba College Guheta Satvisa, Chata, Mathura
19
C.R.S. College, Khusipura, Ral, Mathura
20
Rajiv Academy For Technology & Management, Mathura
21
S.D.S. Degree College, Kosi Khurd, Mathura
22
K.R.T.T College, Mathura
23
Bon Maharaj Institute Of Management & Technology, Vrindavan, Mathura
24
Baba Saheb Dr.B R Ambedkar College Of Physical Education, Pauri, Raipura Jat, Mathura
25
G.R.K. College, Kamar, Chata, Mathura
26
B.K. Degrre College, Baraun, Raya, Mathura
27
Ch.Omkar Singh Girls Degree College, Aidalgarhi, Bazana, Mathura
28
R.C.B.Degree College .Keshopur, Raya, Mathura
29
Sri Ji Baba Saraswati College, Goverdhan Mathura
30
Sri Siddh Vinayak College Of Law, Jamunawata Goverdhan Road, Mathura
31
Sri Siddhi Vinayak Mahavidyalaya, Goverdhan, Mathura
32
Amar Nath Girls Degree College, Mathura
33
R.S.S. (P.G) College, Saidpur, Baldeo, Mathura
34
Shri Girraj Maharaj College Of Law And Professional Studies, Near Goverdhan Chauraha, Bypass, P.O. Krishna Nagar, Mathura
35
Usha Educational Institute, Farah, Mathura
36
S.M. Degree Collge, Pali Dungra, Mathura
37
Vrindavan Law College, Raman Reti Vrindavan, Mathura
38
Sri Ji Baba College Of Law, Saimari Chhata, Mathura
39
Shrimati Ramdulari College, Ole, Mathura
40
Smt. Premlata Maya Devi Agarwal Balika Mahavidyalaya, Raya, Mathura
41
Shri Girraj Maharaj College, Near Goverdhan Cahuraha, Po.Krishna Nagar, Mathura
42
Sri Ji Baba Institute, Semari, Chhata, Mathura
43
Surya Education Institute, Farah, Mathura
44
Rajiv Academy For Teachers Education, Mathura
45
A.P.S. Degree College, Shivpuri Bajna, Mathura
46
Chandanvan Institute Of Education, Chandanvan, Mathura
47
Sri Dalchand Singh P.G Mahavidyalaya, Narvay, Mant Road, Raya, Mathura
48
M.S.P. Degree College, Bhagwan Nagar, Mathura
49
Sachdeva Institute Of Education, Fareh, Mathura
50
Murlidhar Mahavidyalaya, Rasoopur Jajampatti, Mogarra, Mathura
51
Sri Babu Lal Mahavidhyalaya, Goverdhan, Mathura
52
Siya Ram Shyama Devi Mahavidyalaya, Rawal, Mathura
53
Mukdam Bihari Lal Mahavidyalaya, Farah, Mathura
54
Sri Rati Ram Mahavidyalaya, Sanket, Nandgaon Barsana Road, Mathura
55
Sri Raman Singh Degree College, Khirari Raya, Mathura
56
Smt. Leela Devi College, Magna Baldeo, Mathura
57
Hajari Lal Mahavidyalaya, Sonkh, Khera, Mathura
58
Ch. Jagan Singh College, Umari, Mathura
59
Excel Institute Of Education & Research, Chata, Mathura
60
Al-Haaj A.R. Sani Institute Of Management & Technology, Civil Line, Mathura
61
Prasad Institute Of Education, Mathura
62
Gulkandi Lala Ram Mahavidyalaya, Patloni Mathura
63
Sri Ram Charan Singh Mahavidyalaya, Jatora, Baldev, Mathura
64
R.B.S. College, Madora, Mahavan, Mathura
65
Shri Girraj Maharaj Institute Of Management, Mundesi, Mathura
66
Maharaja College, Pali Dungra, Sonkh Road, Mathura
67
Gyan Education Institute, Lalpur, Mathura
68
N.S.S. College Of Education, Choli, Mathura
69
Pt. Chandra Prakash Sharma Mahavidyalaya, Usphar, Sonkh Road, Mathura
70
P.K. Degree College, Hathras Road, Sonai, Mathura
71
Shri Lokmani Sharma Mahavidyalaya Bagharra, Naujheel Mathura
72
Baba Kanhaiya Mahavidyalaya, Garhi Kolahar, Bajana Mathura
73
Dhanvantari Education Institute, Farah, Mathura
74
Maa Ram Dulari College, Ole, Mathura
75
S.M.D. College, Sukhdev Burj, Mathura
76
S.M.Educationl Institute, Pali Dungra Mathura
77
Ket Educational Institute, Farah, Mathura
78
B.D.M. Mahavidyalaya, Paigaon, Mathura
79
Jaswant Singh Bhadauria Mahavidyalaya, Kosi Khurd, Mathura
80
Jaswant Singh Bhadauria Girl Degree College, Koshi Khurd, Mathura
81
Capt. Rakesh Mohan Shyam Degree College, Bharna Kalan, Mathura
82
S.R. College, Indawali, Baldeo, Mathura
83
Bohare Narayan Singh Arya Degree College, Garhi Khanda, Baldev, Mathura
84
Edfai Institute Of Management And Technology, Sahejadpur, Mathura
85
Dhanvantri College Of Law, N.H-2, Mathura
86
S.M.S. Mahavidyalaya, Nagala Sanja, Mathura
87
Vaidhya Shivcharan Lal Smriti Mahavidyalaya, Shergarh, Mathura
88
Sri Parsoti Degree College, Sonkh, Mathura
89
Shree Jee Goverdhan Maharaj Professional Studies, Mathura
90
Ishwar Chandra Vidhyasagar Institute Of Management, Akabarpur, Mathura
91
Shri Kanhaiya Lal Mahavidhyalaya, Dhana Shamsabad, Mathura
92
Shri Yashpal Singh Mahavidyalaya, Bhadanwara, Mant, Mathura
93
O.D.M. College, Koyal, Raya, Mathura
94
Baba Kadhera Singh Degree College, Akkha, Sonkh, Mathura
95
D.N.V. College, Sadabad Road, Jatora, Baldev, Mathura
96
Smt. Fulmati Devi Kanya Mahavidyalaya, Bichpuri, Sadabad Road, Raya, Mathura
97
S.B.S. College, Falon, Chata, Mathura
98
Brijbhumi Mahavidyalaya, Salempur Road, Maholi, Mathura
99
K.K. College, Gokul, Mathura
100
Woodrock Degree College, Kotwan, Mathura.
101
Kishan Pyari Shukla College, Mathura Bharatpur Road, Mundesi, Post-Dhangaon, Mathura
102
Shri Prahlad Mukhiya Mahavidayalaya Jatipura Road Gantholi Goverdhan Mathura
103
Shiv Shakti Girls College, Mathura
104
Shree Digamber Singh Angoori Devi Degree College, Sahar, Mathura
105
Bhadauriya College Of Education Koshi Khurd, Bharatpur Road, Mathura
106
D.P. Educational Institute Chaumuhan, Mathura
107
A.S.M. Mahavidyalaya, N.H.-2, Jait, Mathura
108
S.K.S. College, Nagla-Sahasu, Raya, Mathura
109
A. M. College Of Law, Daddi Gadi, Semari, Chhata, Mathura
110
R.B.S.S. College, Saidpur, Baldeo, Mathura
111
Rajbir Singh Sikarwar College, Saidpur Baldeo, Mathura
112
K.D. Dental College & Hospital, Mathura
113
Shri Fateh Singh Degree College Nagla- Raisingh, Pachawar, Mathura
114
Pooran Gopal Shukla Academy, Mathura
115
Global Genius College, Kumher Road, Sonkh, Mathura
116
Krishna College, Nand Gaon, Mathura
117
Van Maharaj Institute Of Management And Technology, Vrindavan, Mathura
118
Jai Durge College Of Education Saidpur, Baldeo, Mathura
119
Bhudevi Mata Mahavidyalaya Paigaon Mathura
120
Shri Avar Singh Deshwar Institute Of Education Jataura Road, Baldev, Mathura
121
Pooran Gopal Shukla National College Of Law, Mathura
122
Lotus Shikshan Sansthan, Kosi Khurd, Mathura
123
Shri Bholasankar Mahila Mahavidyalaya Mathura
124
Pt. Hukum Singh Education College, Raya Baldev Road Karab Mathura
125
Maharshi Saubhri College, Singh, Palso, Goverdhan, Barsana Road, Mathura,
126
Dhanwantri Ayurvedic Medical College & Research Centre, Chhata, Distt. Mathura
127
Shri Shyam Sunder Bhagwandas Garg Mahavidyalaya, Anjhai Kalan, Chaumuhan, Mathura
128
Shri Babu Lal Vidhi Mahavidhyalaya, Barsana Road, Goverdhan, Mathura
129
Shanti Devi Shrinath Bhargava B.Ed College, Aduki, Mathura,
130
Smt. Phoolmati Devi College Of Law, Mant Road Raya Mathura
131
Dhanvantri College Of Law Nh-2, Farah, Mathura
132
Krishna Mohan Medical College & Hospital, Mathura
133
Shrimati Phoolmati Devi Teacher Training College Matt Road, Raya, Mathura
134
J.S. College Mudeshi, Mathura
Muradabad
1
Rajkiya K.G.K. Homoeopathic Medical College And Hospital, Linepar Muradabad