Dr. NTR University of Health Sciences (NTRUHS) Exam Result 2022
Onlineresultportal.com | Updated: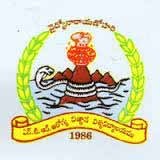 Formerly known as Andhra Pradesh University of Health Sciences, Dr. NTR University is one of the prestigious health universities of the country. It is located in the city of Vijayawada, Andhra Pradesh. It was inaugurated on 9th April 1986 by N.T Rama Rao, then chief minister of the state. After the death of NTR, it was decided to rename the university after him.
The university offer under graduate, post graduate, diploma and super specialty courses in medicine as well as in dental. Along with the study of modern medicines students can enroll themselves in the alternative courses of medicine like Homeopathy, Unani, Ayurveda etc. Aspirants can also apply for Naturopathy, Physiotherapy, Medical Lab Technology and Applied Nutrition etc. The number of colleges affiliated to the university has risen from 27 to 184 and the degrees awarded are recognized by the statutory bodies including the Medical Council of India, Dental Council of India, the Central Council of Medicine, the Central council of Homeopathy etc.
The admission to the various courses is based on the EAMCET rankings. The university is well equipped with all the modern facilities and amenities to cater the needs of the students such as modern well equipped library, biometric attendance recording system etc. To know more information about the university and its affiliated college's students can visit the official site of www.ntruhs.ap.nic.in.
Beside this student can also check www.onlineresultportal.com an education portal help students with all the latest information and updates.
Latest Updates:
Result Announcement: Click Here
Date
NTR University Final M.B.B.S., PART-I Examinations August/September 2022 Result
23-09-2022
SUPER SPECIALITY Examinations held in August 2022
19-09-2022
Bsc Paramedical First Year JUN-2022
06-08-2022
Bsc Paramedical Second Year JUN-2022
06-08-2022
Bsc Paramedical JUN-2022 Third Year
06-08-2022
PG DEGREE/DIPLOMA Examinations held in MAY/JUNE 2022
06-08-2022
PG DIPLOMA Examinations held in MAY/JUNE 2022 PHASE_III
02-08-2022
PG DEGREE Examinations held in MAY/JUNE 2022 PHASE_III
02-08-2022
PG DIPLOMA Examinations held in MAY/JUNE 2022
26-07-2022
PG DEGREE Examinations held in MAY/JUNE 2022
26-07-2022
First BPT(NS) Results Examinations held in JUNE/JULY-2022
26-07-2022
First BPT(NS) Results OU Examinations held in JUNE/JULY-2022
26-07-2022
Second BPT(NS) Results Examinations held in JUNE/JULY-2022
26-07-2022
Second BPT(NS) Results OU Examinations held in JUNE/JULY-2022
26-07-2022
Third BPT(NS) Results Examinations held in MAR-22
26-07-2022
Third BPT(NS) Results Examinations OU Region held in MAR-22
26-07-2022
Final BPT(NS) Results Examinations held in JUNE/JULY-2022
26-07-2022
FIRST B.D.S., Examinations held in MAY 2022.
24-07-2022
SECOND B.D.S., Examinations held in MAY 2022
24-07-2022
THIRD B.D.S., Examinations held in MAY 2022
24-07-2022
Final BPT(NS)(16TH BATCH ONWARDS) Results Examinations held in JUNE/JULY-2022.
24-07-2022
Final BPT(NS) Results OU Examinations held in JUNE/JULY-2022.
24-07-2022
FIRST M.D.S. DEGREE Examinations held in MAY 2022
22-07-2022
FINAL M.D.S. DIPLOMA Examinations held in MAY 2022
22-07-2022
FINAL M.D.S. DEGREE Examinations held in MAY 2022
22-07-2022
M.D.(AYURVEDA), PART-I Examinations held in JUNE 2022
20-07-2022
M.D.(AYURVEDA), PART-II Examinations held in JUNE 2022
20-07-2022
M.D.(HOMOEO) PART-I Examinations held in JUNE 2022
20-07-2022
M.D.(HOMOEO) PART-II, Examinations held in JUNE 2022
20-07-2022
Final B.D.S. Examinations May/June 2022 Result
14-07-2022
SECOND M.B.B.S., Examinations held in MAY/JUNE 2022
08-07-2022
SECOND M.B.B.S., NEW SCHEME-COMPETENCY BASED CURRICULAM Examinations held in MAY/JUNE 2022
08-07-2022
First Year M.P.T Results MAY-2022
19-06-2022
Second M.P.T Results MAY-2022
19-06-2022
FIRST M.B.B.S., Examinations held in MAY/JUNE- 2022
11-06-2022
FIRST M.B.B.S., NEW SCHEME-COMPETENCY BASED CURRICULAM Examinations held in MAY/JUNE- 2022
11-06-2022
First B.H.M.S (N.S) Examinations Results March-2022
June 2022
First B.H.M.S (N.R) Examinations Results March-2022
June 2022
Second B.H.M.S (N.R) Examinations Results March-2022
June 2022
Second B.H.M.S (N.S) Examinations Results March-2022
June 2022
Third B.H.M.S (N.R) Examinations Results March-2022
June 2022
Third B.H.M.S (N.S) Examinations Results March-2022
June 2022
Final B.H.M.S (N.R) Examinations Results March-2022
May 2022
Final B.H.M.S (N.S) Examinations Results March-2022
May 2022
First Year M.Sc(Nursing) Examinations held inMAY-2022.
May 2022
Second Year M.Sc(Nursing) Examinations held inMAY-2022.
May 2022
First B.A.M.S (N.R) Examinations Results March-2022
May 2022
Second B.A.M.S (N.R) Examinations Results March-2022
May 2022
Second B.A.M.S (N.S) Examinations Results March-2022
May 2022
Second B.A.M.S (R.R) Examinations Results March-2022
May 2022
Third B.A.M.S (N.R) Examinations Results March-2022
May 2022
Final B.A.M.S (N.S) Examinations Results March-2022
May 2022
Third B.A.M.S (R.R) Examinations Results March-2022
May 2022
Final B.A.M.S (R.R) Examinations Results March-2022
May 2022
Final B.A.M.S (N.R) Examinations Results March-2022
May 2022
First Proffessional BUMS (NR) Examinations Results held in March - 2022
May 2022
First Proffessional BUMS (RR) Examinations Results held in March - 2022
May 2022
Second Proffessional BUMS (NS) Examinations Results held in March - 2022
May 2022
Second Proffessional BUMS (NR) Examinations Results held in March - 2022
May 2022
Second Proffessional BUMS (RR) Examinations Results held in March - 2022
May 2022
Final Proffessional BUMS (NS) Examinations Results held in March - 2022
May 2022
Third Proffessional BUMS (NR) Examinations Results held in March - 2022
May 2022
Third Proffessional BUMS (RR) Examinations Results held in March - 2022
May 2022
Final Proffessional BUMS (NR) Examinations Results held in March - 2022
May 2022
Final Proffessional BUMS (RR) Examinations Results held in March - 2022
May 2022
Third B.N.Y.S Examination SEP/OCT 2021 held in March 2022
May 2022
Third B.N.Y.S (O.R) Examination SEP/OCT 2021 held in March 2022
May 2022
First B.N.Y.S Examination SEP/OCT 2021 held in March 2022
May 2022
Second B.N.Y.S Examination SEP/OCT 2021 held in March 2022
May 2022
NTRUHS FINAL M.B.B.S., Part I Examinations MARCH/APRIL 2022
10-05-2022
NTRUHS FIRST YEAR B.Sc. Nursing - 4 YDC FEB-22
10-05-2022
NTRUHS FIRST YEAR B.Sc. Nursing - 4 YDC OU REGION FEB-22
10-05-2022
NTRUHS SECOND YEAR B.Sc. Nursing - 4 YDC FEB-22
10-05-2022
NTRUHS SECOND YEAR B.Sc. Nursing - 4 YDC OU REGION FEB-22
10-05-2022
NTRUHS THIRD YEAR B.Sc. Nursing - 4 YDC FEB-22
10-05-2022
NTRUHS THIRD YEAR B.Sc. Nursing - 4 YDC OU REGION FEB-22
10-05-2022
FNTRUHS IRST YEAR B.Sc. Nursing (Post Basic) - 2 YDC FEB-22
10-05-2022
NTRUHS Third BPT(NS) Results Examinations held in MAR-22
10-05-2022
NTRUHS Third BPT(NS) Results Examinations OU Region held in MAR-22
10-05-2022
NTRUHS First B.Sc(MLT) Result FEB-2022
10-05-2022
NTRUHS First B.Sc(MLT) O.U Result FEB-2022
20-04-2022
NTRUHS Second B.Sc(MLT) Result FEB-2022
20-04-2022
NTRUHS Second B.Sc(MLT) O.U FEB-2022
20-04-2022
NTRUHS Third B.Sc. M.L.T FEB-2022
20-04-2022
NTRUHS Third B.Sc. M.L.T (O.U) FEB-2022
20-04-2022
NTRUHS B.Sc Paramedical 1st Year FEB 2022 Exam Result
13-04-2022
NTRUHS B.Sc Paramedical 2nd Year FEB 2022 Exam Result
13-04-2022
NTRUHS B.Sc Paramedical 3rd Year FEB 2022 Exam Result
13-04-2022
NTRUHS Second M.B.B.S., New Scheme-competency Based Curriculam Examinations Feb/March 2022 Result
11-04-2022
NTRUHS FOURTH YEAR B.Sc. Nursing OU- 4 YDC FEB/MAR- 2022 Result
06-04-2022
NTRUHS FOURTH YEAR B.Sc. Nursing - 4 YDC FEB/MAR- 2022 Result
06-04-2022
NTRUHS Second YEAR B.Sc. Nursing (Post Basic) - 2 YDC FEB- 2022 Result
05-04-2022
NTRUHS FINAL M.B.B.S., PART-II Examinations JANUARY/FEBRUARY 2022 Result
05-04-2022
NTRUHS FIRST M.B.B.S., NEW SCHEME-COMPETENCY BASED CURRICULAM Examinations JANUARY/FEBRUARY 2022 Result
04-04-2022
03-02-2022
03-02-2022
01-02-2022
03-10-2021
11-06-2021
21-05-2021
24-04-2021
02-04-2021
26-02-2021
04-02-2021
02-02-2021
30-12-2020
24-12-2020
15-11-2020
Details of Dr. NTR University of Health Sciences

Full Name
Dr. NTR University of Health Sciences (NTRUHS)
Affiliations
UGC
Contact No
0866 245 1206
Website
ntruhs.ap.nic.in
Founded
9 April 1986
Email
ntruhs@hotmail.com
Address
Vijayawada, Andhra Pradesh, India
City
Vijayawada
State
Andhra Pradesh
Country
India
List of courses offered by Dr. NTR University of Health Sciences

Courses
Duration
Science
B.Sc. (Optometry)
3 Years
M.Sc. (Biochemistry)
2 Years
M.Sc. (Microbiology)
2 Years
M.Sc. (Physiology)
2 Years
Medical
B.A.M.S.
5 Years
B.A.S.L.P (Bachelor in Audiology and Speech- Language Pathology)
3 Years
B.D.S.
3 Years
B.H.M.S.
5½ Years
B.Optom.
4 Years
B.P.T.
4½ Years
B.Sc. (Medical Laboratory Technology)
3 Years
B.Sc. (Nursing)
4 Years
B.U.M.S. (Unani) (Kamil-E-Tibb-O-Jarahat)
5 Years
Bachelor of Unani Medicine & Surgery
3 Years
D.M. (Cardiology)
3 Years
D.M. (Clinical Pharmacology)
3 Years
D.M. (Endocrinology)
2 Years
D.M. (Gastroenterology)
3 Years
D.M. (Medical Gastroenterology)
3 Years
D.M. (Nephrology)
3 Years
M.B.B.S.
5½ Years
M.Ch. (Cardio-Vascular Thoracic Surgery)
3 Years
M.Ch. (Neuro Surgery)
5 Years
M.Ch. (Paediatric Surgery)
3 Years
M.Ch. (Plastic Surgery)
3 Years
M.Ch. (Gastroenterology Surgery)
M.D. (Anatomy)
2 Years
M.D. (Ayurveda)
3 Years
M.D. (Bio-physiology)
3 Years
M.D. (Biochemistry)
3 Years
M.D. (Dermatology)
3 Years
M.D. (Homoeopathic) (Materia Medica)
2 Years
M.D. (Homoeopathic) (Philosophy & organon)
2 Years
M.D. (Homoeopathic) (Repertory)
2 Years
M.D. (Kayachikitsa)
2 Years
M.D. (Microbiology)
3 Years
M.D. (Paediatrics)
3 Years
M.D. (Pathology)
2 Years
M.D. (Physiology)
3 Years
M.D. (Psychiatry)
3 Years
M.D. (Radiodiagnosis)
3 Years
M.D. (Unani)
2 Years
M.D.S. (Conservative Dentistry & Endodontics)
3 Years
M.D.S. (Conservative Dentistry)
3 Years
M.D.S. (Oral & Maxillofacial Surgery)
2 Years
M.D.S. (Oral Medicine and Radiology)
3 Years
M.D.S. (Orthodontics)
3 Years
M.D.S. (Periodontics & Preventive Dentistry)
2 Years
M.D.S. (Periodontics)
2 Years
M.D.S. (Prosthodontics)
3 Years
M.S.
3 Years
M.S. (E.N.T.)
2 Years
M.S. (General Surgery)
3 Years
M.S. (Ophthalmology)
2 Years
M.S. (Orthopaedics)
3 Years
M.Sc. (Anatomy)
2 Years
M.Sc. (Pharmacology)
2 Years
Yoga and Naturopathy
Bachelor of Naturopathy & Yoga Science
3 Years
List of colleges affiliated with Dr. NTR University of Health Sciences

| S. No. | College Name |
| --- | --- |
| 1 | Andhra Medical College, Visakhapatnam |
| 2 | Gandhi Medical College, Secunderabad |
| 3 | Government Medical College, Ananthapur |
| 4 | Guntur Medical College, Guntur |
| 5 | Kakatiya Medical College, Warangal |
| 6 | Kurnool Medical College, Kurnool |
| 7 | Osmania Medical College, Hyderabad |
| 8 | Rajiv Gandhi Institute of Medical Sciences, Srikakulam |
| 9 | Rajiv Gandhi Institute of Medical Sciences, Adilabad |
| 10 | Rajiv Gandhi Institute of Medical Sciences, Ongole |
| 11 | Rajiv Gandhi Institute of Medical Sciences, Kadapa |
| 12 | Rangaraya Medical College, Kakinada |
| 13 | Siddhartha Medical College, Vijayawada |
| 14 | Sri Venkateswara Medical College, Tirupati |
| 15 | National Institute of Nutrition, Hyderabad |
| 16 | Army College of Dental Sciences, Secundrabad |
| 17 | Alluri Sitarama Raju Academy of Medical Sciences, Eluru |
| 18 | Bhaskar Medical College, Hyderabad |
| 19 | Chalmeda Anand Rao Institute of Medical Sciences, Karimnagar |
| 20 | Deccan College of Medical Sciences, Hyderabad |
| 21 | Dr.Pinnammaneni Siddhartha Institute of Medical Sciences and Research Foundation, Vijayawada |
| 22 | Dr.VRK Women's Medical College, Azeez Nagar-RR DIST |
| 23 | Fatima Institute of Medical Sciences, Kadapa |
| 24 | G.S.L.Medical College, Rajahmundry |
| 25 | Great Eastern Medical School and Hospital, Ragolu village, Srikakulam |
| 26 | Kamineni Institute of Medical Sciences, Narkatpally |
| 27 | Katuri Medical College and Hospital, Guntur |
| 28 | Konaseema Institute of Medical Sciences and Research Foundation, Amalapuram |
| 29 | Maharaja Institute of Medical Sciences, Vizianagaram |
| 30 | Mamata Medical College, Khammam |
| 31 | MediCiti Institute of Medical Sciences, Medchal, Hyderabad |
| 32 | MNR Medical College and Hospital, Sangareddy |
| 33 | Narayana Medical College, Nellore |
| 34 | NRI Medical College, Guntur |
| 35 | P.E.S. Institute of Medical Sciences and Research, Kuppam |
| 36 | Prathima Institute of Medical Sciences, Karimnagar |
| 37 | S.V.S.Medical College, Mahaboobnagar |
| 38 | Shadan Institute of Medical Sciences and Research Centre, Hyderabad |
| 39 | Santhi Ram Medical College, Nandyal |
| 40 | Meghna Institute of Dental Sciences, Nizamabad |