Dr. NTR University of Health Sciences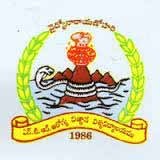 Formerly known as Andhra Pradesh University of Health Sciences, Dr. NTR University is one of the prestigious health universities of the country. It is located in the city of Vijayawada, Andhra Pradesh. It was inaugurated on 9th April 1986 by N.T Rama Rao, then chief minister of the state. After the death of NTR, it was decided to rename the university after him.

The university offer under graduate, post graduate, diploma and super specialty courses in medicine as well as in dental. Along with the study of modern medicines students can enroll themselves in the alternative courses of medicine like Homeopathy, Unani, Ayurveda etc. Aspirants can also apply for Naturopathy, Physiotherapy, Medical Lab Technology and Applied Nutrition etc. The number of colleges affiliated to the university has risen from 27 to 184 and the degrees awarded are recognized by the statutory bodies including the Medical Council of India, Dental Council of India, the Central Council of Medicine, the Central council of Homeopathy etc.
The admission to the various courses is based on the EAMCET rankings. The university is well equipped with all the modern facilities and amenities to cater the needs of the students such as modern well equipped library, biometric attendance recording system etc. To know more information about the university and its affiliated college's students can visit the official site of www.ntruhs.ap.nic.in.
Beside this student can also check www.onlineresultportal.com an education portal help students with all the latest information and updates.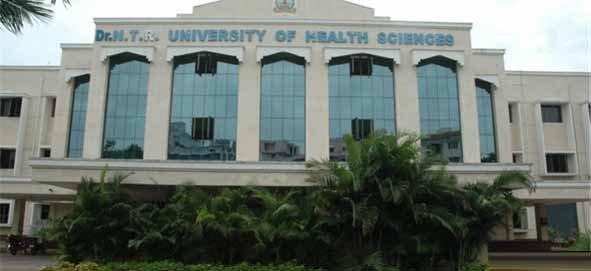 Vice chancellors
1. K. N. Rao (1986 - 1988)
2. L. Suryanarayana (1988 - 1994)
3. C. S. Bhaskaran (1994 - 1997)
4. G. Shamsunder (1997 - 2004)
5. R. Sambasiva Rao (2004 - 2007)
6. P. V. Ramesh (2007 - 2007)
7. A. V. Krishnam Raju (from 2007 - 2010)
8. I. V. Rao (2010 to 2014)
Dr. NTR University of Health Sciences exam result Here

The university has 348 affiliated colleges. The following are the numbers of affiliated colleges in each specialty.
| S.No. | Speciality | Number of affiliated colleges |
| --- | --- | --- |
| 1 | Modern medicine | 40 |
| 2 | Dentistry | 21 |
| 3 | Ayurveda | 07 |
| 4 | Homeopathy | 06 |
| 5 | Unani | 02 |
| 6 | Nursing | 213 |
| 7 | Naturopathy and Yoga | 02 |
| 8 | Physiotherapy | 38 |
| 9 | Medical laboratory technology | 54 |
Affailated colleges and Institutes
Government-run colleges
Andhra Medical College, Visakhapatnam
Gandhi Medical College, Secunderabad
Government Medical College, Ananthapur
Guntur Medical College, Guntur
Kakatiya Medical College, Warangal
Kurnool Medical College, Kurnool
Osmania Medical College, Hyderabad
Rajiv Gandhi Institute of Medical Sciences, Srikakulam
Rajiv Gandhi Institute of Medical Sciences, Adilabad
Rajiv Gandhi Institute of Medical Sciences, Ongole
Rajiv Gandhi Institute of Medical Sciences, Kadapa
Rangaraya Medical College, Kakinada
Siddhartha Medical College, Vijayawada
Sri Venkateswara Medical College, Tirupati
National Institute of Nutrition, Hyderabad
Army College of Dental Sciences, Secundrabad
Private Colleges
Alluri Sitarama Raju Academy of Medical Sciences, Eluru
Bhaskar Medical College, Hyderabad
Chalmeda Anand Rao Institute of Medical Sciences, Karimnagar
Deccan College of Medical Sciences, Hyderabad
Dr.Pinnammaneni Siddhartha Institute of Medical Sciences and Research Foundation, Vijayawada
Dr.VRK Women's Medical College, Azeez Nagar-RR DIST
Fatima Institute of Medical Sciences, Kadapa
G.S.L.Medical College, Rajahmundry
Great Eastern Medical School and Hospital, Ragolu village, Srikakulam
Kamineni Institute of Medical Sciences, Narkatpally
Katuri Medical College and Hospital, Guntur
Konaseema Institute of Medical Sciences and Research Foundation, Amalapuram
Maharaja Institute of Medical Sciences, Vizianagaram
Mamata Medical College, Khammam
MediCiti Institute of Medical Sciences, Medchal, Hyderabad
MNR Medical College and Hospital, Sangareddy
Narayana Medical College, Nellore
NRI Medical College, Guntur
P.E.S. Institute of Medical Sciences and Research, Kuppam
Prathima Institute of Medical Sciences, Karimnagar
S.V.S.Medical College, Mahaboobnagar
Shadan Institute of Medical Sciences and Research Centre, Hyderabad
Santhi Ram Medical College, Nandyal
Meghna Institute of Dental Sciences, Nizamabad