Gujarat Ayurved University Exam Result 2023 Declared
Onlineresultportal.com | Updated: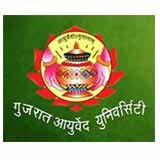 Gujarat University is a pioneer University in the field of Ayurveda which was established in 1965 Gujarat State Government at Jamnagar. This University is entirely dedicated to the Ayurvedic studies and research. This premier University of Ayurveda imparts high level teaching, training and research in various spheres of Ayurveda. Apart from the undergraduate courses, postgraduate courses are also taught to the students of Ayurveda with high level of clinical and experimental research in various subjects of Ayurveda.
Gujarat Ayurveda University very fairly regulates its responsibility to propagate Ayurveda globally. This University has designed the Ayurveda courses in such a manner that not only Indian students but also the students belonging to various countries of Asia, Africa, Europe and Latin America are attracted to this seat of Ayurvedic learning. This eminent pioneer of Ayurvedic education provides undergraduate, postgraduate, doctorate and certificate courses in Ayurveda. Students flock to this University to study various courses of Yoga and Naturopathy, Introductory Ayurveda courses, Yoga and Natural Therapies, Medicinal plants, Ayurveda Pharmacy, Panchakarma, Ksharasutra as well as correspondence courses for foreigners.
The sprawling campus of Gujarat Ayurveda University and its beautiful infrastructure consists of 300 bedded indoor hospitals for the treatment of patients, research and clinical trainings for the Ayurvedic students, well-established herbal gardens and many more world-class facilities. Aspiring students can check Gujarat Ayurveda University's official website – www.ayurveduniversity.edu.in to apply online directly, get their admit card, check various courses with fee structures and other notifications. Moreover, they can also check about this University in www.onlineresultportal.com. This website also shows details about other Indian Universities which teaches the knowledge of Ayurveda.
Gujarat Ayurved University Exam Result Out on ayurveduniversity.edu.in
The Gujarat Ayurved University (GAU), traced to Jamnagar in India's Gujarat state, makes available the exam results of its various affiliated programs on its official portal, https://ayurveduniversity.edu.in/index.php. Students who have appeared for the GAU course exams are advised to visit its official website to view their results.
Once the GAU authorities declare the exam results, you should go to the home page of its official weblink. Here, you must search for the "Exam & Result" tab and select the "Results" link from its drop-down menu. Upon doing this, you will be directed to the login page. Proceed by entering the mandatory details, following which your exam results will appear on the screen. Make sure to keep a print copy of your GAU result for your records. Moreover, you must contact the GAU examiners for any corrections if you notice any errors in your exam results.
At the GAU, aspiring candidates can enrol for courses in Yoga & Naturopathy, Ayurveda, Panchakarma, Medicinal Plants, among others.
Details of Gujarat Ayurved University
Name
Gujarat Ayurved University
Affiliations
UGC
Contact No
0288 255 7324
Website
www.ayurveduniversity.edu.in
Email
registrar@ayurveduniversity.com
Founded
1967
Address
Chanakya Bhavan, Gurudwara Road, Opp. City B Division Police Station, Valkeshwari, Park Colony
City
Jamnagar - 361008
State
Gujarat
Country
India
List of courses offered by Gujarat Ayurved University

| S.No. | Degree |
| --- | --- |
| 1 | B.Pharm (Ayurveda) |
| 2 | B.A.M.S. |
| 3 | D.Pharm (Ayurveda) |
| 4 | M.D. /M.S. (Ayu) |
| 5 | M.Pharm (Ayurveda) |
| 6 | Ph.D. (Ayu) |
| 7 | P.G. Diploma in Yoga and Naturopathy |
| 8 | Introductory Course in Ayurveda |
| 9 | P.G. Diploma in Ayurveda |
| 10 | Certificate Course in Yoga and Natural Therapies |
| 11 | M.Sc. in Medicinal Plants |
| 12 | Certificate in Yoga Education |
| 13 | Ph.D. in Medicinal Plants & Ayu. Pharmacy |
| 14 | Certificate Course in Panchakarma |
| 15 | Certificate Course in Ksharasutra |
| 16 | Diploma in Naturopathy & Yoga |
| 17 | Address for Correspondence (for foreigners courses) |
List of colleges affiliated with Gujarat Ayurved University

S.No.
College Name
Ahmedabad
1
Government Akhandanand Ayurvedic College
Anand
1
Govindbhai Jorabhai Patel Institute of Ayurvedic Studies and Research
Gandhinagar
1
Shri Balahanuman Ayurved Mahavidhyalaya
Jamnagar
1
Institute of Ayurvedic Pharmaceutical Sciences
2
Institute of Post Graduate Teaching and Research in Ayurveda
2
Shri Gulab Kunverba Ayurved Mahavidyalaya
Surat
1
Shri O.H. Nazar Ayurved Mahavidyalaya
Vadodara
1
Aryakanya Shudha Ayurved Mahavidyalaya - ASAM
2
Morarji Desai Institute of Naturopathy and Yogic Sciences