Gujarat Forensic Sciences University Exam Result 2023
Onlineresultportal.com | Updated: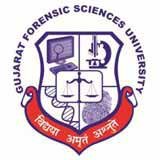 The Gujarat Forensic Science University is the first of its kind in India which is suitable for the civil service students. This premium University was established by the Government of Gujarat in 2008 at Gandhi Nagar in the Indian State of Gujarat. The main aim behind formation of this University is to fulfill the severe scarcity of forensic experts in India since in other parts of the globe there is a great demand for this professional field. Moreover, Gujarat Forensic Science University enables to strengthen and make the criminal justice delivery system of India techno- savvy. This premium University is also recognized by the University Grants Commission and NAAC has accredited "A" grade upon this seat of higher learning. The Gujarat Forensic Science University attracts many students because of its being the most unique seat of higher learning. Besides, this University is well equipped with well equipped digital classrooms, higher intelligence security system and advanced R&D labs.
Gujarat Forensic Science University provides undergraduate and postgraduate courses in various disciplines in faculties of Forensic Science, Behavioral Science, Medico-Legal Science and Research and Development. This University also provides postgraduate and doctorate courses in Science and Technology, Hospital Administration, Philosophy, Forensic Pharmacy, Nanotechnology, Pharmaceuticals and many more related courses. This University also offers courses like Masters of Business Administration (Finance) with specialization in Forensic Accounting. Other courses taught here are Clinical Psychology, MS-Homeland Security & Anti-terrorism, Cyber Security & Incident Response, Forensic Nursing, Digital Forensic and Forensic Odontology.
Aspiring students can check www.gfsu.edu.in for admission details, courses information, fees structure and other notifications.
Gujarat Forensic Sciences University Exam Result on nfsu.ac.in
The National Forensic Sciences University (NFSU), traceable to Gandhinagar in the Gujarat state of India, declares the examination results of its different affiliated courses on its official portal, https://www.nfsu.ac.in/. Students who are awaiting the exam results after appearing for the NFSU course exams should visit its official website to view their results.
Upon the NFSU authorities releasing the exam results, you must browse the home page of its official web link. Scroll to the bottom of the home page and look for the "Results" link under the "Academics" section. After tapping on the "Results" tab, you are directed to the "Results" page, where you have to click on the relevant result link. That done, the system will display the login page; proceed by entering your login credentials to check your result on the screen.
The NFSU has a series of schools through which courses are offered. Among the NFSU schools are the School of Behavioral Science, School of Forensic Science, School of Engineering & Technology, School of Management Studies, among others.
.
Details of Gujarat Forensic Sciences University
Full Name
Gujarat Forensic Sciences University
Affiliations
UGC
Contact No
079 2397 7100
Website
www.gfsu.edu.in
Email
dg@gfsu.edu.in
Founded
September 30, 2008
Address
Sector 9
City
Gandhinagar-382007
State
Gujarat
Country
India
List of courses offered by Gujarat Forensic Sciences University

Degree
Duration
Science Courses
M.Phil. (Clinical Psychology)
2 Years
M.Sc. (Forensic Sciences)
2 Years
Post Graduate Diploma in Cyber Crime Investigation & Computer Forensics
1 Years
Post Graduate Diploma in Forensic Psychology
1 Years
Post Graduate Diploma in Securities & Investment Law
1 Years
Law Courses
Post Graduate Diploma in Corporate Law (PGDCL)
1 Years
Post Graduate Diploma in Cyber Law
2 Years
Post Graduate Diploma in Intellectual Property Rights
1 Years
List of colleges affiliated with Gujarat Forensic Sciences University

S.No.
College Name
The University is segregated into three academic departments:
1
Institute of Forensic Science
2
Institute of Behavioural Science
3
Institute of Research and Development