About Gujarat National Law University, Gandhinagar
Onlineresultportal.com | Updated: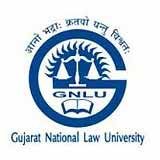 Gujarat National Law University is a public institute established by the Government of Gujarat at Gandhinagar in 2003. It is regarded to be one of the prestigious Law University in India which propagates the advanced knowledge of law and other legal processes. This University is recognized by Bar Council of India (BCI), University Grants Commission (UGC), Association of Indian Universities (AIU), United Nations Academic Impact (UNAI), International Association of Law Schools (IALS) and Asian Law Institute (ASLI). This University is also accredited with "A" grade by National Assessment and Accreditation Council (NAAC). The main function of Gujarat National Law University is to boost up the legal education in Gujarat.
Every year hundreds of students take admission to this premium Law University since this seat of higher learning of Law offers integrated undergraduate degree courses in Bachelors of Arts LLB (Hons), Bachelors of Commerce LLB (Hons), Bachelors of Business Administration LLB (Hons), Bachelors of Social Work LLB (Hons) and Bachelors of Science LLB (Hons). Gujarat National Law University also offers postgraduate courses in International and Comparative Law, Corporate and Commercial Law, New Economic Laws, Constitutional and Administrative Law and Intellectual Property Rights. It also provides doctorate courses in Environmental Law, Criminology and Forensic Management, Labour Law, Internet Law and Policy and many more related courses.
Aspiring students who want to take admission to this University must clear the Common Law Admission Test (CLAT). They can also look for the official website – www.gnlu.ac.in regarding the rules and regulation of CLAT, various courses with fee structures and other important notifications. Moreover, Indian educational based websites like www.onlineresultportal.com also provides information about Gujarat National Law University. This website is also devoted for showing information about other Universities in India also.
Details of Gujarat National Law University
Name
Gujarat National Law University
Affiliations
UGC
Contact No
+91-79-23276611/ 23276612
Website
www.gnlu.ac.in
Email
contact@gnlu.ac.in
Founded
2003
Address
Attalika Avenue, Knowledge Corridor, Koba
City
Gandhinagar
State
Gujarat
Country
India
List of courses offered by Gujarat National Law University

Degree
Duration
Science Courses
Diploma in Environmental Law
2 Years
Law Courses
B.A. + L.L.B. (Hons)
5 Years
B.B.A. + L.L.B. (Hons.)
5 Years
B.Com. + L.L.B. (Hons.)
5 Years
B.S.W. + L.L.B. (Hons.)
5 Years
B.Sc. + L.L.B. (Hons.)
5 Years
L.L.M.
2 Years
Ph.D. (Law)
2 Years
Diploma in Criminology and Forensic Management
1 Years
Diploma in Labour Laws and Labour Welfare
1 Years
List of colleges affiliated with Gujarat National Law University

S.No.
College Name
Proposed Institutes - Gujarat National Law University aims to create Centres of Excellence in particular fields of law over the years. They are:
1
School of Law, Science and Technology
2
School of Public Law and Policy Sciences
3
School of Criminal Law and Criminology
4
School of Law and Economics
5
School of Personal Laws
6
School of Social Sciences
7
School of Physical and Life Sciences
8
School of Studies in ADR Mechanism
9
Museum of Indian Legal History