About Gujarat Technological University, Ahmedabad
Onlineresultportal.com | Updated: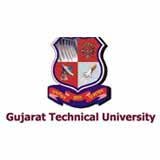 The Gujarat Technological University is commonly referred to as GTU is a premier academic institution which has incorporated new thin kings and ways to impart quality education in a most advanced way in today's competitive education world in India. It was established in 2007 by the Government of Gujarat at the capital city of the State – Ahmadabad, providing affiliation for various colleges and varsities of Engineering, Pharmacy and Management across the districts of Western Gujarat. Around 400000 students were enrolled in diploma, undergraduate, postgraduate and PHD programmers.
Gujarat Technological University strives to be a World Class University providing world class education in areas of Civil Engineering, Mechanical Engineering, Automobile Engineering, Computer Engineering, Pharmacy, Automobile Engineering, Aeronautical Engineering, Business Management, Architecture, Hotel Management and Catering Technology and many more job-oriented and technical courses. All these courses are taught at diploma, undergraduate, postgraduate and doctorate level programmers. Moreover, the Gujarat Technological University has the largest International Experience Program in collaboration with the Universities of US, Canada, China and Germany. Here the students of GTU are given the opportunity to present their skills in the global platform. This University has also joined hands with the leading industries like Bosch Rexroth, Oracle, IEEE, NSE, BSE, C-DAC and many more to support industry-academia knowledge exchange.
Students who are interested to apply at Gujarat Technological University can check the official website – www.gtu.ac.in where they can directly apply online, get their admit card, have brief knowledge about courses, fees structures, admission procedures, etc. Furthermore, www.onlineresultportal.com is also helpful for them to get information about the same along with other Universities which provides the courses which they desire to study.
Details of Gujarat Technological University
Name
Gujarat Technological University
Affiliations
UGC
Contact No
079-23267521/570
Website
www.gtu.ac.in
Email
info@gtu.ac.in, registrar@gtu.ac.in
Founded
May 16, 2007
Address
Near Visat Three Roads, Visat - Gandhinagar Highway, Chandkheda, Ahmedabad, Gujarat 382424
City
Ahmedabad
State
Gujarat
Country
India
List of courses offered by Gujarat Technological University

Degree
Duration
Arts Courses
M.A. (Psychology)
2 Years
Engineering Courses
B.E. (Aeronautical Engineering)
4 Years
B.E. (Automobile Engineering)
4 Years
B.E. (Biomedical Engineering)
4 Years
B.E. (Biotechnology)
4 Years
B.E. (Chemical Engineering)
4 Years
B.E. (Civil Engineering)
4 Years
B.E. (Computer Engineering)
4 Years
B.E. (Electrical and Electronics Engineering)
4 Years
B.E. (Electrical Engineering)
4 Years
B.E. (Electronics & Telecom Engineering)
4 Years
B.E. (Electronics & Communication Engineering)
4 Years
B.E. (Electronics Engineering)
4 Years
B.E. (Environmental Engineering)
4 Years
B.E. (Food Technology)
4 Years
B.E. (Industrial Engineering)
4 Years
B.E. (Instrumentation & Control Engineering)
4 Years
B.E. (Marine Engineering)
4 Years
B.E. (Mechanical Engineering)
4 Years
B.E. (Mechatronics Engineering)
4 Years
B.E. (Metallurgical Engineering)
4 Years
B.E. (Mining Engineering)
4 Years
B.E. (Plastic Technology)
4 Years
B.E. (Production Engineering)
4 Years
B.E. (Rubber Technology)
4 Years
B.E. (Textile Technology)
4 Years
M.E. (Biomedical Engineering)
2 Years
M.E. (Chemical Engineering)
2 Years
M.E. (Civil Engineering)
2 Years
M.E. (Computer and Communication)
2 Years
M.E. (Computer Engineering)
2 Years
M.E. (Computer Science and Engineering)
2 Years
M.E. (Construction Engineering and Management)
2 Years
M.E. (Control and Instrumentation Engineering)
2 Years
M.E. (Digital Communication & Networking)
2 Years
M.E. (Electrical Engineering)
2 Years
M.E. (Electronics & Communication)
2 Years
M.E. (Energy Engineering)
2 Years
M.E. (Environmental Engineering)
2 Years
M.E. (Instrumentation Engineering)
2 Years
M.E. (Mechanical Design)
2 Years
M.E. (Mechanical Engineering)
2 Years
M.E. (Power Electronics and Drives)
2 Years
M.E. (Thermal Engineering)
2 Years
Diploma in Automobile Engineering
3 Years
Diploma in Biomedical Engineering
3 Years
Diploma in Ceramic Technology
3 Years
Diploma in Chemical Engineering
3 Years
Diploma in Civil Engineering
3 Years
Diploma in Computer Engineering
3 Years
Diploma in Electrical Engineering
3 Years
Diploma in Electronics and Communication Engineering
3 Years
Diploma in Environmental Engineering
3 Years
Diploma in Instrumentation & Control Engineering
2 Years
Diploma in Mechanical Engineering
3 Years
Diploma in Mechatronics
3 Years
Diploma in Metallurgical Engineering
3 Years
Diploma in Mining Engineering
3 Years
Diploma in Plastic Technology
3 Years
Diploma in Textile Technology
3 Years
Medical Courses
M.Pharm.
2 Years
Science Courses
Ph.D.
2 Years
Diploma in Home Science
1 Years
Management Courses
M.B.A.
2 Years
M.T.M.
2 Years
Diploma in Commercial Practice
3 Years
Diploma in Hotel Mangement and Catering Technology
2 Years
Information Technology Courses
B.E. (Computer Science and Engineering)
4 Years
B.E. (Information Technology)
4 Years
M.C.A.
3 Years
Diploma in Information Technology
12 Months
Fashion and Interior Designing Courses
Advanced Diploma in Interior/Architectural Designing Pro
1 Years
Diploma in Costume Design and Dress Making Technology
3 Years
Architecture Courses
B.Arch.
5 Years
List of colleges affiliated with Gujarat Technological University

College Name
Ahmedabad
A-One Pharmacy College
Ahmedabad Institute of Technology - AIT
Apollo Institute of Engineering and Technology
Asia Pacific Institute of Management - APIM, Off City Campus
Central Institute of Plastic Engineering and Technology
College of Fire Technology
Divaba Institute of Management and Computer Application
L.J. Institute of Management Studies
L.J. Institute of Pharmacy
N.R. Institute of Business Management - NRIBM
Narnarayan Shastri Institute of Technology
R.B. Institute of Management Studies
SAL Institute of Management
SAL Institute of Technology and Engineering Research
Silver Oak College of Engineering and Technology - SOCET
Smt N. M. Padalia Pharmacy College
Som-Lalit Institute of Management Studies - SLIMS
Vishwakarma Government Engineering College - VGEC
Amreli
Shree Leuva Patel Trust Pharmacy Mahila College
Anand
Anand Institute of Management - AIM
Anand Pharmacy College - APC
Dr. Jivraj Mehta Institute of Technology - DJMIT
L.B. Rao Institute of Pharmaceutical Education and Research
Madhuben and Bhanubhai Patel Women's Institute of Engineering - MBICT
Sardar Patel College of Administration and Management - SPCAM MBA
Sardar Patel College of Engineering - SPEC
Sardar Patel College of Pharmacy
Satkaival College of Pharmacy - SKCOP
Shivam Institute of Computer Technology - SICT
Bharuch
Government Engineering College Bharuch
Laxminarayan DAV College of Pharmacy
Narmada College of Management
Shri R.R. Tanti Institute of Management
Shroff S.R. Rotary Institute of Chemical Technology
Bhavnagar
Shantilal Shah Engineering College - SSCE
Shree Sahajanand Institute of Management
Dahod
Government Engineering College
Gandhinagar
Amruta College of Pharmacy and Research Institute
Chinmay Institute of Pharmacy
Gandhinagar Institute of Technology
Government Engineering College
Saraswati Institute of Pharmaceutical Sciences - SIPS
Shankersinh Vaghela Bapu Institute of Technology
Shree Swaminarayan Institute of Technology - SSIT
Shree Swaminarayan Sanskar Pharmacy College
Shri Jairambhai Patel Institute of Business Management
Universal College of Engineering and Technology - UCET
Venus International College of Technology - VICT
Jamnagar
Akshar-Preet Institute of Pharmacy
Shri Jaysukhlal Vadhar Institute of Management Studies
Junagadh
Dr. Bharat Barad Institute of Management and Computer Science
Noble Engineering College
Om Institute of Engineering and Technology
S.P. Patel M.B.A. College
Smt. Vanitaben Bachubhai Nandola M.C.A. College
Kheda
Dalia Institute of Management
Hariom Pharmacy College
K.P. Patel School of Management and Computer Studies - KSMCS
M.P. Patel College of Pharmacy
Kutch
Government Engineering College
Veerayatan Institute of Engineering and Management
Veerayatan Institute of Pharmacy (VIP)
Mehsana
B.S. Patel Pharmacy College
Indrashil Institute of Science and Technology
K.J. College of Pharmacy
Merchant Engineering College
Narsinhbhai Institute of Computer Studies and Management - NICSM
Nootan Sarva Vidyalaya Kelavni Mandal Sanchalit M.B.A. College
Oxford School of Management
Patel Group of Institutions
S.V. Institute of Management
Sankalchand Patel Sahakar Vidhyadham
Saraswati School of Pharmacy
Sardar Institute of Management and Computer Application
Sardar Patel Institute of Technology
Shree Krishna Institute of Pharmacy
Smt. S.R. Patel Engineering College
The College of M.C.A.
V.J.K.M. Institute of Management and Computer Studies
Navsari
S.S. Agrawal Institute of Management and Technology
Panchmahal
H.B. Patel Institute of Diploma
Kalol Institute of Management
Patan
Golden Jubilee Institute of Management and Technology
Hansaba College of Engineering and Technology - HCET
Rajkot
A.V. Parekh Technical Institute
Arpit Institute of Engineering and Technology
Atmiya Institute of Pharmacy - AIP
Atmiya Institute of Technology and Science for Diploma Studies
B.K. Mody Government Pharmacy College
Darshan Institute of Engineering and Technology
Eva Institute of Management
G.K. Bharad Institute of Engineering
Gardi Vidyapith
H.N. Shukla College of Management Studies
Kum. M.H. Gardi School of Management
Lakhdhirji Engineering College
Om Shanti Engineering College
R.K. College of Business Management
R.K. College of Engineering and Technology
R.K. College of Pharmacy
S.J. Thakkar Pharmacy College
Sanjaybhai Rajguru College of Engineering and Diploma Engineering
Shree H.N. Shukla Institute of Pharmaceutical Education and Research
Shri H.D. Gardi M.B.A. College
Shri Maharshi Dayanand Saraswati M.B.A. College
Smt. Sarlaben Vasantbhai Malaviya School of Management
Sunshine Institute of Management and Information Technology
Takshashila College of Engineering and Technology
V.V.P. Engineering College
Sabarkantha
Arrdekta Institute of Technology - AIT
Gujarat Institute of Technical Studies
IK Patel College of Pharmaceutical Education and Research
Sabar Institute of Management
Sabar Institute of Technology for Girls
Samarth Institute of Management
Shree Mukundlal Vitthaldas Shah Pharmacy College - SMVSPC
Shri T.S. Patel College of MBA
Surat
Bhagwan Mahavir College of Computer Application - BMCCA
Bhagwan Mahavir College of Engineering and Technology
Bhagwan Mahavir College of Management
Bhagwan Mahavir College of Pharmacy
Bhagwan Mahavir College of Physical Education
CK Pithawalla College of Engineering and Technology
CK Pithawalla Institute of Management
CK Pithawalla Institute of Pharmaceutical Science and Research
Dr. S. and S.S. Gandhi College of Engineering and Technology
Government Engineering College
Maliba Pharmacy College
S.R. Institute of Management and Computer Application - SRIMCA
Shree Swami Atmanand Saraswati Institute of Technology
Shri S'ad Vidya Mandal Institute of Technology - SVMIT
Shrimad Rajchandra Institute of Management and Computer Application
Sitarambhai Naranji Patel Institute of Technology and Research Centre
Surendranagar
CU Shah College of Engineering and Technology
CU Shah College of Pharmacy and Research
Vadodara
CK Shah Vijapurwala Institute of Management
Gujarat Institute of Hotel Management
K.J. Institute of Engineering and Technology
Parul Institute of Architecture and Research
Parul Institute of Engineering and Technology
Parul Institute of Management - PIM
Parul Institute of Management and Research
Pioneer Pharmacy Degree College
Prashant and Mittal Kansara Pharmacy College
Shri M.H. Kadakia Institute of Management and Computer Studies
Sigma Institute of Technology and Engineering
Vallabh Vidyanagar
AD Patel Institute of Technology - ADIT
AR College of Pharmacy and GH Patel Institute of Pharmacy
Birla Vishvakarma Mahavidyalaya Engineering College
CVM Institute for Degree Course in Pharmacy
Indukaka Ipcowala College of Pharmacy - IICP
Institiute of Computer and Communication Tehcnology for Women
Valsad
Laxmi Institute of Computer Application
Laxmi Institute of Management
Laxmi Institute of Technology
Rofel Shri G.M. Bilakhia College of Pharmacy