Gujarat University Exam Result 2023
Onlineresultportal.com | Updated: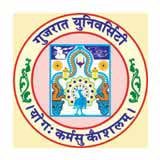 The Gujarat University – one of the oldest and largest seats of higher education in the Indian State of Gujarat is located at Ahmedabad. This University was established in 23rd November 1949 by the Government of Gujarat. This is an affiliating University at undergraduate and postgraduate level with NAAC accreditation of B++. This University is recognized by the University Grants Commission.
Gujarat University provides affiliation to more than 350 colleges across the eight districts of Gujarat: Ahmedabad, Gandhinagar, Kheda, Anand, Vadodara, Panchamahal, Dahod, Mahisagar and two union territories. Gujarat University is the initiates to provide various kinds of undergraduate and postgraduate courses in fields of Arts, Commerce, Science, Education, Law, Medical and Dental. Furthermore, some of the promising job-oriented courses offered by Gujarat University are Animation, Biochemistry, Bioinformatics, Biomedical Technology, Biotechnology, Climate Change Impacts Management, Clinical Research, Food Science and Nutrition, Forensic Science, Human Genetics, Infrastructure Management Services, Information Technology, Mobile Applications & Developmental Management, Maritime Management, Creative Science, Financial Services, Performing Arts, Networking and Communication, Web Technology, Communication & Journalism. Apart from this, Gujarat University is also involved in various kinds of research projects which are financed by UGC, DBT, DST, CSIR, SAC/ISRO, MoES, MHRD, GUJCOST, GSBTM, central and state government.
Aspiring students who want to study in the prestigious Gujarat University can directly apply online through its official website – www.gujaratuniversity.ac.in.
Gujarat University Exam Result on gujaratuniversity.ac.in
Gujarat University (GU), traceable to Ahmedabad city of the Indian state of Gujarat, makes available the examination results of its different affiliated programs on its official website, https://www.gujaratuniversity.ac.in/. Any student who is awaiting the exam results of the GU courses should visit its official portal to view their results.
Once the GU authorities declare the exam results, you must browse its official website. Here, on the home page of the official web link, you should locate the "Results" tab and follow by tapping on this link. After you do this, you will be directed to the login page. Proceed by entering the login credentials. You will then be able to view your results on the screen. Remember to take a print copy of your exam result for your records. The GU offers courses in various disciplines at undergraduate and postgraduate levels. The GU has provisions for courses in the streams of Agriculture, Science, Social Science, Technology, and Management / Commerce.
Details of Gujarat University
Name
Gujarat University
Affiliations
UGC
Contact No
079 2630 0342
Website
www.gujaratuniversity.ac.in
Email
registrar@gujaratuniversity.ac.in
Founded
November 23, 1949
Address
Near L D Engineering College, Navrangpura
City
Ahmedabad
State
Gujarat
Country
India
List of courses offered by Gujarat University

Degree
Duration
Arts Courses
B.A.
3 Years
B.A. (Education)
3 Years
B.Ed.
1 Years
B.P.Ed.
3 Years
Bachelor of Library and Information Science (B.Lib.I.Sc.)
1 Years
M.A.
2 Years
M.A. (Development Studies)
2 Years
M.A. (Education)
2 Years
M.A. (English)
2 Years
M.A. (Gujarati)
2 Years
M.A. (Hindi)
2 Years
M.A. (Persian)
2 Years
M.A. (Philosophy)
2 Years
M.A. (Political Science)
2 Years
M.A. (Psychology)
2 Years
M.A. (Sociology)
2 Years
M.A. (Urdu)
2 Years
M.Ed.
2 Years
M.Lib.Sc.
2 Years
M.P.Ed.
2 Years
M.Phil.
2 Years
Ph.D. (Philosophy)
3 Years
Diploma in Linguistics
1 Years
Diploma in Physical Education
2 Years
Post Graduate Diploma in Linguistics
2 Years
Post Graduate Diploma in Translation
2 Years
Certificate Course in English Improvement
1 Years
Certificate Course in French
1 Years
Certificate Course in German
1 Years
Certificate Course in Urdu
Medical Courses
B.D.S.
3 Years
B.P.T.
4½ Years
B.Pharm
4 Years
B.Sc. (Nursing)
4 Years
M.B.B.S.
5½ Years
M.D.
3 Years
M.D.S.
3 Years
M.D.S. (Conservative Dentistry & Endodontics)
3 Years
M.P.T.
2 Years
M.Pharm.
2 Years
M.S.
3 Years
M.Sc. (Nursing)
2 Years
M.Sc. (Pharmacy)
Ph.D. (Medicine)
3 Years
Diploma in Clinical & Community Psychology
2 Years
Diploma in Counselling Psychology
2 Years
Diploma in Laryngology & Otology (DLO)
2 Years
Diploma in Medical Radiology & Electro Therapeutics
2 Years
Diploma in Ophthalmology
1 Years
Diploma in Tuberculosis & Chest Diseases
2 Years
Diploma in Venerology & Dermatitis
2 Years
Diploma in Clinical Pathology(DCP)
2 Years
Diploma in Gynaecology and Obstetrics (DGO)
3 Years
Diploma in Paediatrics
2 Years
Science Courses
B.Sc.
3 Years
B.Sc. (Fire and Safety)
3 Years
M.Sc.
2 Years
M.Sc. (Forensic Sciences)
2 Years
Ph.D.
2 Years
Diploma in Environmental Law
2 Years
Post Graduate Diploma in Bioinformatics (PGDBI)
1 Years
Post Graduate Diploma in Plant Biodiversity
2 Years
Post Graduate Diploma in Plant Tissue Culture
2 Years
Post Graduate Diploma in Space Science & its Applications
2 Years
Management Courses
B.B.A.
3 Years
B.B.A. + M.B.A.
5 Years
M.B.A.
2 Years
Post Graduate Diploma in Export and Import Management (PGDEXIM)
1 Years
Post Graduate Diploma in Export-Import & International Finance
2 Years
Mass Communications Courses
Bachelor of Communication, Journalism & Public Relations
3 Years
M.A. (Journalism)
2 Years
M.A. (Mass Communication)
2 Years
Commerce Courses
B.Com.
3 Years
M.Com.
2 Years
M.Com. (International Business)
2 Years
Ph.D. (Commerce & Management)
2 Years
PGDIFA - Post Graduate Diploma in Investment & Financial Analysis
2 Years
Post Graduate Diploma in Financial Markets & Insurance
2 Years
Professional Courses Courses
Post Graduate Diploma in Translation (PGDT)
1 Years
Information Technology Courses
B.C.A.
3 Years
M.C.A.
3 Years
M.Sc. (Information Technology)
2 Years
Post Graduate Diploma in Computer Applications (P.G.D.C.A.)
1 Years
Law Courses
L.L.B.
3 Years
L.L.M.
2 Years
L.L.M. (Labour Laws)
2 Years
Diploma in Intellectual Property and Patent Law
1 Years
Diploma in Intellectual Property Law
2 Years
Diploma in Intellectual Property Right
2 Years
Diploma in Labour Law
1 Years
Diploma in Legislative Drafting
2 Years
Diploma in Taxation Laws & Practice
2 Years
Vocational Courses Courses
Certificate Course in Banking Management
1 Years
Certificate Course in Office Management
1 Years
Certificate Course in Stenography & Secretarial Practice
1 Years
Architecture Courses
B.Arch.
5 Years
Acting, Dance and Drama Courses
B.A. (Drama)
3 Years
List of colleges affiliated with Gujarat University

College Name
Ahmedabad
A.G. Teachers College
Aakar Adhyapan Mandir College
Ahmedabad Institute of Nursing Sciences - AINS
Ahmedabad Municipal Coporation Medical Education Trust Medical College
Ahmedabad Physiotherapy College
ALT Training College
AMC Dental College
Amulba Mahila B.Ed. College
Anant Institute of Architecture and Planning
Aroma College of Commerce
Asia Pacific Institute of Management - APIM, City Campus
B.J. Medical College
B.K. School of Business Management
B.M. Institute of Mental Health
B.V.D. Arts and Commerce College
Bharatiya Vidya Bhavan's Sheth R.A. College of Science
Bhavan's R.A. College of Arts and Commerce
Brahmanand Institute of Business Administration
CC Sheth College of Commerce
City CU Shah Commerce College
College of Nursing
CU Shah Commerce College
CU Shah Science College
Daulatbhai Trivedi Law College
Desai Chandulal Manilal Arts and Commerce College
Divaba Institute of Business Administration - DIBA
F.D. Arts and Commerce College for Women
G.B. Shah Commerce College
G.L.S. (Shailesh R. Parikh) Institute of Computer Technology - GLSICT
G.L.S. Institute of Business Administration
G.L.S. Institute of Commerce
G.L.S. Institute of Computer Application
GMERS Medical College and Hospital
Goverment Arts College
Government Commerce College
Government Dental College and Hospital - GDCH
Government Physiotherapy College
Government Science College
Govt. R.C. College of Commerce
Gujarat Arts and Science College - Gujarat College
Gujarat Commerce College - Morning
H.A. College of Commerce
H.K. Centre for Professional Training
H.L. College of Commerce
H.L. Institute of Commerce
Hargovandas Lakhmichand College of Commerce
Hasmukh Goswami College of Engineering
Hiralal Bapulal Kapadia College of Education
I.D. Patel College of Education
J.G. College of Business Administration
J.G. College of Commerce
J.G. College of Commerce Post Graduate Centre
J.G. College of Computer Applications
J.G. College of Education
J.G. College of Nursing
J.G. College of Perfoming Arts
J.G. College of Physiotherapy
J.G. Institute of Management
JG College of Education for Women (PG)
K.K. Shah Jarodwala Maninagar Science College
K.S. School of Business Management
Kameshwar College of Education
Kesar S.A.L. Medical College and Research Institute
L and C Mehta Arts College
L. J. Institute of Computer Applications
L. J. Institute of Pharmacy and Research Center
L.D. Arts College
L.D. College of Engineering
L.J. College of Computer Applications
L.J. Institute of Business Administration - LJIBA
L.M. College of Pharmacy - LMCP
LJ Institute of Engineering and Technology - LJIET
Lokmanya College
Lokmanya College of Computer Applications
M.B. Patel Rashtrabhasha Vinayan Aur Vanijya Mahavidyalaya
M.G. Science Institute
M.P. Arts and M.H. Commerce College for Women
Maneklal Nanavati Law College
Menaba Bababhai Patel Rashtrabhasha Arts and Commerce College
Motilal Nehru Law College
N.M. Zala and G.N. Zala Arts and Commerce College
National College of Commerce - NCC
National Institute of Mass Communication and Journalism - NIMCJ
National Institute of Occupational Health - NIOH
Navgujarat College of Computer Applications
Navnitlal Ranchhodlal Institute of Business Administration
New L. J. Commerce College
New L.J. Commerce College
P.D. Pandya Institute of Computer Application
P.D. Pandya Mahila Commerce College
P.T. Arts and Commerce College
Parth College of Education
Prakash College of Education
Prin. M.C. Shah Commerce College
R.B. Sagar College of Education
R.H. Patel Arts and Commerce College
R.H. Patel Arts, Commerce College
R.J. Tibrewal Commerce College
R.J.T. Commerce College
Rudra College of Business Administration
S.B.B College of Physiotherapy
S.M. Patel Institute of Commerce
S.V Arts College
Sabarmati Arts and Commerce College
Saraspur Arts and Commerce College
Sardar Patel B.Ed. and M.Ed. College
Sardar Patel Institute of Economic and Social Research
Scan Point Education and Rersearch Institute
School of Law
Shah Chandulal Kasturchand Municipal Commerce College
Shahjanand B.Ed. College
Sheth C.L. Commerce College
Shivrath Center of Excellence in Clinical Research
Shree Gayatri College of Education
Shree Lalshankar Umiyashankar Arts and Harivadan and Padmaben Thakore Commerce College for Women
Shree Narayana College of Commerce
Shree Sadguru B.Ed. College
Shree Sahajanand Vanijya Mahavidyalaya
Shree Sahjanand Arts and Commerce College
Shri H.K. Arts College
Shri H.K. Commerce College
Shri K.K. Shashtri Government Commerce College
Shri K.K. Shastri Government Commerce College
Shri Kishandas Kikani Arts and Commerce College
Shri L.V. Upadhyay Sabarmati Arts and Commerce College
Shri M.N. Shukla College of Education
Shri R.J. Patel College of Education
Shrinath Education Trust College of Physcial Education
Shubham Institute of Nursing Science and Research Centre
Siddhi B.Ed. College
Smt. A.P. Patel Arts and Late Shri N.P. Patel Commerce College
Smt. Laxmiben and Chimanlal Mehta Arts College
Smt. M.N.K. Dalal Education College for Women
Smt. NHL Municipal Medical College
Smt. R.B. Patel Arts and Commerce College
Smt. R.D. Shah Arts and Smt. V.D. Shah Commerce College
Smt. S.R. Mehta Arts College
Smt. Sushilaben Ramniklal Mehta Arts College
Som-Lalit College of Commerce - SLCC
Som-Lalit Institute of Business Administration - SLIBA
Som-Lalit Institute of Computer Application - SLICA
St. Xavier's College
Suresh Brahmkumar Bhatt College of Physiotherapy - SBB
Swastik College of Education
Swastik Shiksha Sankul Mahila Arts College
The College of Physical Education
Vaidya Shri M.M. Patel Education College
Varahi Education College
Vivekanand College of Arts
Vivekanand College of Commerce
Vivekanand Vanijya Mahavidyalaya
Xavier Institute of Computer Applications (XICA)
Allahabad
Chimanbhai Patel Institute
Anand
Arts, Science and R.A. Patel Commerce College
Divya Drashti B.Ed. College
Late Smt. S.G. Patel Institute of Physiotherapy
Navajagruti Arts and Commerce College for Women
Shri D.M. Patel Arts and Shri S.S. Patel Commerce College
Shri M.N. College of Pharmacy
Shri R.K. Parikh Arts and Science College
Shri R.P. Arts, Shri K.B. Commerce and Smt. B.C.J. Science College
Shri S.D. Patel Arts and C.M. Patel Commerce College
Smt. BCJ College of Education
Dahod
J. and R. College of Education
K.R. Desai Arts and Commerce College
Kabir Vikas Mandal Dasa Sanchalit Arts College
Navjivan Arts and Commerce College
Navjivan Science College
Shri S.R. Bhabhor Arts College
Y.S. Arts and K.S. Shah Commerce College
Daman
Vaidik Dental College and Research Centre
Gandhinagar
Ahmedabad Dental College
Anandba Mahila Adhyapan Mahavidhyalaya
Aradhana B.Ed. College
Aradhana PTC College
Ashwinbhai A. Patel Commerce College
Bhagwat Hari Prem Education Society B.Ed. College
Bholabhai Patel College of Business Administration
Chaudhari College of Education
Chaudhari M.Ed. College
Chaudhari Technical Institute
Dhruva Rutvij College of Education
GMERS Medical College and Hospital
Goenka Research Institute of Dental Science - GRIDS
Government Arts College
Government Engineering College
Kameshwar B.B.A. College
Karnavati School of Dentistry
Leelaben Dashrathbhai Ramdas Patel Institute of Technology and Research
Loknad B.Ed. College
M.B. Collge of Commerce and Shri M.N. Lalji Arts College
Om College of Education
President College of Education
S.D. Arts and B.R. Commerce College
Sahajanand College of Nursing - SCN
Saraswati B.Ed. College
Sharda School of Pharmacy
Shree P.K. Chaudhari Mahila Arts College
Shri G.B. Rao P.T.C. College
Shri M.D. Patel College of Education
Shri Manubhai Rambhai Amin B.Ed. College
Shri P.H. Goswami Municipal Arts and Science College
Siddharth Law College
Uma Arts and Nathiba Commerce Mahila College
Umiya B.Ed. College
Unitedworld School of Law
Jamnagar
M.P. Shah Government Medical College
Khargone
Shri Umiya Girls College
Kheda
Anjuman B.Ed. College
B.P.E. and Yoga College
Bhavan's Shri I.L. Pandya Arts, Science and Jashodabahen Shah Commerce College
C & S.H. Desai Arts and L.K.L. Doshi Commerce College
CB Patel Arts College
Degree College of Physical Education
K.C. Sheth Arts College
Kheda Arts and Commerce College
M.D. Shah Commerce and B.D. Patel Arts College
Nalanda B.Ed. College
Parekh Brothers Science College
Shah K.S. Arts and V.M. Parekh Commerce College
Smt. S.B. Patel Arts and Shri R.N. Amin Commerce College
Kutch
Sheth Dosabhai Lalchand Law College
Tolani Commerce College
Nadiad
I.V. Patel College of Commerce
J. and J. College of Science
M.S. Bhagat and C.S. Sonawala Law College
Smt.T.J. Patel English Medium Commerce College
U.T.S. Mahila Arts College
Panchmahal
Adivasi Arts and Commerce College
G.H.B. Pharmacy college
Kalol Institute of Pharmacy
M and V Arts and Commerce College
M.M. Gandhi Arts and Commerce College
P.P. Chauhan Institute of Computer Applications
Shree J.L.K. Kotecha Arts and S.H. Gardi Commerce College
Shri Muktajivan Swamibapa Kelvani Mandal Sanchalit Arts College
Shri N.K. Mehta and Smt M.F. Dani Arts College
Shri S.P. Patel Arts College
Shri Tejendraprasadji Swaminarayan Arts College
Smt. C.R. Gardi Arts College
Smt. K.C.M. Shah B.Ed. College
SPT Arts and Science College
Rajkot
Maharajashri Bhagavatsinhji Arts and Commerce College
Sabarkantha
Shree T.S. Patel C.P.Ed. College
Shyamalaji Pradesh Kelavani Mandal B.Ed. College
Surat
P.T. Sarvajanik College of Science
S.V. National Intitute of Technology
Shree Dhanvantary Pharmacy College
V.T. Choksi Sarvajanik College of Education
Vadodara
Atmiya Pharmacy College
Babaria Institute of Pharmacy
Babaria Instiute of Technology
Balaji College
Balaji College of Computer Application
Government Arts and Commerce College
Jayashankar Mahashnkar Pandya (Savliwala) Diploma Pharmacy College
Kapadia N.M.M.S. Arts and The S.N.S.B. Commerce College
Mahila Mahavidyalaya
Parul Institute of Business Administration
Parul Institute of Pharmacy
Parul Institute of Physiotherapy
S C.A. Patel Arts College
S.K.U.B. Arts and Smt N.C. Zaveri Commerce College
Sanskar Bharti College of Education
Sanskar Kelavani Mandal Sanchalit College
Sheth Motilal Nathaibhai Contractor College of Education
Sheth T.C. Kapadia Arts and Commerce College
Shree B.K. Patel Arts and Smt. L.M. Patel Commerce College
Shri C.N.P.F Arts and D.N. Science College
Shri Janki Vallabh Arts and Shri M.S. Patel Commerce College
Shri Mohansinh Chhotubhai Rathava College of Arts
Shri Natvarsinhji Arts and Science and Shri S.G. Patel Commerce College
Sigma Institute of Management Studies
Sigma Institute of Physiotherapy
Smt. HC Patel Arts and Commerce College
Smt. Malini Kishore Sanghvi Homoeopathic Medical College
Smt. S.C.P.F. Commerce College
Vadodara Design Academy School of Architecture
Vanvasi Sewa Samaj Trust B.Ed. College
Valsad
G.I.D.C. Rajju Shroff Rofel Institute of Management Studies
Sardar Vallabhbhai Patel Institute of Technology