Guru Ravidas Ayurved University Exam Result 2023
Onlineresultportal.com | Updated: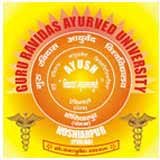 Guru Ravidas Ayurved University is a Public University which was established in 2011 by the Government of Punjab at Hoshiarpur. This University is created for the development of Ayurveda in the state of Punjab and India as a whole. It is interesting to note that within a very short period of time, Guru Ravidas Ayurved University has successfully made its presence felt in the entire state and is regarded to be known as the guiding light of Ayurveda education in Punjab. The main mission of this seat of higher learning is to provide quality Ayurveda education and the best and modern research facilities in the field of Ayurveda.
The University's recognition is held by the University Grants Commission (UGC) and the National Assessment and Accreditation Council (NAAC). This is the unique University all over North India and also holds responsibility of affiliation to over 12 Ayurvedic Colleges including 1 Government Ayurvedic College and 4 Homoeopathic Colleges. The University offers courses at Doctor of Medicine (in Homeopathy), Bachelor of Ayurveda, Medicine and Surgery (BAMS) and Bachelors in Homeopathic Medicine & Surgery (BHMS). The University also intends to introduce new Ayurvedic courses in the forthcoming years. Finally, the University brings out the all round development of Ayurveda through its basic, clinical and allied departments by providing Ayurveda education and research.
Interested students can check the official website of Guru Ravidas Ayurved University – www.graupunjab.org regarding information about admission notice, courses, fees structure, results, counseling list and other updated details and notifications. On the other hand, www.onlineresultportal.com is also helpful for the students to provide details about various Indian Universities and results of important examinations.

Details of Guru Ravidas Ayurved University
Full Name
Guru Ravidas Ayurved University
Affiliations
UGC
Contact No
0188 224 3326
Website
www.graupunjab.org
Founded
2011
Email
graupunjab@gmail.com
Address
VPO.Kharkan,Una Road, Hoshiarpur, Punjab
State
Punjab
Country
India
List of courses offered by Guru Ravidas Ayurved University

Degree
Duration
Medical Courses
B.A.M.S.
5 Years
B.H.M.S.
5½ Years
M.D. (Ayurveda)
3 Years
M.D. (Dravyaguna)
2 Years
M.D. (Homeopathic) (Materia Medica)
2 Years
M.D. (Homoeopathic) (Repertory)
2 Years
M.D. (Homoeopathic) Organon of Medicine and Homeopathic Philosophy
2 Years
M.D. (Homoeopathy)
3 Years
M.D. (Kaumar Bhritya)
3 Years
List of colleges affiliated with Guru Ravidas Ayurved University

City
College Name
1
Govt. Ayurvedic College, Lower Mall, Patiala
2
Shree Lakshmi Narayan Ayurvedic College, Amritsar
3
Dayanand Ayurvedic College, Mahatma Hans Raj Marg, G.T. Road, Jalandhar
4
Sri Satya Sai Murlidhar Ayurvedic College, G.T. Road, VPO Dunike, Moga
5
Mai Bhago Ayurvedic College (For Women), Ferozepur Road, Muktsar
6
Guru Nanak Ayurvedic Medical College, Barkandi Road, Near Ajit Cinema, Muktsar
7
Guru Nanak Ayurvedic Medical College & Research Institute, Malerkotla Road, VPO Gopalpur, Distt. Ludhiana
8
Shaheed Kartar Singh Sarabha Ayurvedic Medical College & Hospital, VPO Sarabha, Distt. Ludhiana
9
Babe Ke Ayurvedic Medical College & Hospital, VPO Daudhar, Via Ajitwal, Distt. Moga
10
Smt Urmila Devi Ayurvedic College of Medical Sciences & Hospital, VPO Kharkan, Una Road, Distt. Hoshiarpur
11
Saint Sahara Ayurvedic Medical College & Hospital, Kot Shameer, Bathinda
12
Shri Dhanwantry Ayurvedic College& Dabur Dhanwantry Hospital,Sector 46-B, Chandigarh
13
Shiv Shakti Ayurvedic College & Hospital,Sunam Road Bhikhi(Mansa)
14
Harmony Ayurvedic Medical College & Hospital, Ferozepur
14
SARASWATI AYURVED HOSPITAL AND MEDICAL COLLEGE,CHANDIGARH LUDHIANA ROAD, GHARUAN -140413 PUNJAB
14
Baba Hira Das Ji Ayurvedic Medical College & Hospital,V.P.O Badal, Muktsar