Haridev Joshi University of Journalism and Mass Communication Exam Result 2023
Onlineresultportal.com | Updated: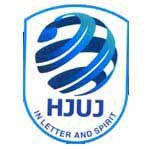 Established recently in 2012, Haridev Joshi University of Journalism and Mass Communication is one of the best Universities of India which is dedicated to the quality studies of media, journalism and mass communication. The University is located in Jaipur- the capital city of Rajasthan. It is named after the distinguished former Chief Minister of Rajasthan, Haridev Joshi who was a brave freedom fighter and a dedicated journalist in the tribal region of Banswara. Haridev Joshi University of Journalism and Mass Communication offer innovative academic programmes in media field with mixed combinations of theoretical and practical aspects. Moreover, these are based upon interdisciplinary approach with main spotlight on research. All the academic programmes are recognized by the University Grants Commission (UGC) and National Assessment and Accreditation Council (NAAC).
The University aims to fulfill the needs of the uniting various media strengths like TV, newspapers and radio. Moreover it also tends to improve academic arsenal and develop principled standards of journalism in the country as well as in the state. Through this it also provides personal and professional enhancement to its media students. Students flock to study quality media education like 2 years Masters programme in Journalism (Media Studies) and Masters in Journalism (Electronic Media). Moreover it also offers Master of Mass Communication (Public Relations and Advertising). The certified website to know more about this University is www.hjuj.ac.in where would-be students can check about various courses, fees structure and important notification dates provided by this University. Students can also gather information from www.onlineresultportal.com about various Indian State Universities and other educational institutes.
Haridev Joshi University of Journalism and Mass Communication Result Out at hju.ac.in
The Haridev Joshi University of Journalism and Mass Communication (HJU) makes accessible the provisional examination results of its affiliated academic programs on its official portal, https://hju.ac.in/index_en.html. As a student, if you are awaiting your HUJ exam results, you are advised to access the same via the official website after the declaration of results.
Once the HJU authorities declare the exam results, you must first go to the home page of the official web portal. When here, you should locate the "Login" tab and click on the same. Then, on the "Student Login Page", you are required to enter your login details such as "Mobile Number" and "OTP/Password". After you enter your correct login credentials, your HJU exam results are exhibited on the screen. Note, taking a print copy of the HJU exam results for later reference is mandatory. Moreover, check your HJU examination results for any errors and report the discrepancies to the HJU examiners.
Details of Haridev Joshi University of Journalism and Mass Communication
Full Name
Haridev Joshi University of Journalism and Mass Communication (HJUJ)
Affiliations
UGC
Contact No
0141 297 4150
Website
http://www.hjuj.ac.in/
Founded
2012
Email
info@hjuj.ac.in
Address
Indira Gandhi Nagar, Sector 2, Ghati Karolan, Jaipur, Rajasthan
State
Rajasthan
Country
India
List of courses offered by Haridev Joshi University of Journalism and Mass Communication

| S.N. | Cources |
| --- | --- |
| 1 | Master of Journalism ( Media Studies ) |
| 2 | Master of Journalism (Electronic Media) |
| 3 | Master of Mass Communication (Public Relations and Advertising) |
List of colleges affiliated with Haridev Joshi University of Journalism and Mass Communication