Hemchandracharya North Gujarat University Patan Exam Result 2023
Onlineresultportal.com | Updated: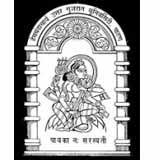 Hemchandracharya North Gujarat University is a State University located at Patan in the Indian State of Gujarat. Geographically, the jurisdiction of this University covers the districts of Patan, Mehsana, Banaskantha and Sabarkantha. This University is carved out of Gujarat University. The establishment of Hemchandracharya North Gujarat University provides the cultural and educational needs of this region. This University was established in 1986, and since then it has been functioning, developing and expanding steadily. This premium University is recognized by the Government of Gujarat and the University Grants Commission. In addition to that, the National Assessment and Accreditation Council have awarded Grade "A" to this State University.
Around 50 colleges from the districts of Patan, Mehsana, Banaskantha and Sabarkantha were affliated by this University. Hundreds of students take admission to Hemchandracharya North Gujarat University because it offers quality education in disciplines of Chemistry, Life Science, Mathematics, Computer Science, Commerce and Management, English, Sanskrit, Education, Physics, Library and Information Science, Social Work, Journalism and many more courses at undergraduate and postgraduate levels.
Aspiring students who want to take admission at this prestigious University must clear the University admission test which is conducted every year by Hemchandracharya North Gujarat University. Students can confirm the admission procedure from its official website – www.ngu.ac.in where they can apply directly online, get their admit card, get information courses with fees structure and other important notifications.
Hemchandracharya North Gujarat University Exam Result on ngu.ac.in
The Hemchandracharya North Gujarat University (HNGU), which has its headquarters traced to Patan district in the Indian state of Gujarat, makes accessible the exam results of its affiliated programs on its official website, https://www.ngu.ac.in/Default.aspx. Students who have appeared for the HBGU course exams and are awaiting the results should browse its official website to view their results.
After the HNGU declares the examination results, you must search the home page of its official portal for the "Examination" tab and select the "Search Result" tab. On the following pages, you have to choose the Exam year, after which you will be directed to the "List of Results". Here, you must select the relevant result link, and then, you can check your result on the screen. Always take a print copy of your examination result for record purposes.
The HNGU offers a range of courses in different disciplines. These include Homeopathy, Home Science, Engineering, Rural Study, Vocational Studies, Law, Management, Education, Commerce, Arts, Science, and Social Science.
Details of Hemchandracharya North Gujarat University
Full Name
Hemchandracharya North Gujarat University
Affiliations
UGC
Contact No
073839 19003
Website
www.ngu.ac.in
Email
-
Founded
1986
Address
Patan
City
Patan
State
Gujarat
Country
India
List of courses offered by Hemchandracharya North Gujarat University

| Degree | Duration |
| --- | --- |
| B.A. (Economics) | 3 Years |
| B.A. (English) | 3 Years |
| B.A. (Gujarati) | 3 Years |
| B.A. (History) | 3 Years |
| B.A. (Home Science) | 3 Years |
| B.A. (Mathematics) | 3 Years |
| B.A. (Philosophy) | 3 Years |
| B.A. (Psychology) | 3 Years |
| B.A. (Rural Developent) | 3 Years |
| B.A. (Sociology) | 3 Years |
| B.A. (Statistics) | 3 Years |
| B.Ed. | 1 Years |
| B.P.Ed. | 3 Years |
| Bachelor of Library and Information Science (B.Lib.I.Sc.) | 1 Years |
| M.A. (Economics) | 2 Years |
| M.A. (English) | 2 Years |
| M.A. (Gujarati) | 2 Years |
| M.A. (Hindi) | 2 Years |
| M.A. (History) | 2 Years |
| M.A. (Home Science) | 2 Years |
| M.A. (Political Science) | 2 Years |
| M.A. (Psychology) | 2 Years |
| M.A. (Sanskrit) | 2 Years |
| M.A. (Social Work) | 2 Years |
| M.A. (Sociology) | 2 Years |
| M.Ed. | 2 Years |
| M.Lib.Sc. | 2 Years |
| M.P.Ed. | 2 Years |
| M.Phil. (Education) | 1 Years |
| Certificate Course in Jainology | 1 Years |
| Certificate in English | 1 Years |
| B.E. (Biomedical Engineering) | 4 Years |
| B.E. (Civil Engineering) | 4 Years |
| B.E. (Computer Engineering) | 4 Years |
| B.E. (Electrical Engineering) | 4 Years |
| B.E. (Electronics & Communication Engineering) | 4 Years |
| B.E. (Mechanical Engineering) | 4 Years |
| B.E. (Mechatronics Engineering) | 4 Years |
| B.D.S. | 3 Years |
| B.H.M.S. | 5½ Years |
| B.Pharm | 4 Years |
| B.Sc. (Industrial Microbiology) | 3 Years |
| B.Sc. (Nursing) | 4 Years |
| M.Pharm. | 2 Years |
| Diploma in Pharmacy (D.Pharma) | 2 Years |
| B.Sc. | 3 Years |
| B.Sc. (Biology) | 3 Years |
| B.Sc. (Biotechnology) | 3 Years |
| B.Sc. (Chemistry) | 3 Years |
| B.Sc. (Home Science) | 3 Years |
| B.Sc. (Industrial Chemistry) | 3 Years |
| B.Sc. (Mathematics) | 3 Years |
| B.Sc. (Physics) | 3 Years |
| M.Sc. (Biotechnology) | 2 Years |
| M.Sc. (Botany) | 2 Years |
| M.Sc. (Chemistry) | 2 Years |
| M.Sc.(Computer Application & Information Technology) | 2 Years |
| M.Sc. (Electronics) | 2 Years |
| M.Sc. (Environmental Science) | 2 Years |
| M.Sc. (Human Development) | 2 Years |
| M.Sc. (Mathematics) | 2 Years |
| M.Sc. (Microbiology) | 2 Years |
| M.Sc. (Physics) | 2 Years |
| M.Sc. (Resource Management) | 2 Years |
| M.Sc. (Zoology) | 2 Years |
| M.Sc.Tech. (Industrial Mathematics with Computer Applications) | 3 Years |
| B.B.A. | 3 Years |
| M.A. (Rural Development) | 2 Years |
| M.B.A. | 2 Years |
| Master in Hospital Management (M.H.M.) | 2 Years |
| Post Graduate Diploma in Industrial Safety and Environmental Management (PGDISEM) | 2 Years |
| Bachelor of Journalism | 3 Years |
| M.A. (Mass Communication & Journalism) | 2 Years |
| M.Phil. (Journalism and Mass Communication) | 2 Years |
| B.Com. | 3 Years |
| M.Com. | 2 Years |
| Bachelor in Rural Studies (BRS) | 3 Years |
| Masters in Rural Studies (MRS) | 2 Years |
| B.C.A. | 3 Years |
| B.E. (Information Technology) | 4 Years |
| M.C.A. | 3 Years |
| Post Graduate Diploma in Computer Applications (P.G.D.C.A.) | 1 Years |
| L.L.B. | 3 Years |
| L.L.M. | 2 Years |
| M.Phil. (Law) | 2 Years |
| B.Arch. (Interior Design) | 5 Years |
| B.E. (Construction Technology) | 3 Years |
List of colleges affiliated with Hemchandracharya North Gujarat University

| City | College Name |
| --- | --- |
| Ahmedabad | |
| | Ahmedabad Homoeopathic Medical College |
| | Grow More Institute of B.B.A |
| | Grow More Institute of Education |
| | Grow More Institute of M.B.A |
| | Shri S.K. Shah and Shri Krishna O.M. Arts College |
| | |
| Amreli | |
| | |
| | Shri Dharmajivandasji Swami B.Ed. College |
| | |
| Anand | |
| | |
| | Sevantilal Kantilal School of Busines Management |
| | |
| Banaskantha | |
| | |
| | Arts and Commerce College |
| | B.D.K.M. Sanchalit Law College |
| | Deesa Nagarpanchayat Arts and Commerce College |
| | G.D. Modi Arts College |
| | Kankrej Arts and Commerce College |
| | Nootan Bharati Gram Vidyapith |
| | R.R.M. College of Science and C.L.P. College of Commerce |
| | Shree Ambaji Arts College |
| | Shree Ambaji B.C.A., College |
| | Shree Navjivan B.Ed. College |
| | Shri B.K.K.P. S.S. Govinda Education College |
| | Shri D.D. Chokshi College of Secondary Education |
| | Shri M.N. Patel M.Ed College |
| | |
| Bhavnagar | |
| | |
| | Shree Swaminarayan B.Ed. College |
| | |
| Dehradun | |
| | |
| | Mussoorie Institute of Education |
| | |
| Gandhinagar | |
| | |
| | City Pulse Institute of Film and Television |
| | |
| Jamnagar | |
| | |
| | L.N. College of Computer and Management |
| | |
| Kheda | |
| | |
| | Lokniketan Samaj Karya Mahavidhyalay - MSW |
| | |
| Mehsana | |
| | |
| | A.M. Patel Mahila Education College |
| | Ash B.Ed.College |
| | CN Arts and BD Commerce College |
| | College of Computer and Management Studies - CCMS |
| | College of Education |
| | College of Physical Education |
| | Dhruv Education Trust College of Education |
| | Joitiba College of Nursing - JCN |
| | K.J. Institute of Management |
| | L.C. Institute of Technology |
| | L.C.Institute of Technology |
| | L.N. Patel Education College |
| | M.N. College |
| | Maharshi Dayanand Saraswati B.Ed. College |
| | Manish Institute of Computer Studies |
| | Manish Institute of Management |
| | Merchant College of Management Studies and Research |
| | Merchant Institute of Post Graduate Courses |
| | Municipal Arts and Urben Bank Science College |
| | N.S.V.K. Mandal Sanchlit Science College |
| | Narsinbhai Patel College of Computer Studies & Managet |
| | Narsinhbhai Patel Dental College and Hospital |
| | New Progressive College of Teachers' Education - NPCTE |
| | Nilkanth College of Education |
| | Nilkanth M.Ed. College |
| | Nilkanth P.T. C. College |
| | Nima Girls Arts College |
| | Panchshil College of Education |
| | Panchshil M.Ed College |
| | Pramukh Swami Science and H.D. Patel Arts College |
| | Radhe School of Pharmacy & Bio-Research Institute |
| | S.M. Desai Med College |
| | S.V. College of Education |
| | Saffrony Institute of Technology / S.P.B. Patel Engineering College |
| | Sankalchand Patel College of Engineering |
| | Sarva Vidhyay M.Ed College |
| | Secondary Teachers Training College |
| | Sheth Shri I.M. Patel College of Education |
| | Sheth V.S. Law College |
| | Shree B.P. Brahmbhatt Arts and M.H. Guru Commerce College |
| | Shree Marutinandan College of Education |
| | Shree Saraswati Shikshan Mahavidhyalay |
| | Shree Sarvajanik College of Education |
| | Shree Satsangi College of Physical Education |
| | Shri C.J. Patel College of Computer Studies |
| | Shri Dr. R.K. Patel and Shri K.K. Patel B.Ed. College |
| | Shri J.M. Patel Arts and Smt. M.N. Patel Commerce Mahila College |
| | Shri Kukarwada Kelvani Mandal Arts college |
| | Shri S.M. Shah Law College |
| | Shri Sarvajanik Pharmacy College |
| | Smt. A.J. Savla Homoeopathic Medical College and Research Institute |
| | Smt. A.S. Chaudhary Mahila Arts and Home Science College |
| | Smt. C.C. Mahila Arts and Sheth C.N. Commerce College |
| | Smt. K.B. Dave College of Education |
| | Smt. M.M. Shah Mahila Arts College |
| | Smt. P.R. Patel Arts College |
| | Smt. Patel Manjulaben Vitthalbhai College of Education |
| | Smt. R.M. Prajapati Arts College |
| | Smt. Rasilaben Ranchodbhai Haribhai Patel Mahila Arts College |
| | Smt. S.B. Patel Institute of Business Management |
| | The K.N.S.B. Ltd. Arts and Commerce College |
| | V.J.K.M.S. B.Ed. College |
| | |
| Palanpur | |
| | |
| | B.K. Mercantile Bank Law College |
| | Bhanumatiben Kantilal Mehta Information Technology |
| | |
| Panchmahal | |
| | |
| | Shri Shamlaji Homeopathic Medical College, Hospital and Research Institute |
| | |
| Patan | |
| | |
| | Amarjyot M.Ed. College |
| | College of Education |
| | Institute of Architecture |
| | L.N.K. College of Education |
| | Lilavati Nandlal Kilachand College of Education |
| | M.H. Patel Gram Seva Mahavidayalaya |
| | M.K. Institute of Management Studies |
| | M.K. Institute of Secondary Teacher Education |
| | N.M. Shah Art and Commerce College |
| | North Gujarat Education Society' MSW College |
| | Saifee Jubilee Arts and Commerce College |
| | Seth Motilal Nyalchand Law College |
| | Sheth M.N. Science College |
| | Sheth Motilal Nahalchand Law College |
| | Shree R.J. Patel College of Computer Application |
| | Shri and Smt. P.K. Kotawala Arts College |
| | Shri Trikamjibhai Chatwani Arts and J.V. Gokal Trust Commerce College |
| | Smt. Taraben Sunderlal Raichand Commerce College - TRS |
| | The C.N.S.B Arts and B.A.P. and D.B.V. Commerce College |
| | |
| Sabarkantha | |
| | |
| | APMC College of Pharmaceutical Education and Research |
| | Arvalli B.Ed College |
| | B.D. Shah College of Education |
| | College of Education |
| | College of Education |
| | D.D. Thakar Arts and K.J. Patel Commerce College |
| | Experimental College of Education |
| | Gitanjali College of Education |
| | Government Arts and Commerce College |
| | Government Education College |
| | Government Engineering College |
| | Grow More School of Architecture |
| | HNSB College of Management Studies |
| | Idar A.P. H.K.M. Arts and P.N. Patel Commerce College |
| | J.V. Solanki M.S.W College |
| | Law College |
| | M.M. Chaudhari Arts College |
| | Mahila Arts College Motipura |
| | R.G. Barot College of Education |
| | R.G. Barot College of Education |
| | R.V. Solanki BBA College |
| | Rajvi B.Sc. College |
| | S.D. Solanki Institute of Computer Studies |
| | Samarth B.C.A. College |
| | Samarth College of Education |
| | Saraswati College of Education |
| | Sheth H.P Arts and T.S.M. Commerce College |
| | Shree S.S. Mehta Arts and M.M. Patel Commerce College |
| | Shri B.M. Shah College of Pharmaceutical Education and Research |
| | Shri LJ Gandhi Institute of Computer Studies - LJG |
| | Shri N.S. Patel Law College |
| | Shri T.S. Patel College of Pharmacy |
| | Smt. M.V. Patel B.Ed. College |
| | Smt. Mangalaben Chunilal Desai Arts and Commerce College |
| | T.M. Shah Mahila Arts College |
| | Vijaynagar Arts College |
| | |
| Surat | |
| | |
| | Shri Surat Jilla Sahkari Bank Commerce College and Shri Sayan Sahakari Khand Udhyog Arts College |
| | |
| Surendranagar | |
| | |
| | Shri U.H. Chaudhary Arts College |
| | |
| Vadodara | |
| | |
| | Baroda Homeopathic Medical College |
| | |
| Valsad | |
| | |
| | Smt. K.R. Desai College of PTC |