IGNOU Regional Centre Exam Result 2023
Onlineresultportal.com | Updated: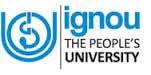 IGNOU Regional Center Karnal was established in the year 1991 covering the states of Punjab, Haryana, Himachal Pradesh, Jammu & Kashmir and Haryana. The regional center has been redefined time and again and at present the center covers the whole state of Haryana except the area of Gurgaon, Faridabad, Mewat, Palwal, Ambala and Panchkula. The regional center of Karnal was started with just 09 study centers (LSC) in 1991 but at present it has 30 active LSCs which are under its jurisdiction and acting as nodal center for 15 districts of Haryana. This wide network helps in catering the needs of under privileged students. The aim of the university is to further open some more study centers at the farthest corners of the state such as Narnaul, Jhajjar etc.
The regional center has successfully imparted most of the IGNOU programs including Master degrees, bachelor degrees, certificates and diplomas in various disciplines. Students can check the previous year question paper, assignment details from the official website rckarnal.ignou.ac.in from where they can download all important details. The state of Haryana except Panchkula, Ambala, Faridabad, Pawal, , Gurgaon, and Mewat is under the jurisdiction of RC, Karnal. The RC code of Karnal is 10. The prospectus of Ignou is available in both Hindi as well as in English and the students can directly download it from: www.ignou.ac.in/ignou/studentzone/downloads/3. 04. Demand Draft of Fee should be in favor of IGNOU, payable at Karnal. Students can also visit the regional centers during Monday to Friday from 9.30 Am to 06.00 Pm.
Students can also visit the other education portal www.onlineresultportal.com to know more about the regional centers of IGNOU, results, online application forms etc to save their valuable time.
IGNOU Regional Centre, Haryana Result
The Indira Gandhi Regional Centre (IGNOU) which is traced to Karnal district in India's Haryana state declares the exam results of its varied courses on its official website, http://rckarnal.ignou.ac.in/. Any candidate who appears for the semester or annual exams of the institute's courses should visit its official portal to view his/her results.
The IGNOU-RC-Karnal, informs the students about the dates on which the exam results will be released. Accordingly, the candidates must browse the home page of the official website to download their results. Start by clicking the "Students Corner" tab and then you should select "Results" from the drop-down menu. Thereafter, the system directs you to the "Results" whereby you should click on the relevant result link. On the following page, you should enter your Enrolment Number after which you can check your result on the screen.
The IGNOU-RC-Karnal offers a host of Diploma, Bachelor's, Master's, Certificate, and PG & Advance Diploma courses.
Details of IGNOU Regional Centre Karnal

Full Name
IGNOU Regional Centre Karnal
Affiliations
UGC
Contact No
0184 227 1514
Website
http://rckarnal.ignou.ac.in/
Founded
1991
Email
rckarnal@ignou.ac.in
Address
06, Near Home Guard Office, Subhash Marg, Subhash Colony, Karnal, Haryana 132001
City
Karnal
State
Haryana
Country
India
List of courses offered by IGNOU Regional Centre Karnal

Courses
Master's Degree
MA in Psychology (MAPC)
Master of Arts (Economics) (MEC)
Master of Arts (English) (MEG)
Master of Arts (Hindi) (MHD)
Master of Arts (History) (MAH)
Master of Arts (Political Science) (MPS)
Master of Arts (Public Administration) (MPA)
Master of Arts (Rural Development) (MARD)
Master of Arts (Sociology) (MSO)
Master of Arts (Tourism Management) (MTM)
Master of Business Administration (MP)
Master of Business Administration (Banking & Finance) (MPB)
Master of Commerce (MCOM)
Master of Commerce in Business Policy and Corporate Governance (MCom (BP & CG))
Master of Commerce in Business Policy and Corporate Governance (MCom (BP & CG))
Master of Commerce in Finance & Taxation (MCom (FT))
Master of Commerce in Management Accounting & Financial Strategies (MCom(MA&FS))
Master of Computer Applications (MCA)
Master of Education (MEd )
Master of Science Degree in Dietetics and Food Service Management (M Sc(DFSM))
PG and Advance Diploma
PG Diploma in Translation (PGDT)
Post Graduate Diploma in Disaster Management (PGDDM)
Post Graduate Diploma in Educational Management and Administration (PGDEMA)
Post Graduate Diploma in Educational Management and Administration (PGDEMA)
Post Graduate Diploma in International Business Operations (PGDIBO)
Post Graduate Diploma In Radio Prasaran (PGDRP)
Post-Graduate Diploma in Adult Education: Participatory Adult Learning, Documentation and Information Networking (PGDAE)
Post-Graduate Diploma in Distance Education (PGDDE)
Post-Graduate Diploma in Environment and Sustainable Development (PGDESD)
Post-Graduate Diploma in Food Safety and Quality Management (PGDFSQM)
Post-Graduate Diploma in Higher Education (PGDHE)
Post-Graduate Diploma in Journalism and Mass Communication (PGJMC)
Post-Graduate Diploma in Rural Development (PGDRD)
Bachelor's Degree
Bachelor of Arts (Tourism Studies) (BTS)
Bachelor of Commerce (BCom)
Bachelor of Commerce with Major in Accountancy and Finance (BCom(A&F))
Bachelor of Computer Applications (BCA)
Bachelor of Education (BED)
Bachelor of English (BA)
Bachelor of Library and Information Science (BLIS)
Bachelor of Social Work (BSW)
Bachelor Preparatory Programme (BPP)
BCom with Major in Corporate Affairs and Administration (BCom (CA&A))
BCom with Major in Financial and Cost Accounting (BCom(F&CA))
BSc (General) (BSc)
Diploma
Diploma in Creative Writing in English (DCE)
Diploma in Dairy Technology (DDT)
Diploma in Early Childhood Care and Education (DECE)
Diploma in HIV and Family Education (DAFE)
Diploma in Nutrition and Health Education (DNHE)
Diploma in Panchayat Level Administration & Development (DPLAD)
Diploma in Tourism Studies (DTS)
Certificate
Certificate in Disaster Management (CDM)
Certificate in Environmental Studies (CES)
Certificate in Food and Nutrition (CFN)
Certificate in Food Safety (CFS)
Certificate in Guidance (CIG)
Certificate in HIV and Family Education (CAFE)
Certificate in Information Technology (CIT)
Certificate in Literacy Programme (CLP)
Certificate in NGO Management (CNM)
Certificate in Nutrition and Childcare (CNCC)
Certificate in Teaching English as a Second Language (CTE)
Certificate in Tourism Studies (CTS)
Certificate Programme in Laboratory Techniques (CPLT)
Certificate Programme in Rural Development (CRD)
Certificate Programme In Value Education (CPVE)
Certificate Programme Teaching of Primary School Mathematics (CTPM)
List of colleges affiliated with IGNOU Regional Centre Karnal

| S. No. | College Name |
| --- | --- |
| 1 | HINDU COLLEGE SONEPAT |
| 2 | DR MS CHAHAR CHOTU RAM COLLEGE OF EDUCATION, ROHTAK |
| 3 | DR RS JAKHAR GOVT P.G. COLLEGE HISSAR |
| 4 | DR HK LAL GOVT. P.G. NATIONAL COLLEGE OPPT. BUS STAND SIRSA |
| 5 | DR JANAK RANI M.M. COLLEGE OF EDUCATION FATEHABAD |
| 6 | MRS YAMINI SHARMA GOVT. COLLEGE FOR WOMEN VILL. BODIA KHERA, FATEHABAD |
| 7 | IGNOU STUDY CENTRE GURU NANAK GIRLS COLLEGE SAINT PURA, YNAGA |
| 8 | DR SK KANAWJIA NATIONAL DAIRY RESEARCH INSTITUTE (NDRI), DEPTT. OF DIARY TECHNOLOGY, KARNAL |
| 9 | DR RK MALIK NATIONAL DAIRY RESEARCH INSTITUTE (NDRI), DEPTT OF DAIRY MICROBIOLOGY KARNAL |
| 10 | DR SHALEEN KAMBOJ NATIONAL COLLEGE OF EDUCATION SES PARISAR, B-BLOCK, NEAR DURGA MANDIR, SIRS |
| 11 | DR RAMESH KUMAR JCD PG COLLEGE OF EDUCATION SIRSA |
| 12 | IGNOU STUDY CENTRE COORDINATOR /SUPDT DISTT JAIL, KAITHAL ROAD KARNAL |
| 13 | DR RAJNI NAGPAL SHRI JAIRAM MAHILA COLLEGE OF EDUCATION RESEARCH & DEVELOPMENT, LOHAR MAJRA, KURUKSHETR |
| 14 | DR AMITA SHARMA SANT NISCHAL SINGH COLLEGE OF EDUCATION FOR WOMEN, SANTPURA YAMUNA NAGA |
| 15 | IGNOU STUDY CENTRE COORDINATOR /SUPDT DISTT. JAIL , SIRSA |
| 16 | MS RANI MIGLANI I.B. POST GRADUATE COLLEGE, G.T. ROAD, PANIPAT |
| 17 | IGNOU STUDY CENTRE COORDINATOR, KURUKSHETYRA |
| 18 | BUDDHA COLLEGE OF EDUCATION INDRI ROAD, KARNAL |
| 19 | BUDDHA COLLEGE OF EDUCATION, KARNAL |
| 20 | IGNOU STUDY CENTRE COORDINATOR, BHIWANI |