Indian Maritime University Exam Result 2023
Onlineresultportal.com | Updated: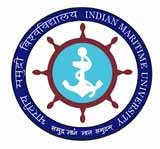 The establishment of Indian Maritime University is the long cherished dream of the maritime community of India. This University was established as a Central University in November 2008 and plays a key role in the development of trained manpower for the maritime sector. Moreover, it is the only University in India to provide training and imparting quality education in the maritime field. This University provides jurisdiction to all parts of India and the main headquarter is located at Chennai and it also has campuses at Chennai, Kolkata, Mumbai, Visakhapatnam and Cochin. The establishment of this University led to help and sponsor maritime studies, training, research and extension work with focus on rising areas of studies like oceanography, maritime history, maritime laws, maritime security, search and rescue, transportation of dangerous cargo, environmental studies and other related fields.
Admission is given to those students who have qualified for All India Common Entrance Test (CET) conducted by the Indian Maritime University. On the basis of the rank got by the students in CET they are called for online counseling and are placed to the various campuses of this University. These get to study undergraduate, postgraduate and research courses in Marine Engineering, Marine Science, Naval Architecture & Ocean Engineering, Nautical Science, Ship Building & Repair, MBA programmes in Port and Shipping Management & International Transportation and Logistics Management, M.Tech programmes in Naval Architecture and Ocean Engineering & Dredging and Harbour Engineering.
Interested students can get more information about Indian Maritime University at www.imu.edu.in regarding admission, courses, fee structures and other notifications. Moreover, www.onlineresultportal.com is also an useful website to get information about all Indian Universities state wise.
Details of Indian Maritime University
Full Name
Indian Maritime University
Affiliations
UGC
Contact No
0484 298 9404
Website
www.imu.edu.in/
Founded
14 November 2008
Email
director.kan@imu.co.in
Address
Indian Maritime University,East Coast Road, Uthandi Chennai - 600119
State
Tamil Nadu
Country
India
List of courses offered by Indian Maritime University

Degree
Duration
Science Courses
Diploma in Nautical Science
1 Years
B.Tech. Marine Engineering  
4 Years
B.Sc. Nautical Science  
3 Years
B.Sc. Ship Building and Repair  
3 Years
MBA
2 Years
M.Tech (Dredging & Harbour Engineering)
2 Years
PGDME-PG Diploma in Marine Engineering
1 Year
List of colleges affiliated with Indian Maritime University

| S. No. | College Name |
| --- | --- |
| 1 | Sardar Vallabhbhai Patel International School of Textiles and Management - SVPISTM |
| 2 | Coimbatore Marine College |
| 3 | Euro Tech Maritime Academy |
| 4 | HIMT College (Hindustan Institute of Maritime Training) |
| 5 | International Maritime Institute |
| 6 | Park Maritime Academy |
| 7 | R L Institute of Nautical Sciences |
| 8 | Samundra Institute of Maritime Studies |
| 9 | Sri Nandhanam Maritime Academy |
| 10 | Tolani Maritime Institute |
| 11 | HIMT College ( Hindustan Institute of Maritime Training) |
| 12 | Tolani Maritime Institute |
| 13 | College of Ship Technology |
| 14 | Hind Institute of Nautical Science and Engineering (HINSAE) |
| 15 | Anglo Eastern Maritime Academy |
| 16 | Applied Research International School of Maritime Studies |
| 17 | Aquatech Institute of Maritime Studies |
| 18 | B P Marine Academy |
| 19 | Centre for Maritime Education and Training |
| 20 | Cosmopolitan Technologies of Maritime College |
| 21 | Dr. Ambedkar Institute of Technology |
| 22 | Euro Tech Maritime Academy |
| 23 | Great Eastern Institute of Shipping |
| 24 | Haldia Institute of Maritime Studies & Research |
| 25 | HIMT College (Hindustan Institute of Maritime Training) |
| 26 | International Maritime Institute |
| 27 | Marine Officers Training Academy |
| 28 | Maritime Foundation |
| 29 | Mumbai Maritime Training Institute |
| 30 | Perunthalaivar Kamarajar Institute of Maritime Science & Engineering |
| 31 | RVS College of Maritime Science & Engineering |
| 32 | Sailors Maritime Academy(S.M.A.) |
| 33 | Samundra Institute of Maritime Studies |
| 34 | Southern Academy of Maritime Studies |
| 35 | Maritime Training Institute Shipping Corporation of India, Mumbai |
| 36 | Sai Ram Shipping Science College |
| 37 | SCI-Maritime Training Institute, Tuticorin |
| 38 | Sriram Institute of Maritime Studies |
| 39 | T S Rahman |
| 40 | Tolani Maritime Institute |
| 41 | Trident College of Maritime Technology |
| 42 | Viswhakarma Maritime Institute |
| 43 | YAK Educational Trust |
| 44 | Coimbatore Marine College |
| 45 | HIMT College ( Hindustan Institute of Maritime Training) |