Indira Gandhi National Open University Result 2023
Onlineresultportal.com | Updated: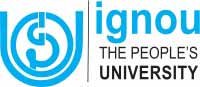 For the students who were not able to complete their studies due to various reasons, Indira Gandhi Open University offers them an opportunity to fulfill their dreams. Abbreviated as IGNOU, it is a distance learning national university which is located in IGNOU Road, Maidan Garhi, New Delhi. Named after prime minister of India, Mrs. Indira Gandhi, the university was established in 1985 to impart quality education to the students through distance learning.
In the beginning it offers two academic programs in 1987 which is Diploma in Management and Diploma in Distance Education with strength of 4,528 students. Today the university has become one of the largest universities in the world with over 4 million students in India and abroad who are getting education through its 21 schools of studies, network of 67 regional centers and about 2,667 learner support centers. The university offers about 228 certificate, diploma, degree and doctorate courses through its various distance learning programs. Through the years it has made a significant mark in the field of higher education, community education and continual professional development and become a world leader in distance education.
The official website to know more about university is www.ignou.ac.in from where students can directly fill online application form for various bachelor, certificate, diploma and master degrees. Students can check out their syllabus, registration details, question papers, results, assignments etc. Apart from this www.onlineresultportal.com is also a great source of valuable information to the students from where students can directly download the application form, check the result, syllabus and other important valuable information. The site is a complete database of valuable information about various universities, boards; ITI's IIT's across the country and link students to other valuable websites and links.
Indira Gandhi National Open University Result on ignou.ac.in
The Indira Gandhi National Open University (IGNOU), traceable to New Delhi in India, uploads its examination results on its official web portal, http://www.ignou.ac.in/. Students who have appeared for the exams that are conducted by IGNOU have to visit its official web link to check their results. Moreover, you must visit the IGNOU official website to know about the exam result release dates.
Upon the IGNOU declaring the examination results, you must go to the home page of its official portal. Here, you should locate the "Result" tab and proceed by tapping this link. Subsequently, the system directs you to the "Results" page, where you have to select the relevant exam and result link. After clicking these links, you will be directed to the login page. Continue by entering your login details, following which you can view your exam result on the screen.
The IGNOU offers a host of diploma, doctoral, certificate, and degree programs in different disciplines.
Details of Indira Gandhi National Open University

Full Name
Indira Gandhi National Open University
Affiliations
UGC
Contact No
011 2953 2741
Website
http://www.ignou.ac.in/
Founded
1985
Email
registrarsrd@ignou.ac.in
Address
Maidan Garhi, New Delhi-110068, India
City
New Delhi
State
New Delhi
Country
India
List of courses offered by Indira Gandhi National Open University

| Courses | Duration |
| --- | --- |
| B.A. | 3 Years |
| B.A. (English) | 3 Years |
| B.A. (Hindi) | 3 Years |
| B.A. (Psychology) | 3 Years |
| B.A. (Tourism Studies) | 3 Years |
| B.Ed. | 1 Years |
| B.S.W. | 3 Years |
| B.T.S. (Tourism Studies) | 3 Years |
| Bachelor in Preparatory Programme (BPP) | 3 Years |
| Bachelor of Library and Information Science (B.Lib.I.Sc.) | 1 Years |
| M.A. (Adult Education) | 2 Years |
| M.A. (Distance Education) | 2 Years |
| M.A. (Economics) | 2 Years |
| M.A. (Education) | 2 Years |
| M.A. (English) | 2 Years |
| M.A. (Extension & Development Studies) | 2 Years |
| M.A. (Gandhian Studies) | 2 Years |
| M.A. (Gender and Development Studies) | 2 Years |
| M.A. (Hindi) | 2 Years |
| M.A. (History) | 2 Years |
| M.A. (Labour and Development) | 2 Years |
| M.A. (Philosophy) | 2 Years |
| M.A. (Political Science) | 2 Years |
| M.A. (Psychology) | 2 Years |
| M.A. (Public Administration) | 2 Years |
| M.A. (Public Policy) | 2 Years |
| M.A. (Social Anthropology) | 2 Years |
| M.A. (Social Work) | 2 Years |
| M.A. (Sociology) | 2 Years |
| M.A. (Translation Studies) | 2 Years |
| M.A. (Translation) | 2 Years |
| M.A. (Women's Studies) | 2 Years |
| M.Ed. | 2 Years |
| M.Lib.Sc. | 2 Years |
| M.Phil. (Economics) | 2 Years |
| M.Phil. (Education) | 1 Years |
| M.Phill. (Gandhian Thought and Peace Studies) | 18 Months |
| M.Phil. (Geography) | 2 Years |
| M.Phil. (Political Science) | 2 Years |
| M.Phil. (Public Administration) | 2 Years |
| M.Phil. (Social Work) | 2 Years |
| M.Phil. (Sociology) | 2 Years |
| M.Phil. (Theatre Arts) | 19 Months |
| M.Phil. (Translation Studies) | 2 Years |
| M.S.W. | 2 Years |
| Ph.D. (Arabic) | 3 Years |
| Ph.D. (Development Studies) | 3 Years |
| Ph.D. (Economics) | 3 Years |
| Ph.D. (Education) | 3 Years |
| Ph.D. (English) | 3 Years |
| Ph.D. (French) | 3 Years |
| Ph.D. (Gender and Development Studies) | 2 Years |
| Ph.D. (Geography) | 3 Years |
| Ph.D. (Hindi) | 3 Years |
| Ph.D. (History) | 3 Years |
| Ph.D. (Inter-disciplinary and Trans-disciplinary Studies) | 2 Years |
| Ph.D. (Library & Information Science) | 3 Years |
| Ph.D. (Political Science) | 3 Years |
| Ph.D. (Psychology) | 3 Years |
| Ph.D. (Public Administration) | 3 Years |
| Ph.D. (Rural Development) | 3 Years |
| Ph.D. (Social Work) | 2 Years |
| Ph.D. (Sociology) | 3 Years |
| Ph.D. (Translation Studies) | 3 Years |
| Ph.D. (Women's Studies) | 3 Years |
| B.Tech. (Civil Engineering) | 4 Years |
| B.Tech. (Water Resources Engineering) | 4 Years |
| Ph.D. (Civil Engineering) | 3 Years |
| Ph.D. (Mechanical Engineering) | 3 Years |
| Diploma in Civil Engineering | 3 Years |
| B.Sc. (Hons.) (Optometry and Ophthalmic Techniques) | 3 Years |
| B.Sc. (Nursing) | 4 Years |
| P.B.B.Sc. (Nursing) | 2 Years |
| Ph.D. (Nursing) | 3 Years |
| B.Sc. | 3 Years |
| B.Sc. (Botany) | 3 Years |
| B.Sc. (Chemistry) | 3 Years |
| B.Sc. (Life Sciences) | 3 Years |
| B.Sc. (Mathematics) | 3 Years |
| B.Sc. (Physics) | 3 Years |
| B.Sc. (Zoology) | 3 Years |
| M.Phil. (Chemistry) | 1 Years |
| M.Sc. (Actuarial Science) | 2 Years |
| M.Sc. (Counseling and Family Therapy) | 2 Years |
| M.Sc. (Food Service Management and Dietetics) | 2 Years |
| M.Sc. (Mathematics and Computing) | 2 Years |
| M.Sc. (Maths & Computer Applications) | 2 Years |
| Ph.D. (Anthropology) | 3 Years |
| Ph.D. (Biochemistry) | 3 Years |
| Ph.D. (Chemistry) | 3 Years |
| Ph.D. (Computer Science) | 3 Years |
| Ph.D. (Environmental Science) | 3 Years |
| Ph.D. (Food and Nutrition) | 2 Years |
| Ph.D. (Geology) | 3 Years |
| Ph.D. (Life Science) | 3 Years |
| Ph.D. (Mathematics) | 3 Years |
| Ph.D. (Physics) | 3 Years |
| B.B.A. (Auto Retailing) | 3 Years |
| B.B.A. (Retail Management) | 3 Years |
| B.B.A. (Retail Marketing) | 3 Years |
| B.H.H.M | 3 Years |
| B.Sc. (Hospitality and Hotel Administration) | 3 Years |
| M.A. (Rural Development) | 2 Years |
| M.A. (Tourism Management) | 2 Years |
| M.B.A. | 2 Years |
| M.B.A. (Finance) | 2 Years |
| M.B.A. (Social Entrepreneurship) | 2 Years |
| M.Sc. (Hospitality & Hotel Administration) | 2 Years |
| Ph.D. (Hospitality) | 2 Years |
| Ph.D. (Management Studies) | 3 Years |
| M.A. (Mass Communication & Journalism) | 2 Years |
| Ph.D. (Journalism and Mass Communication) | 3 Years |
| B.Com. | 3 Years |
| B.Com. (Accounting and Finance) | 3 Years |
| B.Com. (Corporate Affairs and Administration) | 3 Years |
| B.Com. (Financial Accounting) | 3 Years |
| M.B.A. (Banking and Finance) | 2 Years |
| M.Com. | 2 Years |
| M.Com. (Business Policy and Corporate Governance) | 3 Years |
| M.Com. (Finance and Taxation) | 2 Years |
| M.Com. (Management Accounting & Financial Strategies) | 2 Years |
| M.Phil. (Commerce) | 1 Years |
| Ph.D. (Commerce) | 3 Years |
| Ph.D. (Statistics) | 2 Years |
| M.T.T.M. (Master of Tourism and Travel Management) | 2 Years |
| Ph.D. (Agriculture Extension) | 2 Years |
| Ph.D. (Dairy Science and Technology) | 2 Years |
| B.C.A. | 3 Years |
| M.C.A. | 3 Years |
| Ph.D. (Computer and Information Science) | 2 Years |
| Ph.D. (Law) | 2 Years |
| B.E. (Construction Technology) | 3 Years |
| M.Sc. (Hospitality Administration) | 2 Years |
| Certificate in Tourism Studies | 6 Months |
List of colleges affiliated with Indira Gandhi National Open University

| S. No. | College Name |
| --- | --- |
| 1 | FHRAI Institute of Hospitality Management |
| 2 | Government College of Nursing Visakhapatnam |
| 3 | IGNOU Affiliation: Indian Institute of Science & Management |
| 4 | Annex College of Management Studies |
| 5 | Bibi Halima College of Nursing and Medical Technology |
| 6 | College of Nursing & Medical Technology Srinagar |
| 7 | Maxture Academy of Higher Learning – Affiliation Varanasi |
| 8 | St Aloysius Institute of Business Administration |
| 9 | Pearl Academy of Fashion Affiliation. |
| 10 | RIG Institute of Hospitality and Management |
| 11 | Seva Sadan's College of Education |
| 12 | Indira Gandhi National Open University (IGNOU), New Delhi, |
| 13 | Yashwantrao Chavan Maharashtra Open University (YCMOU), IGNOU Affiliation Nashik |
| 14 | Madhya Pradesh Bhoj Open University (MPBOU), Bhopal |
| 15 | Babasaheb Ambedkar Open University (BAOU), Ahmedabad |
| 16 | B.R. Ambedkar Open University (BRAOU), Hyderabad |
| 17 | Vardhaman Mahaveer Open University (VMOU), Kota |
| 18 | Nalanda Open University (NOU) University Affiliation Patna |
| 19 | Karnataka State Open University (KSOU), Mysore |
| 20 | Netaji Subhas Open University (NSOU), Kolkata |
| 21 | UP Rajarshi Tandon Open University (UPRTOU), Allahabad |
| 22 | Tamil Nadu Open University (TNOU), Affiliation Chennai |
| 23 | Sundar Lal Sharma Open University (PSSOU), Bilaspur |
| 24 | Uttarakhand Open University, Haldwani (Nainital) |
| 25 | Krishna Kanta Handiqui State Open University, Guwahati |