Islamic University of Science & Technology Exam Result 2022
Onlineresultportal.com | Updated: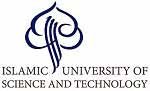 The Islamic University of Sciences & Technology University is a State University located in the small picturesque town of Awantipora at the Pulwama district in the Indian State of Jammu and Kashmir. This University has been established on 7th November 2005 by the Jammu and Kashmir Government for the higher education need of the people residing in and around this Indian State. This seat of higher learning is also recognized by the University Grants Commission and its technical programmes are approved by the All India Council for Technical Education.
The Islamic University of Sciences and Technology University offers undergraduate courses in Civil Engineering, Electrical Engineering, Electronics and Communication Engineering, Computer Science and Engineering, Mechanical Engineering and Food Technology. It also provides postgraduate courses in Food Technology, Computer Application and Information Technology. Moreover, this University is also involved in imparting courses in areas of Business Administration, Islamic Studies, Arabic Language and Literature, English Language and Literature, Journalism and Mass Communication, International Relations, Chemistry, Physics, Statistics, Actuarial and Financial Mathematics. It also involves other diploma and doctorate courses as part of its academic programmes. This University is also involved in signing MoU with other top Universities of India and abroad like Delhi University, University of Kashmir, Tokyo University of Foreign Studies (Japan), etc just for supplementing academic cooperation.
Aspiring students can check the University website – www.islamicuniversity.edu.in or www.iustlive.com for information regarding admission, courses, academic programs, fee structures and other notifications. In addition to that these details can also be procured from www.onlineresultportal.com. This website also shows information about other Universities and Institutes all over India.
Details of Islamic University of Sciences & Technology

Full Name
Islamic University of Sciences & Technology
Affiliations
UGC
Contact No
01933 247 955
Website
http://www.iustlive.com/
Founded
2005
Email
info@islamicuniversity.edu.in
Address
1, University Avenue, Pulwama, Awantipora, Jammu and Kashmir 192122
City
Pulwama
State
Jammu and Kashmir
Country
India
List of courses offered by Islamic University of Sciences & Technology

Courses
Duration
Master of Business Administration
Master of Business Administration (International Business)
Master of Computer Applications
M.Sc. Information Technology
M.Sc. Food Technology
M.Sc. Chemistry
M.Sc. Physics
M.Sc. Statistics
M.A. Arabic Language & Literature
M.A. English Language & Literature
M.A. International Relations (Peace & Conflict Studies)
M.A. Islamic Studies
M.A. Journalism & Mass Communication
M.A. Economics
M.Tech. Food Technology
B.A (Hons) English
Bachelor of Business Administration
B.Sc. Actuarial & Financial Mathematics
B.Tech. Civil Engineering
B.Tech. Electrical Engineering
B.Tech. Mechanical Engineering
B.Tech. Electronics & Communication Engineering
B.Tech. Computer Science & Engineering
B.Tech Food Technology
B.Tech. (Lateral Entry) Civil Engineering
B.Tech. (Lateral Entry) Electrical Engineering
B.Tech. (Lateral Entry) Electronics and Communication Engineering
B.Tech. (Lateral Entry) Computer Science Engineering
B.Tech. (Lateral Entry) Food Technology
Ph.D (Arabic Litrature)
Ph.D (English Litrature)
Ph.D (Islamic Studies)
Ph.D in Business Studies
Polytechnic Diploma in Civil Engineering
Polytechnic Diploma in Electrical Engineering
Polytechnic Diploma in Mechanical Engineering
Polytechnic Diploma in Civil Engineering (Lateral Entry)
Polytechnic Diploma in Electrical Engineering (Lateral Entry)
Polytechnic Diploma in Mechanical Engineering (Lateral Entry)
Certificate Course in Arabic Language
List of colleges affiliated with Islamic University of Sciences & Technology

| S. No. | College Name |
| --- | --- |
| 1 | Govt. Polytechnic College , IUST Campus |
| 2 | Syed Mantaqi Memorial College of Nursing & Medical Technology |
| 3 | Alamdar Memorial College of Nursing & Medical Technology |