Jai Narain Vyas University Exam Result 2023
Onlineresultportal.com | Updated: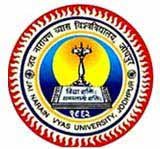 Formerly known as the University of Jodhpur, The Jai Narain Vyas University was established in 1962 in the historic Indian city of Jodhpur in Rajasthan. This University is the first University in Rajasthan to receive an "A" Grade from the National Assessment and Accreditation Council (NAAC). Moreover, this University is also a part of Association of Commonwealth Universities (ACU). Since this University is situated in the great Thar Desert its research and development activities are revolved around the tradition, civilization and challenges of this region. Around 16000 students were studying in the five campuses of Jai Narain Vyas University which are spread over nearly 765 acres of land. The campus is well-equipped with administrative and academic blocks, University Press, Gymnasium, USIC, Central Library, Sports/Game facilities and separate hostels for boys and girls.
The academic activities of Jai Narain Vyas University are carried out by the faculties of Commerce & Management, Engineering & Architecture, Information Technology Law, Foreign Languages, Science and Arts. Here courses are offered in levels of undergraduate, postgraduate, Ph.D, diploma and certificate programmes in the main campus and its affiliated colleges. The University also has an institute for evening studies where working students comes for evening classes to pursue their graduation and post graduation education. Here various faculties are also involved in research and development of earth resources in the area which are funded by UGC, CSIR, DBT, DOEN, DRDO, DST, ICAR, ICFRE and ISRO. Students aspiring to study at Jai Narain Vyas University are advised to go through the University website- www.jnvu.edu.in about admission, courses, fees structures and other notifications. Additionally, www.onlineresultportal.com is also involved in providing information of all Indian Universities and results of various examinations.
Jai Narain Vyas University Result Out at www.jnvu.co.in
The Jai Narain Vyas University (JNVU) makes accessible the provisional examination results of its affiliated academic courses on its official website, https://www.jnvu.co.in/. Candidates who want to access their JNVU exam results can do so via the official web portal after the results are declared.
Once the JNVU examiners release the exam results, you have to first go to the home page of the official portal. Now, search the "Latest News / Notice Board" section for the relevant JNVU exam result link and click on the same. On the following page, go on to tap the "Click Here to View Result" link of the relevant result link to be directed to the "Student Login" Page. As your subsequent step, you have to enter your "Roll Number" in the given box and click the "Submit" tab. Then, you can view your JNVU examination result on the screen. Remember to keep a print copy of the JNVU examination result for future reference.

Details of Jai Narain Vyas University
Full Name
Jai Narain Vyas University (JNVU)
Affiliations
UGC
Contact No
0291 262 5225
Website
http://www.jnvu.edu.in/
Founded
1962
Email
-
Address
Residency Road, Jodhpur, Rajasthan 342011
State
Rajasthan
Country
India
List of courses offered by Jai Narain Vyas University

| S.N. | Course Name |
| --- | --- |
| 1 | Humanities |
| 2 | Sciences |
| 3 | Social Sciences |
| 4 | Law |
| 5 | Engineering |
| 6 | Commerce & Business Management |
| 7 | Information Technology and Foreign Languages |
List of colleges affiliated with Jai Narain Vyas University

| S.N. | College Name |
| --- | --- |
| 1 | Bhagwan Mahaveer Mahavidyalaya, Balotra, Barmer |
| 2 | Duksh Mahavidhyalaya, Ramsar Road, Chauhatan, Barmer |
| 3 | KD Mahavidhyalaya, Guddumalani, Barmer |
| 4 | Lav-Kush Mahavidhyalaya, Dudhu, Barmer |
| 5 | MR Memorial Girls College, Dhorimanna, Barmer |
| 6 | Maa Vakal Malani Mahavidyalaya, Near PHED Department, BARMER Road, Chohattan, Barmer |
| 7 | Mahesh Institute of Professional Studies Barmer, Barmer |
| 8 | Sanwariya Mahavidhyalaya Dhorimanna, Barmer |
| 9 | Smt Dhapu Devi Memorial Mahavidhyalaya Barmer, Barmer |
| 10 | Subhash College Sindhari , Barmer |
| 11 | HFM College, jaisalmer, Jaisalmer |
| 12 | Bagoda College, Bagoda, Jalore |
| 13 | Gayatri Mahavidhyalaya, Makupura Bye Pass, Sanchore, Jalore |
| 14 | Global Education Institute, Sanchore, Jalore |
| 15 | Indira College, Lalji Ki Dungari, Tehsil- Chitalwana, Jalore |
| 16 | Krishna Mahila Mahavidyalaya, Sanchore , Jalore |
| 17 | Raj Shree Mahila Mahavidhyalaya, Kachere Ke Samne,Sanchore , Jalore |
| 18 | Sadgurudev College, Raniwara, Jalore |
| 19 | Sayala College, Sayala, Jalore |
| 20 | Shree Bhagwan Mahaveer PG College, Sanchore , Jalore |
| 21 | Shri Raghunath Bishnoi Memorial College, Raniwara, Jalore |
| 22 | Shri Ranjeet Singh Shikshan Sansthan, Jhab, Jalore |
| 23 | Adarsh Mahavidhyalaya, II Kamla Nehru Nagar, Chopasani Road, Jodhpur |
| 24 | Aishwarya College of Education, A-9, Hudco Quarters, Kamla Nehru Nagar, Jodhpur |
| 25 | Annie Besant College, C-55,56 & 57, Rajiv Nagar, Mahamandir, Jodhpur |
| 26 | Annie Besant College, Aau, Tehsil – Phalodi, Jodhpur |
| 27 | GD Memorial College, Sector-4, Kudi Bhagtasani Housing Board, Jodhpur |
| 28 | Gokul Babu Degree College, Pipar City, Jodhpur |
| 29 | Gramodaya Mahavidyalaya, Bilara, Jodhpur |
| 30 | Gurukul Institute of Commerce & Advance Courses, C/o Shri New Bal Vidhya Bhawan School, Opp NS Garden, Pal Road, Jodhpur |
| 31 | HH Maharaja Hanwant Singh Memorail Girls College, 1st Road, Near Railway Crossing, BJS Colony, Jodhpur |
| 32 | HK Hi-Tech (College of Commerce & Science), Mehran Apartment, Sardarpura, Jodhpur |
| 33 | Holy Spirit Institute of Technology & Science Research College, Plot No E, Paota 'B' Road, Jodhpur |
| 34 | Kanya Mahavidyalaya, Bilara, Jodhpur |
| 35 | Lucky Institute of Professional Studies, ESI Hospital Road, Kamla Nehru Nagar, Jodhpur |
| 36 | Maharshi Dadhichi Mahila Mahavidhyalaya, Mahuvan, Basni, Jodhpur |
| 37 | Mahatma Gandhi Mahavidyalaya, Jodhpur |
| 38 | Mahila PG Mahavidyalaya, Kamla Nehru Nagar, Soor Sagar,, Jodhpur |
| 39 | Marwar Winner's College, Soyla, Jodhpur |
| 40 | Maulana Azad Muslim Teacher Training College, Pal Link Road, Jodhpur |
| 41 | Onkarmal Somani College of Commerce, Kamla Nehru Nagar, Chopasani Road, Jodhpur |
| 42 | Padam Shri Vijaydan Detha Mahila Mahavidyalaya, Borunda, Jodhpur |
| 43 | PLV Memorial College, Shikargarh, Jodhpur |
| 44 | Prof AD Bohra Memorial Women Law College, Kamla Nehru Nagar, Soor Sagar Road, Jodhpur |
| 45 | Raj College, Bilara, Jodhpur |
| 46 | Rajmata Vijay Raje Scindia Teacher's Training College, Near Pratap Nagar Thana, Kamla Nehru Nagar, Jodhpur |
| 47 | Roopa Ram Sevada Mahavidhyalaya, Village/Post- Keru, Jodhpur |
| 48 | Rotary Shyam Kumbat College for Women, Shramikpura, Masuria, Jodhpur |
| 49 | Savitri Phule Mahila Mahavidhyalaya, Bagar Chowk, Jodhpur |
| 50 | Shree Kheteshwar Mahavidyalaya, Banar Road, Nandri, Jodhpur |
| 51 | Shree Pustikar Shree Purohit Suraj Raj Roopa Devi Smriti Mahila Mahavidhyalaya, Siwanchi Gate, Jodhpur |
| 52 | Shri Aaijee Mahila Mahavidyalaya, Bilara, Jodhpur |
| 53 | Shri Mahalaxmi Mahila Mahavidyalaya, Sector-E, Pratap Nagar, Jodhpur |
| 54 | Shri Nakoda Parshvanath Jain Mahavidyalaya, Sector-B, Sarswati Nagar, Jodhpur |
| 55 | Shri Sachchiyay Sanklap Adarsh Mahavidyalaya, Osian, Jodhpur |
| 56 | Shri Sumer Mahila Mahavidhyalaya, Mahamandir Choraha, Jodhpur |
| 57 | SLA Golechha College, Khinchan, Jodhpur |
| 58 | Vyas College of Commerce & Business Administration, Teesra Prahar Bhawan Ist 'A' Road, Sardarpura , Jodhpur |
| 59 | Aashwasan College Education & Research Centre, Bagawas, Pali |
| 60 | Aishwary College of Education, Neya Gaon Road, Pali |
| 61 | Arawali Mahavidyalaya, Sumerpur , Pali |
| 62 | Bright International College, Hathlai, Village-Gundoj, Pali |
| 63 | Gurukul Sanskar Kanya Mahavidhyalaya, Sumerpur, Pali |
| 64 | Hill Grove Col's Academy College of Higher Education, Sumerpur, Pali |
| 65 | JR College, Raipur, Pali |
| 66 | Kanya Mahavidhyalaya, Sojat, Pali |
| 67 | Kshetra Pal Mahavidyalaya, Desure, Pali |
| 68 | Leela Devi Parasmal Sancheti Kanya Mahavidyalaya, Rani, Pali |
| 69 | Mahaveer Mahavidhyalaya, Pali, Pali |
| 70 | Ramdeo College of Management and Science, Pali, Pali |
| 71 | Sajjan International College, Sajjan Path, Manpura Bhakhri, Pali |
| 72 | Shree Paramhans Swami Madhavanand College, Jadan, Pali |
| 73 | Shri Ayee Mata Mahavidhyalaya, Sojat City, Pali |
| 74 | Shri Dhanrajji Shri Chandji Badamia College of Professional Studies, Varkana, Pali |
| 75 | Shri Jain Terapath Mahavidylayal, Ranawas, Pali |
| 76 | SPU College, Falan, Pali |
| 77 | Tagore Girls College, Takhatgarh, Pali |