Jawaharlal Nehru Technological University Hyderabad (JNTUH) Result 2023 Out
Onlineresultportal.com | Updated: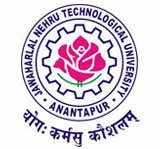 Jawaharlal Nehru Technological University is centrally-located in the historic city of Hyderabad in the Indian State of Telangana. This is regarded to be the leading educational University focusing on Engineering. This University was established in 1965 as Nagarjuna Sagar Engineering College. Later in 2008 this College was upgraded to the status of University and was renamed Jawaharlal Nehru Technological University. This university is recognized by the University Grants Commission and moreover it has later gained "A" Grade accreditation by the National Assessment and Accreditation Council.
Every year it has an intake of around 1000 students and it also provides affiliation to its territorial jurisdiction covering the areas of Hyderabad, Ranga Reddy, Medak, Nizamabad, Adilabad, Karimnagar, Warangal, Khammam, Nalgonda and Mahboobnagar districts of Telangana State. Moreover, this University is also known for selecting the bright students from rural areas through its impartial selection process and accordingly carries out the responsibility of helping out the students in this cut-throat competition in today's academic field. A premier institution of Engineering and Research oriented courses- Jawaharlal Nehru Technological University B.Tech undergraduate and postgraduate courses like M.Tech, MSIT, MBA, MCA and MSc. These courses were offered in fields of Aeronautical Engineering, Automobile, Biotechnology, Information Technology, Electrical, Instrumentation &Control, Metallurgy, Mechanical, Bio-medical, Civil, Bio-Technology, Chemical, Remote-Sensing &GIS, Electronics& Communication, Water Resources, Nano-Technology, Energy Systems, Environmental Studies, Microbiology, Food-Technology, Management, Computer Applications, Pharmaceutical Sciences and many more.
Admission to these courses is offered on the basis of the marks obtained in EAMCET, ICET, GATE, etc. The students who are graduated from this institute are also offered excellent job placement with attractive annual packages by companies like Wipro, Infosys, Satyam, TCS, Birla Soft, Yahoo, Google and many more on the list.
Aspiring students can know more information about Jawaharlal Nehru Technological University by going through the official website- www.jntuh.ac.in regarding admission, courses, notifications, etc. In addition to this, www.onlineresultportal.com is helpful for the students to know more about all Indian Universities state wise.
Latest Updates:

Result Announcement: Click Here

Date
BTECH/MTECH/MBA/MCA/MPHARM Regular/Supplementary RC/RV Aug/Sept-2023 Examinations Results
28-11-2023
B.PHARM II-II & I-II Regular September-2023 Examinations Results
15-11-2023
BPharm I-I,I-II,II-I,II-II, Examinations Supplementary Results
13-11-2023
B.TECH II-II Regular September-2023 Examinations Results
10-11-2023
BTECH III-II Minor Rcrv July-2023 Examinations Regular Results
26-10-2023
B.Tech II-I,II-II Supplementary September-2023 Examinations Results
21-10-2023
B.TECH I-I,I-II Regular/Supplementary September-2023 Examinations Results
19-10-2023
M.Tech Ph.D Course Work Aug / Sep-2023 Regular / Supplementary Examinations Results
17-10-2023
MCA Regular / Supplementary Aug/Sept-2023 Examinations Results
16-10-2023
M.Tech / M.Pharm Aug-2023 Regular And Supplementary Examinations Results
16-10-2023
MBA II & IV Semester Regular And I,II,III Aug/Sep-2023 Examinations Supplementary Results
16-10-2023
B.TECH III-I Supplementary & III-II Regular July-2023 Examinations Rc/Rv Results
09-10-2023
B.Tech / B.Pharmacy IV-II Advanced Supplementary Aug-2023 Examinations Rc/Rv Results
03-10-2023
B.Tech III-II Supplementary July/Aug-2023 Examinations Rc/Rv Results
03-10-2023
B.Tech IV Year I Semester (R18) Minor Degree Program Supplementary Examinations Results
29-09-2023
B.Tech III Year II Semester (R18) Minor Degree Program Regular Examinations Results
29-09-2023
B.Tech III Year I Semester (R18) Minor Degree Program Supplementary Examinations Results
29-09-2023
B.Tech IV Year II Semester (R18) Minor Degree Program Supplementary Examinations Results
29-09-2023
RC/RV B.Tech IV Year I Semester (R18) Supplementary Examinations Results
25-09-2023
RC/RV B.Tech IV Year I Semester (R16) Supplementary Examinations Results
25-09-2023
RC/RV B.Tech IV Year I Semester (R15) Supplementary Examinations Results
25-09-2023
RC/RV B.Tech IV Year I Semester (R13) Supplementary Examinations Results
25-09-2023
RC/RV B.Pharmacy IV Year I Semester (R17) Supplementary Examinations Results
12-09-2023
RC/RV B.Pharmacy IV Year I Semester (R16) Supplementary Examinations Results
12-09-2023
RC/RV B.Pharmacy IV-I Year (R15) Supplementary Examinations Results
12-09-2023
RC/RV B.Pharmacy IV-I Year (R13) Supplementary Examinations Results
12-09-2023
RC/RV B.Pharmacy III Year II Semester (R17) Supplementary Examinations Results
12-09-2023
RC/RV B.Pharmacy III Year II Semester (R16) Supplementary Examinations Results
12-09-2023
RC/RV B.Pharmacy III-II Year (R15) Supplementary Examinations Results
12-09-2023
RC/RV B.Pharmacy III-II Year (R13) Supplementary Examinations Results
12-09-2023
RC/RV B.Pharmacy III Year I Semester (R17) Supplementary Examinations Results
12-09-2023
RC/RV B.Pharmacy III Year I Semester (R16) Supplementary Examinations Results
12-09-2023
RC/RV B.Pharmacy III-I Year (R15) Supplementary Examinations Results
12-09-2023
RC/RV B.Pharmacy III-I Year (R13) Supplementary Examinations Results
12-09-2023
RC/RV B.Pharmacy III Year II Semester (R17) Regular Examinations Results
12-09-2023
B.Tech IV Year II Semester (R18) Supplementary Examinations Results
06-09-2023
B.Tech IV Year II Semester (R16) Supplementary Examinations Results
06-09-2023
B.Tech IV Year II Semester (R15) Supplementary Examinations Results
06-09-2023
B.Tech IV Year II Semester (R13) Supplementary Examinations Results
06-09-2023
B.Pharmacy IV Year II Semester (R16) Supplementary Examinations Results
06-09-2023
B.Pharmacy IV Year II Semester (R15) Supplementary Examinations Results
06-09-2023
B.Pharmacy IV Year II Semester (R13) Supplementary Examinations Results
06-09-2023
B.Tech III Year II Semester (R18) Supplementary Examinations Results
30-08-2023
B.Tech III Year II Semester (R16) Supplementary Examinations Results
30-08-2023
B.Tech III Year II Semester (R15) Supplementary Examinations Results
30-08-2023
B.Tech III Year II Semester (R13) Supplementary Examinations Results
30-08-2023
B.Tech III Year I Semester (R18) Supplementary Examinations Results
30-08-2023
B.Tech III Year I Semester (R16) Supplementary Examinations Results
30-08-2023
B.Tech III Year I Semester (R15) Supplementary Examinations Results
30-08-2023
B.Tech III Year I Semester (R13) Supplementary Examinations Results
30-08-2023
B.Tech III Year I Semester (R18) Regular Examinations Results
30-08-2023
B.Tech IV Year I Semester (R18) Supplementary Examinations Results
19-08-2023
B.Tech IV Year I Semester (R16) Supplementary Examinations Results
19-08-2023
B.Tech IV Year I Semester (R15) Supplementary Examinations Results
19-08-2023
B.Tech IV Year I Semester (R13) Supplementary Examinations Results
19-08-2023
RC/RV B.Tech IV Year II Semester (R18) Supplementary Examinations Results
19-08-2023
RC/RV B.Tech IV Year II Semester (R16) Supplementary Examinations Results
19-08-2023
RC/RV B.Tech IV Year II Semester (R15) Supplementary Examinations Results
19-08-2023
RC/RV B.Tech II Year I Semester (R13) Supplementary Examinations Results
19-08-2023
B.Pharmacy IV Year I Semester (R17) Supplementary Examinations Results
19-08-2023
B.Pharmacy IV Year I Semester (R16) Supplementary Examinations Results
19-08-2023
B.Pharmacy IV Year I Semester (R15) Supplementary Examinations Results
19-08-2023
B.Pharmacy IV Year I Semester (R13) Supplementary Examinations Results
19-08-2023
B.Pharmacy III Year II Semester (R17) Supplementary Examinations Results
19-08-2023
B.Pharmacy III Year II Semester (R16) Supplementary Examinations Results
19-08-2023
B.Pharmacy III Year II Semester (R15) Supplementary Examinations Results
19-08-2023
B.Pharmacy III Year II Semester (R13) Supplementary Examinations Results
19-08-2023
B.Pharmacy III Year I Semester (R17) Supplementary Examinations Results
19-08-2023
B.Pharmacy III Year I Semester (R16) Supplementary Examinations Results
19-08-2023
B.Pharmacy III Year I Semester (R15) Supplementary Examinations Results
19-08-2023
B.Pharmacy III Year I Semester (R13) Supplementary Examinations Results
19-08-2023
B.Pharmacy III Year II Semester (R17) Regular Examinations Results
19-08-2023
RC/RV B.Pharmacy IV Year II Semester (R17) Regular Examinations Results
19-08-2023
RC/RV B.Pharmacy IV-II Year (R15) Supplementary Examinations Results
19-08-2023
RC/RV B.Pharmacy IV-II Year (R13) Supplementary Examinations Results
19-08-2023
B.Tech IV-II Regular July-2023 Examinations RC/RV Results
07-08-2023
B.Tech IV-II Supplementary And Regular Minor Degree July-2023 Examinations Results
04-08-2023
B.Tech Ii-I Regular April-2023 RC/RV Examinations Results
04-08-2023
B.Pharm I-I, II-I April-2023 Examinations RC/RV Results
04-08-2023
RC/RV B.Tech I Year I Semester (R22) Regular Examinations Results
02-08-2023
RC/RV M.Tech. III Semester (R19) Regular Examinations Results
31-07-2023
RC/RV M.Tech. II Semester (R19) Supplementary Examinations Results
31-07-2023
RC/RV M.Tech. I Semester (R19) Supplementary Examinations Results
31-07-2023
RC/RV M.Tech. I Semester (R22) Regular Examinations Results
31-07-2023
RC/RV M.Tech. III Semester (R19) Regular Examinations Results
31-07-2023
RC/RV M.Tech. II Semester (R19) Supplementary Examinations Results
31-07-2023
RC/RV M.Tech. I Semester (R19) Supplementary Examinations Results
31-07-2023
RC/RV M.Tech. I Semester (R22) Regular Examinations Results
31-07-2023
Btech IV-1 Minor RCRV February-2023 Examinations Regular Results
28-07-2023
M.Pharmacy I-I,I-II, II-I, Regular,Supply (Minor Degree Program) February-2023 RCRV Examinations Results
28-07-2023
MBA I & III Semester Regular / Supplementary II & IV Supplementary March-2023 Examinations RC/RV Results
25-07-2023
B.Pharmacy IV Year II Semester (R17) Regular Examinations Results
21-07-2023
B.Pharmacy IV Year II Semester (R16) Supplementary Examinations Results
21-07-2023
B.Pharmacy IV Year II Semester (R15) Supplementary Examinations Results
21-07-2023
B.Pharmacy IV Year II Semester (R13) Supplementary Examinations Results
21-07-2023
RC/RV B.Tech II Year II Semester (R18) Supplementary Examinations Results
15-07-2023
RC/RV B.Tech II Year II Semester (R16) Supplementary Examinations Results
15-07-2023
RC/RV B.Tech II Year II Semester (R15) Supplementary Examinations Results
15-07-2023
RC/RV B.Tech II Year II Semester (R13) Supplementary Examinations Results
15-07-2023
RC/RV B.Tech II Year I Semester (R18) Supplementary Examinations Results
15-07-2023
RC/RV B.Tech II Year I Semester (R16) Supplementary Examinations Results
15-07-2023
RC/RV B.Tech II Year I Semester (R15) Supplementary Examinations Results
15-07-2023
RC/RV B.Tech II Year I Semester (R13) Supplementary Examinations Results
15-07-2023
B.Tech IV Year II Semester (R18) Regular Examinations Results
15-07-2023

Details of Jawaharlal Nehru Technological University
Nickname
JNTU(Jawaharlal Nehru Technological University)
Affiliations
UGC
Contact No
040 2315 8661
Website
www.jntuh.ac.in
Founded
1972
Email
vcjntu@jntuh.ac.in
Address
Kukatpally, Hyderabad, Telangana 500085
State
Telangana
Country
India
List of courses offered by Jawaharlal Nehru Technological University

| Degree | Duration |
| --- | --- |
| Pharm.D. | 6 Years |
| D.Pharma. | 2 Years |
| M.Sc. (Biochemistry) | 2 Years |
| M.Sc. (Biotechnology) | 2 Years |
| M.Sc. (Food Technology) | 2 Years |
| M.Sc. (Microbiology) | 2 Years |
| M.Sc. (Organic Chemistry) | 2 Years |
| B.Tech. (Information Technology) | 4 Years |
| M.C.A. | 3 Years |
| M.Tech. (Computer Science and Engineering) | 2 Years |
| M.Tech. (Embedded Systems) | 2 Years |
| B.Tech. (Aeronautical Engineering) | 4 Years |
| B.Tech. (Biotechnology) | 4 Years |
| B.Tech. (Chemical Engineering) | 4 Years |
| B.Tech. (Civil Engineering) | 4 Years |
| B.Tech. (Computer Science and Engineering) | 4 Years |
| B.Tech. (Electrical and Electronics Engineering) | 4 Years |
| B.Tech. (Electronics & Communication Engineering) | 4 Years |
| B.Tech. (Electronics and Computer Engineering) | 4 Years |
| B.Tech. (Electronics and Instrumentation Engineering) | 4 Years |
| B.Tech. (Mechanical Engineering) | 4 Years |
| B.Tech. (Mechatronics Engineering) | 4 Years |
| M.Tech. (Biotechnology) | 2 Years |
| M.Tech. (CAD/CAM) | 2 Years |
| M.Tech. (Chemical Engineering) | 2 Years |
| M.Tech. (Civil Engineering) | 2 Years |
| M.Tech. (Communication Systems) | 2 Years |
| M.Tech. (Computer Aided Structural Engineering) | 2 Years |
| M.Tech. (Computer Network Engineering) | 2 Years |
| M.Tech. (Control Systems) | 2 Years |
| M.Tech. (Design & Production Engineering) | 2 Years |
| M.Tech. (Digital Electronics and Communication Systems) | 2 Years |
| M.Tech. (Digital System and Computer Electronics) | 2 Years |
| M.Tech. (Electrical and Electronics Engineering) | 2 Years |
| M.Tech. (Electronics and Communication Engineering) | 2 Years |
| M.Tech. (Geotechnical Engineering) | 2 Years |
| M.Tech. (Highway Engineering) | 2 Years |
| M.Tech. (Machine Design) | 2 Years |
| M.Tech. (Mechanical Engineering) | 2 Years |
| M.Tech. (Power Electronics and Drives) | 2 Years |
| M.Tech. (Refrigeration & Air-Conditioning) | 2 Years |
| M.Tech. (Software Engineering) | 2 Years |
| M.Tech. (Structural Engineering & Construction Management) | 2 Years |
| M.Tech. (Structural Engineering) | 2 Years |
| M.Tech. (Thermal Engineering) | 2 Years |
| M.Tech. (Thermal Science & Energy Systems) | 2 Years |
| M.Tech. (VLSI Design & Embedded System) | 2 Years |
| M.Tech. (VLSI System Design) | 2 Years |
| B.Pharm. | 4 Years |
| M.Pharm. | 2 Years |
| M.Pharm. (Drug Regulatory Affairs) | 2 Years |
| M.Pharm. (Industrial Pharmacy) | 2 Years |
| M.Pharm. (Pharmaceutical Analysis) | 2 Years |
| M.Pharm. (Pharmaceutical Chemistry) | 2 Years |
| M.Pharm. (Pharmaceutical Technology) | 2 Years |
| M.Pharm. (Pharmaceutics) | 2 Years |
| M.Pharm. (Pharmacognosy) | 2 Years |
| M.Pharm. (Pharmacology) | 2 Years |
| M.Pharm. (Pharmacy Practice) | 2 Years |
| M.Pharm. (Pharmaceutical Analysis and Quality Assurance) | 2 Years |
List of colleges affiliated with Jawaharlal Nehru Technological University

City
College Name
Anantapur
1
Intell Engineering College - IEC
2
Sri Krishnadevaraya Engineering College - KDEG
Chittoor
1
Mother Theresa Institute of Engineering and Technology
Hyderabad
1
Swetha Institute of Technology and Science for Women - SITS
Kadapa
1
Annamacharya Institute of Technology and Science
2
Sree Sai Kiranmai Institute of Business Management
3
Sri Sai Institute of Technology and Science - SSITS
4
Sri Venkateswara P.G. College - SVPG
Kurnool
1
AVR and SVR College of Engineering and Technology
2
AVR and SVR Engineering College
3
Dr. K.V. Subba Reddy Institute of Management
4
Stanley Stephen College of Engineering and Technology
Nellore
1
Audisankara College of Engineering for Women
2
Audisankara Institute of Technology - ASIT
3
AVS College of Engineering and Technology - AVSCET
4
Narayana Engineering College
5
Rao's College of Pharmacy
Tirupati
1
Sree Rama Engineering College - SREC
2
Sri Venkateswara College of Engineering - SVCE
3
Sri Venkateswara Engineering College for Women - SVEW
Vijayawada
1
Vignana Bharathi Institute of Technology - VBIT Proddatur