Jawaharlal Nehru University Exam Result 2022
Onlineresultportal.com | Updated: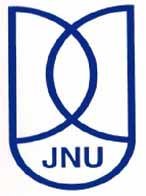 Jawaharlal Nehru University was named after first prime minister of India Pt. Jawaharlal Nehru is one of the most prestigious universities of India. Established in 1969 by an act of Parliament it is a public central university in New Delhi, the capital of India. The university offers admission to various undergraduate and postgraduate programs for which students need to clear the entrance examination conducted by JNU at the selected centers of the country. The examination is mainly held in the third week of May every year. One question paper of three hour duration is set for each program of study and the entrance examination is held for four days with two three-hour sessions on each day so that maximum students can take admission to the university.
The final selection of the candidate for admission to various studies of program is made on the basis of inter-se merit of candidates in their respective categories which is based on their performance of written test and viva voce. The candidates not appearing for viva voice are not eligible for admission to that program for which viva voce is prescribed. Students can apply both online as well as offline for various prescribed courses. The official site of the university is www.jnu.ac.in from where they can directly download the admission form and apply online for their desired courses and check out the other important details.
There are number of centers in the university which have been declared by the UGC as the "Centers of Excellence". This includes Centre of Historical Studies, Centre for the Study of Regional Development, Centre of Political Studies etc. The university won't operate any distance learning and correspondence courses. Online Result Portal offers a great help to the students regarding admission to various universities, boards, IIT's etc. Students can visit us for other important information such as downloading of admission forms, important notification dates, entrance examination dates, syllabus etc.
Details of Jawaharlal Nehru University

Full Name
Jawaharlal Nehru University
Affiliations
UGC
Contact No
011-26704090
Website
https://www.jnu.ac.in/
Founded
1969
Email
dr_acad@mail.jnu.ac.in, director_admissions@mail.jnu.ac.in
Address
New Mehrauli Road, New Delhi, Delhi 110067
City
New Delhi
State
Delhi
Country
India
List of courses offered by Jawaharlal Nehru University

| Courses | Duration |
| --- | --- |
| B.A. | 3 Years |
| M.A. | 2 Years |
| M.Phil. (African Studies) | 2 Years |
| M.Phil. (Ancient History) | 2 Years |
| M.Phil. (Arabic) | 2 Years |
| M.Phil. (Canadian Studies) | 2 Years |
| M.Phil. (Central Asian Studies) | 2 Years |
| M.Phil. (Chinese Studies) | 2 Years |
| M.Phil. (Comparative Politics and Political Theory) | 2 Years |
| M.Phil. (Diplomatic Studies) | 2 Years |
| M.Phil. (Disarmament Studies) | 2 Years |
| M.Phil. (Economics) | 2 Years |
| M.Phil. (Geography) | 2 Years |
| M.Phil. (Hindi) | 2 Years |
| M.Phil. (History (Medieval & Modern)) | 2 Years |
| M.Phil. (International Organisation) | 2 Years |
| M.Phil. (International Politics) | 2 Years |
| M.Phil. (International Trade and Development) | 2 Years |
| M.Phil. (Japanese and Korean Studies) | 2 Years |
| M.Phil. (Latin American Studies) | 2 Years |
| M.Phil. (Linguistics) | 2 Years |
| M.Phil. (Persian) | 2 Years |
| M.Phil. (Philosophy) | 2 Years |
| M.Phil. (Political Geography) | 2 Years |
| M.Phil. (Population Studies) | 2 Years |
| M.Phil. (Russian and East European Studies) | 2 Years |
| M.Phil. (Russian) | 2 Years |
| M.Phil. (Sanskrit) | 2 Years |
| M.Phil. (South Asian Studies) | 2 Years |
| M.Phil. (South East Asian & Southwest Pacific Studies) | 2 Years |
| M.Phil. (Spanish) | 2 Years |
| M.Phil. (Sub-Saharan African Studies) | 2 Years |
| M.Phil. (Tamil) | 2 Years |
| M.Phil. (Urdu) | 2 Years |
| M.Phil. (Visual Arts) | 2 Years |
| M.Phil. (West Asian and North African Studies) | 2 Years |
| M.Phil. (West European Studies) | 2 Years |
| M.Phil. (Women's Studies) | 2 Years |
| Master of Labour Studies (M.L.S.) | 2 Years |
| Ph.D. (African Studies) | 3 Years |
| Ph.D. (Ancient History) | 3 Years |
| Ph.D. (Arabic) | 3 Years |
| Ph.D. (Canadian Studies) | 2 Years |
| Ph.D. (Central Asian Studies) | 3 Years |
| Ph.D. (Chinese Studies) | 3 Years |
| Ph.D. (Comparative Politics and Political Theory) | 3 Years |
| Ph.D. (Diplomatic Studies) | 3 Years |
| Ph.D. (Disarmament Studies) | 3 Years |
| Ph.D. (Economics) | 3 Years |
| Ph.D. (Educational Studies) | 3 Years |
| Ph.D. (English) | 3 Years |
| Ph.D. (French) | 3 Years |
| Ph.D. (Geography) | 3 Years |
| Ph.D. (Hindi) | 3 Years |
| Ph.D. (History (Medieval & Modern)) | 3 Years |
| Ph.D. (International Organisation) | 3 Years |
| Ph.D. (International Politics) | 3 Years |
| Ph.D. (International Trade and Development) | 3 Years |
| Ph.D. (Japanese and Korean Studies) | 3 Years |
| Ph.D. (Latin American Studies) | 3 Years |
| Ph.D. (Linguistics) | 3 Years |
| Ph.D. (North East India Studies) | 3 Years |
| Ph.D. (Persian) | 3 Years |
| Ph.D. (Philosophy) | 3 Years |
| Ph.D. (Political Geography) | 3 Years |
| Ph.D. (Population Studies) | 3 Years |
| Ph.D. (Russian and East European Studies) | 3 Years |
| Ph.D. (Russian) | 3 Years |
| Ph.D. (Sanskrit) | 3 Years |
| Ph.D. (South Asian Studies) | 3 Years |
| Ph.D. (South East Asian & Southwest Pacific Studies) | 2 Years |
| Ph.D. (Spanish) | 3 Years |
| Ph.D. (Sub-Saharan African Studies) | 2 Years |
| Ph.D. (Tamil) | 5 Years |
| Ph.D. (Urdu) | 3 Years |
| Ph.D. (Visual Arts) | 3 Years |
| Ph.D. (West Asian and North African Studies) | 3 Years |
| Ph.D. (West European Studies) | 3 Years |
| Ph.D. (Women's Studies) | 3 Years |
| Certificate Course in Urdu | 12 Months |
| Certificate in Pali | 6 Months |
| B.Tech. (Chemical Engineering) | 4 Years |
| B.Tech. (Computer Science and Engineering) | 4 Years |
| B.Tech. (Electronics and Communication Engineering) | 4 Years |
| B.Tech. (Mechanical Engineering) | 4 Years |
| M.S. Computational Linguistics (CL) | 2 Years |
| M.Tech. (Chemical Engineering) | 2 Years |
| M.Tech. (Environmental Engineering) | 2 Years |
| M.Tech. (Mechanical Engineering) | 2 Years |
| M.Tech. (VLSI Design) | 2 Years |
| M.P.H. | 2 Years |
| M.Phil. (Environmental Sciences) | 2 Years |
| M.Phil. (Media Studies) | 18 Months |
| M.Phill. (Life Sciences) | 2 Years |
| M.Sc. (Biotechnology) | 2 Years |
| M.Sc. (Environmental Science) | 2 Years |
| M.Sc. (Life Science) | 2 Years |
| M.Sc. (Physics) | 2 Years |
| Ph.D. (Biotechnology) | 3 Years |
| Ph.D. (Chemical Sciences) | 3 Years |
| Ph.D. (Life Science) | 3 Years |
| Ph.D. (Mathematical Science) | 3 Years |
| Ph.D. (Media Studies) | 3 Years |
| Ph.D. (Molecular Medicine) | 3 Years |
| Ph.D. (Nanosciences) | 3 Years |
| Advanced Diploma in Mass Media | 1 Years |
| M.C.A. | 3 Years |
| M.Tech. (Computer Science & Engineering) | 2 Years |
| M.Phil. (International Legal Studies) | 2 Years |
| Ph.D. (International Legal Studies) | 2 Years |
| Ph.D. (Law & Governance) | 3 Years |
| M.Phill. (Cinema Studies) | 2 Years |
| Ph.D. (Cinema Studies) | 3 Years |
List of colleges affiliated with Jawaharlal Nehru University

S. No.
College Name
Defence Institutions
1
Army Cadet College, Dehradun
2
College of Military Engineering, Pune
3
Military College of Electronics and Mechanical Engineering, Secunderabad
4
Military College of Telecommunication Engineering, Mhow
5
National Defence Academy, Pune
6
Naval College of Engineering, Lonavala
Research and Development Institutions
1
Central Drug Research Institute, Lucknow (CDRI), Lucknow
2
Centre for Cellular and Molecular Biology, Hyderabad
3
Inter-University Accelerator Centre, New Delhi (IUAC)
4
Institute of Microbial Technology (IMT) Chandigarh
5
Central Iinstitute of Medicinal-and Aromatic Plants, Lucknow
6
Raman Research Institute (RRI) C.V. Raman Avenue, Sadashivanagar, Bangalore
7
National Institute of Immunology (NII) JNU Campus, Aruna Asaf Ali Marg, New Delhi
8
National Institute of Plant Genome Research (NIPGR), New Delhi
9
International Centre for Genetic-Engineering and Biotechnology (ICGEB), New Delhi
10
Centre for Development Studies (CDS) Ulloor, Prassanthanagar, Thiruvananthapuram
11
Inter-University Centre for Astronomy and Astrophysics (IUCAA) Post Bag No.4, Ganeshkhind Pune University Campus, Pune
12
Translational Health Science and Technology Institute (THSTI) 496, Udyog Vihar, Phase-III, Gurgaon