Kannada University Exam Result 2023
Onlineresultportal.com | Updated: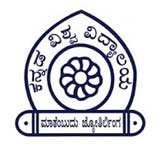 Kannada University is also known as Hampi Kannada University or Hampi University is a research- oriented public university that offers higher education to the students. The university was founded in 1991 by the Government of Karnataka with the aim to develop and promote the Kannada language, its literature and traditions. The university has three main wings namely Adalitanga( Administrative Wing), Adhyayananga (Academic Wing) and the Prasaranga (Publication Wing). The courses offered by the university include M.A., Ph.D. integrated course (Kannada literature and folklore), Diploma in Sculpture, B.F.A, Diploma in Music, B.A in Music etc.
For those who are not able to continue their studies due to various reasons, the university offers them education through distance learning as well. It offers postgraduate courses, diplomas, post-matriculation diplomas, certificate courses etc to them. The university confers" Nadoja "award to the students, which is an annual award equivalent to the Honorary Doctor of Literature. The award has been instituted by the university to the eminent personalities for their contribution in various fields.
For more details about the university the courses it offered, fee structure, submission of application form they can visit the official website of the university http://www.kannadauniversity.org or they can check with www.onlineresultportla.com for online information, downloading of application form, admit card, notification dates etc. We offer complete updated information regarding various universities throughout the country.
Kannada University Result at kannadauniversity.org
Kannada University (KU), traceable to Hospet in the Bellary district of India's Karnataka state, makes accessible the examination results of its affiliated programs on its official web portal, http://kannadauniversity.org/english/. As a student awaiting your KU exam result, you should visit its official website to view/check/download your result.
After the KU authorities declare the exam results, you must browse the home page of its official portal. Next, you should locate the "Notifications & Circulars" section and search for the relevant result link. Thereafter, the system will display the login page, and then, you have to input your login details. After that, you can view your results on the screen. Remember to maintain a copy of your KU examination result for reference purposes.
The KU has a host of faculties offering courses in their respective fields. The KU faculties include the Faculty of Language, Faculty of Science, Faculty of Fine Arts, and the Faculty of Social Sciences.

Details of Kannada University
Name
Kannada University
Affiliations
UGC
Contact No
083942 41337
Website
www.kannadauniversity.org
Founded
1991
Email
kanandauniversity@gmail.com
Address
Vidyaranya, Hospet ,Bellary, Hampi, Karnataka 583278
State
Karnataka
Country
India
List of courses offered by Kannada University

Degree
Innovative Regular Courses
M.A.,Phd Integrated Course (Kannada Literature And Folklore)
Diploma in Sculpture
Bachelor of Fine Arts (B.F.A.)
Diploma in Music (Sangeetha)
B.A. In Music (Sangeetha)
Post graduate - M.A Courses
M.A - Kannada
M.A - History
M.A - Journalism and Mass communication
M.A - Sociology
Post graduate diplomas
Bashanthara Adhyayayayana (Translation Studies)
Kriyatmaka Kannada (Functional Kannada)
Dalita Adhyayana (Dalit Studies)
Puratatva, Samskriti Mattu Pravasodyama (Archaeology, Culture and Tourism)
Mahila adhyayana (Women's Studies)
Karnataka Adhyayana (Karnataka Studies)
Dravida Adhyayana (Dravidian Studies)
Post-Matriculation Diplomas
Abhivriddhi Samvahana (Development Communication)
Karakushala Kalegalu (Handicrafts)
Janapada Sangita (Folk-Music)
Naataka Kale (Theatre Arts)
Paaramparika Jnana (Traditional Knowledge)
Certificate Courses
Samshodhana Vidhana (Research Methodology)
Telugu
Tamil
Malayalam
List of colleges affiliated with Kannada University

City
College Name
Mangalore
1
Karnataka Theological Research Institute - KATHRI