Karnataka State Law University Exam Result 2022
Onlineresultportal.com | Updated: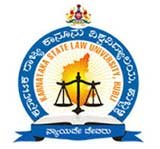 The Karnataka State Law University is situated at Navanagar , Hubli Karnataka. It was established in January 2009 with the aspiration to provide quality legal education to the students which is socially relevant and accessible to everyone. It is the single largest federal university in the country having 92 colleges under its umbrella. It offers various graduate and postgraduate courses which include 5 year B.A, L.L.B, B.B.A, LL.B (Hon's) Double Degree Integrated Courses and L.L.M in Constitutional Law, Intellectual Property Rights, Business and Trade Law, Criminal Law etc along with various certificates, P.G diplomas, Ph.D. Programs and LL.D programs in its main campus.
The University also offers its own international Law Moot Court Competition and Kannada Mot Court Competition that offer Law students an excellent opportunity to hone their skills. It also arranges legal education programs to benefit the lawyers, police officers, NGO's Women Organisations etc. Spreading across 55 acres of land it is well equipped with modern amenities like sports ground, library, practical labs, education blocks for different courses etc. To know more about courses, duration, fee structure, affiliated colleges etc students can visit the official website www.kslu.ac.in.
The aspirants can also visit the online education portal www.onlineresultportal.com to check out the online information, application form, result and other important notification dates etc which is just a click away from them.
The University covers 55 acres of land in Navanager in Hubli, Which is large space for the academic life of the student with all required facility for the higher education viz practicle labs, sports grounds, library, and education blocks for different courses.

Details of Karnataka State Law University
Full Name
Karnataka State Law University
Affiliations
UGC
Contact No
0836 222 2392
Website
www.kslu.ac.in
Founded
2009
Email
drjspatil@yahoo.com
Address
Sutagatti Road, Navanagar, Hubballi, Karnataka 580009
City
Hubballi
State
Karnataka
Country
India
List of courses offered by Karnataka State Law University

Degree
Duration
Law Courses
B.A. + L.L.B.
5 Years
B.B.A. + L.L.B.
5 Years
B.B.A. + L.L.B. (Hons.)
5 Years
L.L.B.
3 Years
L.L.M.
2 Years
Post Graduate Diploma in Cyber Law
2 Years
Post Graduate Diploma in Human Rights Law (PGDHRL)
1 Years
Post Graduate Diploma Intellectual Property Rights Law (PGDIPRL)
1 Years
List of colleges affiliated with Karnataka State Law University

| College Name | Address |
| --- | --- |
| Al-Ameen College of Law | No.69, Behind Al-Ameen Tower, Near Lalbagh Main Gate, Hosur Road, Bangalore-560027. Ph: 080-22112563 |
| Anjuman Law College | Managoli Road, Bijapur-586101. Ph: 08352-220145 |
| Arundhati Law College | Surapura 585224 Yadgiri District. Ph: 08443-320973 |
| Arunodaya Institute of Legal Stuides | #57, 80 Feet Ring Road, Mariyappanapalya, Jnanabharathi Post, Bangalore-560056. |
| B.E.S. College of Law | 16th Main, 4th Block, Jayanagar, Bangalore-560 011. Ph: 080-26630499 |
| B.L.D.E. Association's Law College | Girishnagar, Jamkhandi- 587302 Bagalkot. Ph: 08353-221300 |
| B.M.S. College of Law | North Anjaneya Temple Street, Basavanagudi, Bangalore-560 004. Ph: 080-26679336 |
| B.V.V.K. Sangha's S.C. Nandimath Law College | Bagalkot-587 101 Ph: 08354-220664 Fax: 08354-225102 |
| Babu Jagajeevanram Law College | No.638, 2nd Block, 3rd Stage, Basaveshwaranagar, Opp: Muniganga Kalyana Mantapa, Near Pushpanjali Theatre, Bangalore-560 079. Ph: 080-23220685 |
| Bangalore Institute of Legal Studies | Vijaya College Campus, R.V.Road, Basavanagudi, Bangalore- 560 004. Ph: 080-26933227,26933231 Ph: 26564419 Mob: 9844793678 Fax: 26561072 |
| Bangalore Law College | No.19/74, 8th cross, shakthiganapthi Nagar, Kamala Nagar, main cross, Basaveswar Nagar, Near Ashok Hospital, Bangalore-79 Phone-080 23232444 |
| Basavashree College of Law | Vinobhanagar, KNS Post, Near TB Hospital, Kolar-563 101. Mob: 934391139/9342138389 |
| Bhuvan Law College | Venkatalla, Yelahanka, Bangalore-64 080-28568844 |
| Bishop Cotton Women's Christian Law College | No.19, 3rd cross, CSI Compound, Bangalore-560 027. Ph: 080-22121898 |
| C.B.R. National Law College | Shivamoga-577 201. Ph: 08182-272228 |
| Christ Academy Institute of Law | Christ Nagar, Hullahalli, Begur-Koppa Road, Sakkalawara Post, Bengaluru-560083. Cell : 9448204411, 9972222400. |
| CMR Law School | #5, Bhuvanagiri, OMBR Layout, Banaswadi, Bangalore-560043. Ph: 080-25453077-55357115 Ph: 080-25453077/55357115 Mob: 9845302126 Fax: 080-25453088 |
| Dakshina Bharat Hindi Prachar Sabha's Law College | Koppal-583231 Ph: 08539-230479 |
| Dr. Rammanohar Lohia College of Law. | #1&2, Gottigere (behind B.B.M.P office) Bannerghatta Main Road Bangalore 560083 |
| Dr.B.R. Ambedkar Law College | No.2, 5th Main Road, Srirampuram, Bengaluru-560021. Ph: 080-23525585 / 23525584 Cell No: 9243055188. |
| Government Law College | MG Road, Vidyanagar, Hassan 573201. ph:08172-233080 |
| Government Law College | Holenarasipura, Hassan District. Ph: 08175-272021/08175272021 |
| Government Law College | Kolar-563 101, Kolar-Dist. Ph: 08152-228051 |
| Government Law College | Bangalore-Mysore Road, Ramanagar-571 511 Ramanagar-Dist. Ph: 080-27273110/080-27207101 |
| Havanur College of Law | Sy.No.110, 2nd 'A' Main, T.C.Palya Main Road, Hoysalanagar, Bangalore-560016. Ph: 080-64536798/99/800 |
| Hulkoti co-operative Education Society's Law College | Gadag-582101 Ph: 08372-221727 |
| Hurakadali Ajja Law College | Near Shri Durgadevi Temple Dharwad-580 008. Ph: 0836-2446205 |
| IFIM Law College | #8P & 9P, KIADB Industrial Area, Electronic City Phase I, Bangalore-560100 Ph: 08041102820 |
| Indira Priyadarshini College of Law | No.1, Attur-Post, Yelahanka New Town, Bangalore-560 106. Ph: 080-22746789/98,65332740 |
| ISBR Law College | #16,Phase-1, Electronics City, Bangalore-560100 Ph: 080-28528324, 40819500. Cell: 9845100510 |
| J. M. J. Society's Acharya School of Law | Dr. Sarvepalli Radhakrishnan Road, Acharya P.O., Bengaluru - 560107 Ph: 080 22555555 |
| J.S.S. Law College | New Kantharaje Urs Road, Kuvempunagar, Mysore-570 023. Ph: 0821-2548244,2548243 |
| J.S.S.'s Sakri Law College | Heggeri, Hubli- 580 024. Ph: 0836-2208884 |
| Jashodabai Narayandas Raghunathadas Ladda Law College | Sedam-585 222, Gulbarga-Dist. ph:08411 – 208748 |
| Jawahar Law College | Yadgir-585 201, Yadgir District. |
| K.L.E. Society's Law College | Sir M Vishweshwaraiah Layout, West circle 3, C A No. 2 BDA Layout, Ullal Post, Bengaluru-560056 |
| K.N.Nagegouda College of Law | Malavalli-571 430, Mandya-Dist. Ph: 08231-244640/244987 |
| K.R.C.E. Society's H.V. Koujalagi Law College | Bailhongal – 591102. Belgaum-Dist. Ph: 08288-292442 |
| Karnataka Law College | 10-105/19, Sharan Nagar, N.V.College, Garden Road, Gulbarga-585 103. Ph: 08472-265112 |
| Karnataka Law Society's (K.L.S's) Raja Lakhamgouda (R.L.) Law College | Tilakwadi, Belagavi-590 006. Ph: 0831-2405501 |
| Karnataka Lingayat Education (K.L.E.) Society's B.V.Bellad Law College | Lingaraj Campus, College Road, Belgaum – 590 001. Ph: 08312423734,2465935 |
| Karnataka Lingayat Education (K.L.E.) Society's Gurusiddappa Kotambri Law College (G.K. Law College) | Vidyanagar, Hubli-580 031. Ph: 08362372244,2377901 |
| Karnataka Lingayat Education (K.L.E.) Society's Law College | Post Box No.2, Chikodi-591 201. Ph: 08338-274369 |
| Karnataka Lingayat Education (K.L.E.) Society's S.A. Manvi Law College | J T College Campus, Gadag-582 101 Ph: 08372-238985 |
| Karnataka Progressive Education Society (KPES's) Law College | D.C. Compound, Dharwad 580001. Ph: 0836-2790945 |
| Kempe Gowda Law College | BB Road, Chikkaballapur – 562 101. Ph: 08156-272429/251375 |
| Kristu Jayanti College of Law | K. Narayanapura Kothanur (P.O), Bengaluru – 560077 Ph: (080) 28465611/353/770, Fax : (080) 28445161. |
| KSLU's Law School | . |
| Kurunji Venkatramana Gowda Law College | Kurunjibag-574 327. Sullia, Dakshina Kannada. Ph: 08257-230603 |
| M.E.S. Law College | Sirsi-581 402. Uttara Kannada-581402. Ph: 08384-236998, 237413 |
| M.H. College of Law | "Jnanamandira", M.H.Campus, B.M.Road, Vivekanandanagara, Ramanagara-571 511. Ph: 080-27274253,27276346 |
| M.K.Sreenivasa Setty Law College, | Vasavi Education Society (R) Mallandur Road, Chikmagalur-577 101, Ph: 08262-228072/08262-221466. |
| M.Krishana Law College | Salagame Road, Behind Akashavani, Hassan 573201. Ph: 08172-245406,245414 |
| M.S. Ramaiah College of Law | M.S. Ramaiah Nagar, M.S.R.I.T. Post, New BEL Road, Bangalore-560 054. Ph: 080-65708015,23602926 |
| Mahadevappa Gaddagi Law College | Naubad, Bhalki Road, Bidar 585402. Ph: 08482-232206 |
| Mahatma Gandhiji Law College | Anant Vidya Nagar, Sankeshwar-591 313, Hukkeri-Tq. Belgaum-Dist., Ph: 08333-274656,272427 |
| N.A. Global Law School | Sy. no:14/6, Gulimangala Village, Lakshminarayana Post, Sarjapura Hobli, Ankel Taluk, Bengaluru-560100 Ph: 080-27848014 / 27848015. |
| P.E.S. Law College | P.E.T. Campus, Mandya-571 401. Ph: 08232-222294 |
| Panchami College of Law | # 231, 7th Cross, Anubhavanagar, Nagarabhavi Main Road, Bangalore-560 072. Ph: 080-23506404 |
| Patel Law College | 25/2 K Agrahara Near Outer Ring Road, Opp. Intel Belladur Post, Bangalore-560103 |
| R.L. Law College | P.J.Extension, Davangere-577 002. Ph: 08192-250237 |
| R.V. Bidap Law College | Manhalli Road, Bidar-585 403. Ph: 08482-235124 mob:9343834638 |
| Rajiv Gandhi College of Law | Corporation Boy's High School Building, 11th Cross, Temple Street, Kodandaramapuram, Malleswaram, Bangalore-560 003. |
| Ramaiah Institute of Legal Studies | No.15, New BEL Road, MSRIT Post, M.S.Ramaiah Nagar, Bengaluru - 560054 Ph:080 23607640,23607641,23607579 |
| Ranebennur Taluk Education Society's Law College | (RTES's) Law College, Ranebennur – 581 115. Haveri-District. Ph: 08373-290640 |
| S.J.M. Law College | (S.J.M. Dental College Campus) Near KSFC behind I B, B.D. Road, Chitradurga-577 501. Ph: 08194-424638,422250 |
| Sagar Gangotri College of Law | #823, Jog Road, Sagar-577 401. Ph: 08183-220222,229326 |
| Saraswati College of Law | Chitradurga-577 501. Ph: 08194-224549 |
| Sarvodaya Law College | No.867, Vasantha Complex, Dr. Modi Hospital Road, West of Chord Road, Bangalore-560 086. Ph: 080-23234970 |
| Seshadripuram Law College | Seshadripuram, Bangalore- 560020. Ph: 080-22955367 |
| Seth Chunilal Amarchand Bohra Law College | LVD College Campus, Manikprabhu Temple Road, Raichur-584 103. Ph: 08532-240226 |
| Seth Shankarlal Lahoti Law College | Gulbarga-585 102. Ph: 08472-233056,221774 |
| Sharada Vikas School of Excellence for Law | At: 324/545, Pillar No. 50,324/545, Pillar No.50,HosurMainRoad,HogasandraRoad,Garvebhavi Palya Bengaluru-560068. Phone: 080-25730114, 25733106 |
| Sharada Vilas Law College | Krishnamurthypuram, Mysore-570004. Ph: 0821-2332617,4260662 |
| Shikshan Prasarak Mandal's Law College | Raibag-591317 Dist: Belgaum Ph: 08331-225210 |
| Shir Balaji College of Law | #F-38, Giriyappa Complex, 80 Feet Road, KHB Colony, Basaveshwaranagar, Bangalore-560 079. Ph: 080-23586865 |
| Shri Dharmasthala Manjunatheshwara Law College and Centre for Post Graduate Studies in Law | M.G. Road, Kodialbail Mangalore-575 003. Ph: 0824-2492636,2494360 Fax: 0824-2492636. |
| Shri Laxmanrao Jarkihole Law College | P.B.No.20, Vidyanagar, Gokak-591 307. Ph: 08332-226735,227272 |
| Sidhartha Law College | Court Road, Gulbarga. Ph: 08472223329 |
| Smt. Basamma Gurulingappa Law College | Lingsugur- 584 122. Raichur-Dist. Ph: 08536-257702 |
| Smt. Bhagyalakshmamma Rattehalli Ramappa Mahajana Law College | S.B.R.R's Mahajana Law College) Jayalakshmipuram, Mysore-570 012. Ph: 0821-2511607 |
| Smt. Indira Law College | Tripuranth Road, Basavakalyana, Bidar-Dist.,-585 327. Ph: 08481-252202 |
| Soundarya College of Law | Soundarynagar, Sidedahalli, Nagasandra Post, Bangalore-560073. Ph: 080-28390260, 8722760601. |
| South East Asian Law College | Ekta Nagara, Basavanapura Vigro Nagar, K. R. Puram post, Bangalore-560049 Mob:9740432532 |
| Sree Krishna Institute of Law | Batawadi, Mahalakshmi Nagar, Tumkur-572 103. Ph: 0816-2280261 |
| Sri Jagadguru Renukacharya College of Law | 9, Race Course Road, Bangalore-560 009. Ph: 080-22263468 |
| Sri Kengal Hanumanthaiya Law College | Golden Valley Educational Trust, Marikuppam, K.G.F. -563 119, Kolar-Dist. Ph: 08153-274706 |
| Sri Siddeshwar Law College | Smt. Sushiladevi Nagur Colony, College Road, Bijapur-586 101. Ph: 08352-257260 |
| St. Joseph's College of Law | #18, FM Cariappa Rpad, (Residency Road), Bengaluru-560025, Phone No: 080-22223352,22223353 |
| SUFFIA LAW COLLEGE,TUMKUR | HMS Campus Shettihalli Main Road,Tumakuru Ph:0816 2293148 |
| Teachers Law College | Lake Side Residency, Old Madras Road, Medahalli, Virgonagar-(P), Bangalore- 560049. Ph: 080-57679622 |
| The Oxford College of Law | 19th Main, 17th B Cross, HSR Layout, Street-4, Bangalore-560102. Ph: 080-30266390,30266391 |
| Vaikunta Baliga College of Law | Kunjibettu, Udupi-576 102. Ph: 0820-2520373,2582194 |
| Vidya Vikas Institute of Legal Studies | #127-128 Mysore Banur Road, Alanhally Post, Mysore-570028 0821-2471232 |
| Vidyavardhaka Law College | Sheshadri Iyer Road, Mysore-570 021. Ph: 0821-2426220 |
| Vidyodaya Law College | B H Road, Tumkur-572 10. Ph: 08162278243 |
| Vijnaneshwara Government Law College | Martur, Gulbarga |
| Visveswarapura Law College | K.R.ROAD, V.V.PURAM, BENGALURU-560004 Ph:No.080-26615851 |
| Vivekananda College of Law | #12/1, 3rd cross, Maruthi Extension, Gayathrinagar, Bangalore-560 021. Ph: 080-23323303,23123775 |
| Vivekananda Law College | Nehru Nagar post, Puttur-574 203. DK District. Ph: 08251-230561 |
| Vunki Sannarudrappa Law College | Kappagal Road, Y.Nagesh Shastri Nagar, Bellary- 583 103. Ph: 08392-258368 |