Karnataka Veterinary, Animal & Fisheries Science University Exam Result 2023
Onlineresultportal.com | Updated: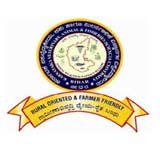 Karnataka Veterinary, Animal and Fisheries Science University or KVAFSU is a public university with headquarters in Bidar Karnataka. In order to provide development programs in the growth of animal husbandry, dairy and fisheries, the Government of Karnataka took a great initiative in establishing a new university in the year 2004. At present, there are as many 21 allied institutions including colleges, research institutions, veterinary hospitals and employees are transferred to the new university. The main objective of the university is to impart professional higher education in different branches of veterinary, animal and fisheries sciences.
The Academic programs offered by the university include B.V.Sc & A.H, B.Tech (D.Tech) and B.F.Sc, Post Graduate and Doctoral Degree Programs, MBA in Food Business, Diploma in Animal Husbandry etc. The minimum eligibility for admission to BVSc&AH degree programme is 50% aggregate marks in the subjects of Physics, Chemistry Biology and English whereas to get admission to B.Tech( D.Tech) and B.F.Sc students must be 10+2 passed with subjects of Physics, Mathematics, Biology and Chemistry. The university is well equipped with all the modern facilities like library, hostel, placement cell, cultural events etc. for more details students can visit the official site of the university kvafsu.edu.in.
Aspirants can also visit the education portal of www.onlineresultportal.com which is a comprehensive database of updated information regarding courses offered by various universities of the country, fee structure, admission notifications, results etc.
Karnataka Veterinary, Animal and Fisheries Sciences University Result
M.A./M.Sc./M.Com/M.C.A./M.B.A. - Part-1, 2, 3 Exam Results - Click Here

B.C.A., B.B.A., B.Sc., B.A., B.ed. - Part-1, 2, 3 Exam Results - Click Here

Karnataka Veterinary, Animal and Fisheries Sciences University - Official Site

Details of Karnataka Veterinary, Animal & Fisheries Science University
Full Name
Karnataka Veterinary, Animal & Fisheries Science University
Affiliations
UGC
Contact No
084822 45313
Website
www.kvafsu.edu.in
Founded
28 February 2005
Email
info@kvafsu.edu.in
Address
State Highway 15, Nandinagar, Bidar, Karnataka 585401
City
Bidar
State
Karnataka
Country
India
List of courses offered by Karnataka Veterinary, Animal & Fisheries Science University

Degree
Duration
Science Courses
B.F.Sc.
4 Years
B.V.Sc.
4½ Years
M.F.Sc. (Aquaculture)
2 Years
M.F.Sc. (Aquatic Environment Management)
2 Years
M.F.Sc. (Fish Processing Technology)
2 Years
M.F.Sc. (Fisheries Engineering and Technology)
2 Years
M.F.Sc. (Fisheries Resources and Management)
2 Years
M.V.Sc. (Animal Nutrition)
2 Years
M.V.Sc. (Livestock Production & Management)
2 Years
M.V.Sc. (Livestock Products Technology)
2 Years
M.V.Sc. ((Veterinary Anatomy & Histology)
2 Years
M.V.Sc. (Veterinary and Animal Husbandry Extension)
2 Years
M.V.Sc. (Veterinary Biochemistry)
2 Years
M.V.Sc. (Veterinary Gynaecology & Obstetrics)
2 Years
M.V.Sc. (Veterinary Medicine)
2 Years
M.V.Sc. (Veterinary Microbiology)
2 Years
M.V.Sc. (Veterinary Parasitology)
2 Years
M.V.Sc. (Veterinary Pathology)
2 Years
M.V.Sc. (Veterinary Pharmacology & Toxicology)
2 Years
M.V.Sc. (Veterinary Physiology)
2 Years
M.V.Sc. (Veterinary Surgery and Radiology)
2 Years
M.V.Sc. (Wildlife)
2 Years
Ph.D. (Animal Breeding & Genetics)
3 Years
Ph.D. (Animal Nutrition)
3 Years
Ph.D. (Aquaculture)
3 Years
Ph.D. (Aquatic Environment Management)
3 Years
Ph.D. (Fish Processing Technology)
3 Years
Ph.D. (Fisheries Microbiology)
3 Years
Ph.D. (Fisheries Resources & Management)
3 Years
Ph.D. (Live Stock Production & Management)
3 Years
Ph.D. (Veterinary Anatomy & Histology)
3 Years
Ph.D. (Veterinary Gynaecology and Obstetrics)
3 Years
Ph.D. (Veterinary Medicine)
3 Years
Ph.D. (Veterinary Microbiology)
3 Years
Ph.D. (Veterinary Parasitology)
3 Years
Ph.D. (Veterinary Pathology)
3 Years
Ph.D. (Veterinary Pharmacology & Toxicology)
3 Years
Ph.D. (Veterinary Physiology)
3 Years
Ph.D. (Veterinary Surgery & Radiology)
3 Years
Management Courses
M.B.A. (Food Business Management)
2 Years
Agriculture Science and Technology Courses
B.Tech. (Dairy Technology)
4 Years
M.Tech. (Dairy Chemistry)
2 Years
M.Tech. (Dairy Microbiology)
2 Years
M.Tech. (Dairy Technology)
2 Years
M.V.Sc. (Poultry Science)
2 Years
Ph.D. (Dairy Chemistry)
3 Years
Ph.D. (Poultry Science)
3 Years
Diploma in Animal Husbandry
List of colleges affiliated with Karnataka Veterinary, Animal & Fisheries Science University

City
College Name
Bangalore
1
Veterinary College