Warning
: include_once(../includes/search_pannel.php): failed to open stream: No such file or directory in
/home/kms6zz9ypv3o/public_html/www.onlineresultportal.com/university/kerala-university-of-health-sciences.php
on line
15
Warning
: include_once(): Failed opening '../includes/search_pannel.php' for inclusion (include_path='.:/opt/alt/php74/usr/share/pear') in
/home/kms6zz9ypv3o/public_html/www.onlineresultportal.com/university/kerala-university-of-health-sciences.php
on line
15
Kerala University Of Health Sciences Exam Result 2022
Onlineresultportal.com | Updated: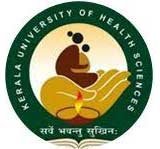 In the year 2010, the Kerala University of Health Sciences (KUHS) was established at Thrissur City in the Indian state of Kerala. The Kerala Government allotted 75 acres of land belonging to the Government Medical College, Thrissur campus, towards the center.
KUHS specializes in medical disciplines such as Homeopathy, Modern Medicine, and Indian Medicinal systems such as Yoga, Unani, Ayurveda, Naturopathy, and Siddhi. Moreover, the center is committed to establishing uniformity in the several academic courses under medical and the related sciences in the Kerala State.
KUHS is a medical, autonomous university. The center has affiliations with over 250 colleges in Kerala that are imparting professional education in the field of healthcare. The jurisdiction of the University spans across the entire state of Kerala. Also, all the fields of treatment as well as the several para-medical, medical colleges come under the institution's authority.
In the field of health sciences, the University has faculties in disciplines such as Dental, Sidha, Medicine, Homeopathy, Nursing, Pharmacy, Ayurveda and other related subjects. The aspiring students can apply for courses in disciplines such as Management, Science, and Medical to the University.
Under the category of medical courses at KUHS, the aspirants can apply for courses in Cardiology, Medical Oncology, Biochemistry, Forensic Medicine, Paediatrics, Orthopaedics, Public Health, Pharmacology, Radiodiagnosis, Nursing, Psychiatry, and Physiology.
Where the science courses at KUGS are concerned, the applicants have options in the fields of Medical Physics, Optometry, Microbiology, Physiology, and Biochemistry.
Also, they can apply for the Masters in Hospital Administration courses that comes under the grouping of the University's Management courses. On the University's official website http://kuhs.ac.in/, the applicants can find more information on the eligibility of the courses. Additionally, they can access a database of the varied Indian universities on the site https://www.onlineresultportal.com.

Details of Kerala University Of Health Sciences

Full name
Kerala University Of Health Sciences
Affiliations
UGC
Contact No
0487 220 7664
Website
www.kuhs.ac.in
Founded
2010
Email
helpdesk@kuhs.ac.in
Address
Medical college P.O, Thrissur, Kerala 680596
State
Kerala
Country
India
List of courses offered by Kerala University Of Health Sciences

Degree
Duration
Medical Courses
B.A.M.S.
5 Years
B.D.S.
3 Years
B.H.M.S.
5½ Years
B.P.T.
4½ Years
B.Pharm
4 Years
B.Pharm. (Ayurveda)
3 Years
B.S.M.S.
5 Years
B.Sc. (Medical Laboratory Technology)
3 Years
B.Sc. (Nursing)
4 Years
B.Sc. (Perfusion Technology)
3 Years
D.M. (Cardiology)
3 Years
D.M. (Medical Gastroenterology)
3 Years
D.M. (Medical Oncology)
3 Years
MASLP (Master in Audiology and Speech- Language Pathology)
2 Years
M.B.B.S.
5½ Years
M.D. (Anatomy)
2 Years
M.D. (Biochemistry)
3 Years
M.D. (Blood transfusion & Immunohaematology)
3 Years
M.D. (Community Medicine)
3 Years
M.D. (Forensic Medicine)
2 Years
M.D. (General Medicine)
2 Years
M.D. (Homoeopathy)
3 Years
M.D. (Microbiology)
3 Years
M.D. (Paediatrics)
3 Years
M.D. (Pathology)
2 Years
M.D. (Pharmacology)
3 Years
M.D. (Physical Medicine and Rehabilitation)
3 Years
M.D. (Physiology)
3 Years
M.D. (Psychiatry)
3 Years
M.D. (Radiodiagnosis)
3 Years
M.D.S.
3 Years
M.P.T.
2 Years
M.Pharm.
2 Years
M.S. (General Surgery)
3 Years
M.S. (Obstetrics & Gynaecology)
2 Years
M.S. (Orthopaedics)
3 Years
M.S. (Otorhinolaryngology)
2 Years
M.Sc. (Community Health Nursing)
2 Years
M.Sc. (Medical Lab Technology)
2 Years
M.Sc. (Medical Surgical Nursing)
2 Years
M.Sc. (Mental Health Nursing)
2 Years
M.Sc. (Obstetrics & Gynecology Nursing)
2 Years
P.B.B.Sc. (Nursing)
2 Years
Pharm.D
6 Years
Diploma in Pharmacy (D.Pharma)
2 Years
Diploma in Anaesthesiology
2 Years
P.G. Diploma in Otorhinolaryngology - D.L.O.
2 Years
Diploma in Physical Medicine
1 Years
Diploma in Psychological Medicine
2 Years
Diploma in Public Health
1 Years
Diploma in Child Health (DCH)
2 Years
Diploma in Dermatology, Venerology and Leprosy (DDVL)
3 Years
Diploma in Gynaecology and Obstetrics (DGO)
3 Years
Diploma in Orthopaedics
1 Years
Diploma in Clinical Pathology(DCP)
2 Years
Science Courses
B.Sc. (Optometry)
3 Years
M.Sc. (Biochemistry)
2 Years
M.Sc. (Medical Physics)
2 Years
M.Sc. (Microbiology)
2 Years
M.Sc. (Physiology)
2 Years
Ph.D.
2 Years
Management Courses
Master in Hospital Administration
2 Years
List of colleges affiliated with Kerala University Of Health Sciences

City
College Name
Alappuzha
1
Government College of Nursing - Alappuzha
2
KVM College of Pharmacy
3
TD Medical College - Govt. TD Medical College Alappuzha
Calicut
1
Nirmala College of Nursing
Ernakulam
1
Annoor Dental College and Hospital
2
Indira Gandhi Institute of Dental Sciences
3
Lisieux College of Paramedical Sciences - LCPS
4
Mar Baselios College of Nursing - MBCN
5
Mar Baselios Dental College - MBDC
6
Nangelil Ayurveda Medical College
7
Nirmala Medical Centre College of Nursing
8
Samaritan College of Nursing
9
San Joe College of Nursing
Idukki
1
Al-Azhar Dental College
Kannur
1
AKG Memorial Co-Operative College of Nursing - AKGMCCON
2
Canossa College of Nursing
3
Crescent College of Pharmaceutical Sciences
4
Kannur Medical College - KMC
5
Malik Deenar College of Pharmacy
Kochi
1
Lourdes College of Nursing - Sidhi Sadan
2
Medical Trust College of Nursing
3
Medical Trust College of Physiotherapy
4
Medical Trust Institute of Medical Sciences - MTIMS
5
St. Joseph's College of Nursing
Kollam
1
Azeezia Nursing College
2
Bishop Benziger College of Nursing - BBCON
3
Travancore Medical College
4
VNSS College of Nursing
Kottayam
1
Bahuleyan Charitable Foundation College of Physiotherapy - BCF
2
BCF College of Nursing
3
Caritas College of Nursing
4
Government College of Nursing
5
Government Medical College - Kottayam
6
P. Geevarghese School of Nursing - PGSN
7
St. Thomas College of Nursing
8
Theophilus College of Nursing
Kozhikode
1
Baby Memorial College of Nursing
2
Government College of Nursing, Kozhikode
3
Santhi College of Nursing
Malappuram
1
Al Shifa College of Pharmacy
2
Devaki Amma Memorial College of Pharmacy
3
Government Medical College
4
MES College of Nursing
5
MES Dental College
6
MES Dental College
7
MES Medical College
8
MES Nursing College
9
MIMS College of Nursing - MIMSCON
Palakkad
1
Ahalia Ayurveda Medical College - AAMC
2
Crescent College of Nursing
3
Karuna College of Nursing
Pathanamthitta
1
Mannam Ayurveda Co-Operative Medical College
2
MGM Muthoot College of Nursing
3
Pushpagiri College of Nursing
4
Pushpagiri Medical College Hospital - PMCH
5
St. Gregorios College of Health Science
6
St. Gregorious College of Nursing
7
T.M.M. College of Nursing
Thiruvananthapuram
1
Bethany Navajeevan College of Physiotherapy - BNCP
2
Global Institute of Public Health
3
Government College of Nursing
4
Nightingale College of Nursing
5
Noorul Islam College of Dental Science
6
PMS College of Dental Science and Research
7
Sree Gokulam Medical College and Research Foundation
Thrissur
1
Amala College of Nursing
2
Amala School of Nursing
3
Aswini College of Nursing
4
Government College of Nursing, Thrissur
5
Government Medical College
6
Jubilee Mission College of Nursing - JMCON
7
Jubilee Mission Medical College and Research Institute
8
Mother College of Nursing
9
Nehru College of Pharmacy
10
PSM College of Dental Science and Research
11
St. James College of Nursing
12
Westfort Institute of Para Medical Sciences
13
Westfort School of Nursing
Trivandrum
1
The Dale View College of Pharmacy and Research Centre