Madan Mohan Malaviya University of Technology Result 2023
Onlineresultportal.com | Updated: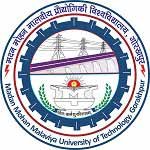 Madan Mohan Malaviya University of Technology (MMMUT) is a technical residential University which is located in Gorakhpur in the Indian State of Uttar Pradesh. Earlier this University was established in 1962 as Madan Mohan Malaviya Engineering College. This premium Engineering College later became a non-affiliating, teaching and research University in 2013 by the Act No. 22/2013 of Uttar Pradesh Government.
Madan Mohan Malaviya University of Technology is fully residential University with impressive infrastructure, perfect education system and also separate accommodation facility for its students and faculty members. This University is affiliated under Uttar Pradesh Technical University and provides sole teaching to only technical related subjects. The University offers a Bachelor of Technology degree course of four years duration in the following fields: Civil Engineering, Electrical Engineering, Mechanical Engineering, Electronics and Communications Engineering, Computer Science and Engineering and Chemical Engineering. Moreover, Masters Programmes like Masters of Technology is provided by this University. On the other hand, Masters of Computer Applications and Masters of Business Administration in Human Resources, Marketing, Finance and Information Technology is also provided by the experienced faculty members of Madan Mohan Malaviya University of Technology. The University is also approved by A.I.C.T.E. to award Ph.D. degrees under the Quality Improvement Programme.
The official site to know more about the university is www.mmmut.ac.in from where students can directly download the application form and also get information about various courses and its fee structure. Aspirants can also visit www.onlineresultportal.com as well to know more about various universities in different states and other important information related to various universities.
Details of Madan Mohan Malaviya University of Technology

Full name
Madan Mohan Malaviya University of Technology
Affiliations
UGC
Contact No
+91-551-2273958, +91-8765783730
Website
http://www.mmmut.ac.in/
Founded
1962
Email
patovc@mmmut.ac.in
Address
Deoria Road, Singhariya, Kunraghat, Gorakhpur, Uttar Pradesh 273016
City
Gorakhpur
State
Uttar Pradesh
Country
India
List of courses offered by Madan Mohan Malaviya University of Technology

Courses
Duration
B.Tech. (Chemical Engineering)
4 Years
B.Tech. (Civil Engineering)
4 Years
B.Tech. (Computer Science and Engineering)
4 Years
B.Tech. (Electrical Engineering)
4 Years
B.Tech. (Electronics & Communication Engineering)
4 Years
B.Tech. (Mechanical Engineering)
4 Years
M.Tech. (Civil Engineering)
2 Years
M.Tech. (Electrical Engineering)
2 Years
M.Tech. (Electronics and Communication Engineering)
2 Years
M.Tech. (Mechanical Engineering)
2 Years
Ph.D. (Civil Engineering)
3 Years
Ph.D. (Electrical Engineering)
3 Years
Ph.D. (Electronics and Communications Engineering)
3 Years
Ph.D. (Mechanical Engineering)
3 Years
M.B.A.
2 Years
M.C.A.
3 Years
M.Tech. (Computer Science and Engineering)
2 Years
List of colleges affiliated with Madan Mohan Malaviya University of Technology