Madhya Pradesh Bhoj Open University Exam Result 2023
Onlineresultportal.com | Updated: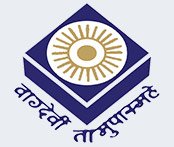 M.P. Bhoj (open) University or simply Madhya Pradesh Bhoj Open University is Public University named after the famous king of this region – Raja Bhoj. The University was established in 1991 at Bhopal for the development of higher education in form distance education and open learning. It is founded by the State Government of Madhya Pradesh to extend and endorse higher education for the state's underprivileged groups of people through study centres even in the rural areas. M.P. Bhoj (open) University is recognized by the University Grants Commission (UGC), Distance Education Council (DEC) and National Council for Teacher Education (NCTE). Moreover just for the sake academic reasons it has also partnered with renowned organizations like the Rehabilitation Council of India, Indian Institute of Tourism and Travel Management and Indian Institute of Material Management, etc. Moreover, it also aims to target the rural people to make sure they achieve their dream of achieving higher education in easy system of teaching and learning contribution from practical classes, distance teaching and satellite communication teaching.
M.P. Bhoj (open) University offers undergraduate, postgraduate, PG Diploma and other certificate programmes in Management & Commerce, Information Technology & Computer Science, Basic Sciences, Health Sciences, Humanities & Social Sciences, Journalism & Mass Communication, Remote Sensing, Education and Special Education. Interested students can get full information about these courses along with fees structures, course duration, admission notice and guidelines, information brochure and admission forms and notification at the official website- www.bhojvirtualuniversity.com . Moreover, education portals like www.onlineresultportal.com also provides full information about Universities, colleges, courses, admit cards and results of important examinations.
Madhya Pradesh Bhoj Open University Result at mpbou.edu.in
Madhya Pradesh Bhoj Open University (MPBOU), located in the Bhopal city of the Indian state of Madhya Pradesh, makes available the exam results of its affiliated academic programs on its official website, http://mpbou.edu.in/index.html. Candidates appearing for the MPBOU exams can access their examination results by visiting its official portal.
Upon the MPBOU authorities declaring the exam results, you should go to the home page of its official portal. Next, you must search for the "Student Corner" section and tap the "Results" tab from the given menu. That done, the system exhibits a new page showing a list of results. Follow by tapping the relevant result link, and thereafter, your MPBOU exam results are visible on the screen. It is normal practice to have a print copy of your MPBOU examination result for record purposes. More so, you should check your MPBOU exam result for errors and contact the relevant authorities for any corrections.

Details of Madhya Pradesh Bhoj Open University
Full name
Madhya Pradesh Bhoj Open University
Affiliations
UGC
Contact No
0755-2492105
Website
http://www.bhojvirtualuniversity.com/
Founded
1991
Email
directors.mpbou@gmail.com, dmebhoj2011@gmail.com
Address
Kolar Road, Near Swarn Jayanti Park, Chuna Bhatti, Bhopal, Madhya Pradesh 462016
City
Bhopal
State
Madhya Pradesh
Country
India
List of courses offered by Madhya Pradesh Bhoj Open University

S. No.
Degree
Duration
Eligibility
MANAGEMENT & COMMERCE PROGRAMMES
S.No.
Name of the Programme/Course
Duration of Study
Eligibility
Minimum
Maximum
1
Master of Business Administration - MBA
3 Years
6 Years
Graduation / BBA
2
M.B.A. (Material Management)
3 Years
6 Years
Graduation with A/c or Management
3
Master of International Business –MIB
2 Years
5 Years
Graduation
4
Master of Commerce (Account)
2 Years
5 Years
Commerce Graduation / BBA
5
Master of Commerce (Management)
2 Years
5 Years
Commerce Graduation / BBA
6
Bachelor of Business Administration – BBA
3 Years
6 Years
10+2 with Commerce/ Management
7
Bachelor of Commerce - B.Com
3 Years
6 Years
10+2 with Science/ Commerce/ Management
8
PG Diploma in Management -PGDIM
1 Years
3 Years
Graduation with Commerce/ Management/ BBA
9
PG Diploma in Tourism and Hotel Management -PGDTHM
1 Years
3 Years
Graduation in any descipline
10
PG Diploma in Heritage Management -PGDHM
1 Years
3 Years
Graduation
11
PG Diploma in Company Secretaryship-PGDCS
1 Years
3 Years
Graduation or any other equivalent examination
12
PG Diploma in Disaster Management (PGDDM)
1 Years
3 Years
Graduation or any other equivalent examination
13
Diploma in Business Administration -DBA
1 Years
3 Years
Graduation
INFORMATION TECHNOLOGY & COMPUTER SCIENCE PROGRAMMES
S.No.
Name of the Programme/Course
Duration of Study
Eligibility
Minimum
Maximum
1
Master in Computer Application -MCA
3 Years
6 Years
Bachelor Degree with Maths/ CS/ IT
2
Master of Science(Computer Science)- MCS
2 Years
5 Years
Bachelor degree in Math/Physics/Electronics /Computer Science
3
Master of Science(IT)
2 Years
5 Years
Bachelor degree in Math/Physics/Electronics /Computer Science
4
PG Diploma in Computer Application
1 Years
3 Years
Graduation or any other equivalent examination
5
Bachelor of Science in Information Technology)
3 Years
6 Years
10+2 with Maths/ Biology or other equivalent examination
6
Bachelor of Computer Application (BCA)
3 Years
6 Years
10+2 with Maths or other equivalent examination
7
Diploma in Computer Application (DCA)
1 Years
3 Years
10+2 or other equivalent examination
BASIC SCIENCES PROGRAMMES
S.No.
Name of the Programme/Course
Duration of Study
Eligibility
Minimum
Maximum
1
Master of Science (Zoology)
2 Years
5 Years
Science Graduate with Zoology/ Biotechnology
2
Master of Science (Botany)
2 Years
5 Years
Science Graduate with Botany/ Biotechnology
3
Master of Science (Mathematics)
2 Years
5 Years
Science Graduate with Maths
4
Master of Science (Chemistry)
2 Years
5 Years
Science Graduate (Chemistry)
5
Master of Science (Physics)
2 Years
5 Years
Science Graduate (Physics/ Electronics)
6
Bachelor of Science (Maths Group)
3 Years
6 Years
10+2 with Maths
7
Bachelor of Science (Bio Group)
3 Years
6 Years
10+2 with Bio
8
PG Dip. in Bio-Informatics- PGDBI
1 Years
3 Years
Graduate (Bio or Maths)
9
PG Dip. in Chemo-Informatics - PGDCI
1 Years
3 Years
Science Graduate Bio/ Maths/ Pharmacy/ Biotechnology/ Bio Science/ Chemical Engg.)
HEALTH SCIENCES PROGRAMMES
S.No.
Name of the Programme/Course
Duration of Study
Eligibility
Minimum
Maximum
1
Post Graduate Diploma in Dietetics and Therapeutic Nutrition (PGDDTN)
1 Years
3 Years
Graduation in Home Science /Biology Sciences/ Health Science
2
PG Diploma in Hospital and Health Management (PGDHHM)
1 Years
3 Years
Master's degree in any discipline including medicine and nursing preference will be given 2 year working experience in hospital of health institutions.
3
Diploma in Nutrition and Health Education (DNHE)
1 Years
3 Years
10+2 with Biology
HUMANITIES AND SOCIAL SCIENCES PROGRAMMES
S.No.
Name of the Programme/Course
Duration of Study
Eligibility
Minimum
Maximum
1
Master of Arts(Hindi)
2 Years
5 Years
Graduation or other equivalent Examination
2
Master of Arts(English)
2 Years
5 Years
Graduation or other equivalent Examination
3
Master of Arts(Sanskrit)
2 Years
5 Years
Graduation or other equivalent Examination
4
Master of Arts(Economics)
2 Years
5 Years
Graduation or other equivalent Examination
5
Master of Arts(History)
2 Years
5 Years
Graduation or other equivalent Examination
6
Master of Arts(Political Science)
2 Years
5 Years
Graduation or other equivalent Examination
7
Master of Arts(Sociology)
2 Years
5 Years
Graduation or other equivalent Examination
8
Master of Arts (Geography)
2 Years
5 Years
Graduation with Geography or other equivalent Examination
9
M.A. in Ancient Indian History, Culture & Archaeology
2 Years
5 Years
Graduation or other equivalent Examination
10
Master in Social Work (MSW)
2 Years
5 Years
Graduation
11
Bachelor of Arts
3 Years
6 Years
10+2 or other equivalent Examination
NEED BASED OTHER PROGRAMMES
S.No.
Name of the Programme/Course
Duration of Study
Eligibility
Minimum
Maximum
1
Master of Library & Information Science (MLIS)
1 Years
3 Years
B.Lis/ B.Lib
2
Bachelor of Library & Information Science (BLIS)
1 Years
3 Years
Graduation in any discipline
3
Master of Journalism & Mass Comm.
1 Years
3 Years
BJMC or Public Relation or IT or PG Dip. in above
4
Bachelor of Journalism & Mass Comm.
1 Years
3 Years
Graduation in any descipline
5
PG Diploma in Remote Sensing(PGSRS)
1 Years
3 Years
Graduation in any descipline
6
Certificate in Human Rights(CHR)
6 Months
2 Years
Graduation
7
Certificate in Rural Development(CRD)
6 Months
2 Years
10+2 or other equivalent Examination
DEPARTMENT OF EDUCATION (GENERAL)
S.No.
Name of the Programme/Course
Duration of Study
Eligibility
Minimum
Maximum
1
Bachelor of Education(B.Ed-ODL)
2 Years
5 Years
Graduation with 50% marks (i) Trained in-service teachers in elementary education
or
(ii) Candidate who have completed a NCTE recognized teacher education programme through face-to-face mode.
2
Diploma in Elementory Education(D.El.Ed)
2 Years
5 Years
10+2 with 50% marks and 2 years Teaching Exp. in M.P. State
DEPARTMENT OF EDUCATION B.Ed.(SPECIAL)
S.No.
Name of the Programme/Course
Duration of Study
Eligibility
Minimum
Maximum
1
Bachelor of Special Education (B.Ed. SEDE)
2.5 Years
5 Years
Graduation
2
FC-SEDE
3 Month
1 Years
10+2 & in Service teacher
List of colleges affiliated with Madhya Pradesh Bhoj Open University

| S. No. | College Name |
| --- | --- |
| 1 | MP Bhoj Open University, Amaravati |