Maharshi Dayanand Saraswati University Exam Result 2023
Onlineresultportal.com | Updated: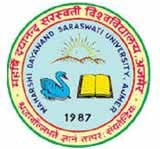 Maharishi Dayanand Saraswati University is one of the prominent higher educational institutions of Rajasthan. This was established on August 1 1987 at Ajmer after the split of the University of Rajasthan. This affiliating University supports teaching and research to its affiliating colleges since its establishment. Moreover, since 1990 as per the requirement of the University Grants Commission (UGC) there are also some non-conventional professional programmes which are offered by the University. Since its inception, Maharishi Dayanand Saraswati University offers quality education to nearly 1,500,000 students in levels of undergraduate, postgraduate and doctoral education. Even the National Assessment and Accreditation Council of India (NAAC) have given"B++" Grade upon this University on basis of the academic and administrative achievements.
The University provides education to all sections of society through teaching, research and extension at local and international levels. This University being one of the largest affiliating Universities in State provides affiliation to over 272 colleges of the region. The higher education offered in its colleges and main campus comprises of advanced study in areas of History, Political Science and Public Administration, Economics, Botany, Zoology, Pure and Applied Chemistry, Environmental Studies, Remote Sensing and Geo-Informatics, Food and Nutrition, Microbiology, Computer Applications, Population Studies, Commerce and Management Studies, Law, Education, Physical Education, Yoga and Human Consciousness, Entrepreneurship & Small Business Management, Strategic Studies and Information Sciences. Apart from the quality education, the students also get to enjoy the world-class facilities of the University which consists of library, computer center, hostels, shopping complexes, guest house, bank, cafeteria, sports and many more on the list.
Aspiring students can get all information about the University including admission details at www.mdsuajmer.ac.in. Moreover, www.onlineresultportal.com is also helpful for the students to get details of all Universities and results of various examinations in a single roof.
Details of Maharshi Dayanand Saraswati University
Full Name
Maharshi Dayanand Saraswati University
Affiliations
UGC
Contact No
0145 278 7056
Website
http://www.mdsuajmer.ac.in/
Founded
1987
Email
registrarmdsu@gmail.com
Address
Ajmer, Rajasthan, India
State
Rajasthan
Country
India
Courses List

S.N.
Course Name
Department of Botany:
1
Master of Science in Botany
2
Doctor of Philosophy in Botany
Department of Commerce:
1
Master of Commerce
2
Master of Tourism & Management
3
Doctor of Philosophy
Department of Computer Science:
1
Master of Science in Computer Science
2
Master of Computer Applications
3
Doctor of Philosophy in Computer Science
Department of Economics:
1
Master of Business Economics
2
Master of Arts in Economics
3
Master of Philosophy in Economics
4
Doctor of Philosophy in Economics
Department of Environmental Studies:
1
Master of Science in Environmental Science
2
Doctor of Philosophy in Environmental Science
Department of Food & Nutrition:
1
Master of Science in Food & Nutrition
2
Post Graduate Diploma in Dietetics & Institutional Food Service Management
Department of History:
1
Master of Arts in History
2
Master of Philosophy in History
3
Doctor of Philosophy in History
Department of Management Studies:
1
Master of Business Administration
2
Doctor of Philosophy in Business Administration
Department of Microbiology:
1
Master of Science in
2
Microbiology
3
Biotechnology
4
Doctor of Philosophy in Microbiology
Department of Political Science:
1
Master of Arts in
2
Political Science
3
Public Administration
4
M. Phil in Political Science
5
Doctor of Philosophy in Political Science
Department of Population Studies:
1
Master of Arts in Population Studies
2
Doctor of Philosophy in Population Studies
Department of Pure & Applied Chemistry:
1
Chemistry
2
Applied Chemistry
Department of Remote Sensing:
1
Master of Science in Remote Sensing
2
Doctor of Philosophy in Remote Sensing
Department of Yoga:
1
Diploma in Yogic Sciences
2
Yoga Instructor's Certificate Course
Department of Zoology:
1
Master of Science in Zoology
2
Post Graduate Diploma in Laboratory Technology & Instrumentation
3
Doctor of Philosophy in Zoology
Affiliated Colleges

| S.N. | College Name |
| --- | --- |
| 1 | Agarwal Girls College, Kishangarh (Ajmer) |
| 2 | Ajmer College, Ajmer |
| 3 | Alok Vigyan Mahavidyalaya, Kekri (Ajmer) |
| 4 | Arya Narayani Devi T.T. College, V.P.O. Danta, Nasirabad Road, Ajmer |
| 5 | Aryabhatt International College of Technical Education, Ajmer. |
| 6 | Aryan International College, Shastri Nagar, Ajmer |
| 7 | Bala Sati Ji Mahila Shikshak Prashikshan Mahavidyalaya, Adarsh Nagar, V- Hatundi (Ajmer) |
| 8 | Beawar College of Management Science & Technology, Near Patel School, Beawar (Ajmer) |
| 9 | Bright India Mahila Shikshak Prashikshan Maha. Foi Sagar Road, Ajmer |
| 10 | Central Academy Teacher Traning College, Pragati Nagar, Kotra (Ajmer) 344022 |
| 11 | Dayanand Arya Balika Mahavidyalaya, Beawar (Ajmer) |
| 12 | Dayanand College, Ajmer |
| 13 | Dezyne E-cole College, 106/10, Mangal Bhawan, Civil Lines, Ajmer |
| 14 | Gayatri Shaktipeeth Kanya Mahavidyalaya, Pushkar (Ajmer) |
| 15 | Government College, Kekri (Ajmer) |
| 16 | Government Girls College, Ajmer |
| 17 | Government Law College, Ajmer |
| 18 | Govt. College, Pushkar (Ajmer) |
| 19 | Govt. Girls College, Sarwar (Ajmer) |
| 20 | Gulab Devi Mundra Mahila Mahavidyalaya, Masuda (Ajmer) |
| 21 | Gurukul College, Beawar Road, Kekri (Ajmer) |
| 22 | Gurukul Teachers Institute Palwal Sadan, Kekri (Ajmer) |
| 23 | Hari Bhau Upadhayay Mahila Shikshak Prashikshan Mahavidyalaya, HATUNDI (Ajmer) |
| 24 | Hukum Chand Noble Institute of Science & Technology, Ved Vihar, Danta, Ajmer |
| 25 | Institute of Advance Studies in Education, Ajmer. (Government) |
| 26 | Jia Lal Institute of Education, Ajmer |
| 27 | K.D. Jain Mahila Mahavidyalaya, Kishangarh (Ajmer) |
| 28 | Lord Tirupati Mahavidhyalaya, Shree Kshatriya Sabha, Bijasan Mata Ke Samne, Ajmer Road, Kekri (Ajmer) |
| 29 | Maa Saraswati Shikshak Prashikshan Mahavidyalaya, Bhopon Ka Bara, Police Line, Ajmer |
| 30 | Management & Commerce Institute of Global Synergy, Ajmer |
| 31 | Narayana Shikshak Prashikshan Mahavidyalaya, Parvatpura, Ajmer |
| 32 | Nirmala Kothari Mahavidyalaya, Kekri Road, Sawar (Ajmer) |
| 33 | R.S.V.V.S.P.S. College, Ajmer |
| 34 | Rajasthan Mahila Kalyan Mandal, Vishwamitra Ashram, Village-Chachiyawas, Via-Gagwana (Ajmer) � 305023. |
| 35 | Regional College of Education, Pushkar Road, Ajmer |
| 36 | S. S. Rathore Memorial T.T. College, Boraj Nagar, Foi Sagar Road, Ajmer. |
| 37 | S.D. Government College, Beawar (Ajmer) |
| 38 | S.M.S. Mahila Shikshak Prashikshan Mahavidyalaya, Shiva Farm House, Chungi Naka, Udaipur Road, Beawar (Ajmer) 305 901 |
| 39 | S.P.R.Chouhan Govt. College, Ajmer |
| 40 | Sanatan Dharam Physical T.T. College, Kekri (Ajmer) |
| 41 | Sanskar International College of Studies, Sarwar, Ajmer |
| 42 | Sanskriti Computer Education College, Bhagat Chauraha, Beawar (Ajmer) |
| 43 | Satyam College, Vill. SANWA, N.H. 8, Udaipur Road, Beawar (Ajmer) |
| 44 | Seth Phool Chand Chhitarmal Jain Mahavidyalaya, Pisangan (Ajmer) |
| 45 | Shri Govind Singh Gurjar Government College, Beawar Road, Village-Nandla, P.O. Nasirabad |
| 46 | Shri Govind Singh Gurjar Government College, Nasirabad, Ajmer |
| 47 | Shri Jain College, 24/114, Jaipur Road, Kekri (Ajmer) |
| 48 | Shri MLD Girls T.T. College, Kekri (Ajmer) |
| 49 | Shri Onkar Singh Memorial Womens Teachers Training College, Pasand Nagar, Pushkar Road, Ajmer |
| 50 | Shri Pragya Mahavidyalaya, Bijainagar |
| 51 | Shri Ratan Lal Kanwar Lal Patni Government College, Kishangarh (Ajmer) |
| 52 | Shri Ratanlal Kanwarlal Patni Mahila Mahavidyalaya, Kishangarh (Ajmer) |
| 53 | Shri Vardhman Kanya Mahavidyalaya, Beawar (Ajmer) |
| 54 | Smt. Rama Devi B.Ed. College, Bijaynagar, Ajmer. |
| 55 | Sophia Girls College, Ajmer |
| 56 | St. Stephen College, Pragati Colony, Madanganj-Kishangarh (Ajmer) |
| 57 | St. Wilfred College, Near Balaji Mandir, Chandiavas, Gegal (Ajmer) |
| 58 | St. Wilfred Law College, Gegal (Ajmer) |
| 59 | Star Infotech College, K-101, Anasagar Link Road, Ajmer |
| 60 | Suraj Narayan Pareek Mahila T.T. College, Pushkar (Ajmer) |
| 61 | Swami Vivekanand Mahila Mahavidyalaya, Rai Ka Bag, Parbatsar Road, Roopangarh (Ajmer) |
| 62 | T.N. Mishra Memorial College, Kotra (Ajmer) |
| 63 | Tagore T.T. College, Kekri (Ajmer) |
| 64 | Tak Shiksha Nikaten T.T. College, Police Line, Ajmer |
| 65 | Acharya Shri Maha Pragya Institute of Excellence, Asind, Bhilwara |
| 66 | Acharya Shri Tulsi Amrit Mahavidyalaya, Gangapur (Bhilwara) |
| 67 | Anuvrat Mahila Shikshak Prashikshan Mahavidyalaya, Bankli, Mandal (Bhilwara) |
| 68 | Bhagwati Mahavidyalaya, Teh. Kareda (Bhilwara) |
| 69 | Gandhi Teacher College, Gulabpura (Bhilwara) |
| 70 | Government College, Asind (Bhilwara) |
| 71 | Government College, Raipur (Bhilwara) |
| 72 | Government Law College, Bhilwara |
| 73 | Green Velley College Education, Pansal Road, Bhilwara. |
| 74 | Indira Professional Sansthan, Mani Road, Gulabpura (Bhilwara) |
| 75 | Kanchan Devi College of Computer Science, Kanchan Vihar, Pansal Road, Bhilwara |
| 76 | Kanchan Devi Shikshak Prashikshan Mahavidyalaya , Kanchan Vihar, Pansal Road, Bhilwara |
| 77 | Mahaprabhu Swami Ramcharan Kanya Vidhyapeeth, Shahpura (Bhilwara) |
| 78 | Maharshi Gautam College, Maharshi Gautam Marg, Opp. Krishi Upaj Mandi, Bhilwara |
| 79 | MLV Government College, Bhilwara |
| 80 | Pathik Mahavidyalaya, Bijolia (Bhilwara) |
| 81 | Pearl Mahavidyalaya, Opp. Hanuman Mandir, Vill. Pansal (Bhilwara) |
| 82 | Perl T.T. College, Pansal, Bhilwara. |
| 83 | Prestige College of Computer Sc. & Management, L-2-C/NPA, Nagauri Garden, Bhilwara. |
| 84 | Rajasthan Anchlik Mahavidyalaya, Aasind (Bhilwara) |
| 85 | Rajeev Gandhi Mahavidyalaya, Amarwasi, Teh. Jahazpur (Bhilwara) |
| 86 | Roopi Devi Kanya Mahavidyalaya, Mandal (Bhilwara) |
| 87 | S.M.M. Govt. Girls College, Bhilwara |
| 88 | S.Tech Girls College, N.H. 79, Bhilwara Bye Pass, Bhilwara |
| 89 | Sh. Shiv Charan Mathur Government College, Mandalgarh (Bhilwara) |
| 90 | Shreeji Teachers Training College, Bijolia (Bhilwara) |
| 91 | Shri Gandhi Kanya Mahavidyalaya, Gulabpura, Bhilwara |
| 92 | Shri Guru Panna Girls Mahavidyalaya, Gulabpura (Bhilwara) |
| 93 | Shri Pratap Singh Barhath Government College, Shahpura (Bhilwara) |
| 94 | Shri Tulsi Mahavidyalaya, Aasind (Bhilwara) |
| 95 | Sita Devi Mahavidyalaya, Near Pani Ki Tanki, Sindhu Nagar, Bhilwara |
| 96 | Smt. N.D.V. Mahila Physical T.T. College, (Mahila Ashram) ( Bhilwara) |
| 97 | Smt. Narayani Devi Verma Womens T.T. College, (Mahila Ashram), Bhilwara. |
| 98 | Smt. Sushila Devi Mathur Kanya Mahavidyalaya, Bhilwara |
| 99 | Swift College, F-296, Harni Mahadev Road, Nr. Barla Chauraha, Shastrinagar, Bhilwara. |
| 100 | Vidhya Professional & Technical College, 2, Vakil Colony, Bhilwara |
| 101 | Aadrash Shikshak Prashikshan Mahavidhyalaya, V.P.O. � Deu, Teh. Khivsar (Nagaur) |
| 102 | Adarsh B.Ed. College, Bhind P.W.D. Office, Dangawas Road, Merta City. (Nagaur) |
| 103 | Adarsh College, Kuchamancity (Nagaur ) |
| 104 | Adarsh Mahavidyalaya, Gotan (Nagaur) |
| 105 | Adarsh Mahavidyalaya, Village Deu, Tehsil Khinvsar Distt Nagaur |
| 106 | Adarsh Navodaya Mahavidyalaya, Morra Road, Ganesh Nada, Mertacity (Nagaur) |
| 107 | Agarwal College, Mertacity (Nagaur) |
| 108 | Agarwal Girls College, Mertacity (Nagaur) |
| 109 | Agarwal Girls T.T. College, Merta City (Nagaur) |
| 110 | Agarwal Shikshak Prashikshan Mahavidyalaya, Mertacity (Nagaur) |
| 111 | Anjuman Mahavidyalaya, Teh. Makarana (Nagaur) |
| 112 | Apex College, Noorpura Bye Pass, Makarana (Nagaur) |
| 113 | Arunodaya Mahavidyalaya, Lunwa (Nagaur) |
| 114 | Astha Mahavidhyalaya, Dalla Balaji Road, Kuchamancity (Nagaur) |
| 115 | B.R. Kabra Kuchaman Mahila Shikshak Prashikshan Mahavidyalaya, Station Road, Kuchaman City (Nagaur) 341508 |
| 116 | B.R. Khokar Memorial Shikshak Prashikshan Maha. Kuchaman City (Nagaur) |
| 117 | B.R. Mirdha Government College, Nagaur |
| 118 | Bal Gangadhar International College, Jayal, Nagaur |
| 119 | Balaji T.T. College, Asanpura, Deedwana, Road, Kuchamanity (Nagaur) |
| 120 | Bhartiya Mahavidyalaya, Sikar Road, Chitawa, Via-kukanwari-Nawa (Nagaur) |
| 121 | Bhartiya T.T. College, M. H. Road, Ladnu (Nagaur) |
| 122 | Bright Minds Mahavidyalays, Mega Highway, RANASAR, Kuchamancity (Nagaur) |
| 123 | Career Point Mahavidhyalaya, BSNL Office Ke Pichhe, Kuchamancity (Nagaur) |
| 124 | Chhoti Devi Memorial Girls B.Ed. College, Opp. Gramotthan Vidyapeeth, Ladnu Road, Deedwana |
| 125 | D.R. Memorial Mahila Mahavidyalaya, Kuchamancity, Nagaur |
| 126 | Deedwana Mahila Mahavidyalaya, Deedwana (Nagaur) |
| 127 | Dr. Radha Krishan Teachers Training College, Mirdha Nagar, Didwana Road, Kuchaman City |
| 128 | Engineer Rahul Mirdha Memorial Mahavidyalaya (ERM), N.H. 89, Firozpura Fanta, Vill. Junjala, Teh. Jayal (Nagaur) |
| 129 | Garib Nawaz College, Basni (Nagaur) |
| 130 | Geetanjli B.Ed. College, Borawar (Nagaur) 341 502 |
| 131 | Government Bangur College, Deedwana (Nagaur) |
| 132 | Government College, Degana (Nagaur) |
| 133 | Government College, Jayal (Nagaur) |
| 134 | Government College, Khinvsar (Nagaur) |
| 135 | Government College, Manglana (Nagaur) |
| 136 | Government College, Mertacity (Nagaur) |
| 137 | Government Law College, Nagaur |
| 138 | Gramothan Vidhyapeeth Sansthan, Opp. Nagaur Stadium, Nagaur |
| 139 | Gurukul B.Ed. College, Main Road, Gotan (Nagaur) |
| 140 | Gurukul Mahila Mahavidyalaya, Siradhana, Teh. Mertacity, Nagaur |
| 141 | H.P. Kabra College of Computer Science, Shakambhari Mandir Road, Kuchamancity, Nagaur |
| 142 | H.P. Kabra Girls College, Nr. Shakambhari Mata Mandir, Station Road, Kuchamancity |
| 143 | Hind T.T. College, Mundwa Road Circle, Nagaur. |
| 144 | International College, Nagaur |
| 145 | Jai Marudhar Kesri B.Ed. College, Near Ganesh Mandir, Merta City (Nagaur) |
| 146 | Jupiter College, 287, Nr. Reliance Petrol Pump, Station Road, Kuchamancity (Nagaur) |
| 147 | Kuchaman College of Education UG Course, Sikar Road, Kuchamancity (Nagaur) |
| 148 | Kuchaman College, Kuchamancity (Nagaur) |
| 149 | Kuchanman College of Education, Sikar Road, Kuchaman City (Nagaur) |
| 150 | Maa Durga Mata B.Ed. College, Rian Bari, Merta City (Nagaur) |
| 151 | Maa Sharda B.Ed. College, Deh (Nagaur) |
| 152 | Madi Devi Memorial B.Ed. College, 1-2 Padukalan Road, Near Petrol Pump, Vill.-Rinya Badi (Nagaur) |
| 153 | Mahadev B.Ed. College, Chhoti Khatu (Nagaur) |
| 154 | Maharshi Dadhichi Mahavidyalaya, Behind Rajput Hostel, Naya Darwaja, Nagaur |
| 155 | Mahatma Gandhi Mahavidyalaya, Chhoti Khatu (Nagaur) |
| 156 | Maitrai Girls College, Rianbari, Nagaur |
| 157 | Makrana T.T. College, Behind Sargam Cinema, Makrana (Nagaur) |
| 158 | Marudhar Defence Mahila Mahavidhyalaya, Civil Lines, Mertacity, Nagaur |
| 159 | Marwar Mahavidyalaya, Degana Junction (Nagaur) |
| 160 | Marwar Mahavidyalaya, Makarana (Nagaur) |
| 161 | Marwar Mahavidyalaya, Parbatsar (Nagaur) |
| 162 | Marwar Mahavidyalaya, Station Road, Palada, Kuchamancity (Nagaur) |
| 163 | Matribhoomi Degree College, Borawar (Nagaur) |
| 164 | Mayur Mahavidyalaya, Jhalra Road, Anekant Colony, KUCHAMANCITY (Nagaur) |
| 165 | Modern Mahila Mahavidyalaya, Aaspura Road, Kuchamancity, Nagaur |
| 166 | Nagaur Mahavidyalaya, Kumhari Darwaza, Nagaur |
| 167 | Naveen Vidhyapeeth T.T. College, Nimbi Jodha, Ladnu (Nagaur) |
| 168 | Navodaya College of Professional Education, Nagaur |
| 169 | Nischaya Mahavidyalaya, Nr. Railway Station Circle, Nagaur |
| 170 | Prabhakar Degree College, Civil Line,Mertacity (Nagaur). |
| 171 | Prince Mahila Mahavidyalaya, Manglana Road, MAKARANA (Nagaur) |
| 172 | Rajeev Gandhi Mahavidyalaya, Kuchamancity Road, Behind Old Bus Stand, Molasar |
| 173 | Rana Royals Girls College, Sabalpur Road, BORAWAR, Teh. Makarana (Nagaur) |
| 174 | Ranabai Mahavidyalaya, Hasiyas Road, Merta Road, Teh- MERTA (Nagaur) |
| 175 | Ravindra Nath Tagore Shikshan Sansthan, Chhoti Khatu, Teh. Deedwana (Nagaur) |
| 176 | S.K. Green Wood College, Shekhabasni, Deedwana, Nagaur |
| 177 | S.K. Greenwood Shikshak Prashikshan Mahavidyalaya, Kuchaman Road, Shekha Basni, |
| 178 | S.S. Mahavidyalaya, Badli Road, Nagaur |
| 179 | Sandesh College, Nagaur |
| 180 | Santosh Mahila Mahavidyalaya, Inside Garh, Sadar Bazar, Riyanbadi (Nagaur) |
| 181 | Sarsawati Shikshak Prashikshan Mahavidyalaya, Deedwana Road, Banthri (Nagaur) |
| 182 | Sarvodaya Shikshak Prashikshan Mahavidyalaya, Deedwana Road, Chenar (Nagaur) |
| 183 | Satguru Teacher Training College, Khasra No. 446/29, Village-Lamba Kotra, Teh. Nawa, Distt. Nagaur (Rajasthan) |
| 184 | Seema Memorial B.Ed. College, Parbatsar (Nagaur) |
| 185 | Seema Memorial Mahavidyalaya, Parbatsar (Nagaur) |
| 186 | Shaheed Bhagat Singh College, Nawashahar (Nagaur) |
| 187 | Shaheed Bhagt Singh Singh Shikshak Prashikshan Maha. Nawa Shahar (Nagaur) |
| 188 | Sharda Mahila Mahavidyalaya, Degana Junction (Nagaur) |
| 189 | Shivam College, Near Roadways Bus Stand, NAGAUR |
| 190 | Shree Narayan Mahavidyalaya, Sikar Road, Kuchamancity (Nagaur) |
| 191 | Shri Madhav Shikshak Prashikshan Mahavidyalaya, Veer Durgadas Rajput Sabha Bhawan, Harnarayan Bass, Deedwana (Nagaur) |
| 192 | Shri Balaji Mahavidyalaya, Deedwana (Nagaur) |
| 193 | Shri Ganesh Chandra T.T. College, Jas Nagar, Merta City (Nagaur) |
| 194 | Shri Krishna Mahila Mahavidyalaya, Ren (Nagaur) |
| 195 | Shri Madhav Mahavidyalaya, Ladnun (Nagaur) |
| 196 | Shri Nagaji Mahavidyalaya, Kantiya, Teh. Khinvsar (Nagaur) |
| 197 | Shri Narayan Teachers Training School, Sikar Road, Kuchaman City (Nagaur) |
| 198 | Shri Rana Mahila T.T. College, Borawar, Makrana (Nagaur) |
| 199 | Shri Ranabai Mahila Mahavidyalaya, V&P Ranigaon, Teh. Makarana (Nagaur) |
| 200 | Shri Sai Nath Shikshak Prashikshan Mahavidyalaya, Badayali (Nagaur) |
| 201 | Shri Sawai Mahavidyalaya, Nr. Mega Highway, Deedwana (Nagaur) |
| 202 | Shri Sawai T.T. College, Bhatibas, Deedwana (Nagaur) |
| 203 | Shri Tagore Teacher Training College, Kuchamancity (Nagaur) |
| 204 | Shri Vivekanand Mahila Mahavidyalaya, Manglana, Teh. Parbatsar (Nagaur) |
| 205 | Tagore College, Kuchamancity (Nagaur) |
| 206 | Tagore College, Nimbijodha, Nagaur |
| 207 | Tagore Mahavidyalaya, Nr. Mela Maidan, Molasar, Nagaur |
| 208 | Tagore Shikshak Prashikshan Sansthan, Deedwana Road, Mirdha Nagar, Kuchaman City (Nagaur) |
| 209 | Vedanti Shiksha Mahavidhyalaya Gayatri Mandir Road, Degana (Nagaur) |
| 210 | Veer Teja Mahavidyalaya, Jayal (Nagaur) |
| 211 | Veer Teja Mahila Mahavidyalaya, Tejasthali, Moondwa (Nagaur) |
| 212 | Veer Teja Mahila Shikshan And Sodh Sansthan, Tejasthali, Marwar, Mundwa (Nagaur) |
| 213 | Vivekanand Mahavidhyalaya, Jusri Road, Kuchamancity (Nagaur). |
| 214 | Abhigyan Mahavidyalaya, Nr. Shivam Marriage Garden, Jail Road, Tonk |
| 215 | Adarsh Teachers Training College, Church Road, Near CISF Main Gate, Deoli (Tonk) |
| 216 | Aradhana Mahavidyalaya, Nr. Paramhans Ashram, Newai, Tonk |
| 217 | Arvind Higher Studies College, Brij Lal Nagar, Dudu Road, Malpura, Tonk |
| 218 | Dev Kanya P.G. Mahavidyalaya, Deoli (Tonk) |
| 219 | Dev Kanya Shikshak Prashikshan Mahavidyalaya, Near C.I.S.F. Main Gate, Patel Nagar, Deoli (Tonk) |
| 220 | Dev Shikshak Prashikshan Mahavidyalaya, Modi Ki Choki, Civil Lines, Tonk |
| 221 | Dr. Ambedkar B.Ed. College, Panch Kuian Darwaza, Tonk |
| 222 | Dr. Ambedkar Mahavidyalaya, Panchkuiya Darwaja, Tonk |
| 223 | Eklavya Teacher Training College, Nr. Circuit House, Civil Lines, Tonk |
| 224 | Eminent Academic Kanya Mahavidyalaya, Jaipur Road, Diggi Malpura (Tonk) |
| 225 | Eminent T.T. Girls College, Jaipur Road, Diggimalpura (Tonk) |
| 226 | Government College, Deoli (Tonk) |
| 227 | Government College, Malpura (Tonk) |
| 228 | Government College, Newai (Tonk) |
| 229 | Government College, Tonk |
| 230 | Government College, Uniara (Tonk) |
| 231 | Government Girls College, Tonk |
| 232 | J.C. Pareek College, Nr. Pump House, Subhash Colony, Todaraisingh (Tonk) |
| 233 | Laxmibai Mahila Mahavidyalaya, Sadarpura Road, Teh. Malpura (Tonk) |
| 234 | Maharana Pratap Mahavidyalaya, Uniara (Tonk) |
| 235 | Maharishi Kashyap Mahavidyalaya, Mehra Krishi Farm, Duni (Tonk) |
| 236 | Manav Dharam Mentally Retarded Teachers Training Centre, Near Panwar Road, NH-12, Deoli (Tonk) -304803 |
| 237 | Mother Land Mahila Shikshak Prashikshan Mahavidyalaya, PanchkuiyaDarwaza, Purani Tonk, Tonk |
| 238 | Motherland Career College, Tonk |
| 239 | Nehru Mahavidyalaya, Opp Stadium, Krishi Mandi Road, Tonk |
| 240 | Noble College, Subhash Bazar, Tonk |
| 241 | Pandit J.P. Upadhyay T.T. College, Civil Line, Tal Katora Circle, Tonk-304 001 |
| 242 | Pannadhay College, Pannadhay Marg, Opp. Reliance Petrol Pump, Nr. N.H. 12, Tonk |
| 243 | Pannadhay Mahila Shikshak Prashikshan Mahavidyalaya, Khadi Gramodyog Samiti Bhawan, Moti Bagh Road, Bada Kua, Tonk |
| 244 | Patel Mahavidyalaya, Niwai (Tonk) |
| 245 | R.N.T. Memorial Girls College, Gali No. 1, Shivaji Colony, Newai (Tonk) |
| 246 | Rajeev Gandhi Balika Mahavidhyalaya, Jaipur Road, Todaraisingh (TONK). |
| 247 | Rajeev Gandhi Mahavidyalaya, Kukkar (Tonk) |
| 248 | Rajeev Gandhi Shikshak Prashikshan Maha. Via-Malpura, Kookar (Tonk) |
| 249 | Rajeev Gandhi Vidhi Mahavidyalaya, Tonk |
| 250 | Rani Laxmi Bai Kanya Mahavidyalaya, Niwai (Tonk) |
| 251 | Rekha Devi Memorial T.T. Institute, Avika Nagar, Jaipur Road, Malpura (Tonk) |
| 252 | Saint Paul Mahavidhyalaya, Naner, Teh. Peeplu, Distt. TONK. |
| 253 | Saint Soldier Mahila Mahavidyalaya, Tonk |
| 254 | Saint Soldier Mahila T.T. College, Civil Line Road, Tal Katora Circle,Tonk |
| 255 | Sanskar College of Graduation, Shivalaya Road, Bus Stand Road, Peeplu, Tonk |
| 256 | Sethi College, Maratha Colony, Jaipur Road, Chhawani (Tonk) |
| 257 | Sevanand Kanya Mahavidyalaya, Dattwas, Newai, Tonk |
| 258 | Sewanand Mahavidyalaya, Newai (Tonk) |
| 259 | Shiv Mahavidyalaya, Saroli Maud, Duni (Tonk) |
| 260 | Shri Agrasen Kanya Mahavidyalaya, Bada Takhta, Tonk. |
| 261 | Shri Kalyan Shikshak Prashikshan Mahavidyalaya, Khadi Ashram, Near Pashu Chikitsalaya, Tonk Road, Newai (Tonk)-3040 021 |
| 262 | Shri Kalyan Teachers Training College, Krishi Mandi Road, Tonk |
| 263 | Shri Krishan Mahila Mahavidyalaya, Awan Road, Duni (Tonk) |
| 264 | St. Joseph College for Higher Studies, Bihdaras (Tonk) |
| 265 | Star Infotech College, Deoli (Tonk) |
| 266 | Swami Vivekanand Mahavidyalaya, Nr. Bari Mandir, Newai, Tonk |
| 267 | Tagore Mahavidhyalaya, Near Circuit House, Civil Line, TONK |
| 268 | Vivek Mahavidyalaya, Tonk |