Maharshi Panini Sanskrit University Exam Result 2022
Onlineresultportal.com | Updated: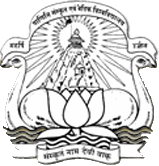 Ujjain- the holiest city of Madhya Pradesh is proud to have Maharshi Panini Sanskrit Evam Vedic Vishwavidyalaya which is being set up by the State Government of Madhya Pradesh keeping in mind the mythological and cultural value of Ujjain. Since Sanskrit language is regarded to be the holiest language in Indian mythology and culture, this Sanskrit University has been established for safeguarding, conserving, propagating, promoting and teaching the Sanskrit language and its literature and also the ancient Indian sciences. Established in 2008, the campus of this University spreads across 25 acres of land offering well- adapted Undergraduate, Postgraduate and research programme in various disciplines of Vedic Sanskrit. Moreover, the University is recognized by the University Grants Commission (UGC).
Maharshi Panini Sanskrit Evam Vedic Vishwavidyalaya offers oceans of knowledge in areas of Vedic Literature, Vedanga, ancient sciences like Ayurveda, Astronomy, Geometry, Mathematics, Alchemy, Metallurgy, Meteorology, Aviation Sciences, Military Sciences, Equestrian Sciences, Ancient Zoology, Botany & Environment Science, Scriptures, Architectures, Vastushastra, Arthashashtra, Dharmashastra, Ancient legal & administrative system, traditional history, civilization studies, Vedic and non-Vedic philosophy. The study of these subjects also holds answers to the present global society. Moreover, these courses were also taught in its 20 affiliated colleges.
Interested students can check the official website of Maharshi Panini Sanskrit Evam Vedic Vishwavidyalaya- www.mpsvvuniversity.nic.in regarding admission, courses, fees structures, online brochures, admit cards and other notifications. On the other hand, educational portals like www.onlineresultportal.com is helpful for the students to get accurate information about various colleges and Universities of India state wise, courses offered by the Universities, details and announcement of important examinations, admit cards and results.

Details of Maharshi Panini Sanskrit University
Full name
Maharshi Panini Sanskrit University
Affiliations
UGC
Contact No
0734 - 2526044
Website
http://www.mpsvvujjain.org/
Founded
2008
Email
registrar@mpsvvujjain.org
Address
Dewas Rd, Adarsh Nagar, Nagziri, Ujjain, Madhya Pradesh 456664
State
Madhya Pradesh
Country
India
List of courses offered by Maharshi Panini Sanskrit University

| Degree | Duration |
| --- | --- |
| 1 | Acharya |
| 2 | Shastri |
List of colleges affiliated with Maharshi Panini Sanskrit University

| City | College Name |
| --- | --- |
| 1 | Government Venkata Sanskrit College, Rewa (M.P.) |
| 2 | Government Ayyanand Sanskrit College, Kalyanpur, District – Shahdol (M.P.) |
| 3 | Government Sanskrit College, Bhitri, District – Sidhi (M.P.) |
| 4 | Government Purushottam Sanskrit College, Khajuriatal, District – Satna (M.P.) |
| 5 | Sri Ramnam Sanskrit College, Akshaya, Chitrakoot, District – Satna (M.P.) |
| 6 | Government Sanskrit College, Devendra Nagar, District – Panna (M.P.) |
| 7 | Municipal Corporation Shri Loknath Shastri Sanskrit College, Govindganj, Jabalpur (M.P.) |
| 8 | Shri Narayan Sanskrit College, Katni (M.P.) |
| 9 | Government Sanskrit College, Lakhkar, Gwalior (M.P.) |
| 10 | Government Ramananda Sanskrit College, Lalghati, Bhopal (M.P.) |
| 11 | Shri Dighek Digambar Jain Sanskrit College, Varni Bhawan, Sagar (M.P.) |
| 12 | Government Sanskrit College, Rambagh, Indore (M.P.) |
| 13 | Government Manmal Meemraj Ruia Sanskrit College, Ujjain (M.P.) |
| 14 | Shri Janaki Sanskrit College, Old Lanka, Chitrakoot |
| 15 | Shri Rishi Kumar Sanskrit College, Pili Kothi, Chitrakoot, District – Satna (M.P.) |
| 16 | Sanskrit College, Dharmashree, Sagar (M.P.) |
| 17 | Shri Ram Sanskrit College, Chitrakoot |