Mahatma Gandhi Chitrakoot Gramodaya Vishwavidyalaya (MGCGV) Exam Result 2022
Onlineresultportal.com | Updated: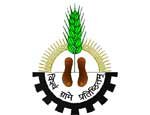 Mahatma Gandhi Chitrakoot Gramodaya Vishwavidyalaya is a rural University located at Chitrakoot, Satna in the Indian State of Madhya Pradesh. Established in February 12, 1991 this University has been accredited "A" Grade by the National Assessment and Accreditation Council (NAAC) and it has been recognized by the University Grants Commission (UGC). The creation of this incredible University led to the aim to provide quality higher education to peoples of rural areas. The University is known for its superior teaching, learning, research and extension. It also offers its students and its staff the facility of central library, residential quarters, hostels, computer centre, canteen, Wi-Fi, etc. Moreover, the entire activities performed by the University are extensively focused on rural development.
The University offers undergraduate, postgraduate and doctoral courses along with distance learning and open learning. Apart from providing higher education, the University also takes a keen interest to explore alternative sources of livelihood and development skills in rural Madhya Pradesh. Around 55000 students are studying in this University which also includes students from distance learning. The University offers around 72 courses under the faculty of Agriculture, Arts, Engineering & Technology, Rural Development & Business Management and Science & Environment. The University provides admission to the students on basis of the marks attained in the admission test conducted by the University.
Interested students can check the official website- www.mgcgvchitrakoot.com for entire details about admission procedure, admit cards, courses, fees structures and other notifications and updated details. Moreover, students can also take help from good educational portals like www.onlineresultportal.com regarding course info, Universities and colleges, important examinations and results.
Details of Mahatma Gandhi Chitrakoot Gramoday Vishwavidyalaya
Full name
MGCGV Mahatma Gandhi Chitrakoot Gramoday Vishwavidyalaya
Affiliations
UGC
Contact No
07676-265413
Website
http://www.mgcgvchitrakoot.com/
Founded
1991
Email
mgcgvv@gmail.com
Address
Chitrakoot, Satna, Madhya Pradesh 485334
State
Madhya Pradesh
Country
India
List of courses offered by Mahatma Gandhi Chitrakoot Gramoday Vishwavidyalaya

| Degree | Duration |
| --- | --- |
| B.A. | 3 Years |
| B.A. (Music) | 3 Years |
| B.A. (Yogic Science & Human Consciousness) | 3 Years |
| B.Ed. | 1 Years |
| B.F.A. | 3 Years |
| B.F.A. (Sculpture) | 4 Years |
| B.P.Ed. | 3 Years |
| Bachelor of Library and Information Science (B.Lib.I.Sc.) | 1 Years |
| M.A. (Education) | 2 Years |
| M.A. (Hindi) | 2 Years |
| M.A. (History) | 2 Years |
| M.A. (Political Science) | 2 Years |
| M.A. (Public Administration) | 2 Years |
| M.A. (Sanskrit) | 2 Years |
| M.A. (Sociology) | 2 Years |
| M.A. (Women's Studies) | 2 Years |
| M.F.A. (Painting Applied Art Sculpture) | 2 Years |
| M.Lib.Sc. | 2 Years |
| M.S.W. | 2 Years |
| Master of Fine Arts (M.F.A.) | 2 Years |
| B.Tech. (Civil Engineering) | 4 Years |
| D.Pharma. | 2 Years |
| B.Sc. (Computer Science) | 3 Years |
| B.Sc. (Home Science) | 3 Years |
| B.Sc. (Mathematics) | 3 Years |
| M.Phil. (Chemistry) | 1 Years |
| M.Phil. (Physics) | 2 Years |
| M.Phil. (Zoology) | 1 Years |
| M.Sc. (Applied Geology) | 2 Years |
| M.Sc. (Applied Physics) | 2 Years |
| M.Sc. (Biochemistry) | 2 Years |
| M.Sc. (Bioinformatics) | 2 Years |
| M.Sc. (Botany) | 2 Years |
| M.Sc. (Computer Science) | 2 Years |
| M.Sc. (Environmental Science) | 2 Years |
| M.Sc. (Extension and Communication) | 2 Years |
| M.Sc. (Extension Education) | 2 Years |
| M.Sc. (Geoinformatics) | 2 Years |
| M.Sc. (Home Science - Extension Education) | 2 Years |
| M.Sc. (Industrial Chemistry) | 2 Years |
| M.Sc. (Live Stock Production & Management) | 2 Years |
| M.Sc. (Mathematics) | 2 Years |
| M.Sc. (Physics) | 2 Years |
| M.Sc. (Remote Sensing and GIS) | 2 Years |
| M.Sc. (Statistics) | 2 Years |
| M.Sc. (Zoology) | 2 Years |
| Ph.D. | 2 Years |
| B.B.A. | 3 Years |
| M.A. (Rural Development) | 2 Years |
| M.B.A. | 2 Years |
| M.B.A. (Agri-business) | 2 Years |
| M.B.A. (Rural Management) | 2 Years |
| M.B.A. (Small Business Management) | 2 Years |
| M.T.M. | 2 Years |
| Bachelor of Journalism and Mass Communication (B.J.M.C.) | 3 Years |
| Master in Journalism and Mass Communication - MJMC | 2 Years |
| B.Com. | 3 Years |
| B.Sc. (Agriculture) | 4 Years |
| B.Tech. (Agricultural Engineering) | 4 Years |
| B.Tech. (Food Technology) | 4 Years |
| M.Sc. (Agronomy) | 2 Years |
| M.Sc. (Genetics and Plant Breeding) | 2 Years |
| M.Sc. (Horticulture) | 2 Years |
| M.Sc. (Horticulture- Fruit Production and Post Harvest Technology) | 2 Years |
| M.Sc. (Horticulture-Floriculture and Land Scaping) | 2 Years |
| M.Sc. (Horticulture-Vegetable Science) | 2 Years |
| M.Sc. (Soil Science & Agricultural Chemistry) | 2 Years |
| M.Sc. (Water Resources Management) | 2 Years |
| B.C.A. | 3 Years |
| B.Sc. (Information Technology) | 3 Years |
| B.Tech. (Information Technology) | 4 Years |
| M.Sc. (Information Technology) | 2 Years |
| Post Graduate Diploma in Computer Applications - PGDCA | 1 Years |
| B.Voc. (Retail Management) | 3 Years |
List of colleges affiliated with Mahatma Gandhi Chitrakoot Gramoday Vishwavidyalaya