Mangalore University Result 2023 Declared on mangaloreuniversity.ac.in
Onlineresultportal.com | Updated: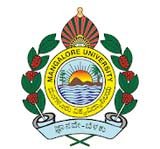 Mangalore University is a public university situated at Mangalagangothri 20 Km southeast of historical coastal town of Mangalore. Sprawling across 333 acres of land the university imparts higher education in the field of arts, science, commerce, education, law, science and technology etc. As of January 2008, the university had 25 post-graduate departments on the campus, 02 constituent colleges, 04 law colleges, 13 education, five autonomous and 119 affiliated colleges /institutions associated with it. It is the first university which offers various professional bachelor as well as post-graduate courses to the students such as Hotel Management & Tourism, Fashion Design, Apparel/Garment design, Leather design & technology, Human Resource Development etc. Among its most sought after post graduate programs students can opt for Computer Software and Yogic Sciences etc.
The Mangalore University has also launched Correspondence Education Programs as well as per the National Education policy to impart higher education to the students to all the sections of the society. The university is well equipped with all the modern facilities with two separate hostels for both boys and girls, a well equipped library, computer center, employment bureau, University Science Instrumentation Center, Sports facilities etc. To know more about the university its academic session, courses offered by it etc students can visit its official website https://mangaloreuniversity.ac.in.
Apart from this, they can also visit www.onlineresultportal.com a comprehensive education portal which offers complete information regarding all the universities of the country, online downloading of application form, result, admission criteria's, notification dates etc.
Mangaluru University Result 2023
Mangaluru University (MU), traceable to Mangalagangotri in the Karnataka state of India, makes accessible the examination results of its affiliated courses on its official web portal, https://mangaloreuniversity.ac.in/. Candidates who are awaiting their examination results should visit the MU official website to access their results. Also, they are advised to remain updated about the result declaration dates by visiting the MU official website regularly.
Once the MU examiners declare the exam results, you have to browse the home page of its official portal. Once here, you should search for and then tap the "Student" link. After doing that, the system gets directed to the "Examination Portal" page, where you have to locate the "Examination Results Links" section. On the following page, you have to enter your "Register Number", following which you can view your examination results on the screen. It is mandatory to have a print copy of your MU examination result for record purposes.
Latest Updates:
Date
BID - B.SC (Interior Design & Decoration) Second Semester
08-09-2023
BID - B.SC (Interior Design & Decoration) Forth Semester
08-09-2023
BID - B.SC (Interior Design & Decoration) Sixth Semester
08-09-2023
Bsc(Bid)CBCS - B.Sc (Interior Design & Decoration)/CBCS Forth Semester
04-09-2023
Bsc(Bid)CBCS - B.Sc (Interior Design & Decoration)/CBCS Sixth Semester
04-09-2023
Bsc(Bfd)CBCS - B.Sc. (Fashion Design)/CBCS Forth Semester
04-09-2023
Bsc(Bfd)CBCS - B.Sc. (Fashion Design)/CBCS Sixth Semester
04-09-2023
Bsc(Fnd)CBCS - B.Sc. (Food, Nutrition & Dietetics)/CBCS Forth Semester
04-09-2023
Bsc(Fnd)CBCS - B.Sc. (Food, Nutrition & Dietetics)/CBCS Sixth Semester
04-09-2023
Bsc(Hsc)CBCS - B.Sc. (Hospitality Science)/CBCS Forth Semester
04-09-2023
Bsc(Hsc)CBCS - B.Sc. (Hospitality Science)/CBCS Sixth Semester
04-09-2023
Bsc/Hms/CBCS - B.Sc.(Home Science) Forth Semester
04-09-2023
Bsc/Hms/CBCS - B.Sc.(Home Science) Sixth Semester
04-09-2023
BA(Hrd)CBCS - Bachelor Of Arts (Human Resource Development)/CBCS Forth Semester
04-09-2023
BA(Hrd)CBCS - Bachelor Of Arts (Human Resource Development)/CBCS Sixth Semester
04-09-2023
Ba scbcs - Bachelor Of Arts/CBCS Forth Semester
04-09-2023
Bascbcs - Bachelor Of Arts/CBCS Sixth Semester
04-09-2023
Bbacbcs - Bachelor Of Business Administration/CBCS Forth Semester
04-09-2023
Bbacbcs - Bachelor Of Business Administration/CBCS Sixth Semester
04-09-2023
Bcmcbcs - Bachelor Of Commerce/CBCS Forth Semester
04-09-2023
Bcmcbcs - Bachelor Of Commerce/CBCS Sixth Semester
04-09-2023
Bcacbcs - Bachelor Of Computer Applications/CBCS Forth Semester
04-09-2023
Bcacbcs - Bachelor Of Computer Applications/CBCS Sixth Semester
04-09-2023
Bscftcbcs - Bachelor Of Science / Food Technology/CBCS Forth Semester
04-09-2023
Bscftcbcs - Bachelor Of Science / Food Technology/CBCS Sixth Semester
04-09-2023
Bsccbcs - Bachelor Of Science/CBCS Forth Semester
04-09-2023
Bsccbcs - Bachelor Of Science/CBCS Sixth Semester
04-09-2023
Bswcbcs - Bachelor Of Social Work/CBCS Forth Semester
04-09-2023
Bswcbcs - Bachelor Of Social Work/CBCS Sixth Semester
04-09-2023
Bsc(Ave)CBCS - Bsc(Animation Visual Effects)/CBCS Forth Semester
04-09-2023
Bsc(Ave)CBCS - Bsc(Animation Visual Effects)/CBCS Sixth Semester
04-09-2023

Details of Mangalore University
Nickname
MU (Mangalore University)
Affiliations
UGC
Contact No
0824-2287347
Website
www.mangaloreuniversity.ac.in
Founded
1980
Email
contactus@mangaloreuniversity.ac.in
Address
Mangalagangotri, Mangaluru, Karnataka 574199
State
Karnataka
Country
India
List of courses offered by Mangalore University

Degree
Duration
Arts Courses
B.P.Ed.
3 Years
M.A. (Economics)
2 Years
M.A. (English)
2 Years
M.A. (History)
2 Years
M.A. (Kannada)
2 Years
M.A. (Political Science)
2 Years
M.A. (Social Work)
2 Years
M.A. (Sociology)
2 Years
M.Lib.Sc.
2 Years
M.P.Ed.
2 Years
M.Phil. (Sociology)
2 Years
Ph.D. (Economics)
3 Years
Ph.D. (English)
3 Years
Ph.D. (History)
3 Years
Ph.D. (Kannada)
3 Years
Ph.D. (Library & Information Science)
3 Years
Ph.D. (Physical Education)
3 Years
Ph.D. (Political Science)
3 Years
Ph.D. (Social Work)
2 Years
Ph.D. (Sociology)
3 Years
Medical Courses
M.Sc. (Medical Radiation Physics)
2 Years
Science Courses
M.Phil. (Applied Botany)
1 Years
M.Phil. (Biochemistry)
2 Years
M.Phil. (Botany)
1 Years
M.Phil. (Chemistry)
1 Years
M.Phil. (Computer Science)
2 Years
M.Phil. (Electronics)
2 Years
M.Phil. (Materials Science)
2 Years
M.Sc. (Applied Botany)
2 Years
M.Sc. (Applied Chemistry)
2 Years
M.Sc. (Applied Zoology)
2 Years
M.Sc. (Biochemistry)
2 Years
M.Sc. (Biotechnology)
2 Years
M.Sc. (Chemistry)
2 Years
M.Sc. (Computer Science)
2 Years
M.Sc. (Earth Science)
2 Years
M.Sc. (Electronics)
2 Years
M.Sc. (Geoinformatics)
2 Years
M.Sc. (Human Consciousness and Yogic Science)
2 Years
M.Sc. (Materials Science)
2 Years
M.Sc. (Mathematics)
2 Years
M.Sc. (Microbiology)
2 Years
M.Sc. (Organic Chemistry)
2 Years
M.Sc. (Physics)
2 Years
M.Sc. (Statistics)
2 Years
Ph.D. (Applied Botany)
3 Years
Ph.D. (Applied Zoology)
3 Years
Ph.D. (Biochemistry)
3 Years
Ph.D. (Biological Sciences)
3 Years
Ph.D. (Biotechnology)
3 Years
Ph.D. (Botany)
3 Years
Ph.D. (Chemistry)
3 Years
Ph.D. (Computer Science)
3 Years
Ph.D. (Electronic Science)
3 Years
Ph.D. (Geoinformatics)
3 Years
Ph.D. (Material Science)
3 Years
Ph.D. (Mathematics)
3 Years
Ph.D. (Microbiology)
3 Years
Ph.D. (Physics)
3 Years
Ph.D. (Zoology)
3 Years
Management Courses
M.B.A.
2 Years
M.B.A. (Tourism Administration)
2 Years
M.H.R.D (Human Resource Development)
2 Years
M.Phil. (Business Administration)
2 Years
Ph.D. (Business Administration)
3 Years
Ph.D. (Management Studies)
3 Years
Mass Communications Courses
M.A. (Mass Communication & Journalism)
2 Years
MJMC (Journalism & Mas Communication)
2 Years
Ph.D. (Journalism and Mass Communication)
3 Years
Commerce Courses
M.Com.
2 Years
M.Com. (Sales & Marketing)
2 Years
Ph.D. (Commerce)
3 Years
Ph.D. (Statistics)
2 Years
Agriculture Science and Technology Courses
M.Sc. (Bioscience)
2 Years
Information Technology Courses
M.C.A.
3 Years
List of colleges affiliated with Mangalore University

City
College Name
Bangalore
1
Karavali College
2
Laxmi Memorial College of Hotel Management - LMCH
3
Mangalore Institute of Fire and Safety Engineering - MIFSE
4
Mangalore Institute of Fire and Safety Engineering - MIFSE
Belgaum
1
Mangalore Institute of Fire and Safety Engineering - MIFSE
2
Shivaji Arts And Commerce College
Bellary
1
Government First Grade College - GFGC
Davanagere
1
Mangalore Institute of Fire and Safety Engineering - MIFSE
Dharwad
1
Kukke Shri Subrahmanyeshwara College
2
Sri Dharmasthala Manjunatheshwara College - SDM College Ujire
Hubli
1
Mangalore Institute of Fire and Safety Engineering - MIFSE
Kannada
1
Government First Grade College
2
Government First Grade College - Uppinangady
3
Justice K.S. Hegde Memorial Law College
4
Mar Ivanios College of Education
5
Pompei College
6
Prasanna College of Education
7
Prasanna First Grade College
8
SDM College of Education
9
SDM Degree College - (Autonomous)
10
Sri Venkataramana Swamy College - SVS
11
Vidyodaya College
12
Vivekananda College of Arts, Science and Commerce
Kodagu
1
Cauvery College
2
Field Marshal KM Cariappa College - FMKMCC
3
Government First Grade College
4
Government First Grade College
5
Government First Grade College
6
Mangalore Institute of Fire and Safety Engineering - MIFSE
Mangalore
1
Adarsh College
2
Adarsha Institute of Management Studies
3
Agasthya College of Management Studies - ACMS
4
AJ Institute of Management - AJIM
5
Badriya First Grade College
6
BD Shetty College of Business Management
7
Besant First Grade Evening College
8
Besant Women's College
9
Canara College
10
Colaco College of Management
11
Dr. MV Shetty College of Social Work
12
Dr. MV Shetty College of Speech and Hearing Institute of Health Science
13
Father Muller College of Speech and Hearing
14
Government College of Teacher Education
15
Government First Grade College
16
Government First Grade College
17
Government First Grade College
18
Government Women's First Grade College
19
Govinda Dasa College
20
Hira Women's College
21
K. Pandyarajah Ballal Nursing Institute
22
Kanachur Institute of Management and Science
23
Karavali College of Hotel Management
24
Kavery Women's College
25
Leelavathi Shetty College of Education
26
Manel Srinivas Nayak Memorial Besant Institute of Post Graduate Studies
27
Mangalore Institute of Fashion Technology
28
Mangalore Institute of Fire and Safety Engineering - MIFSE
29
Maps College
30
Meredian College
31
Moegling Institute of German Language
32
Moti Mahal College of Hotel Management
33
MSNM Besant Institute of PG Studies
34
Nitte Institute of Speech and Hearing
35
Premakanthi First Grade College
36
Rosario College of Management Studies
37
S.D.P.T. First Grade College
38
Sacred Heart College
39
Sandesha College of Fine Arts - SCOFA
40
Sandesha Lalithkala Mahavidyalaya
41
Saptagiri College of Hotel Management - SCHM
42
Sarojini Madhusudan Kushes College
43
Sarosh Institute of Hotel Administration - SIHA
44
Sarsa College of Arts and Sciences
45
SDM College of Business Management
46
Sharada College
47
Shree Bharathi College
48
Shree Devi College
49
Shree Devi College of Fashion Design
50
Shree Devi College of Hotel Management
51
Shree Devi College of Information Science
52
Shree Devi College of Interior Design
53
Shree Devi Institute of Social Work
54
Shree Gokarnanatheshwara College
55
Shree Niranjana Swamy First Grade College
56
Sri Devi Institute of Social Work
57
Sri Durga Sanskrit Post Graduate Studies and Research Centre
58
Sri Durgaparameshwari Temple First Grade College
59
Sri Premakanthi College of Education
60
Sri Ramakrishna College
61
Srinivas College of Education
62
Srinivas College of Hotel Management -SCHM
63
Srinivas College of P.G. Management Studies
64
Srinivas First Grade College - SFGC
65
Srinivas Institute of Management Studies - SIMS
66
Srinivas Institute of Social Work - SISW
67
Srinivas School of Management - SSM
68
St. Agnes College
69
St. Aloysius Institute of Management and Information Technology - AIMIT
70
St. Ann's College of Education
71
St. Raymond's College
72
Tippu Sulthan First Grade College
73
Vidhya Degree College
74
Vidya Degree College
75
Vijayalakshmi Institute of Hospitality Sciences (VIHS)
Moodbidri
1
Alva's B.Ed College
2
Alva's College
3
Alva's College of Physical Education
4
Alva's College of Social Work
5
Sri Dhavala College
6
Sri Mahaveera College
Mysore
1
Mangalore Institute of Fire and Safety Engineering - MIFSE
Puttur
1
Sri Ram Kunjeshwara College
2
St. Philomena College
3
Vivekananda College of Arts, Science and Commerce
4
Vivekananda College of Education
Shimoga
1
Mangalore Institute of Fire and Safety Engineering - MIFSE
Sullia
1
Nehru Memorial College
2
Sri Sharada Women's College
Tiptur
1
Kalpataru College of Education
Tumkur
1
Mangalore Institute of Fire and Safety Engineering - MIFSE
Udupi
1
Beary's First Grade College
2
Bhandarkars Arts and Science College
3
Crossland College
4
Dr. AV Baliga Institute of Social Sciences and Rural Management
5
Dr. G. Shankar Government Women's First Grade College and Post Graduate Study Centre
6
Dr. Nitte Shankara Adyanthaya Memorial First Grade College
7
Dr. TMA Pai College of Education
8
Government First Grade College - Byndoor
9
Government First Grade College - GFGC
10
Government First Grade College - GFGC
11
Government First Grade College and Centre for Post Graduate Studies
12
Krishnabai Vasudeva Shenoy Memorial College
13
Madhava Pai Memorial College - MPMC
14
Mahatma Gandhi Memorial College
15
Mangalore Institute of Fire and Safety Engineering - MIFSE
16
Manjunatha Pai Memorial Government First Grade College of Professional and Business Management
17
Milagres College
18
Mulki Sunder Ram Shetty College
19
Paradise Institute of Hotel Management
20
Poorna Prajna College
21
Poornaprajna College
22
Poornaprajna Evening College - SPPEC
23
Poornaprajna Institute of Management - PIM
24
Saachi Institute of Multimedia - SIM
25
Sri Sharada College
26
Sri Venkatramana Women's College
27
St Mary's Syrian College
28
St. Mary's College
29
Udupi College of Education
30
Udupi Institute of Tourism Science
31
Upendra Pai Memorial College - UPM
32
Vidyaniketan Degree College
Virajpet
1
Sarvodaya College of Education